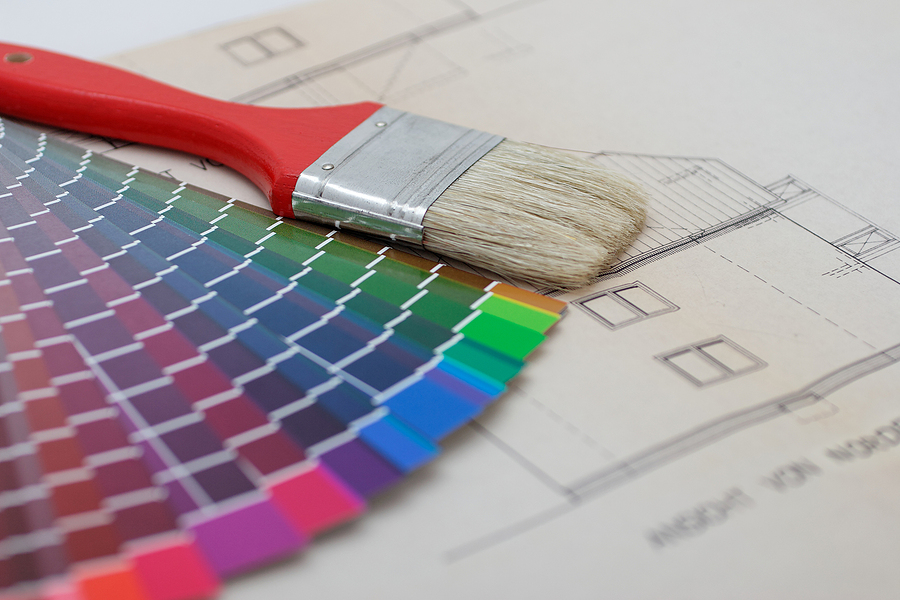 How Much Do Painters Cost in Richmond, VA? | House And Office Painting Calculator
Be it residential or commercial painting, depending on the type of job, people in Richmond will pay between $2.23 – $4.91 per square foot to hire a professional painting company. Alarming, but true, 80% of homeowners who do not compare at least two quotes will overpay.
Use this tool from Best Painting Estimates to find out how much it will cost to have your house or office painted in Richmond Virginia.
TYPES OF PAINTING
Finding a quality painting company in your area takes as little as 30 seconds. Simply answer a small set of questions and we will connect you with local painting companies in your area.
How Much Does House Painting Cost in Richmond, VA?
In Richmond, you're going to be looking to pay between $2.78 – $4.85 per square foot to paint a house.
800 Sq Ft House – Cost $2,673 – $2,900
1000 Sq Ft House – Cost $3,381 – $3,710
1500 Sq Ft House – Cost $5,004 – $5,285
2000 Sq Ft House – Cost $6,502 – $7,605
2500 Sq Ft House – Cost $7,100 – $8,792
3000 Sq Ft House – Cost $7,354 – $9,860
How Much Does Commercial Painting Cost in Richmond?
In Richmond, having your office or commercial building painted will cost somewhere between $2.98 – $5.57 per square foot to paint a house.
1000 Sq Ft Office – Cost $3,800 – $3,952
2000 Sq Ft Office – Cost $7,975 – $8,700
2500 Sq Ft Office – Cost $8,405 – $9,989
3000 Sq Ft Office – Cost $8,395 – $13,702
4000 Sq Ft Office – Cost $9,900 – $15,739
Find Painters in Richmond, VA
Below is a list of painting contractors in Richmond, VA. Reach out to them directly, or request to compare competitive quotes from 2-4 painting companies near you.
H, J, Holtz & Son, Inc.
3106 W Moore St
Richmond, VA 23230
N Chasen & Son Inc.
2924 W Marshall St
Richmond, VA 23230
RG Professional Painters
6767 Dartmouth Ave
Richmond, VA 23226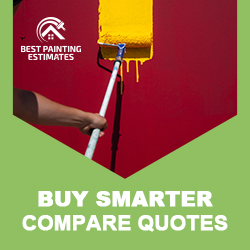 New Home Owners in Richmond, Virginia
Richmond, Virginia is a city with many historical landmarks and history museums that you can explore all over the city. Richmond also has some amazing restaurants as well as interactions to keep everyone entertained.
Understanding House Painting Costs in Richmond, VA
When you're eyeing a fresh coat of paint for your house in Richmond, VA, it's crucial to understand the costs involved. A new paint job can breathe life into your home, but you want to ensure it's an investment you can afford.
Factors Influencing Painting Costs
The overall house painting costs in Richmond are influenced by several factors. For one, the size of your house plays a big role. Naturally, painting a larger home will require more paint and labor, thus increasing costs.
The type of paint you choose also affects the cost. High-quality paints may come with a heftier price tag, but they often provide better coverage and longevity.
Lastly, whether you're painting the interior or exterior of your house can impact the price. Exterior painting jobs typically require more prep work and weather-resistant paints, which can add to the total cost.
Why Invest in Professional House Painting?
Now, you might be wondering, "Why should I pay for professional painting services when I could just do it myself?" Good question!
Firstly, professional painters have the right tools and experience to deliver a flawless finish. They know how to prep surfaces properly, choose the right paint, and apply it evenly.
Secondly, professionals can save you time and stress. Painting a house is a big job – it's not just about slapping some color on the walls. There's a lot of prep work, clean up, and often hard-to-reach spots.
Thirdly, a professional paint job can boost your home's curb appeal and value. It's an investment that can pay off in the long run, especially if you plan to sell your home in the future.
Final Thoughts
So, whether you're looking to refresh your home's look or preparing to put it on the market, considering professional house painting in Richmond, VA, is a wise decision. It's an investment that not only enhances your living space but could also add to your home's value. Remember, the cost can vary, so it's always a good idea to get a few quotes before making a decision.
What Type of Solution Do You Need?
Zip Codes Served: 23173, 23219, 23220, 23221, 23222, 23223, 23224, 23225, 23226, 23227, 23230, 23231, 23234, 23235
Painting Quotes – Service Area