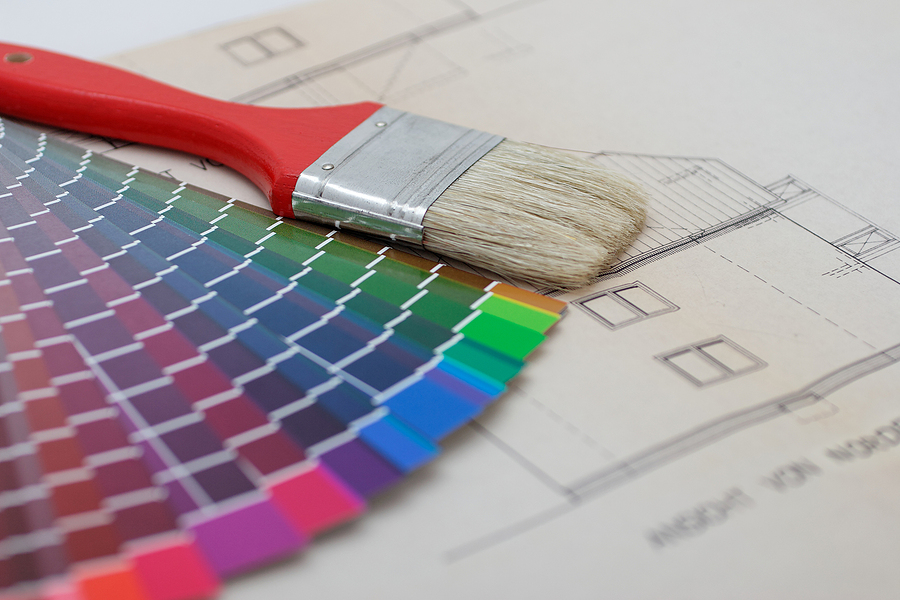 How Much Do Painters Cost in Rochester, NY? | House And Office Painting Calculator
Be it residential or commercial painting, depending on the type of job, people in Rochester will pay between $2.20 – $4.90 per square foot to hire a professional painting company. Alarming, but true, 80% of homeowners who do not compare at least two quotes will overpay.
Use this tool from Best Painting Estimates to find out how much it will cost to have your house or office painted in Rochester New York.
TYPES OF PAINTING
Finding a quality painting company in your area takes as little as 30 seconds. Simply answer a small set of questions and we will connect you with local painting companies in your area.
How Much Does House Painting Cost in Rochester, NY?
In Rochester, you're going to be looking to pay between $2.75 – $4.88 per square foot to paint a house.
800 Sq Ft House – Cost $2,673 – $2,900
1000 Sq Ft House – Cost $3,379 – $3,713
1500 Sq Ft House – Cost $5,004 – $5,287
2000 Sq Ft House – Cost $6,505– $7,610
2500 Sq Ft House – Cost $7,104 – $8,797
3000 Sq Ft House – Cost $7,350 – $9,861
How Much Does Commercial Painting Cost in Rochester?
In Rochester, having your office or commercial building painted will cost somewhere between $2.92 – $5.53 per square foot to paint a house.
1000 Sq Ft Office – Cost $3,801 – $3,950
2000 Sq Ft Office – Cost $7,970 – $8,705
2500 Sq Ft Office – Cost $8,403 – $9,999
3000 Sq Ft Office – Cost $8,390 – $13,708
4000 Sq Ft Office – Cost $9,900 – $15,735
Find Painters in Rochester, NY
Below is a list of painting contractors in Rochester, NY. Reach out to them directly, or request to compare competitive quotes from 2-4 painting companies near you.
Red Truck Painting
469 Pearl St
Rochester, NY 14607
CertaPro Painters of Rochester Southeast, NY
127 Railroad St 3rd Floor
Rochester, NY 14609
Lowell's Painting
702 Jay St
Rochester, NY 14611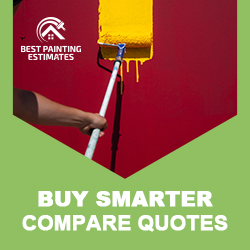 New Home Owners in Rochester, New York
Rochester is a city on the shores of beautiful Lake Ontario, home to some old industrial buildings and an amazing museum. Visitors can enjoy photography displays from around the world as well interactive science tools and so much more for everyone to enjoy.
Understanding House Painting Costs in Rochester, NY
If you're considering giving your home a fresh look in Rochester, NY, you'll likely wonder about the cost of house painting. As a seasoned expert in the field, let me guide you through the factors that influence these costs.
Material Costs
To start, the type of paint you choose significantly affects the cost. High-quality paints may seem expensive initially, but they tend to have better coverage and last longer. It's an investment that pays off in the long run! Specialty paints, such as those for kitchens or bathrooms, can also add to the cost.
Standard Paint: A gallon can range from $15 to $40.
Premium Paint: A gallon can cost between $30 and $70.
Don't forget about the tools needed for the job – brushes, rollers, drop cloths, and painter's tape. These additional expenses can add up.
Labor Costs
The complexity of your project will determine the labor costs. Are there hard-to-reach areas? Does the current paint need stripping? The more time and effort required, the higher the labor cost.
In Rochester, NY, painting contractors typically charge between $25 to $50 per hour. But remember, experienced painters may charge more, but they often provide superior results and finish the job quicker.
The Size of Your Home
The size of your home directly impacts the cost. More square footage means more paint and more time.
To give you a rough idea, painting a 1,500-square-foot house in Rochester, NY, using mid-grade paint and including labor costs might range from $5,000 to $5,300. But, it's essential to get a personalized quote to understand your specific cost.
Why is It Worth It?
You might be wondering – is it worth the cost? Absolutely! A fresh coat of paint can dramatically enhance the curb appeal and value of your home. Plus, it helps protect your home from the harsh Rochester weather.
So, while the costs can vary, investing in a professional paint job for your home is an investment in its longevity and beauty.
What Type of Solution Do You Need?
Zip Codes Served: 14604, 14605, 14606, 14607, 14608, 14609, 14610, 14611, 14612, 14613, 14614, 14615, 14616, 14617, 14618, 14619, 14620, 14621, 14622, 14623, 14624
Painting Quotes – Service Area