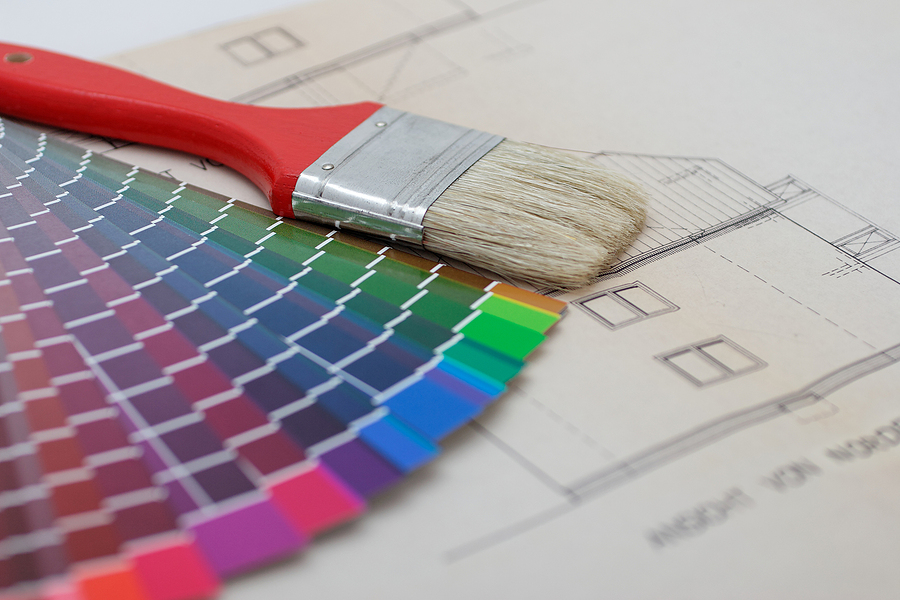 How Much Do Painters Cost in Rockford, IL? | House And Office Painting Calculator
Be it residential or commercial painting, depending on the type of job, people in Rockford will pay between $2.21 – $4.87 per square foot to hire a professional painting company. Alarming, but true, 80% of homeowners who do not compare at least two quotes will overpay.
Use this tool from Best Painting Estimates to find out how much it will cost to have your house or office painted in Rockford Illinois.
TYPES OF PAINTING
Finding a quality painting company in your area takes as little as 30 seconds. Simply answer a small set of questions and we will connect you with local painting companies in your area.
How Much Does House Painting Cost in Rockford, IL?
In Rockford, you're going to be looking to pay between $2.74 – $4.87 per square foot to paint a house.
800 Sq Ft House – Cost $2,673 – $2,905
1000 Sq Ft House – Cost $3,379 – $3,710
1500 Sq Ft House – Cost $5,003 – $5,288
2000 Sq Ft House – Cost $6,500 – $7,601
2500 Sq Ft House – Cost $7,104 – $8,797
3000 Sq Ft House – Cost $7,353 – $9,860
How Much Does Commercial Painting Cost in Rockford?
In Rockford, having your office or commercial building painted will cost somewhere between $2.95 – $5.57 per square foot to paint a house.
1000 Sq Ft Office – Cost $3,804 – $3,950
2000 Sq Ft Office – Cost $7,970 – $8,708
2500 Sq Ft Office – Cost $8,409 – $9,999
3000 Sq Ft Office – Cost $8,390 – $13,703
4000 Sq Ft Office – Cost $9,907 – $15,738
Find Painters in Rockford, IL
Below is a list of painting contractors in Rockford, IL. Reach out to them directly, or request to compare competitive quotes from 2-4 painting companies near you.
Iverson Painting
1340 21st St
Rockford, IL 61108
Zee's Painting LLC
4887 Linden Rd
Rockford, IL 61109
KORA PAINTING
4601 Bamburg Ave
Rockford, IL 61109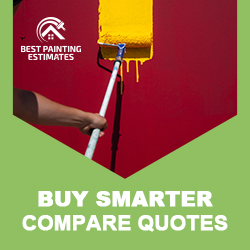 New Home Owners in Rockford, Illinois
Rockford, Illinois is home to a range of historic and natural sites. The Burpee Museum's exhibit on dinosaurs will engage visitors young or old with its informative displays while the city also has some beautiful parks that everyone can enjoy and so much more that the city has to offer.
A Fresh Coat for Your Home in Rockford
Whether you're a new homeowner in Rockford, IL, or you're just looking to refresh your current abode, house painting is often on the to-do list. But how much should you set aside for this home improvement project?
Understanding the Costs
In Rockford, painting a house can cost between $2,600 to $10,000, on average. The variation in price is largely due to factors such as the size of the house, type of paint used, and the complexity of the work involved.
Let's break it down further. A gallon of good quality paint costs around $30-$50 and can cover roughly 400 square feet. If your home is about 2,000 square feet, you'd need approximately 10-15 gallons of paint.
Moreover, labor is a significant factor in the total cost. A professional painter in Rockford typically charges $20-$50 per hour. Depending on the size and complexity of the job, the labor could take up a sizable portion of your budget.
Getting the Most for Your Money
To ensure you get the most for your money, it's crucial to plan in advance. Make sure to get at least three different estimates before choosing a painter. Don't just consider the total cost, but also the quality of work promised. Remember, an investment in professional house painting not only makes your home look great, but it also protects it from the elements.
So, ready to give your Rockford home a fresh, vibrant look? With the right budgeting and planning, a new coat of paint can be a smart and effective way to increase the value and appeal of your home.
What Type of Solution Do You Need?
Zip Codes Served: 61101, 61102, 61103, 61104, 61105, 61106, 61107, 61108, 61109, 61110, 61112, 61114, 61125, 61126
Painting Quotes – Service Area