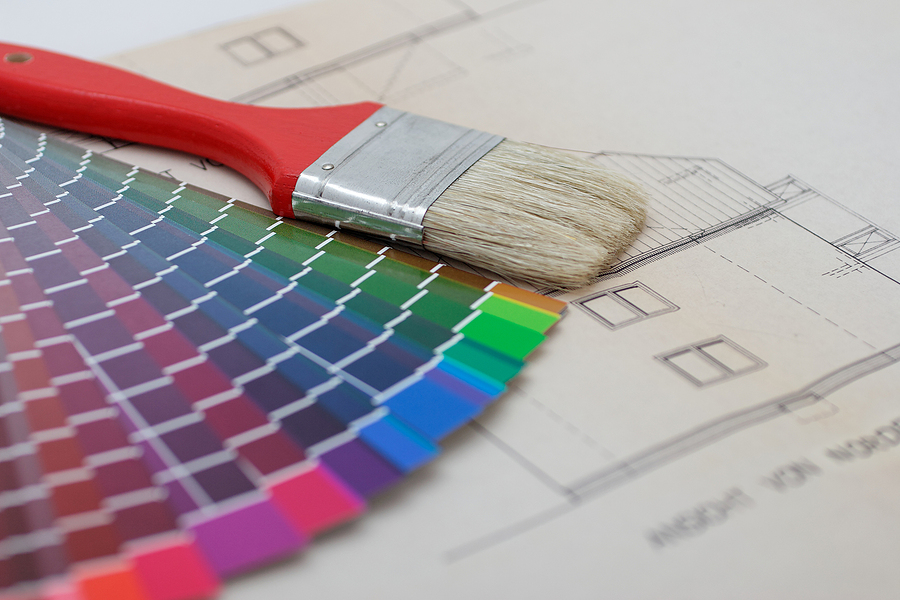 How Much Do Painters Cost in San Antonio, TX? | House And Office Painting Calculator
Be it residential or commercial painting, depending on the type of job, people in San Antonio will pay between $2.23 – $4.89 per square foot to hire a professional painting company. Alarming, but true, 80% of homeowners who do not compare at least two quotes will overpay.
Use this tool from Best Painting Estimates to find out how much it will cost to have your house or office painted in San Antonio Texas.
TYPES OF PAINTING
Finding a quality painting company in your area takes as little as 30 seconds. Simply answer a small set of questions and we will connect you with local painting companies in your area.
How Much Does House Painting Cost in San Antonio, TX?
In San Antonio, you're going to be looking to pay between $2.79 – $4.88 per square foot to paint a house.
800 Sq Ft House – Cost $2,673 – $2,904
1000 Sq Ft House – Cost $3,375 – $3,710
1500 Sq Ft House – Cost $5,004 – $5,288
2000 Sq Ft House – Cost $6,500 – $7,605
2500 Sq Ft House – Cost $7,104 – $8,795
3000 Sq Ft House – Cost $7,353 – $9,861
How Much Does Commercial Painting Cost in San Antonio?
In San Antonio, having your office or commercial building painted will cost somewhere between $2.92 – $5.52 per square foot to paint a house.
1000 Sq Ft Office – Cost $3,800 – $3,953
2000 Sq Ft Office – Cost $7,974 – $8,700
2500 Sq Ft Office – Cost $8,405 – $9,999
3000 Sq Ft Office – Cost $8,395 – $13,708
4000 Sq Ft Office – Cost $9,904 – $15,735
Find Painters in San Antonio, TX
Below is a list of painting contractors in San Antonio, TX. Reach out to them directly, or request to compare competitive quotes from 2-4 painting companies near you.
Texas Professional Painting
321 Normandy Ave
San Antonio, TX 78209
Paper Moon Painting
5616 I-10 Suite 103
San Antonio, TX 78201
Superior Painting and Remodeling
1141 N Loop 1604 E bldg 105-ste 254
San Antonio, TX 78232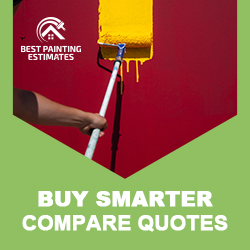 New Home Owners in San Antonio, Texas
San Antonio is the southernmost major city in Texas and home to a rich colonial heritage that dates back centuries ago. The home of the Alamo is an 18th-century Spanish mission preserved as part of history for all who visit it. There are many other attractions within San Antonio as well.
The Ins and Outs of House Painting Costs in San Antonio, TX
Painting your home in San Antonio, TX is not just about giving it a fresh new look. It's a significant investment that enhances your property's value, curb appeal, and protection against weather elements. But, how much does it really cost to paint a house in San Antonio? Let's break it down.
Factors Affecting House Painting Costs
Several aspects influence the total cost of painting your house. Some are more obvious, like the size of your home and the paint type you choose. But, there are other factors you might not have considered.
Labor costs: In San Antonio, professional painters charge between $20 to $50 per hour. Remember, quality work takes time, so don't let the hourly rate scare you.
Paint costs: High-quality paint is crucial for a long-lasting finish. A gallon of paint can range from $30 to $70, depending on the brand and type.
Prep work: Does your house need power washing or scraping off old paint? These tasks add to the total cost.
Complexity of the job: Are there high ceilings or hard-to-reach areas? The more complex the job, the more it will cost.
Getting the Most Bang for Your Buck
Wondering how to make your house painting project more cost-effective? Here are a few tips:
Do some prep work yourself: If you're comfortable with it, doing some prep work can save you a substantial amount.
Choose the right time: Painting during the off-peak season might get you a better deal.
Invest in quality: Cheap paint might save you money upfront, but it won't last as long. Investing in high-quality paint can save you money in the long run.
So, the cost of painting your house in San Antonio, TX can vary widely. It's crucial to get several quotes and consider all factors before making a decision. After all, painting your home is a big investment, and you want to get it right the first time!
What Type of Solution Do You Need?
Zip Codes Served: 78245, 78228, 78251, 78250, 78249, 78240, 78254, 78223, 78207, 78247, 78227, 78233, 78201, 78230, 78213, 78258, 78253, 78216, 78209, 78221, 78237, 78232, 78210, 78218, 78242, 78217, 78229, 78211, 78244, 78212, 78214, 78239, 78259, 78260, 78238, 78222, 78224, 78219, 78261, 78220, 78255, 78225, 78248, 78204, 78252, 78202, 78256, 78264, 78231, 78226, 78257, 78266, 78236, 78203, 78234, 78208, 78263, 78215, 78235, 78205, 78243
Painting Quotes – Service Area