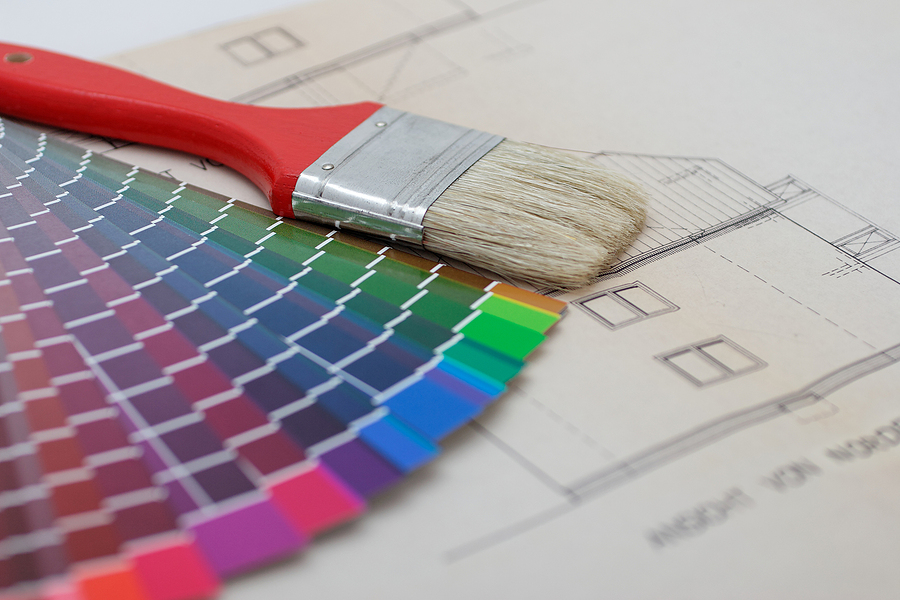 How Much Do Painters Cost in San Diego, CA? | House And Office Painting Calculator
Be it residential or commercial painting, depending on the type of job, people in San Diego will pay between $2.25 – $4.87 per square foot to hire a professional painting company. Alarming, but true, 80% of homeowners who do not compare at least two quotes will overpay.
Use this tool from Best Painting Estimates to find out how much it will cost to have your house or office painted in San Diego California.
TYPES OF PAINTING
Finding a quality painting company in your area takes as little as 30 seconds. Simply answer a small set of questions and we will connect you with local painting companies in your area.
How Much Does House Painting Cost in San Diego, CA?
In San Diego, you're going to be looking to pay between $2.80 – $4.84 per square foot to paint a house.
800 Sq Ft House – Cost $2,673 – $2,900
1000 Sq Ft House – Cost $3,379 – $3,713
1500 Sq Ft House – Cost $5,002 – $5,287
2000 Sq Ft House – Cost $6,500 – $7,607
2500 Sq Ft House – Cost $7,104– $8,797
3000 Sq Ft House – Cost $7,353 – $9,865
How Much Does Commercial Painting Cost in San Diego?
In San Diego, having your office or commercial building painted will cost somewhere between $2.92 – $5.54 per square foot to paint a house.
1000 Sq Ft Office – Cost $3,800 – $3,954
2000 Sq Ft Office – Cost $7,975 – $8,700
2500 Sq Ft Office – Cost $8,405 – $9,998
3000 Sq Ft Office – Cost $8,390 – $13,707
4000 Sq Ft Office – Cost $9,902 – $15,739
Find Painters in San Diego, CA
Below is a list of painting contractors in San Diego, CA. Reach out to them directly, or request to compare competitive quotes from 2-4 painting companies near you.
BULMAN PAINTING
4414 Long Branch Ave
San Diego, CA 92107
Royall Painting
4064 Gresham St
San Diego, CA 92109
J Brown Painting
2037 Diamond St
San Diego, CA 92109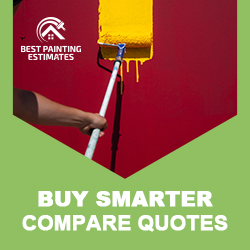 New Home Owners in San Diego, CA
San Diego is one of the most beautiful cities in California. The warm climate, vast beaches, and great museums make it an ideal destination for tourists from all over to visit this year! From the famous San Diego Zoo to the many museums and art galleries and everything in between the city has so much to offer.
Unraveling House Painting Costs in San Diego, CA
Can't wait to give your San Diego home a fresh lick of paint, but are unsure about the costs? No worries, I've got you covered! Let's break down the potential expenses.
The Cost Breakdown
In San Diego, the average cost of painting a house fluctuates between $2,500 and $9,900. This range might seem broad, but it's because of various factors that come into play. These include:
Size of the House: Naturally, a larger house demands more paint, more labor, and thus, more money.
Type of Paint: Higher-quality paints last longer and look better but they also cost more.
Labor Costs: Depending on the complexity of the job, labor costs can significantly affect the total price.
Now, you might wonder, why not just go the DIY route? Well, there's a reason professionals are sought after, and it's not just about avoiding paint splatters on your favorite jeans.
Why Hire a Professional Painter?
DIY painting might seem cost-effective, but it's not always the case.
Quality: Professional painters have the skills and equipment to ensure a uniform and precise paint job, something difficult to achieve without the right experience.
Time-Efficiency: They can complete the job much faster than you could, leaving you free to focus on other things.
Longevity: A professional paint job lasts longer, reducing the frequency and therefore, the long-term cost of repainting.
So, considering the pros and cons, my suggestion is to invest in a professional painter. The upfront cost might seem higher, but the benefits, in the long run, are worth it. And remember, a beautifully painted home isn't just a joy to live in, it can also significantly increase your property's value. So, think of it as an investment, not an expense.
What Type of Solution Do You Need?
Zip Codes Served: 92154, 92126, 92105, 92114, 92115, 92113, 92117, 92130, 92129, 92128, 92111, 92127, 92122, 92109, 92104, 92102, 92101, 92139, 92131, 92103, 92116, 92124, 92123, 92107, 92120, 92110, 92119, 92108, 92106, 92121, 92140, 92145, 92135, 92147, 92155, 92134, 92132
Painting Quotes – Service Area