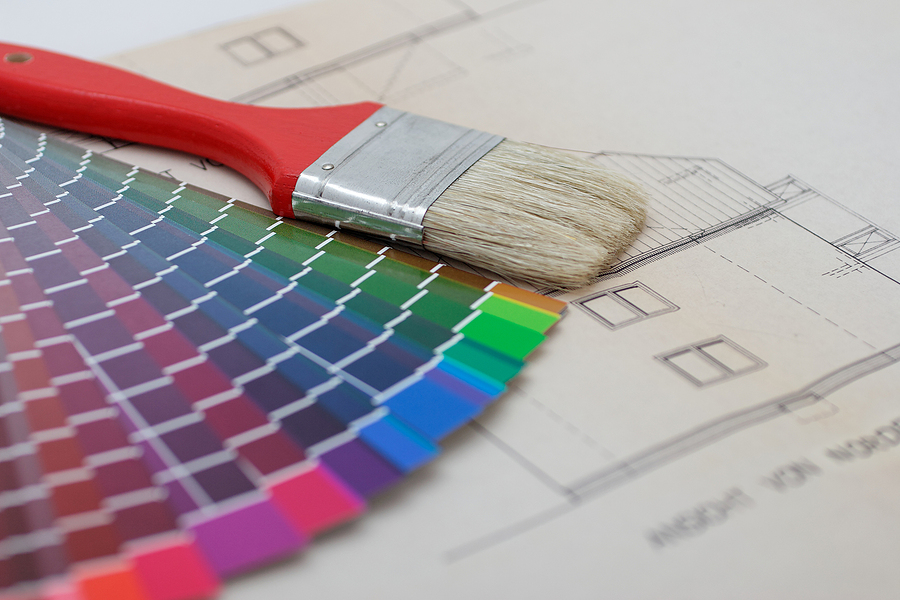 How Much Do Painters Cost in San Francisco, CA? | House And Office Painting Calculator
Be it residential or commercial painting, depending on the type of job, people in San Francisco will pay between $2.24 – $4.85 per square foot to hire a professional painting company. Alarming, but true, 80% of homeowners who do not compare at least two quotes will overpay.
Use this tool from Best Painting Estimates to find out how much it will cost to have your house or office painted in San Francisco California.
TYPES OF PAINTING
Finding a quality painting company in your area takes as little as 30 seconds. Simply answer a small set of questions and we will connect you with local painting companies in your area.
How Much Does House Painting Cost in San Francisco, CA?
In San Francisco, you're going to be looking to pay between $2.75 – $4.89 per square foot to paint a house.
800 Sq Ft House – Cost $2,675 – $2,900
1000 Sq Ft House – Cost $3,379 – $3,713
1500 Sq Ft House – Cost $5,004 – $5,285
2000 Sq Ft House – Cost $6,502 – $7,604
2500 Sq Ft House – Cost $7,104 – $8,797
3000 Sq Ft House – Cost $7,350 – $9,861
How Much Does Commercial Painting Cost in San Francisco?
In San Francisco, having your office or commercial building painted will cost somewhere between $2.95 – $5.54 per square foot to paint a house.
1000 Sq Ft Office – Cost $3,802 – $3,950
2000 Sq Ft Office – Cost $7,970 – $8,705
2500 Sq Ft Office – Cost $8,408 – $9,999
3000 Sq Ft Office – Cost $8,390 – $13,705
4000 Sq Ft Office – Cost $9,900 – $15,735
Find Painters in San Francisco, CA
Below is a list of painting contractors in San Francisco, CA. Reach out to them directly, or request to compare competitive quotes from 2-4 painting companies near you.
McCartney Painting
2071 Vicente St
San Francisco, CA 94116
SF House Painting
4220 18th St
San Francisco, CA 94114
Color Touch Painting
255 Valdez Ave
San Francisco, CA 94127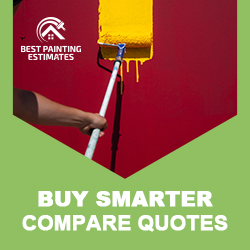 New Home Owners in San Francisco, California
San Francisco is one of the most beautiful cities in California and an important city for both business and culture. The population has been steadily growing since it was first founded and is the fourth most populated city in California.
Understanding House Painting Costs in San Francisco, CA
When you're looking to spruce up your home in the beautiful city of San Francisco, painting is a top consideration. But, it's crucial to understand the costs involved. So, how much does it actually cost to paint a house in San Francisco, CA?
Factors Influencing the Cost
The cost of painting a house can vary widely, depending on several factors. These include the size of the house, the type of paint used, and the complexity of the job. Are there architectural details that require special attention? Are there areas that need more prep work? These elements can all impact the final quote.
Size of the House: Typically, larger homes require more paint and labor, leading to higher costs. A small one-bedroom house may cost significantly less to paint than a sprawling four-bedroom home.
Type of Paint: High-quality paint can last longer and look better, but it also comes with a higher price tag. It's a worthwhile investment in the long run, though.
Job Complexity: A straightforward, single-color paint job will cost less than a project with multiple colors or special finishes. Likewise, if your home has a lot of architectural details or hard-to-reach areas, expect to pay more.
Estimating the Cost
In San Francisco, the average cost of painting a house ranges from $2.50 to $6.00 per square foot. This means painting a 2,000-square-foot house could cost anywhere from $6,600 to $7,700. This is a rough estimate and the actual costs can vary based on the factors mentioned above.
Remember, it's always a good idea to get several quotes from different contractors before making a decision. This way, you can find the best value for your money. And remember, cheaper isn't always better. Look at the quality of the work, the types of paint used, and the reputation of the contractor.
House painting is an investment. So, when thinking about the cost, consider the value it adds to your home. A fresh, professionally done paint job can significantly boost your home's curb appeal and even its resale value. Isn't that worth considering?
What Type of Solution Do You Need?
Zip Codes Served: 94112, 94110, 94122, 94109, 94116, 94117, 94121, 94134, 94118, 94124, 94114, 94115, 94107, 94132, 94102, 94103, 94131, 94133, 94123, 94127, 94108, 94105, 94129, 94111, 94130, 94104, 94128
Painting Quotes – Service Area