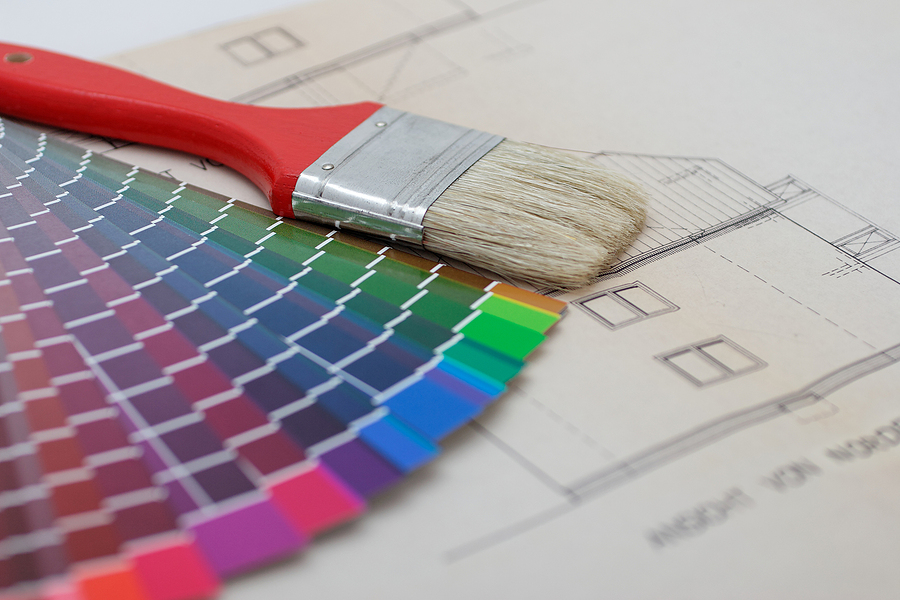 How Much Do Painters Cost in Scottsdale, AZ? | House And Office Painting Calculator
Be it residential or commercial painting, depending on the type of job, people in Scottsdale will pay between $2.21 – $4.90 per square foot to hire a professional painting company. Alarming, but true, 80% of homeowners who do not compare at least two quotes will overpay.
Use this tool from Best Painting Estimates to find out how much it will cost to have your house or office painted in Scottsdale Arizona.
TYPES OF PAINTING
Finding a quality painting company in your area takes as little as 30 seconds. Simply answer a small set of questions and we will connect you with local painting companies in your area.
How Much Does House Painting Cost in Scottsdale, AZ?
In Scottsdale, you're going to be looking to pay between $2.74 – $4.83 per square foot to paint a house.
800 Sq Ft House – Cost $2,673 – $2,902
1000 Sq Ft House – Cost $3,379 – $3,714
1500 Sq Ft House – Cost $5,009 – $5,287
2000 Sq Ft House – Cost $6,504 – $7,610
2500 Sq Ft House – Cost $7,100 – $8,74
3000 Sq Ft House – Cost $7,350 – $9,860
How Much Does Commercial Painting Cost in Scottsdale?
In Scottsdale, having your office or commercial building painted will cost somewhere between $2.95 – $5.57 per square foot to paint a house.
1000 Sq Ft Office – Cost $3,801 – $3,950
2000 Sq Ft Office – Cost $7,972 – $8,705
2500 Sq Ft Office – Cost $8,405 – $9,994
3000 Sq Ft Office – Cost $8,398– $13,702
4000 Sq Ft Office – Cost $9,900 – $15,739
Find Painters in Scottsdale, AZ
Below is a list of painting contractors in Scottsdale, AZ. Reach out to them directly, or request to compare competitive quotes from 2-4 painting companies near you.
Fresh Coat Painters Scottsdale
9419 E San Salvador Dr #105b
Scottsdale, AZ 85258
CertaPro Painters of North Scottsdale
8711 E Pinnacle Peak Rd Suite F-205
Scottsdale, AZ 85255
Arizona's Superior Painting
1776 N Scottsdale Rd #1782
Scottsdale, AZ 85257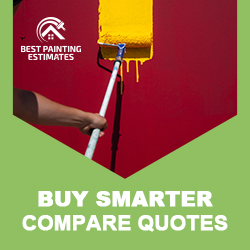 New Home Owners in Scottsdale, Arizona
In the heart of Arizona's desert lies a city that is known today as Scottsdale, this resort town has seen fabulous growth with many people vacationing from all over to enjoy the many luxuries the city has to offer.
A Comprehensive Guide to House Painting Costs in Scottsdale, AZ
If you're a homeowner in sunny Scottsdale, AZ, you're probably aware of how the blazing Arizona sun can take a toll on your home's exterior. You might be wondering, "How much does it cost to give my house a fresh coat of paint?" Well, let's dive into the specifics.
Average Cost of House Painting in Scottsdale
On average, homeowners in Scottsdale spend between $6,500 and $7,700 on a full exterior paint job. However, the cost can vary significantly based on several factors.
Size of the house: Obviously, the larger your home, the more paint you'll need, and the longer it will take. A smaller, one-story home could cost as little as $2,500, while a large, two-story house could go up to $10,000.
Type of paint: Higher quality paints have better durability, but they also come with a heftier price tag. For a long-lasting paint job that withstands the Arizona sun, I'd suggest going for a premium paint even if it costs a bit more.
Complexity of the job: If your home has unique architectural features, or if it requires extra prep work due to peeling or chipping paint, expect the cost to increase.
Isn't it fascinating how these factors can affect the price? But remember, while the cost might seem steep, a fresh coat of paint can greatly enhance your home's curb appeal and increase its value.
DIY vs. Hiring a Professional
You might think, "Hey, I can save some money by painting the house myself." Sure, you could, but consider this: Do you have the necessary skills and the right equipment? Are you prepared to spend your weekends on a ladder under the hot Arizona sun?
Hiring a professional painter in Scottsdale ensures a high-quality, efficient job. They have the expertise, the equipment, and the knowledge of how to prep and paint your home to withstand the harsh Arizona climate.
In conclusion, while house painting in Scottsdale can be quite an investment, the benefits are definitely worth it. So why not give your home the facelift it deserves?
What Type of Solution Do You Need?
Zip Codes Served: 85008, 85018, 85054, 85250, 85251, 85253, 85254, 85255, 85257, 85258, 85259, 85260, 85262, 85266, 85268, 85281, 85331
Painting Quotes – Service Area