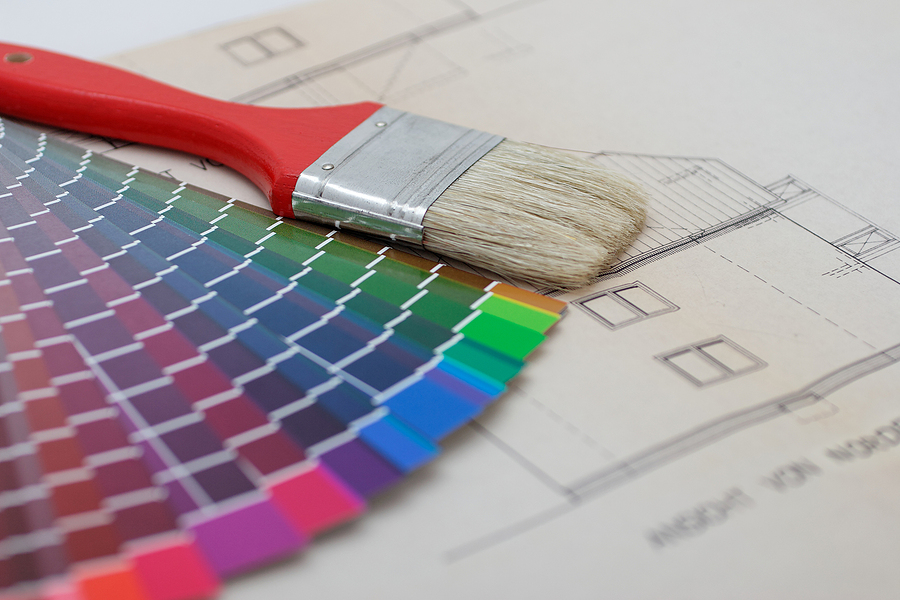 How Much Do Painters Cost in St. Louis, MO? | House And Office Painting Calculator
Be it residential or commercial painting, depending on the type of job, people in St. Louis will pay between $2.24 – $4.88 per square foot to hire a professional painting company. Alarming, but true, 80% of homeowners who do not compare at least two quotes will overpay.
Use this tool from Best Painting Estimates to find out how much it will cost to have your house or office painted in St. Louis Missouri.
TYPES OF PAINTING
Finding a quality painting company in your area takes as little as 30 seconds. Simply answer a small set of questions and we will connect you with local painting companies in your area.
How Much Does House Painting Cost in St. Louis, MO?
In St. Louis, you're going to be looking to pay between $2.79 – $4.88 per square foot to paint a house.
800 Sq Ft House – Cost $2,673 – $2,904
1000 Sq Ft House – Cost $3,378 – $3,714
1500 Sq Ft House – Cost $5,004 – $5,287
2000 Sq Ft House – Cost $6,504 – $7,601
2500 Sq Ft House – Cost $7,100 – $8,794
3000 Sq Ft House – Cost $7,358 – $9,861
How Much Does Commercial Painting Cost in St. Louis, MO?
In St. Louis, having your office or commercial building painted will cost somewhere between $2.94 – $5.55 per square foot to paint a house.
1000 Sq Ft Office – Cost $3,800 – $3,952
2000 Sq Ft Office – Cost $7,974 – $8,700
2500 Sq Ft Office – Cost $8,405 – $9,995
3000 Sq Ft Office – Cost $8,391 – $13,705
4000 Sq Ft Office – Cost $9,900 – $15,738
Find Painters in St. Louis, MO
Below is a list of painting contractors in St. Louis, MO. Reach out to them directly, or request to compare competitive quotes from 2-4 painting companies near you.
Loomis Painting Services LLC
857 Foxcroft Dr
St. Louis, MO 63123
Beckner Painting Midwest Inc
7805 Manchester Rd
Maplewood, MO 63143
LSL Finishes LLC
1503 S Kingshighway Blvd
St. Louis, MO 63110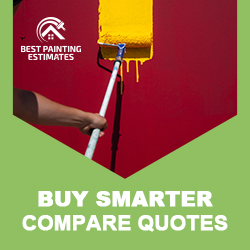 New Home Owners in St. Louis, Missouri
The city of St. Louis is home to many historical sites, including an iconic arch that was built in honor of America's westward expansion. The City is also known for its amazing music. Whether you're looking for food or entertainment St. Louis has something for everyone.
Understanding House Painting Costs in St. Louis, MO
As someone who's been hands-on in the home improvement scene for years, I can tell you that figuring out the cost of a house painting job in St. Louis, MO is no small task. It's not just about slapping some paint on the walls, it's a complex process that requires a deep understanding of various factors.
The Factors at Play
First, let's talk about size. The size of your home is one of the most significant factors influencing the cost of a painting job. The larger the house, the more paint you'll need, and the more time it'll take. But don't forget about the details. A house with intricate architectural features might need more time and attention, which could potentially increase the cost.
Another crucial factor to consider is the type of paint you're using. Higher quality paints may cost more upfront, but their durability can save you money in the long run. How do you decide which one's right for you? It depends on your specific needs and the current condition of your house.
Ballpark Figures and Final Thoughts
To give you a rough estimate, you might be looking at anywhere from $2,500 to $10,000 for an average-sized house in St. Louis, MO, although this can vary quite significantly. Why such a wide range? Well, remember the factors we just discussed? They're the reason.
In conclusion, house painting costs in St. Louis, MO can vary greatly depending on several factors. It's always a good idea to get a few quotes from different contractors before making a decision. This way, you'll ensure you're getting the best value for your money. And remember, a fresh coat of paint isn't just an expense, it's an investment in your home that can increase its value and appeal.
What Type of Solution Do You Need?
Zip Codes Served: 63129, 63123, 63136, 63116, 63122, 63114, 63119, 63125, 63146, 63128, 63130, 63118, 63109, 63121, 63135, 63139, 63111, 63108, 63141, 63137, 63104, 63105, 63138, 63131, 63112, 63115, 63110, 63126, 63134, 63132, 63113, 63124, 63106, 63143, 63107, 63147, 63117, 63103, 63120, 63144, 63133, 63127, 63101, 63102, 63140, 63155
Painting Quotes – Service Area