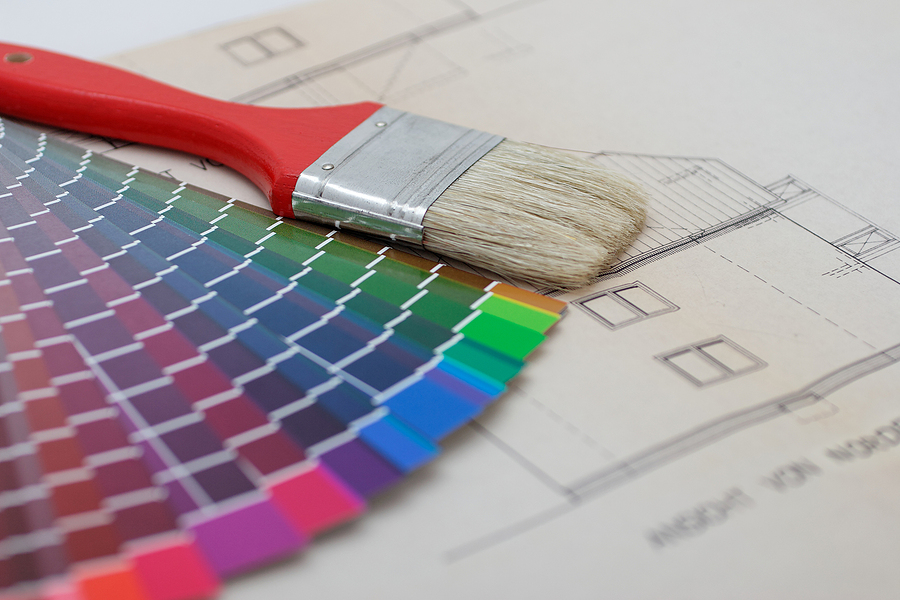 How Much Do Painters Cost in Stamford, CT? | House And Office Painting Calculator
Be it residential or commercial painting, depending on the type of job, people in Stamford will pay between $2.21 – $4.87 per square foot to hire a professional painting company. Alarming, but true, 80% of homeowners who do not compare at least two quotes will overpay.
Use this tool from Best Painting Estimates to find out how much it will cost to have your house or office painted in Stamford Connecticut.
TYPES OF PAINTING
Finding a quality painting company in your area takes as little as 30 seconds. Simply answer a small set of questions and we will connect you with local painting companies in your area.
How Much Does House Painting Cost in Stamford, CT?
In Stamford, you're going to be looking to pay between $2.79 – $4.88 per square foot to paint a house.
800 Sq Ft House – Cost $2,673 – $2,904
1000 Sq Ft House – Cost $3,377 – $3,710
1500 Sq Ft House – Cost $5,004 – $5,288
2000 Sq Ft House – Cost $6,503 – $7,605
2500 Sq Ft House – Cost $7,100 – $8,794
3000 Sq Ft House – Cost $7,350 – $9,860
How Much Does Commercial Painting Cost in Stamford?
In Stamford, having your office or commercial building painted will cost somewhere between $2.92 – $5.54 per square foot to paint a house.
1000 Sq Ft Office – Cost $3,800 – $3,953
2000 Sq Ft Office – Cost $7,970 – $8,700
2500 Sq Ft Office – Cost $8,403 – $9,999
3000 Sq Ft Office – Cost $8,390 – $13,707
4000 Sq Ft Office – Cost $9,900 – $15,738
Find Painters in Stamford, CT
Below is a list of painting contractors in Stamford, CT. Reach out to them directly, or request to compare competitive quotes from 2-4 painting companies near you.
CP Painting Company
1011 Hope St
Stamford, CT 06907
Inti Painting & Pressure Washing Ct
51 Harbor St
Stamford, CT 06902
Precision Painting Plus of Connecticut
1266 E Main St #700r
Stamford, CT 06902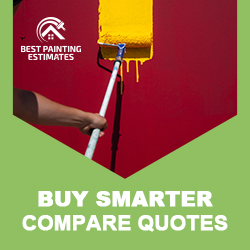 New Home Owners in Stamford Connecticut
The city of Stamford is home to an educational farm, otter ponds, and much more. It also has a museum with exhibits on natural history as well as two parks that are great for many different activities.
Understanding House Painting Costs in Stamford, CT
When it comes to giving your home a fresh, new look, house painting is a fantastic option. Not only does it enhance the aesthetic appeal, but it also preserves your home's structure from the elements. However, understanding the cost dynamics involved in house painting, especially in Stamford, CT, is crucial.
The Factors that Determine Cost
There are several factors that contribute to the overall cost of a house painting project. For instance, the size of your house is a significant determinant. A larger house requires more paint and more labor, which increases the cost.
In addition, the type of paint you choose plays a crucial role. Do you know the difference between using latex or oil-based paints? Oil-based paints tend to be more durable but come with a higher price tag. On the other hand, latex paints are easier to work with and dry faster, making them a popular choice for many homeowners.
How Much Should You Budget?
So, how much should you expect to spend on a house painting project in Stamford, CT? Well, it's a bit like asking, "How long is a piece of string?" It depends. But don't worry, I'm here to provide you with a ballpark figure.
On average, professional painting services can range from $2,500 to $7,500 for an average-sized home. This cost includes labor and materials. However, this figure can vary depending on the factors mentioned above.
Does this price make your eyes water? Remember, this is an investment in your home. Fresh paint can significantly improve your home's curb appeal, which could increase its market value.
So, what are you waiting for? Let's get that painting project started! After all, your home deserves the best.
What Type of Solution Do You Need?
Zip Codes Served: 06831, 06901, 06902, 06903, 06905, 06906, 06907
Painting Quotes – Service Area