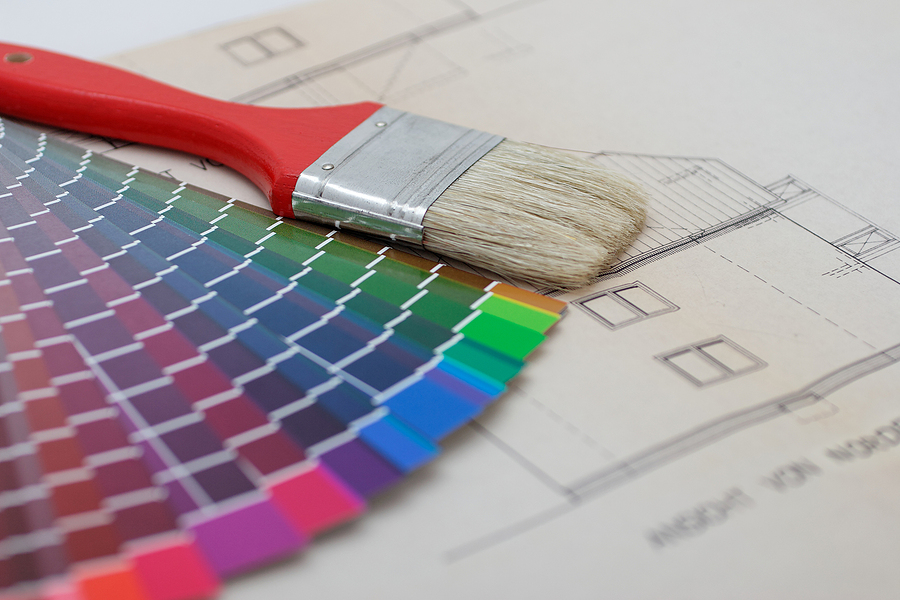 How Much Do Painters Cost in Toledo, OH? | House And Office Painting Calculator
Be it residential or commercial painting, depending on the type of job, people in Toledo will pay between $2.25 – $4.87 per square foot to hire a professional painting company. Alarming, but true, 80% of homeowners who do not compare at least two quotes will overpay.
Use this tool from Best Painting Estimates to find out how much it will cost to have your house or office painted in Toledo Ohio.
TYPES OF PAINTING
Finding a quality painting company in your area takes as little as 30 seconds. Simply answer a small set of questions and we will connect you with local painting companies in your area.
How Much Does House Painting Cost in Toledo, OH?
In Toledo, you're going to be looking to pay between $2.75 – $4.89 per square foot to paint a house.
800 Sq Ft House – Cost $2,673 – $2,901
1000 Sq Ft House – Cost $3,381 – $3,710
1500 Sq Ft House – Cost $5,003 – $5,287
2000 Sq Ft House – Cost $6,500 – $7,607
2500 Sq Ft House – Cost $7,102 – $8,795
3000 Sq Ft House – Cost $7,350 – $9,865
How Much Does Commercial Painting Cost in Toledo?
In Toledo, having your office or commercial building painted will cost somewhere between $2.92 – $5.59 per square foot to paint a house.
1000 Sq Ft Office – Cost $3,800 – $3,953
2000 Sq Ft Office – Cost $7,970 – $8,700
2500 Sq Ft Office – Cost $8,404 – $9,998
3000 Sq Ft Office – Cost $8,394 – $13,702
4000 Sq Ft Office – Cost $9,905 – $15,737
Find Painters in Toledo, OH
Below is a list of painting contractors in Toledo, OH. Reach out to them directly, or request to compare competitive quotes from 2-4 painting companies near you.
Royal Painters
321 saint Marys street
Toledo, OH 43609
Fetterman Painting LLC
631 Reineck Dr
Toledo, OH 43605
CertaPro Painters of Sylvania, OH
3409 N Holland Sylvania Rd Suite 8
Toledo, OH 43615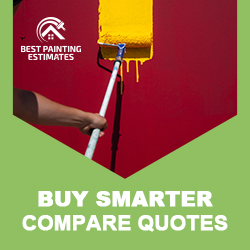 New Home Owners in Toledo, Ohio
Toledo, Ohio is home to the Toledo Museum of Art with its vast collection. The Glass Pavilion at this museum showcase thousands of glass works. The city is also home to an amazing zoo as well as beautiful parks so there's always something for everyone.
Understanding House Painting Costs in Toledo, OH
When it comes to home improvement, painting your house is undoubtedly one of the most cost-effective ways to make a significant change. However, the costs can vary, and it's essential to understand what's involved.
Factors Influencing the Cost
Size of the House: This is a no-brainer. The bigger the house, the more paint you need, and the more labor it takes. Hence, the cost increases.
Type of Paint: High-quality paints have a higher price tag, but they last longer and often require fewer coats. The choice between oil-based or latex paints also impacts the cost.
Prep Work: If your walls require a lot of prep work, like patching holes, sanding, or removing wallpaper, this will add to the overall cost.
Remember, it's not just about the cheapest option. It's about finding the right balance between cost and quality.
My Suggestions for House Painting in Toledo, OH
Having been involved in numerous house painting projects in Toledo, I've learned a thing or two about managing costs. Here's my advice:
Get Multiple Quotes: Always get at least three quotes from different contractors. This will give you a sense of the average cost and help you avoid overpaying.
Do Some Prep Work Yourself: If you're willing to put in a bit of elbow grease, you can save money by doing some of the prep work yourself.
Consider the Long-term Value: Spending a little more on high-quality paint can save you money in the long run, as you'll likely need to repaint less frequently.
Remember, the cheapest option isn't always the best. Think about the longevity and quality of your paint job. After all, your home is an investment, and painting is a great way to protect and enhance that investment. So, Toledo residents, are you ready to give your house a fresh new look?
What Type of Solution Do You Need?
Zip Codes Served: 43615, 43613, 43614, 43612, 43605, 43609, 43607, 43623, 43611, 43608, 43604, 43617, 43620, 43610
Painting Quotes – Service Area