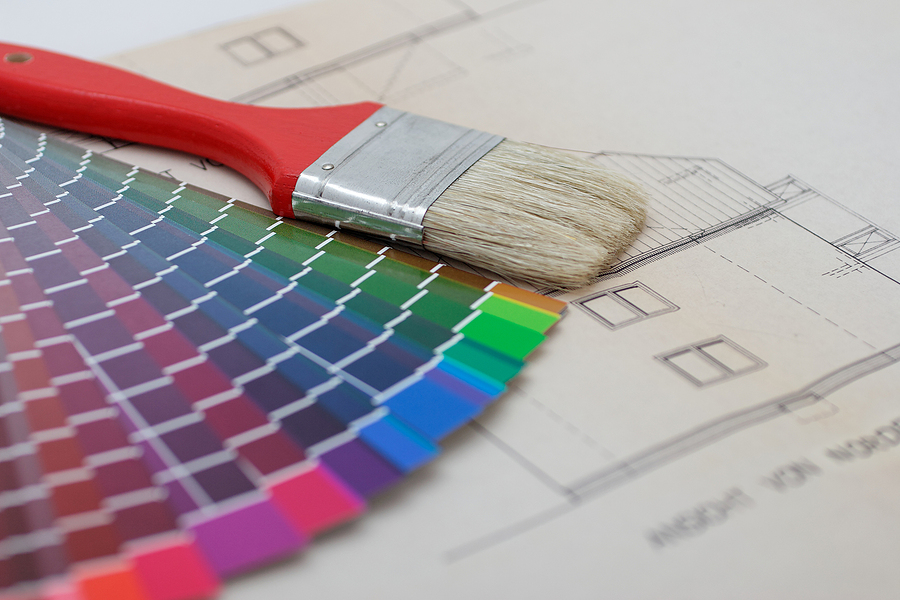 How Much Do Painters Cost in Topeka, KS? | House And Office Painting Calculator
Be it residential or commercial painting, depending on the type of job, people in Topeka will pay between $2.21 – $4.89 per square foot to hire a professional painting company. Alarming, but true, 80% of homeowners who do not compare at least two quotes will overpay.
Use this tool from Best Painting Estimates to find out how much it will cost to have your house or office painted in Topeka Kansas.
TYPES OF PAINTING
Finding a quality painting company in your area takes as little as 30 seconds. Simply answer a small set of questions and we will connect you with local painting companies in your area.
How Much Does House Painting Cost in Topeka, KS?
In Topeka, you're going to be looking to pay between $2.78 – $4.85 per square foot to paint a house.
800 Sq Ft House – Cost $2,673 – $2,904
1000 Sq Ft House – Cost $3,378 – $3,710
1500 Sq Ft House – Cost $5,004 – $5,285
2000 Sq Ft House – Cost $6,502 – $7,604
2500 Sq Ft House – Cost $7,104 – $8,797
3000 Sq Ft House – Cost $7,350 – $9,860
How Much Does Commercial Painting Cost in Topeka?
In Topeka, having your office or commercial building painted will cost somewhere between $2.92 – $5.59 per square foot to paint a house.
1000 Sq Ft Office – Cost $3,800 – $3,952
2000 Sq Ft Office – Cost $7,974 – $8,705
2500 Sq Ft Office – Cost $8,405 – $9,998
3000 Sq Ft Office – Cost $8,392 – $13,705
4000 Sq Ft Office – Cost $9,900 – $15,734
Find Painters in Topeka, KS
Below is a list of painting contractors in Topeka, KS. Reach out to them directly, or request to compare competitive quotes from 2-4 painting companies near you.
Graystone Painting and Refinishing
1733 N Kansas Ave
Topeka, KS 66608
Straight Line Painting Topeka
3550 SE 23rd Terrace
Topeka, KS 66605
Garcia Painting Services LLC
7431 SW 21st St
Topeka, KS 66615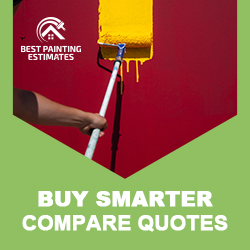 New Home Owners in Topeka, Kansas
Kansas is known for its beautiful landscapes. Topeka, Kansas's capital city has a dome-like capitol building as well as many other beautiful buildings for everyone to see all over the city. Topeka is also home to plenty of attractions that can keep everyone busy.
Understanding House Painting Costs in Topeka, KS
When we talk about home improvement, we often imagine huge construction projects. But sometimes, it's as simple as a fresh coat of paint that can revamp your beloved home in Topeka, KS. Before you take up the brushes, however, it's crucial to understand the costs involved. Let's dive into it!
Factors that Influence Cost
The cost of house painting varies greatly due to several factors. For example, size matters! A bigger house obviously requires more paint and more labor, thus increasing the cost. But it's not always that straightforward, is it? Your house could have complex architectural features like crown moldings, which require a careful hand and can increase labor costs.
Moreover, the quality of the paint you choose can significantly impact the total cost. Higher-quality paints last longer, reducing the need for frequent repaints, but they come at a premium price.
Let's not forget prep work. If your walls have cracks, chips, or old, peeling paint, these issues need to be addressed before new paint is applied, adding to the cost.
Finally, don't overlook the seasonal factors. In Topeka, KS, the weather can greatly affect outdoor painting projects. Are you wondering how? Well, rain or high humidity can delay projects and potentially increase costs.
Ways to Save Money on House Painting
Are you feeling overwhelmed? Don't be! Here are a few handy tips to keep costs in check.
Plan during the off-season: Winter can be a great time to schedule indoor painting jobs because many contractors offer off-season discounts.
Prep the walls yourself: If you're handy, consider doing some of the prep work. It'll not only save you money but also give you a sense of personal accomplishment. Remember, preparation is key for a long-lasting paint job.
Consider paint quality vs. frequency: While higher-quality paints cost more upfront, they can save you money in the long run by reducing the frequency of repaints.
So, ready to transform your home with a fresh splash of color? With these insights into house painting costs in Topeka, KS, and helpful money-saving tips, you're all set to make your house painting project a resounding success!
What Type of Solution Do You Need?
Zip Codes Served: 66614, 66604, 66605, 66610, 66606, 66611, 66618, 66607, 66617, 66609, 66608, 66616, 66615, 66619, 66612, 66603, 66621, 66622
Painting Quotes – Service Area