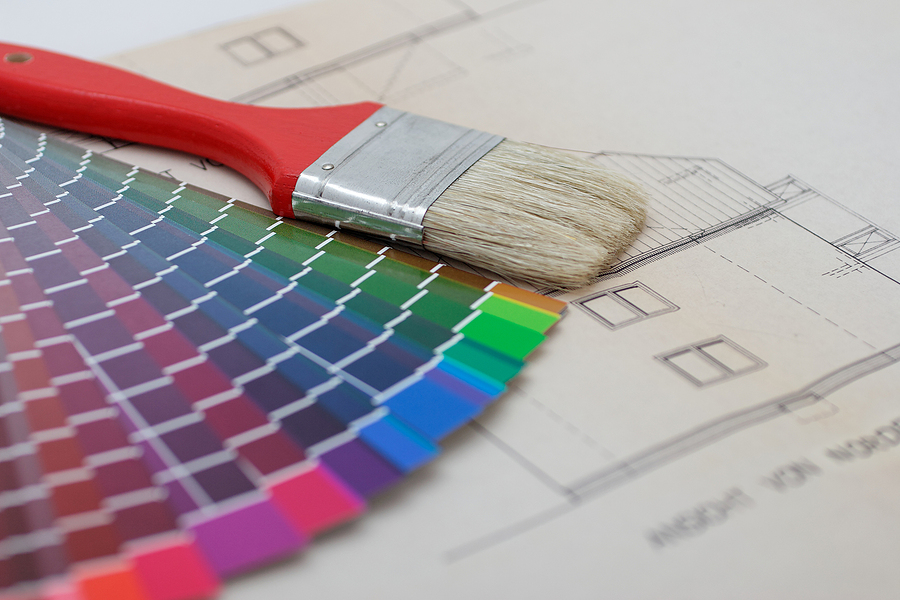 How Much Do Painters Cost in Vermont? | House And Office Painting Calculator
Be it residential or commercial painting, depending on the type of job, people in Vermont will pay between $2.23 – $4.81 per square foot to hire a professional painting company. Alarming, but true, 80% of homeowners who do not compare at least two quotes will overpay.
Use this tool from Best Painting Estimates to find out how much it will cost to have your house or office painted in Vermont.
TYPES OF PAINTING
Finding a quality painting company in your area takes as little as 30 seconds. Simply answer a small set of questions and we will connect you with local painting companies in your area.
How Much Does House Painting Cost in Vermont?
In Vermont, you're going to be looking to pay between $2.74 – $4.83 per square foot to paint a house.
800 Sq Ft House – Cost $2,672 – $2,902
1000 Sq Ft House – Cost $3,377 – $3,709
1500 Sq Ft House – Cost $5,002 – $5,285
2000 Sq Ft House – Cost $6,500 – $7,604
2500 Sq Ft House – Cost $7,104 – $8,792
3000 Sq Ft House – Cost $7,349 – $9,857
How Much Does Commercial Painting Cost in Vermont?
In Vermont, having your office or commercial building painted will cost somewhere between $2.94 – $5.53 per square foot to paint a house.
1000 Sq Ft Office – Cost $3,797 – $3,950
2000 Sq Ft Office – Cost $7,970 – $8,704
2500 Sq Ft Office – Cost $8,405 – $9,995
3000 Sq Ft Office – Cost $8,388 – $13,705
4000 Sq Ft Office – Cost $9,902 – $15,734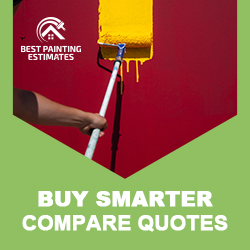 Get Painting Quotes in These Vermont Cities and More:
Burlington, VT; Essex, VT; South Burlington, VT; Colchester, VT
Find Painters in Vermont
Below is a list of painting contractors in Vermont. Reach out to them directly, or request to compare competitive quotes from 2-4 painting companies near you.
Z & M Painting
38 Bugbee Crossing Rd
West Burke, VT 05871
Russwood Decorating Inc.
146 N Williston Rd
Williston, VT 05495
Menard Handyman and Property Maintenance Services LLC
Swanton, VT 05488
Fine Finish Contractors
124 Douglas Rd
Sharon, CT 06069
Champlain Painting Inc.
1119 Colchester Point Rd
Colchester, VT 05446
What Type of Solution Do You Need?
Understanding House Painting Costs in Vermont
When it comes to house painting in Vermont, there are several factors to consider. From the size of your house to the type of paint you choose, every detail can significantly impact the overall cost.
Factor 1: Size of Your House
The size of your house is the first and foremost determinant. Generally, the larger the house, the higher the cost. Why? Simply because a larger surface area requires more paint and more labor hours. Think of it as ordering a larger pizza – the larger it is, the more it costs!
Factor 2: Type of Paint and Materials
Next, the type of paint you choose can make a noticeable difference in the final bill. Opting for high-quality, durable paint might seem pricey upfront, but it can save you money in the long run by reducing the need for frequent touch-ups. Isn't it better to buy a durable umbrella that lasts several seasons instead of a cheap one that fails in the first storm?
Latex-based paint: Typically cheaper, easy to clean, and dries quickly.
Oil-based paint: More durable, but more expensive and takes longer to dry.
Factor 3: Complexity of the Project
The complexity of the job also plays a big role in the final cost. Painting a plain, flat wall is much easier and quicker than painting a wall with windows, doors, or intricate moldings. Imagine trying to navigate a straight road versus a winding mountain path – the latter takes more time and skill, doesn't it?
So, what's the bottom line? House painting costs in Vermont can vary greatly, but understanding these factors can help you make an informed decision. Remember, it's not just about finding the cheapest option – it's about finding the best value for your money. After all, wouldn't you rather invest in a painting job that makes your house look great and lasts for years?
Vermont Zip Codes Where We Provide Professional Painting Services
5640, 5820, 5440, 5250, 5901, 5441, 5031, 5821, 5641, 5822, 5902, 5101, 5730, 5442, 5201, 5032, 5732, 5340, 5033, 5733, 5301, 5034, 5035, 5734, 5443, 5036, 5037, 5401, 5405, 5647, 5648, 5444, 5141, 5903, 5735, 5142, 5736, 5445, 5038, 5143, 5737, 5446, 5439, 5824, 5039, 5825, 5826, 5827, 5738, 5739, 5828, 5829, 5830, 5251, 5252, 5649, 5447, 5832, 5650, 5833, 5040, 5076, 5253, 5341, 5448, 5836, 5837, 5740, 5651, 5041, 5042, 5043, 5742, 5652, 5653, 5450, 5452, 5743, 5454, 5455, 5045, 5456, 5744, 5457,
5904, 5839, 5146, 5458, 5654, 5747, 5841, 5842, 5046, 5905, 5748, 5843, 5048, 5459, 5461, 5462, 5655, 5845, 5846, 5463, 5342, 5343, 5464, 5465, 5656, 5751, 5657, 5148, 5847, 5149, 5906, 5850, 5851, 5254, 5255, 5658, 5050, 5753, 5757, 5468, 5471, 5602, 5660, 5853, 5661, 5758, 5472, 5051, 5345, 5855, 5857, 5257, 5759, 5858, 5473, 5052, 5474, 5053, 5260, 5150, 5859, 5663, 5664, 5907, 5055, 5860, 5760, 5761, 5862, 5151, 5152, 5762, 5763, 5667, 5056, 5058, 5764, 5261, 5765, 5153, 5346, 5059, 5060, 5061,
5062, 5350, 5476, 5477, 5766, 5767, 5669, 5701, 5478, 5481, 5819, 5769, 5154, 5262, 5065, 5866, 5482, 5483, 5485, 5770, 5403, 5486, 5155, 5067, 5068, 5069, 5070, 5071, 5156, 5352, 5487, 5772, 5672, 5072, 5867, 5488, 5075, 5353, 5868, 5077, 5489, 5491, 5354, 5079, 5673, 5773, 5355, 5674, 5675, 5676, 5677, 5492, 5678, 5774, 5081, 5871, 5872, 5873, 5356, 5083, 5875, 5358, 5084, 5775, 5776, 5777, 5086, 5359, 5360, 5874, 5494, 5158, 5161, 5001, 5778, 5361, 5679, 5362, 5495, 5363, 5089, 5404, 5680, 5681,
5091, 5682
Painting Quotes – Service Area