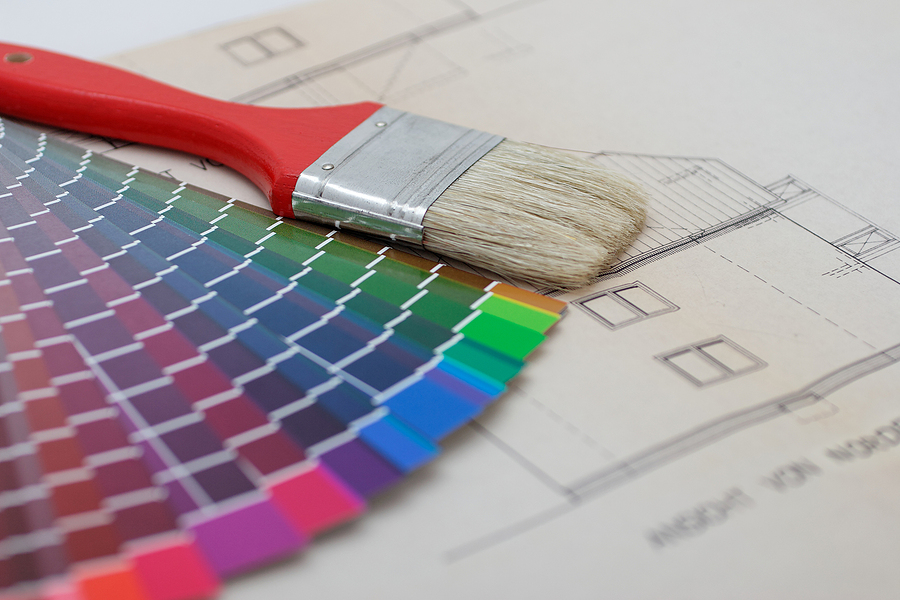 How Much Do Painters Cost in West Virginia? | House And Office Painting Calculator
Be it residential or commercial painting, depending on the type of job, people in West Virginia will pay between $2.23 – $4.85 per square foot to hire a professional painting company. Alarming, but true, 80% of homeowners who do not compare at least two quotes will overpay.
Use this tool from Best Painting Estimates to find out how much it will cost to have your house or office painted in West Virginia.
TYPES OF PAINTING
Finding a quality painting company in your area takes as little as 30 seconds. Simply answer a small set of questions and we will connect you with local painting companies in your area.
How Much Does House Painting Cost in West Virginia?
In West Virginia, you're going to be looking to pay between $2.74 – $4.87 per square foot to paint a house.
800 Sq Ft House – Cost $2,672 – $2,902
1000 Sq Ft House – Cost $3,379 – $3,708
1500 Sq Ft House – Cost $5,004 – $5,287
2000 Sq Ft House – Cost $6,500 – $7,601
2500 Sq Ft House – Cost $7,101 – $8,795
3000 Sq Ft House – Cost $7,349 – $9,857
How Much Does Commercial Painting Cost in West Virginia?
In West Virginia, having your office or commercial building painted will cost somewhere between $2.91 – $5.53 per square foot to paint a house.
1000 Sq Ft Office – Cost $3,799 – $3,949
2000 Sq Ft Office – Cost $7,970 – $8,701
2500 Sq Ft Office – Cost $8,403 – $9,995
3000 Sq Ft Office – Cost $8,389 – $13,704
4000 Sq Ft Office – Cost $9,900 – $15,738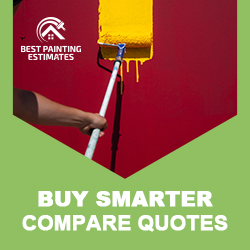 Get Painting Quotes in These West Virginia Cities and More:
Charleston, WV; Huntington, WV; Morgantown, WV; Parkersburg, WV
Find Painters in West Virginia
Below is a list of painting contractors in West Virginia. Reach out to them directly, or request to compare competitive quotes from 2-4 painting companies near you.
C E Adkins & Son Inc.
5069 Guyan River Rd
Huntington, WV 25702
Kirkland Painting
77 Woodburn Ln
Harpers Ferry, WV 25425
B & M Painting
92 E Burr Blvd
Kearneysville, WV 25430
Laine's Painting
Charleston, WV 25314
A New Image Home Improvement
106 Evergreen Pl
Beckley, WV 25801
What Type of Solution Do You Need?
Understanding House Painting Costs in West Virginia
In West Virginia, painting your house can be an exciting venture. It's a way to bring a fresh and vibrant look to your home. But have you ever stopped to consider how much it might cost?
Determining Factors in Painting Costs
Several factors will determine the cost of painting a house in West Virginia. Let's break them down:
Size of the House: Naturally, a larger house will require more paint and labor, thus increasing the cost.
Type of Paint: The choice of paint can also impact the cost. High-quality paints last longer and provide better coverage, but they're also more expensive.
Labor Costs: Labor costs can vary depending on the complexity of the job and the experience level of the painters. In West Virginia, the average hourly rate for a painter is between $25 and $50.
Budgeting for Your Painting Project
To plan a painting project, you need to understand the possible expenses. Here's an example:
Paint: On average, a gallon of good-quality exterior paint costs around $30 to $40. If your house is 2000 square feet, and you need two coats, you're looking at about 10-15 gallons of paint.
Labor: If it takes a team of two-three days to paint your house, that's approximately 48 hours of labor. Using the average hourly rate, labor could cost between $1,200 and $2,400.
Supplies: Don't forget about other supplies like brushes, rollers, and drop cloths. This could add another $100 to $200 to your budget.
This is a simple estimation, but each house and project is unique. It's always best to get a few quotes from professional painters in your area. Remember, the cheapest option isn't always the best. Quality work can save you money in the long run by preventing the need for frequent repaints.
Can you see how the cost of painting a house in West Virginia isn't just about the price tag? It's about making the right choices for your home, your budget, and your peace of mind.
West Virginia Zip Codes Where We Provide Professional Painting Services
25606, 26519, 24910, 25501, 25810, 25002, 26320, 26321, 25003, 25607, 25811, 25005, 24808, 26323, 25812, 25502, 24915, 25007, 25234, 26520, 25008, 24916, 25009, 25503, 24712, 26325, 26704, 26705, 24811, 25608, 26801, 24918, 25011, 25504, 26559, 24813, 24920, 26560, 26707, 25813, 25801, 26030, 24714, 26250, 25015, 26133, 26134, 26656, 26031, 26327, 26298, 25411, 24815, 26032, 26253, 25019, 26136, 25505, 24816, 26137, 25021, 26610, 26521, 25022, 26817, 25024, 25025, 24701, 25028, 25817, 25030, 25031,
26254, 25818, 24817, 24715, 25506, 26802, 25666, 24818, 26330, 26138, 26525, 25611, 24924, 26201, 24716, 25033, 25413, 26710, 26335, 26562, 25035, 26855, 26337, 24925, 26660, 26338, 26208, 26033, 25820, 25036, 26662, 26711, 26823, 26563, 24927, 25039, 26611, 26339, 25507, 25508, 25414, 25312, 25314, 25309, 25302, 25313, 25311, 25304, 25306, 25303, 25320, 25315, 25301, 25305, 25040, 25958, 26034, 25235, 26804, 26301, 25043, 25044, 24822, 25045, 26215, 25047, 25823, 24823, 26257, 25048, 26035, 25049,
25825, 26615, 25826, 25051, 25239, 24719, 26206, 26342, 25827, 26205, 26343, 24931, 26141, 25669, 24826, 25510, 24827, 26259, 26036, 25831, 25832, 25053, 25617, 26260, 26142, 24828, 25054, 25057, 25670, 26714, 26217, 26617, 25671, 25059, 25060, 25062, 25061, 26263, 25063, 25064, 25511, 24934, 26264, 25067, 25512, 25836, 25672, 25837, 26716, 24830, 25070, 26143, 26717, 24831, 26241, 25071, 26267, 26346, 26568, 26203, 25075, 25076, 25241, 26619, 25839, 26554, 26570, 25419, 24834, 26571, 25840, 26202,
26818, 25841, 26621, 26347, 26037, 26348, 24935, 26719, 25514, 25081, 26572, 26623, 24938, 26807, 25082, 24724, 26218, 26146, 25083, 25515, 26349, 25243, 24941, 24836, 26624, 25085, 25244, 25517, 25420, 25843, 25621, 25245, 26268, 25086, 25088, 26038, 25844, 26039, 25090, 25845, 25846, 25848, 25849, 26351, 25520, 25093, 26720, 26354, 26574, 26147, 26534, 25422, 24944, 26722, 24945, 25521, 26361, 26222, 26269, 25523, 25102, 24839, 25103, 26270, 25425, 26362, 25247, 25524, 26366, 26627, 25427, 25853,
26224, 25106, 26271, 25624, 24843, 26369, 24726, 25107, 25108, 24729, 25854, 26808, 24946, 25855, 25951, 25625, 25109, 26372, 25110, 26575, 25705, 25701, 25704, 25703, 25702, 25526, 26273, 24844, 26576, 24845, 26374, 25111, 25112, 25428, 26376, 24846, 24847, 25113, 26377, 26378, 25114, 24848, 24849, 24850, 25857, 25529, 25969, 26275, 24851, 25115, 26228, 25430, 24731, 25248, 25530, 26276, 25674, 26726, 25534, 24853, 25118, 25119, 26537, 25628, 24854, 26731, 25121, 25862, 24733, 25535, 25864, 25252,
25251, 26676, 25676, 25123, 25971, 25537, 25972, 25865, 25253, 25431, 24901, 25124, 24951, 26384, 26629, 26581, 25125, 25601, 25126, 25868, 25259, 25630, 26810, 26385, 26386, 25632, 24857, 25870, 26278, 25871, 25873, 26148, 25130, 26541, 25634, 25132, 25635, 26582, 24954, 25401, 25260, 26542, 25678, 24860, 26812, 24736, 24957, 24861, 25133, 26833, 25875, 26040, 25976, 25977, 26404, 26585, 25134, 26149, 25540, 25878, 26280, 25261, 25432, 25262, 25541, 25879, 26150, 26405, 24862, 26586, 24737, 26282,
25136, 26283, 26836, 26505, 26508, 26501, 26041, 25264, 25139, 26408, 25637, 25880, 26678, 26679, 25185, 26739, 26151, 25882, 26152, 26680, 25140, 26631, 25141, 25142, 24738, 26681, 26743, 26047, 25265, 26056, 26155, 26411, 24867, 26410, 26050, 24866, 25266, 25978, 25143, 25267, 25688, 24869, 24868, 26285, 25901, 24870, 25902, 26845, 25638, 25545, 25148, 26412, 25268, 26543, 25149, 26159, 25152, 24871, 26160, 24872, 26101, 26104, 26287, 25434, 25904, 24873, 25639, 25547, 24962, 26415, 26847, 24963,
26161, 25154, 26416, 26230, 26750, 25156, 26419, 24874, 25906, 25979, 25159, 25550, 25437, 25160, 26684, 25161, 25162, 24878, 25555, 25907, 24740, 25908, 25164, 26055, 26421, 26852, 25981, 26587, 25165, 25690, 25962, 25911, 25557, 25438, 25913, 26164, 24879, 26167, 25168, 25692, 26547, 25270, 24966, 26422, 25915, 26261, 26753, 25169, 26755, 25271, 26814, 26588, 25173, 24747, 26234, 25174, 24880, 26169, 24881, 26757, 24970, 26636, 26424, 26425, 25984, 25916, 25177, 26170, 26426, 25559, 26430, 25985,
25275, 25644, 25876, 25180, 25917, 25560, 24974, 26236, 26884, 25181, 25918, 26761, 25183, 25442, 25443, 26431, 26638, 24882, 26435, 24976, 26175, 25920, 25444, 26291, 26436, 25186, 26437, 26178, 24977, 26209, 25564, 25921, 25187, 25922, 26438, 25276, 26763, 25565, 24884, 25928, 25646, 26815, 25567, 26651, 25446, 25932, 26601, 26690, 24887, 25647, 25193, 25201, 24981, 26237, 26764, 26292, 26440, 24888, 25936, 26691, 25202, 26059, 26443, 26444, 25203, 25204, 25205, 24983, 26866, 26266, 26293, 26060,
26294, 25206, 25696, 25649, 25650, 25938, 26105, 26238, 24984, 26180, 26447, 26448, 25285, 25286, 26590, 24892, 26851, 24894, 26181, 26184, 25570, 26288, 26062, 24801, 26070, 25287, 25571, 26074, 26451, 26456, 26452, 25651, 25208, 26003, 25989, 24986, 25209, 25652, 26296, 25211, 26767, 25653, 24991, 25661, 26187, 25699, 26075, 25213, 25214, 25942, 26591, 24898, 25573, 26865, 25654
Painting Quotes – Service Area