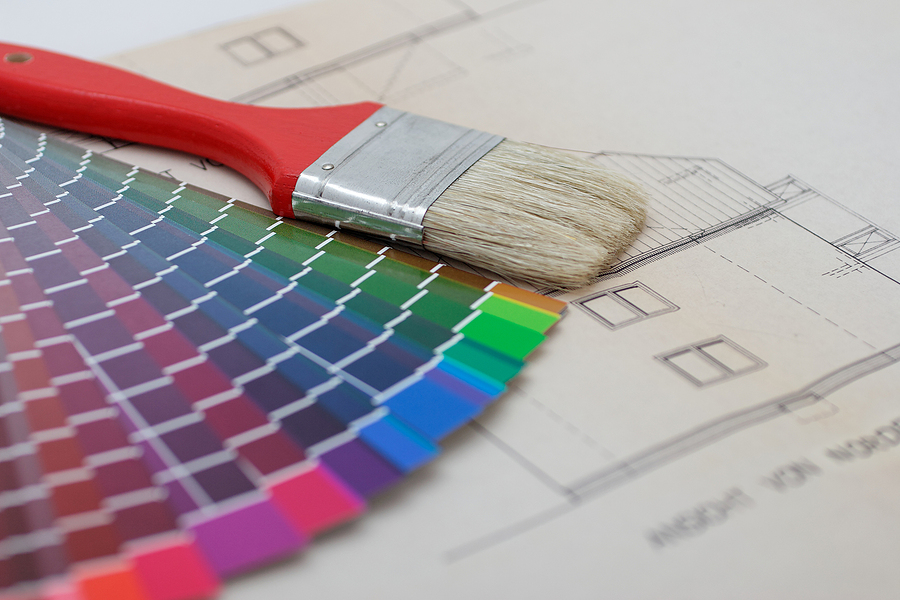 How Much Do Painters Cost in Wichita, KS? | House And Office Painting Calculator
Be it residential or commercial painting, depending on the type of job, people in Wichita, KS will pay between $2.23 – $4.87 per square foot to hire a professional painting company. Alarming, but true, 80% of homeowners who do not compare at least two quotes will overpay.
Use this tool from Best Painting Estimates to find out how much it will cost to have your house or office painted in Wichita Kansas.
TYPES OF PAINTING
Finding a quality painting company in your area takes as little as 30 seconds. Simply answer a small set of questions and we will connect you with local painting companies in your area.
How Much Does House Painting Cost in Wichita, KS?
In Wichita, you're going to be looking to pay between $2.75 – $4.87 per square foot to paint a house.
800 Sq Ft House – Cost $2,672 – $2,900
1000 Sq Ft House – Cost $3,374 – $3,710
1500 Sq Ft House – Cost $5,004 – $5,285
2000 Sq Ft House – Cost $6,500 – $7,607
2500 Sq Ft House – Cost $7,101 – $8,795
3000 Sq Ft House – Cost $7,355 – $9,861
How Much Does Commercial Painting Cost in Wichita?
In Wichita, having your office or commercial building painted will cost somewhere between $2.95 – $5.54 per square foot to paint a house.
1000 Sq Ft Office – Cost $3,800 – $3,952
2000 Sq Ft Office – Cost $7,973 – $8,700
2500 Sq Ft Office – Cost $8,405 – $9,995
3000 Sq Ft Office – Cost $8,392 – $13,705
4000 Sq Ft Office – Cost $9,900 – $15,738
Find Painters in Wichita, KS
Below is a list of painting contractors in Wichita, KS. Reach out to them directly, or request to compare competitive quotes from 2-4 painting companies near you.
HNS Services – Exterior Painting
13714 W Autumn Ridge St
Wichita, KS 67235
Western Home Painting
3333 N Porter Ave
Wichita, KS 67204
CertaPro Painters of Wichita East, KS
3959 N Woodlawn Ct Suite 3
Bel Aire, KS 67220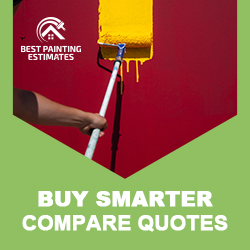 New Home Owners in Wichita, Kansas
The city of Wichita in Kansas is home to an array of museums that are sure not only educate but also entertain with countless different options. The City also has beautiful outdoor activities like Themed gardens and much more.
Understanding House Painting Costs in Wichita, KS
When it comes to house painting in Wichita, KS, there are a myriad of factors to consider. The foremost of which is, of course, the cost. The idea of freshening up your home's exterior or interior might be exciting, but what does it mean for your pocketbook?
Factors Influencing Cost
Material Costs: Depending on the quality and type of paint you choose, costs can vary. High-quality paint, which tends to last longer and look better, will cost more. On the other hand, budget paint might save you some dollars upfront, but may require more frequent touch-ups.
Labor Costs: The size and complexity of your project significantly influence labor costs. A simple one-story house will cost less than a multi-story property or one with intricate architectural details. Remember, skilled labor isn't cheap, but it's worth it for a job well done!
Preparation Work: The condition of your walls can significantly impact the overall cost. If your walls require extensive prep work, such as repairing cracks or sanding, this will increase the costs.
Getting the Best Value for Your Money
Now, how can you ensure you're not overpaying and getting the best value? First, get multiple estimates. Each contractor might offer different prices, so it's beneficial to compare.
Secondly, look at reviews and references. Price isn't everything; you want a quality job that will last. A reputable contractor might charge a bit more, but the quality of work can make it worthwhile in the long run.
Lastly, consider the time of year. In Wichita, KS, some seasons might be busier for painters than others. Scheduling your project during a less busy time might help you negotiate a better price.
In conclusion, while the cost of house painting in Wichita, KS can vary, with a little research and planning, you can ensure you get the best value for your money. After all, isn't it worth it to see your home looking its best?
What Type of Solution Do You Need?
Zip Codes Served: 67212, 67217, 67203, 67207, 67218, 67216, 67213, 67204, 67226, 67205, 67211, 67208, 67206, 67214, 67220, 67209, 67235, 67219, 67230, 67210, 67215, 67228, 67202, 67232, 67223, 67227, 67260
Painting Quotes – Service Area