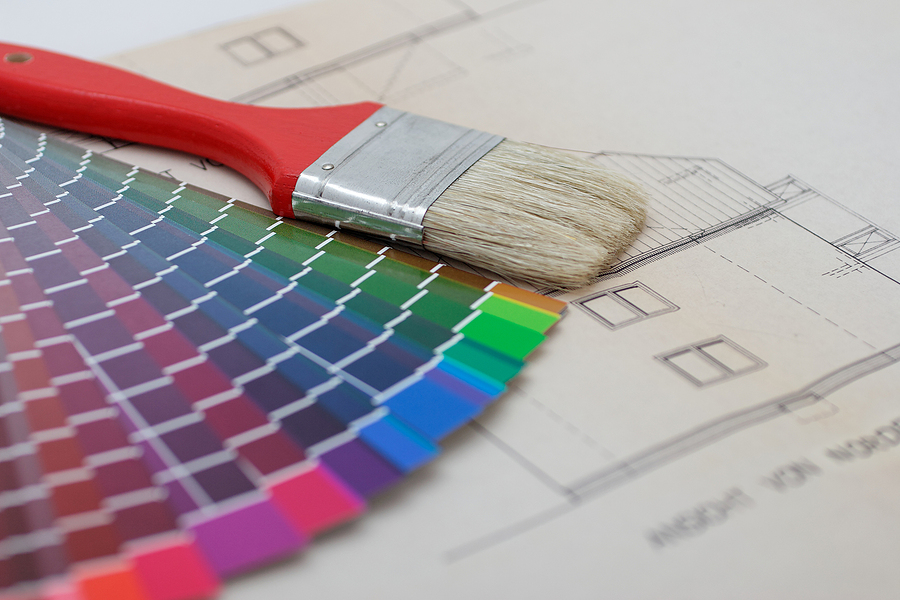 How Much Do Painters Cost in Wyoming? | House And Office Painting Calculator
Be it residential or commercial painting, depending on the type of job, people in Wyoming will pay between $2.25 – $4.87 per square foot to hire a professional painting company. Alarming, but true, 80% of homeowners who do not compare at least two quotes will overpay.
Use this tool from Best Painting Estimates to find out how much it will cost to have your house or office painted in Wyoming.
TYPES OF PAINTING
Finding a quality painting company in your area takes as little as 30 seconds. Simply answer a small set of questions and we will connect you with local painting companies in your area.
How Much Does House Painting Cost in Wyoming?
In Wyoming, you're going to be looking to pay between $2.75 – $4.81 per square foot to paint a house.
800 Sq Ft House – Cost $2,672 – $2,902
1000 Sq Ft House – Cost $3,379 – $3,705
1500 Sq Ft House – Cost $5,002 – $5,287
2000 Sq Ft House – Cost $6,504 – $7,605
2500 Sq Ft House – Cost $7,104 – $8,792
3000 Sq Ft House – Cost $7,349 – $9,857
How Much Does Commercial Painting Cost in Wyoming?
In Wyoming, having your office or commercial building painted will cost somewhere between $2.94 – $5.57 per square foot to paint a house.
1000 Sq Ft Office – Cost $3,799 – $3,949
2000 Sq Ft Office – Cost $7,970 – $8,701
2500 Sq Ft Office – Cost $8,403 – $9,995
3000 Sq Ft Office – Cost $8,385 – $13,707
4000 Sq Ft Office – Cost $9,900 – $15,734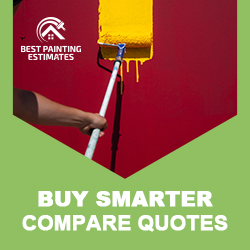 Get Painting Quotes in These Wyoming Cities and More:
Cheyenne, WY; Casper, WY; Laramie, WY; Gillette, WY
Find Painters in Wyoming
Below is a list of painting contractors in Wyoming. Reach out to them directly, or request to compare competitive quotes from 2-4 painting companies near you.
Todd Lee & Sons Painting
523 E C St
Casper, WY 82601
Elkhorn Construction, Inc.
71 Allegiance Cir
Evanston, WY 82930
Vasquez Drywall & Painting
2335 S 8th St
Laramie, WY 82070
Great Western Painting
305 Commerce Dr
Gillette, WY 82718
Murphy Martell Painting
Jackson, WY 83001
What Type of Solution Do You Need?
Understanding House Painting Costs in Wyoming
As someone who has spent years in the home improvement field, I can tell you, house painting costs in Wyoming can vary greatly. But don't worry, I'm here to guide you through this process, based on my hands-on experience.
Factors Influencing Costs
First, let's dig into the main factors that influence the cost.
Size of the House: It goes without saying, the bigger the house, the higher the cost. Larger surfaces require more paint and more labor.
Type of Paint: Higher-quality paints last longer and often look better, but they also come with a heftier price tag.
Complexity of the Job: Are there hard-to-reach areas? Does the old paint need to be removed? These factors can add to the cost.
Saving on Your House Painting Project
Now, you might be wondering, "How can I save on my house painting project?" Here are some suggestions.
Do the Prep Work: Removing old paint, cleaning the surface, and making minor repairs can cut down on labor costs.
Choose Paint Wisely: Some high-quality paints are reasonably priced. It's like finding a diamond in the rough, but they exist!
Get Multiple Quotes: Don't settle on the first quote you get. Shop around and see who offers the best value for your money.
In conclusion, house painting costs in Wyoming can range widely. But with the right approach, you can get a great result without breaking the bank. Remember, it's not just about finding the cheapest contractor. It's about finding the one that offers the best value for your hard-earned money. So, are you ready to start your house painting journey?
Wyoming Zip Codes Where We Provide Professional Painting Services
83110, 82710, 82050, 82620, 83128, 82711, 82510, 82630, 82831, 83111, 82321, 82322, 82832, 82410, 83112, 82712, 82833, 83113, 82922, 82051, 82923, 82834, 82052, 82411, 82053, 82412, 82054, 82601, 82604, 82609, 82055, 82001, 82009, 82007, 82210, 82835, 82414, 83114, 82925, 82420, 82512, 83115, 82836, 82421, 82714, 83116, 82323, 82633, 82513, 82635, 82324, 82422, 82325, 83118, 82930, 82636, 83119, 82932, 82005, 82933, 82212, 82514, 82715, 82423, 83120, 83121, 82058, 82718, 82716, 82213, 82637, 82934,
82059, 82935, 82426, 83122, 82214, 82327, 82215, 82217, 82638, 82060, 82061, 82515, 82720, 82428, 83001, 82219, 82063, 82639, 83011, 83101, 82516, 82430, 83123, 82221, 82222, 82520, 82070, 82072, 82073, 82837, 82640, 82223, 82929, 82936, 82224, 82431, 82225, 82937, 82642, 82432, 82227, 82938, 82329, 82433, 82081, 82643, 82644, 82721, 83012, 83013, 82939, 82646, 82701, 83124, 82723, 82434, 82838, 82523, 82082, 82941, 82942, 82648, 82435, 82440, 82839, 82301, 82725, 82943, 82501, 82944, 82083, 82901,
82727, 82331, 82332, 82229, 82441, 82801, 82649, 82334, 83126, 82842, 82729, 82945, 82442, 83025, 83127, 82443, 82084, 82240, 82730, 82242, 82243, 82335, 82336, 82450, 82731, 82201, 83014, 82844, 82401, 82732, 82845, 82190, 82244
Painting Quotes – Service Area