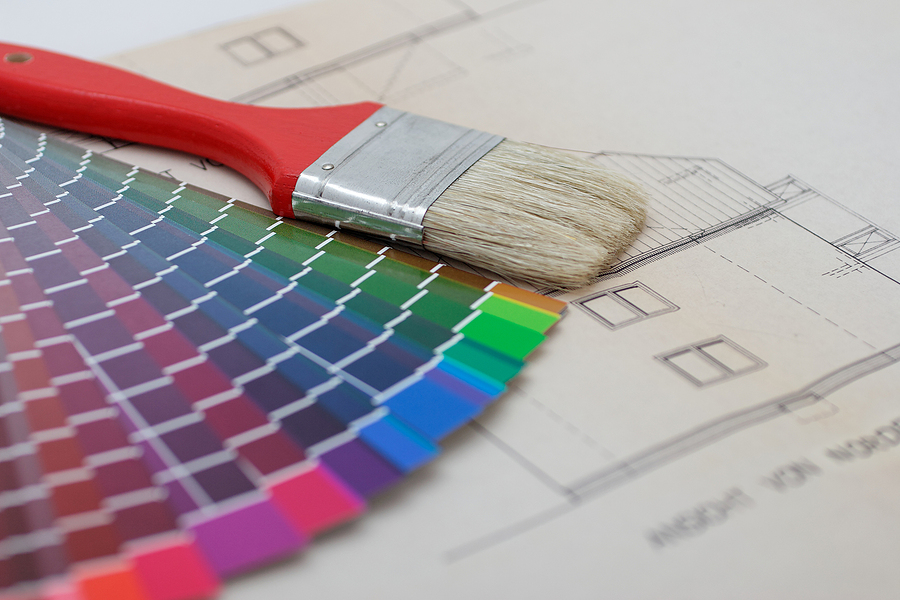 How Much Do Painters Cost in Arkansas? | House And Office Painting Calculator
Be it residential or commercial painting, depending on the type of job, people in Arkansas will pay between $2.23 – $4.81 per square foot to hire a professional painting company. Alarming, but true, 80% of homeowners who do not compare at least two quotes will overpay.
Use this tool from Best Painting Estimates to find out how much it will cost to have your house or office painted in Arkansas.
TYPES OF PAINTING
Finding a quality painting company in your area takes as little as 30 seconds. Simply answer a small set of questions and we will connect you with local painting companies in your area.
How Much Does House Painting Cost in Arkansas?
In Arkansas, you're going to be looking to pay between $2.74 – $4.85 per square foot to paint a house.
800 Sq Ft House – Cost $2,672 – $2,901
1000 Sq Ft House – Cost $3,378 – $3,714
1500 Sq Ft House – Cost $5,002 – $5,287
2000 Sq Ft House – Cost $6,501 – $7,601
2500 Sq Ft House – Cost $7,104 – $8,792
3000 Sq Ft House – Cost $7,349 – $9,855
How Much Does Commercial Painting Cost in Arkansas?
In Arkansas, having your office or commercial building painted will cost somewhere between $2.92 – $5.57 per square foot to paint a house.
1000 Sq Ft Office – Cost $3,799 – $3,952
2000 Sq Ft Office – Cost $7,975 – $8,701
2500 Sq Ft Office – Cost $8,405 – $9,992
3000 Sq Ft Office – Cost $8,388 – $13,705
4000 Sq Ft Office – Cost $9,900 – $15,734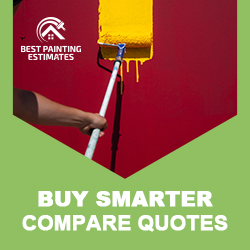 Get Painting Quotes in These Arkansas Cities and More:
Little Rock, AR; Fort Smith, AR; Fayetteville, AR; Springdale, AR
Find Painters in Arkansas
Below is a list of painting contractors in Arkansas. Reach out to them directly, or request to compare competitive quotes from 2-4 painting companies near you.
CertaPro Painters of Central Arkansas
13501 Kanis Rd
Little Rock, AR 72211
Chenal Painting
10201 W Markham St Suite 307B
Little Rock, AR 72205
Imperial Painting and Construction
2400 Crestwood Rd #100
North Little Rock, AR 72116
What Type of Solution Do You Need?
House Painting Costs in Arkansas
As a contractor in the home improvement niche, I understand the importance of budgeting and planning when it comes to house painting. Whether you're looking to refresh the exterior or update the interior walls, it's essential to consider the costs involved. In this article, I will provide you with helpful suggestions and reasons for my recommendations on house painting costs in Arkansas.
Factors Influencing House Painting Costs
Several factors come into play when determining the cost of a house painting project. By understanding these factors, you can make informed decisions and avoid any surprises along the way.
Size of the Property: The size of your home is one of the primary factors that affect the cost of painting. Larger properties require more paint, time, and labor, resulting in higher costs compared to smaller homes.
Surface Preparation: Proper surface preparation is crucial for a long-lasting and high-quality paint job. The condition of the walls, including any repairs or priming needed, can impact the overall cost. Extensive preparation work may require additional materials and labor, adding to the expenses.
Paint Quality: The quality of paint you choose will influence both the aesthetic appeal and the durability of the finish. High-quality paints may have a higher upfront cost, but they often require fewer coats and provide better coverage, saving you money in the long run.
Number of Coats: The number of coats required depends on various factors, including the color change, the condition of the existing paint, and the desired final look. Applying additional coats can increase the overall cost of the project.
Average Cost Range for House Painting
While it's difficult to provide an exact cost without assessing your specific needs, I can give you a general idea of the average cost range for house painting in Arkansas.
For exterior painting, you can expect the cost to fall within the range of $2,600 to $10,000 for an average-sized home. Factors such as the number of stories, the complexity of the design, and the condition of the exterior surfaces can influence the final cost.
When it comes to interior painting, the average cost range for a standard-sized room typically varies between $500 and $1,500. Factors that may affect the cost include the height of the walls, the number of doors and windows, and the need for additional services like trim painting.
Additional Considerations
While cost is an important factor, it's crucial to remember that quality should not be compromised. Hiring a professional painting contractor can ensure a high standard of workmanship and save you time and effort in the long run. Professionals have the expertise and equipment to deliver a flawless finish, and they often provide warranties or guarantees for their work.
Additionally, keep in mind that prices may vary among different painting contractors. It's advisable to request multiple quotes and compare them based on the services offered, reputation, and customer reviews.
In conclusion, understanding the factors that influence house painting costs in Arkansas is essential for effective planning. Consider the size of the property, surface preparation needs, paint quality, and the number of coats required. Remember that the average cost range for exterior painting is between $2,600 and $10,000, while interior painting ranges from $500 to $1,500 for a standard-sized room. By taking these factors into account and hiring a professional painting contractor, you can achieve a beautiful and cost-effective paint job for your home.
Professional Painting Services in Little Rock
Arkansas Zip Codes Where We Provide Professional Painting Services
Little Rock
72209, 72204, 72206, 72223, 72211, 72205, 72210, 72212, 72227, 72207, 72202, 72201
More Arkansas Zip Codes we serve:
72001, 72002, 72410, 71820, 72921, 72003, 72611, 72004, 72821, 72005, 71921, 71922, 71923, 71999, 71998, 71630, 72513, 71822, 72823, 72311, 72006, 72007, 72010, 71631, 72923, 72501, 72011, 72411, 71720, 72013, 72012, 72412, 72014, 72715, 72714, 72824, 71823, 72015, 72712, 72616, 72515, 72617, 72016, 72413, 72017, 71929, 72414, 72415, 71825, 72826, 71722, 72827, 72315, 72926, 71933, 72416, 72927, 72020, 71826, 72928, 72320, 72828, 72021, 72517, 72417, 72022, 71827, 72619, 72321, 72023, 71935, 72322,
72519, 71724, 71701, 71711, 72520, 72717, 72419, 72024, 71725, 72025, 72421, 72026, 72521, 72718, 72930, 72932, 72027, 72719, 72933, 72522, 72529, 72324, 72934, 71726, 72029, 72325, 72623, 72830, 72030, 72031, 72832, 72326, 72721, 72624, 72523, 72034, 72032, 72035, 72524, 72422, 72626, 72036, 71937, 72037, 72327, 72038, 71635, 72328, 72526, 72039, 72833, 72834, 72424, 71832, 72041, 72042, 72722, 72628, 72425, 72835, 71940, 72426, 72629, 71638, 72040, 72527, 72630, 71833, 71834, 72528, 71941, 72837,
72530, 72329, 71639, 72935, 72330, 72331, 72044, 72332, 72427, 71730, 72045, 72333, 72531, 72727, 71740, 71835, 72046, 72047, 72048, 72428, 71640, 72632, 72631, 72729, 72532, 72633, 72088, 72730, 72701, 72703, 72704, 72533, 72429, 72634, 72534, 71742, 71836, 72335, 72903, 72904, 72901, 72908, 72916, 71837, 71642, 72051, 72536, 72338, 71838, 72537, 72732, 71839, 72635, 72734, 72538, 72636, 72055, 71841, 72339, 72539, 71943, 72340, 71643, 71644, 71944, 72057, 72838, 72736, 72638, 72058, 72430, 72936,
72059, 72060, 72431, 72540, 71743, 72061, 72937, 72839, 71646, 71744, 72542, 71745, 72639, 72432, 72601, 72938, 72840, 72841, 72640, 71945, 72063, 72842, 72341, 72064, 72543, 72843, 72342, 72544, 72065, 71647, 72346, 72347, 72067, 72068, 72738, 72739, 72069, 71801, 71842, 72512, 71913, 71901, 71909, 72070, 72433, 72348, 72072, 72073, 72074, 72940, 72740, 71747, 72546, 72434, 72076, 72641, 72079, 71651, 72080, 71949, 72350, 72401, 72404, 72081, 71749, 72351, 72082, 72083, 71652, 72742, 71950, 72435,
72845, 72436, 72437, 71653, 72642, 72846, 72353, 71952, 72941, 72438, 72644, 72084, 72354, 72645, 72085, 71845, 72355, 72744, 72099, 71846, 72550, 72847, 72086, 72087, 71751, 72745, 72358, 72440, 72103, 72359, 72943, 72553, 71753, 72104, 72554, 72442, 72944, 72648, 72555, 72360, 72364, 72365, 72443, 72650, 72366, 72113, 72106, 72444, 72747, 71847, 72101, 72441, 71654, 71666, 71752, 72102, 72556, 72367, 71953, 72107, 72945, 72651, 71851, 72445, 72447, 72108, 71655, 71658, 72368, 72110, 72749, 71659,
71758, 71957, 72655, 72561, 72111, 72653, 71956, 72560, 72946, 72947, 71958, 71852, 72948, 72851, 71660, 72562, 71959, 72112, 72658, 71960, 71759, 72116, 72118, 72117, 72114, 72119, 72449, 72660, 72661, 72852, 71961, 71853, 72564, 71962, 72853, 72662, 72663, 72370, 72565, 71855, 72949, 72854, 72372, 72121, 72450, 72855, 71661, 72373, 72950, 72122, 72666, 72123, 72751, 72453, 71964, 72668, 72856, 71965, 72125, 72126, 72752, 71662, 72454, 72669, 71603, 71601, 72566, 72857, 72567, 72568, 72127, 72455,
72456, 72670, 72374, 72457, 71663, 72858, 72569, 72458, 72128, 72753, 72129, 71857, 72130, 72376, 72672, 72131, 72951, 72459, 72460, 72461, 72132, 72462, 71665, 72377, 72134, 72756, 72758, 72135, 72136, 72137, 72571, 71858, 72860, 71968, 72952, 72139, 72802, 72801, 72572, 72573, 72140, 72464, 72675, 72576, 71859, 72141, 72142, 72863, 72143, 72149, 72150, 72152, 72120, 72153, 72577, 72761, 71969, 71762, 72466, 72379, 72156, 71763, 72764, 72762, 72157, 72760, 71860, 71667, 72467, 71764, 71970, 72469,
71765, 72578, 72160, 72865, 72470, 72579, 72768, 72769, 72677, 72471, 71861, 71854, 72165, 71766, 72166, 71670, 72679, 72680, 72167, 72472, 72168, 72473, 72581, 72169, 72383, 72384, 72386, 72170, 71971, 72955, 72682, 72956, 71972, 72683, 72173, 72583, 72584, 72389, 72175, 71770, 72958, 72476, 72176, 72478, 71671, 71862, 71674, 72479, 72773, 72774, 72390, 72301, 72685, 72392, 71772, 71602, 71973, 72585, 72394, 72179, 72482, 71675, 71676, 72395, 71865, 71677, 72959, 71866, 72587, 72776, 72686, 72181,
72396, 72687
Painting Quotes – Service Area