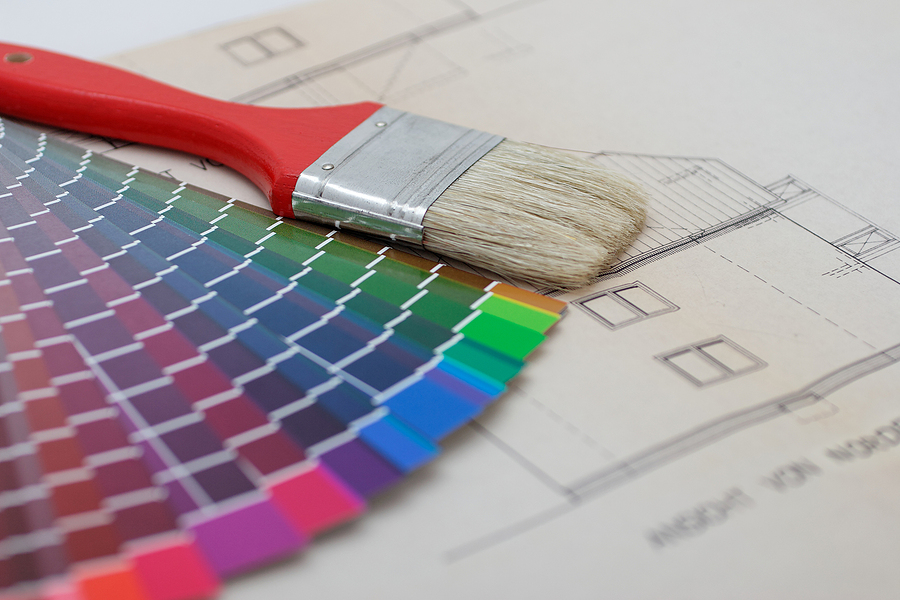 How Much Do Painters Cost in Colorado? | House And Office Painting Calculator
Be it residential or commercial painting, depending on the type of job, people in Colorado will pay between $2.25 – $4.87 per square foot to hire a professional painting company. Alarming, but true, 80% of homeowners who do not compare at least two quotes will overpay.
Use this tool from Best Painting Estimates to find out how much it will cost to have your house or office painted in Colorado.
TYPES OF PAINTING
Finding a quality painting company in your area takes as little as 30 seconds. Simply answer a small set of questions and we will connect you with local painting companies in your area.
How Much Does House Painting Cost in Colorado?
In Colorado, you're going to be looking to pay between $2.74 – $4.88 per square foot to paint a house.
800 Sq Ft House – Cost $2,672 – $2,905
1000 Sq Ft House – Cost $3,379 – $3,709
1500 Sq Ft House – Cost $5,004 – $5,287
2000 Sq Ft House – Cost $6,500 – $7,605
2500 Sq Ft House – Cost $7,101 – $8,797
3000 Sq Ft House – Cost $7,348 – $9,857
How Much Does Commercial Painting Cost in Colorado?
In Colorado, having your office or commercial building painted will cost somewhere between $2.94 – $5.52 per square foot to paint a house.
1000 Sq Ft Office – Cost $3,799 – $3,953
2000 Sq Ft Office – Cost $7,974 – $8,701
2500 Sq Ft Office – Cost $8,405 – $9,998
3000 Sq Ft Office – Cost $8,389 – $13,705
4000 Sq Ft Office – Cost $9,904 – $15,738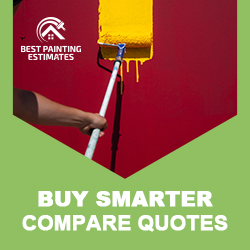 Get Painting Quotes in These Colorado Cities and More:
Thornton, CO; Denver, CO; Aurora, CO; Colorado Springs, CO; Fort Collins, CO
Find Painters in Colorado
Below is a list of painting contractors in Colorado. Reach out to them directly, or request to compare competitive quotes from 2-4 painting companies near you.
Vivax Pros
1050 Yuma St
Denver, CO 80204
CertaPro Painters of Fort Collins
161 E Saturn Dr #5A
Fort Collins, CO 80525
Majestic Painting Company, Inc.
2910 S Havana St
Aurora, CO 80014
LoCOl Paint
4014 Goldenrod Dr
Colorado Springs, CO 80918
Golden Touch Painting
8909 Pearl St #1911
Thornton, CO 80229
What Type of Solution Do You Need?
Understanding House Painting Costs in Colorado
As a seasoned contractor in the home improvement field, I've had the privilege of helping countless homeowners transform their spaces. Let's delve into the topic of house painting costs in Colorado, which can greatly vary depending on several factors.
The Importance of Size and Scope
Firstly, the size and scope of the project significantly impact the cost. Painting a small bathroom will obviously be less expensive than repainting an entire house. If you're looking at an average-sized home, the cost for exterior painting can range from $3,500 to $7,500. For interior painting, you might be looking at anywhere from $2,500 to $5,000. Why such a big range? Well, it all comes down to details.
Think of it like this: imagine you're making a sandwich. A simple ham and cheese is quick and easy, right? But start adding lettuce, tomatoes, onions, and fancy artisan bread – suddenly, it's a whole different ballgame. Similarly, painting jobs can range from a basic one-coat refresh to a complex multi-layer masterpiece.
Quality of Paint and Material Costs
Another factor that can heavily affect the cost is the quality of the paint and materials used. High-quality paint might seem more expensive initially, but it tends to last longer and often requires fewer coats, saving you money in the long run. It's like investing in a pair of good-quality shoes that won't wear out quickly, as opposed to constantly replacing cheap ones.
Also, don't forget the cost of additional materials like brushes, rollers, drop cloths, and painter's tape. These might seem like minor details, but they can add up, especially on larger jobs.
Remember, every house painting project is unique, just like each home and homeowner. It's always a good idea to get a few estimates before making a decision. And don't just consider the cost, think about the value you're getting, too. After all, a fresh coat of paint can breathe new life into your home, and that's priceless, isn't it?
Professional Painting Services in Denver, Professional Painting Services in Aurora, Professional Painting Services in Thornton, Professional Painting Services in Colorado Springs, Professional Painting Services in Fort Collins
Colorado Zip Codes Where We Provide Professional Painting Services
Denver
80219, 80229, 80233, 80239, 80221, 80210, 80231, 80220, 80211, 80205, 80227, 80260, 80228, 80204, 80241, 80226, 80249, 80234, 80214, 80207, 80209, 80206, 80222, 80232, 80237, 80238, 80203, 80223, 80212, 80215, 80218, 80236, 80224, 80202, 80216, 80246, 80230, 80235, 80264, 80290, 80293, 80294
Aurora
80013, 80015, 80016, 80012, 80011, 80010, 80014, 80017, 80018, 80019, 80045
Thornton
80023, 80221, 80229, 80233, 80241, 80260, 80601, 80602, 80603, 80640
Colorado Springs
80918, 80916, 80920, 80909, 80906, 80911, 80910, 80917, 80922, 80907, 80919, 80921, 80915, 80904, 80908, 80903, 80905, 80925, 80913, 80930, 80926, 80928, 80914, 80929
Fort Collins
80525, 80526, 80521, 80524, 80528
More Colorado Zip Codes we serve:
80101, 81020, 80720, 81101, 80510, 80420, 81210, 80721, 80801, 81120, 80802, 81121, 81021, 80804, 80004, 80003, 80005, 80002, 80007, 81611, 81612, 80722, 80610, 81410, 81620, 81022, 80421, 81621, 81122, 81411, 80512, 80102, 80513, 80805, 81023, 80422, 81123, 81024, 80423, 81025, 80302, 80304, 80301, 80303, 80305, 80310, 81027, 80424, 80611, 80601, 80602, 80603, 80020, 80021, 80723, 81211, 80425, 80807, 80426, 80103, 81320, 80808, 81029, 81212, 81124, 81623, 80612, 80809, 80104, 81413, 81125, 80427,
81126, 81030, 80810, 81128, 81220, 80428, 81520, 81221, 81222, 81624, 81019, 80022, 80432, 81129, 80433, 80812, 81321, 81223, 80434, 81625, 81415, 81130, 81224, 81225, 81131, 80813, 80726, 81033, 80514, 81630, 80105, 81132, 81416, 80435, 81610, 81633, 80814, 81323, 81324, 80515, 80436, 80024, 81301, 81303, 81036, 81631, 80615, 81418, 80727, 81632, 81325, 80106, 80025, 80107, 80438, 80112, 80111, 80110, 80516, 80517, 80511, 80620, 80439, 80440, 80520, 80815, 80728, 81226, 80816, 81133, 80621, 81038,
80701, 80817, 81039, 80116, 80442, 80530, 80443, 81521, 80622, 81040, 81522, 80818, 80444, 80623, 80624, 81523, 80532, 81601, 80401, 80403, 80419, 81041, 80446, 81504, 81501, 81503, 81506, 81505, 80447, 80448, 80634, 80631, 80819, 80729, 80820, 81230, 81231, 81637, 81638, 81043, 80449, 81044, 81045, 80731, 81639, 80640, 81326, 80733, 81232, 81047, 80734, 81136, 80451, 81419, 81233, 80642, 80821, 80452, 80735, 80453, 81137, 80736, 80454, 80455, 81138, 80456, 80822, 80534, 80737, 80823, 80643, 80644,
81049, 80117, 80824, 80825, 80457, 80459, 81140, 81050, 80645, 81055, 80026, 81235, 80827, 81052, 80535, 80118, 81054, 80461, 81327, 80828, 80740, 80123, 80127, 80126, 80128, 80122, 80120, 80129, 80130, 80124, 80121, 80125, 80536, 80705, 81524, 80504, 80501, 80503, 80027, 80131, 80538, 80537, 80540, 81525, 81141, 81328, 80829, 81058, 80830, 81640, 81057, 80463, 80542, 81641, 81642, 80741, 81643, 81330, 80543, 81645, 81059, 81143, 81646, 81227, 81144, 81401, 80132, 80465, 81146, 81236, 81422, 80466,
81647, 80742, 80544, 81423, 81424, 80648, 80467, 81237, 81425, 81062, 81426, 80649, 81063, 80743, 81427, 80744, 80745, 81147, 81526, 80133, 80746, 81428, 81635, 81429, 80134, 80138, 81239, 80468, 80747, 81240, 80831, 80469, 80650, 80470, 80471, 81241, 81430, 80651, 81331, 81242, 81243, 81064, 81005, 81007, 81001, 81004, 81003, 81006, 81008, 80832, 80473, 81648, 81649, 80545, 81431, 81332, 81432, 81650, 81244, 81067, 80652, 81148, 80833, 81069, 81149, 81201, 81152, 81151, 81248, 80135, 80749, 80834,
80546, 80475, 81071, 81652, 80476, 80498, 80497, 81433, 80835, 81653, 81654, 81615, 80750, 81434, 81154, 81073, 80487, 80488, 80477, 80751, 80754, 80136, 80836, 81076, 81077, 80478, 81435, 80547, 80479, 81334, 81081, 81082, 81251, 81084, 80840, 81657, 80755, 80860, 81087, 81155, 80861, 80480, 81089, 81090, 80481, 80137, 80653, 80549, 81252, 80031, 80030, 81091, 81253, 80033, 81527, 80654, 80862, 81092, 80550, 80482, 81655, 80863, 80757, 81656, 80758, 80483, 81335, 80864, 80759
Painting Quotes – Service Area