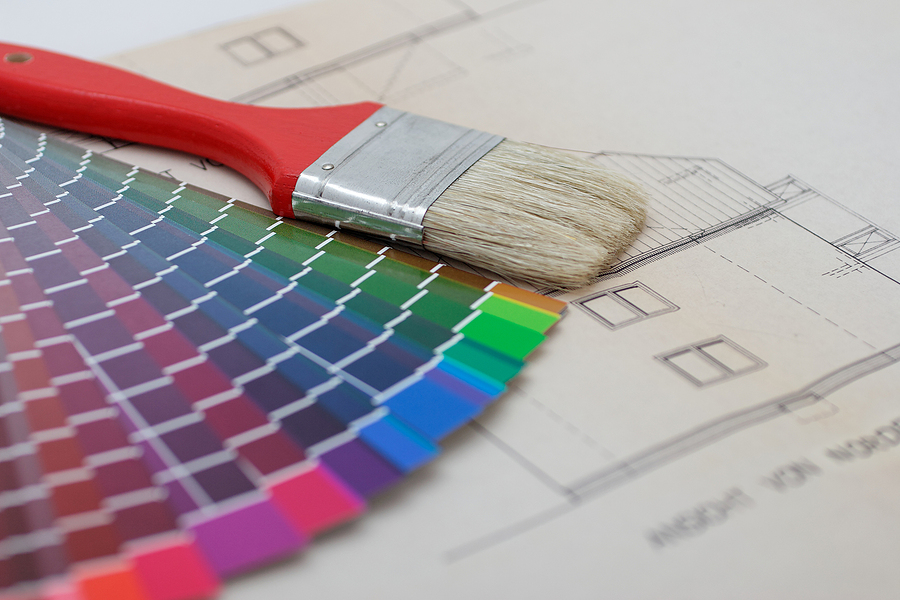 How Much Do Painters Cost in Hawaii? | House And Office Painting Calculator
Be it residential or commercial painting, depending on the type of job, people in Hawaii will pay between $2.23 – $4.85 per square foot to hire a professional painting company. Alarming, but true, 80% of homeowners who do not compare at least two quotes will overpay.
Use this tool from Best Painting Estimates to find out how much it will cost to have your house or office painted in Hawaii.
TYPES OF PAINTING
Finding a quality painting company in your area takes as little as 30 seconds. Simply answer a small set of questions and we will connect you with local painting companies in your area.
How Much Does House Painting Cost in Hawaii?
In Hawaii, you're going to be looking to pay between $2.77 – $4.85 per square foot to paint a house.
800 Sq Ft House – Cost $2,672 – $2,901
1000 Sq Ft House – Cost $3,377 – $3,709
1500 Sq Ft House – Cost $5,002 – $5,288
2000 Sq Ft House – Cost $6,504 – $7,601
2500 Sq Ft House – Cost $7,101 – $8,795
3000 Sq Ft House – Cost $7,349 – $9,859
How Much Does Commercial Painting Cost in Hawaii?
In Hawaii, having your office or commercial building painted will cost somewhere between $2.94 – $5.53 per square foot to paint a house.
1000 Sq Ft Office – Cost $3,799 – $3,953
2000 Sq Ft Office – Cost $7,972 – $8,701
2500 Sq Ft Office – Cost $8,408 – $9,995
3000 Sq Ft Office – Cost $8,389 – $13,708
4000 Sq Ft Office – Cost $9,901 – $15,737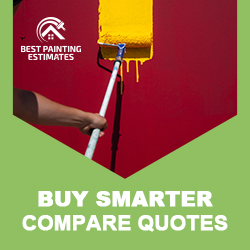 Get Painting Quotes in These Hawaii Cities and More:
Honolulu, HI; East Honolulu, HI; Hilo, HI; Pearl City, HI
Find Painters in Hawaii
Below is a list of painting contractors in Hawaii. Reach out to them directly, or request to compare competitive quotes from 2-4 painting companies near you.
Raymond's Painting Co Inc
904 Hikina Ln
Honolulu, HI 96817
Oahu Pro Painters
99-048 Koaha Way Suite 3
Aiea, HI 96701
Primo Custom Painting LLC
7018 Hawaii Kai Dr #308
Honolulu, HI 96825
What Type of Solution Do You Need?
A Look at House Painting Costs in Hawaii
If you've ever experienced the joy of a freshly painted home, you'll know there's nothing quite like it. However, painting a house in Hawaii isn't as simple as picking up a brush and bucket of paint. There are several considerations, including the cost, which might leave you asking, "How much will it cost to paint my house in Hawaii?"
Breaking Down the Costs
In Hawaii, house painting costs can vary greatly, largely depending on factors like the size of your house, the type of paint you choose, and the complexity of the job. On average, you can expect to pay anywhere from $2,600 to $7,500 for a full exterior paint job.
Size of your house: This one's simple – the bigger your house, the more paint it will require, and the more it will cost. A smaller, single-story home might only cost around $2,600, while a large, multi-story house could easily reach $10,000 or more.
Type of paint: Not all paints are created equal. High-quality paints will last longer and look better, but they will also cost more. You might be tempted to save money by choosing cheaper paint but remember – in the long run, you'll likely end up paying more as you'll need to repaint more often.
Complexity of the job: If your house has a lot of unique architectural features or requires extensive prep work, the cost of painting could go up.
Why Painting Your House is a Worthwhile Investment
You might be thinking, "That's a lot of money to spend on paint!" But consider this: painting your house isn't just about keeping up appearances. It's also about protecting one of your biggest investments – your home.
In Hawaii's tropical climate, your home is constantly exposed to elements like sun, rain, and salt air, which can lead to damage over time. A fresh coat of paint can protect your home from these elements, extending its lifespan and saving you money in the long run.
So, while painting your house in Hawaii might seem like a big expense, remember that it's an investment in your home's future. And with the right planning and budgeting, it's an expense that can certainly be managed.
Professional Painting Services in Honolulu
Hawaii Zip Codes Where We Provide Professional Painting Services
More Hawaii Zip Codes we serve:
96706, 96818, 96817, 96819, 96789, 96744, 96734, 96792, 96816, 96720, 96707, 96786, 96701, 96740, 96782, 96793, 96826, 96732, 96825, 96753, 96815, 96813, 96761, 96814, 96746, 96821, 96766, 96768, 96749, 96778, 96743, 96708, 96795, 96790, 96771, 96704, 96791, 96712, 96738, 96762, 96741, 96756, 96727, 96717, 96737, 96748, 96752, 96750, 96785, 96754, 96755, 96725, 96731, 96716, 96760, 96705, 96763, 96857, 96779, 96772, 96860, 96703, 96777, 96796, 96719, 96783,
96730, 96776, 96781, 96713, 96729, 96714, 96747, 96780, 96853, 96770, 96764, 96757, 96726, 96728, 96759, 96765, 96769, 96710, 96774, 96859, 96742, 96751, 96773, 96863, 96850
Painting Quotes – Service Area