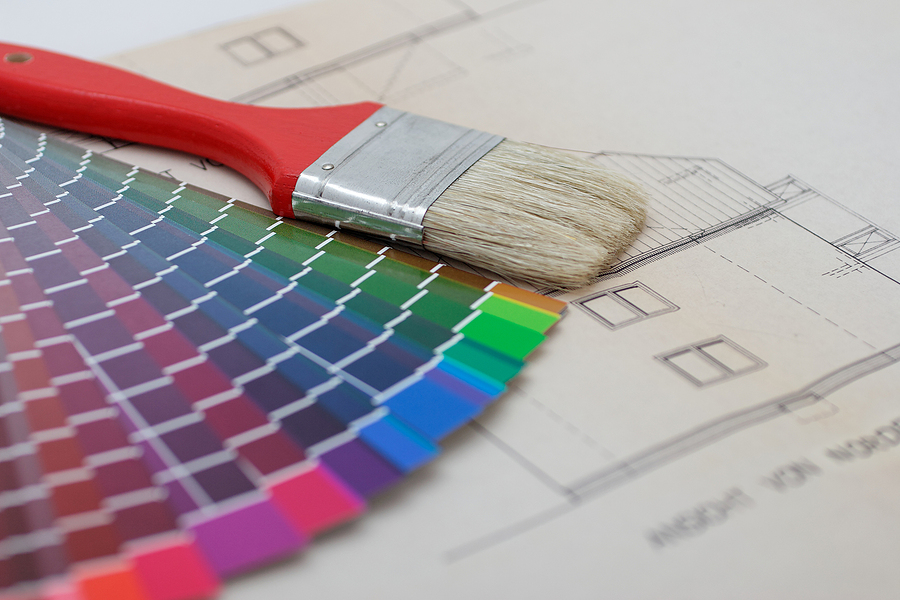 How Much Do Painters Cost in Idaho? | House And Office Painting Calculator
Be it residential or commercial painting, depending on the type of job, people in Idaho will pay between $2.20– $4.85 per square foot to hire a professional painting company. Alarming, but true, 80% of homeowners who do not compare at least two quotes will overpay.
Use this tool from Best Painting Estimates to find out how much it will cost to have your house or office painted in Idaho.
TYPES OF PAINTING
Finding a quality painting company in your area takes as little as 30 seconds. Simply answer a small set of questions and we will connect you with local painting companies in your area.
How Much Does House Painting Cost in Idaho?
In Idaho, you're going to be looking to pay between $2.74 – $4.83 per square foot to paint a house.
800 Sq Ft House – Cost $2,672 – $2,902
1000 Sq Ft House – Cost $3,378 – $3,709
1500 Sq Ft House – Cost $5,002 – $5,285
2000 Sq Ft House – Cost $6,500 – $7,600
2500 Sq Ft House – Cost $7,104 – $8,792
3000 Sq Ft House – Cost $7,347 – $9,855
How Much Does Commercial Painting Cost in Idaho?
In Idaho, having your office or commercial building painted will cost somewhere between $2.91 – $5.58 per square foot to paint a house.
1000 Sq Ft Office – Cost $3,799 – $3,952
2000 Sq Ft Office – Cost $7,974 – $8,701
2500 Sq Ft Office – Cost $8,405 – $9,998
3000 Sq Ft Office – Cost $8,389 – $13,704
4000 Sq Ft Office – Cost $9,902 – $15,734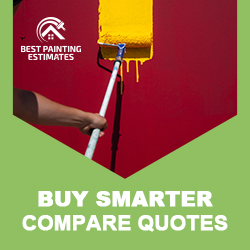 Get Painting Quotes in These Idaho Cities and More:
Boise, ID; Meridian, ID; Nampa, ID; Idaho Falls, ID
Find Painters in Idaho
Below is a list of painting contractors in Idaho. Reach out to them directly, or request to compare competitive quotes from 2-4 painting companies near you.
Spray 'n Coat Painting & Garage Floors
11880 W President Dr ste d
Boise, ID 83713
Roe Painting of Boise
703 E 44th St #8
Garden City, ID 83714
CertaPro Painters of Boise, ID
11513 Fairview Ave #103
Boise, ID 83713
What Type of Solution Do You Need?
Understanding House Painting Costs in Idaho
If you're thinking about refreshing the aesthetic appeal of your home, there's nothing like a fresh coat of paint. However, understanding the costs involved can be a bit daunting. Let's break it down.
Factors Influencing the Cost
House painting costs in Idaho can vary greatly, largely depending on several factors:
Size of the House: The bigger the house, the more paint you'll need, and the more labor it involves. Thus, a larger home will cost more to paint than a smaller one.
Type of Paint: High-quality paints last longer and look better but they do cost more. It's important to balance quality with your budget.
Condition of the Walls: If your walls need significant prep work, such as patching holes or sanding rough areas, this will add to the overall cost.
Why You Should Consider Professional Painters
Now, you might be thinking, "Why not just do it myself?" And you could! But, consider this: Professional painters come equipped with experience, speed, and precision. Plus, they're well-versed in safety protocols, minimizing the risks associated with tall ladders or potentially harmful fumes.
Moreover, professionals know how to prep the walls properly, ensuring the paint job lasts longer. They're also adept at achieving a smooth finish – no one likes seeing paint drips or brush marks on their walls!
In Idaho, the average cost for a professional paint job ranges from $1,800 to $7,600 for an entire exterior of a house. Meanwhile, interior painting projects can range from $1,200 to $5,000, depending on the size of the house and the complexity of the project.
In conclusion, while painting your house may seem like a significant investment, the transformative effect it has on your home is often well worth the cost. Plus, in the long run, a professional job can save you both time and money.
Professional Painting Services in Boise
Idaho Zip Codes Where We Provide Professional Painting Services
Boise
83709, 83704, 83706, 83713, 83705, 83702, 83716, 83703, 83712
More Idaho Zip Codes we serve:
83210, 83520, 83311, 83312, 83211, 83212, 83213, 83214, 83420, 83801, 83601, 83215, 83802, 83217, 83602, 83218, 83803, 83313, 83220, 83221, 83804, 83314, 83223, 83805, 83806, 83604, 83316, 83318, 83808, 83605, 83607, 83610, 83320, 83809, 83462, 83611, 83321, 83810, 83226, 83421, 83811, 83812, 83227, 83228, 83813, 83815, 83814, 83821, 83322, 83522, 83612, 83523, 83524, 83232, 83823, 83323, 83824, 83324, 83233, 83615, 83825, 83234, 83422, 83423, 83616, 83826, 83325, 83525, 83827, 83235, 83617, 83327,
83424, 83526, 83830, 83328, 83236, 83287, 83203, 83237, 83619, 83714, 83622, 83832, 83238, 83239, 83463, 83623, 83330, 83241, 83624, 83530, 83533, 83626, 83332, 83333, 83425, 83627, 83334, 83833, 83834, 83835, 83335, 83336, 83337, 83243, 83628, 83836, 83629, 83244, 83631, 83401, 83402, 83404, 83406, 83632, 83245, 83427, 83428, 83429, 83338, 83535, 83536, 83837, 83537, 83340, 83341, 83633, 83839, 83539, 83840, 83634, 83841, 83540, 83246, 83464, 83465, 83541, 83636, 83501, 83431, 83637, 83542, 83251,
83433, 83252, 83342, 83639, 83253, 83638, 83250, 83842, 83641, 83434, 83646, 83642, 83643, 83644, 83645, 83435, 83254, 83255, 83843, 83844, 83647, 83648, 83845, 83846, 83650, 83874, 83344, 83686, 83687, 83651, 83847, 83654, 83655, 83436, 83543, 83848, 83466, 83656, 83346, 83657, 83822, 83544, 83849, 83261, 83660, 83347, 83661, 83545, 83348, 83546, 83850, 83262, 83666, 83851, 83201, 83202, 83204, 83209, 83547, 83852, 83854, 83855, 83263, 83856, 83857, 83858, 83548, 83440, 83460, 83349, 83442, 83549,
83443, 83444, 83271, 83302, 83350, 83860, 83445, 83272, 83861, 83467, 83864, 83866, 83274, 83352, 83469, 83867, 83868, 83276, 83446, 83869, 83277, 83278, 83669, 83552, 83448, 83353, 83354, 83449, 83281, 83670, 83468, 83870, 83450, 83451, 83452, 83283, 83871, 83301, 83454, 83455, 83872, 83873, 83671, 83285, 83553, 83672, 83355, 83286, 83554, 83676, 83555, 83876, 83677
Painting Quotes – Service Area