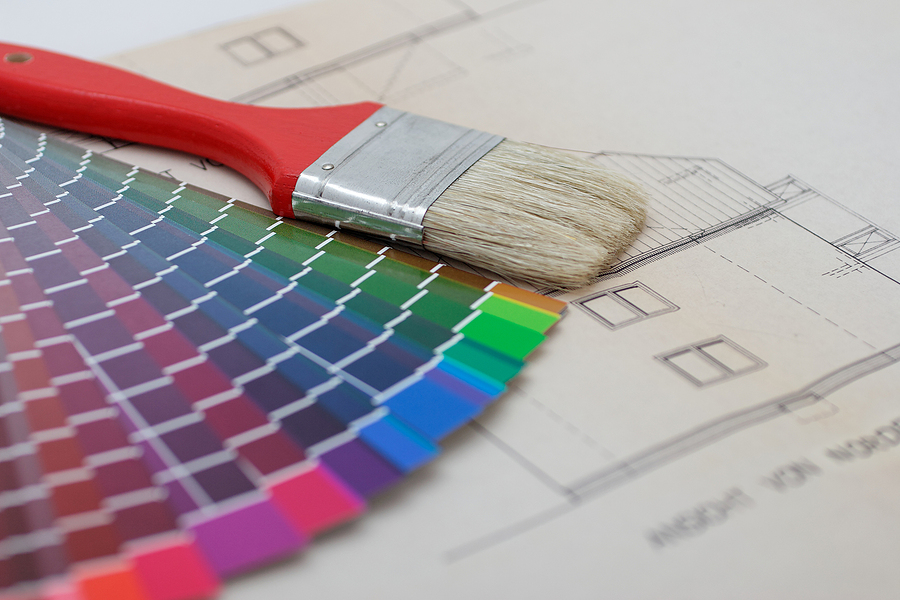 How Much Do Painters Cost in Iowa? | House And Office Painting Calculator
Be it residential or commercial painting, depending on the type of job, people in Iowa will pay between $2.23 – $4.82 per square foot to hire a professional painting company. Alarming, but true, 80% of homeowners who do not compare at least two quotes will overpay.
Use this tool from Best Painting Estimates to find out how much it will cost to have your house or office painted in Iowa.
TYPES OF PAINTING
Finding a quality painting company in your area takes as little as 30 seconds. Simply answer a small set of questions and we will connect you with local painting companies in your area.
How Much Does House Painting Cost in Iowa?
In Iowa, you're going to be looking to pay between $2.77 – $4.81 per square foot to paint a house.
800 Sq Ft House – Cost $2,672 – $2,904
1000 Sq Ft House – Cost $3,378 – $3,710
1500 Sq Ft House – Cost $5,002 – $5,289
2000 Sq Ft House – Cost $6,501 – $7,600
2500 Sq Ft House – Cost $7,100 – $8,794
3000 Sq Ft House – Cost $7,352 – $9,855
How Much Does Commercial Painting Cost in Iowa?
In Iowa, having your office or commercial building painted will cost somewhere between $2.90 – $5.53 per square foot to paint a house.
1000 Sq Ft Office – Cost $3,799 – $3,952
2000 Sq Ft Office – Cost $7,974 – $8,701
2500 Sq Ft Office – Cost $8,405 – $9,998
3000 Sq Ft Office – Cost $8,389 – $13,704
4000 Sq Ft Office – Cost $9,901 – $15,734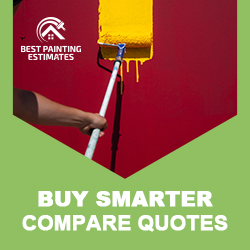 Get Painting Quotes in These Iowa Cities and More:
Des Moines, IA; Cedar Rapids, IA; Davenport, IA; Sioux City, IA
Find Painters in Iowa
Below is a list of painting contractors in Iowa. Reach out to them directly, or request to compare competitive quotes from 2-4 painting companies near you.
380 Painting LLC
3817 Sue Ln NW
Cedar Rapids, IA 52405
Harmony Painting
3825 SW 9th St Ste. #3
Des Moines, IA 50321
Kevin's Painting LLC
3939 Bowling St SW
Cedar Rapids, IA 52404
CertaPro Painters of Cedar Rapids IA
1110 Hawkeye Dr
Hiawatha, IA 52233
Jim Ferguson Painting, LLC
616 8th St
West Des Moines, IA 50265
What Type of Solution Do You Need?
Unraveling House Painting Costs in Iowa
Painting your house can truly transform its look and feel. But before you dive in, it's essential to understand the costs involved. In Iowa, these costs can vary, largely depending on the size of your house, the type of paint used, and the complexity of the job.
Factors Influencing House Painting Costs
Size of the House: This is typically the biggest determinant. Larger houses require more paint, and thus, more money. For instance, painting a 500-square-foot room can cost anywhere from $2,000 to $3,000.
Type of Paint: High-quality paints last longer and offer better coverage, but they also cost more. Depending on the brand and quality, a gallon of paint can range from $20 to $50.
Labor Costs: Unless you're planning to DIY, labor costs will form a significant chunk of your budget. In Iowa, professional painters charge between $25 and $50 per hour.
Getting the Most Out of Your House Painting Project
So, how can you ensure that your house painting project is worth every penny? Here are a few suggestions.
Invest in Quality: Don't skimp on paint quality. The initial cost might be higher, but a quality paint job will last longer, saving you money in the long run.
Get Multiple Quotes: Get estimates from several contractors. This will give you a better understanding of the costs involved and help you identify the most cost-effective option.
Consider the Season: In Iowa, the weather can significantly impact painting projects. For optimal results, consider painting your house during the late spring or early fall when conditions are typically ideal.
All things considered, painting your house is an investment. By understanding the costs involved and making informed decisions, you can ensure that your house painting project is a resounding success. So, are you ready to add a fresh coat of paint to your Iowa home?
Professional Painting Services in Des Moines, Professional Painting Services in Cedar Rapids
Iowa Zip Codes Where We Provide Professional Painting Services
Des Moines
50317, 50315, 50310, 50320, 50313, 50316, 50312, 50311, 50327, 50314, 50321, 50309, 50319
Cedar Rapids
52402, 52404, 52405, 52403, 52411, 52401
More Iowa Zip Codes we serve:
50601, 50001, 50002, 50003, 50830, 52530, 52201, 51001, 50510, 52531, 50005, 52202, 50006, 50420, 50511, 50007, 50008, 50602, 51002, 50603, 51003, 50009, 51230, 52203, 50010, 50014, 50012, 50011, 52205, 52701, 52030, 50020, 50021, 51004, 50604, 51430, 51231, 50605, 52619, 51520, 50606, 50514, 51331, 51431, 51232, 52720, 52206, 50022, 51433, 50025, 51005, 50607, 51521, 50515, 50516, 50026, 52207, 50517, 50027, 50518, 52533, 51006, 50028, 50029, 52534, 50609, 50833, 52208, 52031, 50421, 52721, 50835,
52032, 50032, 52722, 50033, 52535, 50034, 52209, 52536, 51630, 51523, 50836, 52537, 52726, 50519, 52620, 50035, 50036, 50038, 50039, 51234, 51631, 50041, 50520, 52210, 50042, 51436, 50837, 52540, 50611, 50423, 51007, 52211, 51008, 52727, 50612, 52728, 50424, 52601, 50521, 50522, 50044, 52729, 50523, 52132, 51009, 52730, 50046, 52542, 50839, 50047, 50426, 51401, 51525, 51510, 52033, 50048, 52133, 51010, 52543, 50613, 52212, 52213, 52544, 52214, 50049, 50616, 52731, 51439, 51011, 52215, 51012, 52134,
52548, 50050, 52549, 50524, 52216, 51632, 50525, 50619, 50428, 50840, 51014, 50051, 52135, 52732, 50052, 50325, 52217, 52218, 51636, 52035, 50054, 51637, 50055, 50056, 50057, 52737, 52738, 50620, 52739, 50621, 52220, 50058, 52241, 50841, 51016, 50430, 50060, 50431, 51503, 51501, 52621, 51526, 52136, 50801, 50842, 50432, 50843, 50061, 50527, 51018, 50528, 50529, 50062, 50063, 50064, 51019, 52623, 52806, 52804, 52803, 52807, 52802, 52801, 50065, 50066, 50530, 50069, 52742, 50067, 52101, 51440, 52222,
51527, 52223, 52037, 51441, 52550, 51442, 52624, 50622, 50068, 50070, 50845, 51333, 50624, 52745, 50531, 52746, 52625, 51235, 52140, 52551, 50433, 51528, 50071, 52552, 52001, 52002, 52003, 50625, 50532, 52038, 50626, 51529, 52039, 52747, 52040, 52224, 50533, 50072, 51530, 52041, 50535, 52553, 52042, 52225, 52554, 50627, 52748, 52141, 51531, 52043, 50073, 52044, 51532, 50074, 50075, 50628, 52227, 51533, 50536, 52045, 51638, 51334, 50707, 51338, 50076, 52555, 50629, 52228, 52556, 52557, 52046, 52047,
52626, 50538, 51639, 52142, 50539, 50078, 50434, 52560, 50435, 50540, 50846, 50436, 52144, 50501, 52627, 50630, 52561, 52749, 50101, 51020, 52048, 50102, 50103, 52049, 50438, 52229, 50632, 50633, 51237, 50104, 50105, 50634, 51341, 50106, 50541, 50635, 51534, 51443, 50542, 50439, 52750, 50543, 51342, 50440, 50107, 52751, 50108, 52752, 50109, 50847, 51022, 50848, 52050, 50636, 50849, 51343, 50111, 50112, 51535, 50638, 52221, 50115, 52052, 51444, 51640, 50116, 50117, 50441, 51536, 50444, 50544, 50545,
51537, 52231, 52146, 51345, 50118, 51346, 52232, 50119, 51540, 50546, 50120, 51023, 52147, 50641, 52563, 51541, 52233, 52235, 52630, 51024, 50642, 51025, 52053, 52236, 51542, 52237, 51026, 51238, 50122, 50643, 51239, 50548, 50123, 50124, 51445, 51645, 50644, 50125, 51240, 50645, 52240, 52245, 52246, 52242, 50126, 50127, 51027, 51446, 50128, 50647, 50129, 50648, 50130, 50131, 50446, 50551, 52247, 50132, 50447, 50133, 50134, 50135, 50448, 52632, 52565, 52248, 50136, 52249, 51543, 51028, 51447, 52566,
51448, 50449, 50138, 52054, 50651, 50139, 52251, 51449, 50450, 51347, 51450, 50451, 50140, 50650, 51451, 52151, 51241, 51029, 50452, 50141, 50554, 52154, 51030, 52753, 50142, 51031, 50556, 50557, 50143, 50453, 50851, 50144, 51242, 52754, 51544, 52567, 52155, 50652, 50146, 50147, 51033, 52253, 50148, 50454, 51243, 51545, 50558, 52635, 51546, 51453, 50559, 52755, 52756, 50149, 52254, 50150, 52757, 52255, 50560, 52156, 50151, 52257, 50153, 50561, 51549, 50155, 50156, 51550, 50157, 50562, 51551, 52057,
51454, 50456, 51455, 50563, 51034, 52060, 50565, 50653, 51035, 52301, 52302, 51552, 52158, 50158, 52305, 50160, 50401, 50654, 50853, 51244, 51036, 50161, 50655, 50154, 52758, 51548, 52157, 50455, 52306, 52637, 50162, 50163, 52569, 51350, 50164, 51037, 51038, 50457, 52307, 52638, 52064, 51351, 52308, 50165, 50166, 52570, 50167, 51553, 51554, 50168, 51555, 50169, 51556, 51557, 52309, 52159, 50170, 50171, 52310, 50173, 52639, 51558, 50566, 52571, 52312, 52640, 52760, 52572, 52313, 50854, 52641, 52573,
52644, 52314, 51039, 50174, 52761, 52574, 50658, 50567, 51559, 50201, 52160, 50659, 50660, 52765, 52645, 51646, 50206, 50207, 52065, 50210, 50568, 52315, 50208, 52766, 50857, 50458, 52066, 52316, 52317, 51647, 50459, 50211, 52318, 51560, 52646, 51354, 51458, 50662, 50212, 51355, 52647, 52320, 52576, 51040, 52321, 50664, 51041, 50460, 50858, 50461, 50213, 52577, 52161, 50569, 50214, 51044, 50570, 52501, 52322, 52323, 51561, 52580, 50571, 52324, 51562, 50216, 50665, 52325, 50217, 50218, 51046, 50219,
52068, 51648, 50220, 51563, 50222, 51047, 51048, 50223, 51564, 50666, 52581, 52767, 50225, 50573, 50464, 50574, 50226, 50575, 50227, 51565, 52162, 50228, 52219, 50859, 52069, 51245, 52768, 50229, 52583, 52163, 52584, 52326, 51049, 50230, 50465, 51459, 52164, 50231, 51649, 50667, 50668, 50232, 51566, 50860, 50233, 50669, 50576, 51050, 50577, 50234, 50466, 52585, 52165, 50578, 50235, 52327, 51650, 52328, 50467, 51246, 51247, 50468, 50469, 50579, 51051, 50236, 50581, 52586, 50470, 52329, 51357, 50471,
50237, 50238, 51358, 50582, 52330, 52070, 50583, 50472, 50239, 50240, 52166, 52072, 52649, 51052, 51248, 50473, 51053, 51461, 51462, 50242, 52588, 51054, 52590, 50861, 50862, 50475, 51570, 50243, 51201, 50670, 52332, 51601, 52073, 51249, 51652, 52591, 51571, 51250, 51106, 51104, 51103, 51105, 51108, 51109, 51101, 51111, 50585, 50244, 51055, 51056, 51572, 52333, 50586, 52334, 52335, 51301, 52650, 52168, 51360, 52074, 52336, 52657, 50476, 50246, 50671, 51573, 52337, 50247, 50672, 52651, 52769, 50588,
50248, 50673, 50249, 52076, 50250, 50251, 50674, 51363, 51058, 50477, 50252, 50590, 52338, 51653, 52339, 51463, 51364, 50254, 50478, 50591, 50255, 50479, 51654, 52340, 50863, 52772, 50480, 52341, 52342, 50256, 50675, 51575, 50676, 50257, 52593, 51576, 50258, 52594, 52595, 52345, 50322, 50323, 51060, 51465, 52346, 50261, 50262, 50593, 50482, 52347, 50864, 50594, 52348, 52349, 52077, 52169, 52773, 52351, 52352, 51466, 51365, 51577, 52653, 52353, 51061, 50701, 50702, 50703, 52170, 52354, 52171, 50263,
52172, 50677, 52654, 51366, 52355, 50595, 50264, 52356, 50680, 52774, 50483, 50597, 52358, 52655, 52359, 50265, 50266, 52776, 52656, 52175, 51062, 50681, 51578, 51467, 52658, 50268, 52777, 51063, 50598, 50271, 52361, 50272, 52778, 52659, 50273, 50682, 50274, 50484, 51579, 50275, 50276, 50599, 52078, 52362, 50277, 52660, 51656, 50278, 52079
Painting Quotes – Service Area