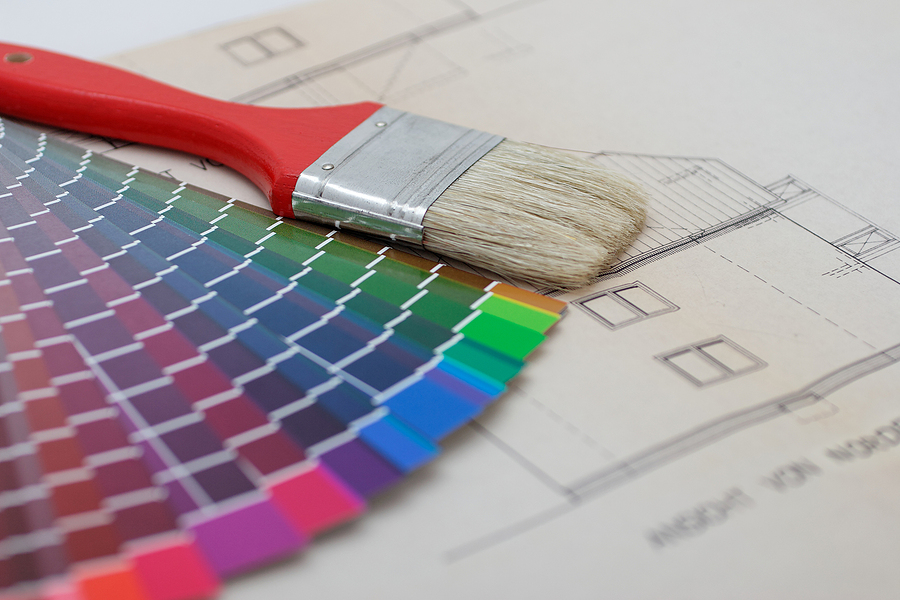 How Much Do Painters Cost in Maryland? | House And Office Painting Calculator
Be it residential or commercial painting, depending on the type of job, people in Maryland will pay between $2.22 – $4.85 per square foot to hire a professional painting company. Alarming, but true, 80% of homeowners who do not compare at least two quotes will overpay.
Use this tool from Best Painting Estimates to find out how much it will cost to have your house or office painted in Maryland.
TYPES OF PAINTING
Finding a quality painting company in your area takes as little as 30 seconds. Simply answer a small set of questions and we will connect you with local painting companies in your area.
How Much Does House Painting Cost in Maryland?
In Maryland, you're going to be looking to pay between $2.75 – $4.85 per square foot to paint a house.
800 Sq Ft House – Cost $2,672 – $2,904
1000 Sq Ft House – Cost $3,378 – $3,709
1500 Sq Ft House – Cost $5,002 – $5,287
2000 Sq Ft House – Cost $6,500 – $7,605
2500 Sq Ft House – Cost $7,101 – $8,792
3000 Sq Ft House – Cost $7,345 – $9,857
How Much Does Commercial Painting Cost in Maryland?
In Maryland, having your office or commercial building painted will cost somewhere between $2.94 – $5.55 per square foot to paint a house.
1000 Sq Ft Office – Cost $3,798 – $3,950
2000 Sq Ft Office – Cost $7,970 – $8,702
2500 Sq Ft Office – Cost $8,405 – $9,995
3000 Sq Ft Office – Cost $8,388 – $13,704
4000 Sq Ft Office – Cost $9,900 – $15,737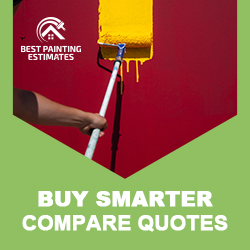 Get Painting Quotes in These Maryland Cities and More:
Baltimore, MD; Columbia, MD; Germantown, MD; Silver Spring, MD
Find Painters in Maryland
Below is a list of painting contractors in Maryland. Reach out to them directly, or request to compare competitive quotes from 2-4 painting companies near you.
Hands On Painters
4503 Leeds Ave
Baltimore, MD 21229
CertaPro Painters of Baltimore Central, MD
1 Olympic Pl Ste. 900
Towson, MD 21204
Sheldon & Sons
707 Van Lill St
Baltimore, MD 21231
What Type of Solution Do You Need?
Understanding House Painting Costs in Maryland
As a seasoned home improvement enthusiast, I've noticed that the cost of house painting in Maryland can be quite a puzzle to many homeowners. It's not as straightforward as you might think! But don't worry, let's demystify it together.
Factors Influencing the Cost
The first factor to consider is the size of your house. Naturally, a larger house requires more paint and labor, which translates to higher costs. Your choice of paint also plays a significant role. Are you leaning towards a budget-friendly option or a high-end one? Remember, quality often comes at a price.
Size of the House: Larger houses require more paint and labor, which increases the cost.
Choice of Paint: High-quality paints are usually more expensive but provide a better finish and last longer.
Weather conditions in Maryland can also affect the cost. If you've lived here long enough, you know our weather can be quite unpredictable. Inclement weather might delay the painting process, which could inadvertently increase costs.
Getting Value for Your Money
Now, let's talk about how to get the best value for your money when painting your house in Maryland. First off, always request detailed estimates from at least three different contractors. This will give you a clear idea of what the market rates are.
Also, consider the time of the year. Painting during the off-peak season might score you some discounts. And always remember, while cost is important, don't compromise on quality. You know what they say, "Buy cheap, buy twice!"
Lastly, consider the longevity of the paint job. Spending a little more on high-quality paint and professional labor can save you from frequent repaints. So, while the initial cost might be higher, you could end up saving money in the long run.
In conclusion, house painting costs in Maryland can vary greatly depending on a variety of factors. By understanding these factors and making informed decisions, you can ensure that you're getting the best value for your money.
Professional Painting Services in Baltimore
Maryland Zip Codes Where We Provide Professional Painting Services
Baltimore
21215, 21206, 21224, 21218, 21229, 21230, 21217, 21212, 21213, 21239, 21216, 21209, 21223, 21202, 21214, 21201, 21211, 21205, 21231, 21210, 21252, 21250, 21251, 21240
More Maryland Zip Codes we serve:
20606, 21001, 21005, 21009, 21520, 20607, 21710, 21810, 20762, 21401, 21403, 21402, 21405, 20701, 20608, 21012, 20861, 20609, 21013, 21607, 20838, 21521, 20839, 21014, 21015, 20611, 21017, 20705, 20612, 21811, 20817, 20814, 20816, 21610, 21711, 21813, 21522, 21814, 20710, 21523, 21713, 20721, 20715, 20720, 20716, 20841, 21612, 21714, 20613, 20722, 20862, 20833, 21225, 20615, 21716, 20616, 20617, 21717, 21718, 20866, 20618, 20818, 20619, 20620, 21613, 20743, 21719, 21228, 21913, 21617, 20621, 21914,
20622, 20623, 20732, 21915, 21619, 21620, 20815, 21916, 21622, 21623, 20733, 21028, 21624, 20871, 21029, 21722, 20624, 20735, 20625, 21030, 20740, 20742, 21917, 20626, 21044, 21045, 21046, 21918, 21723, 21625, 21524, 21626, 21817, 21627, 21114, 21032, 21628, 21502, 21226, 20872, 20628, 21034, 21035, 21036, 21821, 20751, 21875, 21629, 20855, 20842, 20747, 20629, 20630, 21222, 20754, 21919, 21631, 21601, 21822, 21037, 21040, 21920, 21075, 21921, 21529, 21043, 21042, 21727, 21221, 21824, 21733, 21047,
20632, 21632, 21048, 21634, 21530, 21050, 21051, 20755, 21052, 20744, 21702, 21703, 21701, 21704, 21705, 21053, 20758, 21531, 21532, 21826, 20759, 21734, 20878, 20877, 20879, 20882, 20899, 21635, 20765, 21054, 20896, 21930, 20874, 20876, 21056, 21829, 21057, 21061, 21060, 20812, 21737, 20769, 21738, 21071, 21636, 21536, 21638, 20634, 20770, 21639, 21010, 21207, 21740, 21742, 21746, 21227, 21074, 21750, 21076, 21077, 20776, 21078, 21830, 21640, 20777, 21641, 20636, 20637, 21031, 20639, 21643, 20783,
20785, 20782, 20784, 20781, 21082, 21754, 20640, 21644, 20645, 21084, 21755, 20794, 21085, 21756, 21645, 20895, 21757, 21087, 21538, 21758, 20646, 20706, 20723, 20707, 20708, 20724, 20650, 20653, 21762, 21835, 21090, 21766, 21539, 20711, 21540, 20657, 21093, 21648, 21102, 20658, 21837, 21838, 21104, 21649, 21105, 21650, 21767, 21541, 21647, 20659, 21220, 21769, 21542, 21543, 21108, 21651, 21111, 21770, 20886, 20660, 21771, 20712, 21545, 21773, 20662, 21840, 21652, 21774, 21776, 21841, 20664, 21653,
20714, 21901, 21236, 21550, 21842, 21113, 21555, 20832, 20736, 21117, 21654, 20745, 20667, 21120, 21234, 21849, 21122, 20670, 21128, 21902, 21130, 21903, 21131, 21208, 20674, 21850, 21851, 21777, 20675, 20837, 21904, 20676, 20677, 20854, 21655, 20678, 21853, 21132, 21856, 21657, 21658, 21133, 21557, 21136, 21659, 20680, 21660, 21911, 21140, 20737, 21661, 20850, 20852, 20853, 20851, 21778, 21779, 21237, 21662, 21780, 20684, 21781, 20685, 20686, 21663, 21804, 21801, 21802, 20860, 20763, 20687, 21664,
21144, 21146, 20764, 21782, 21861, 21665, 21862, 20906, 20904, 20902, 20910, 20901, 20903, 20905, 21783, 21863, 20688, 21152, 21219, 20868, 21153, 21666, 21667, 21864, 21154, 21668, 20746, 20689, 21561, 21784, 20912, 20690, 21787, 21669, 20748, 21788, 21671, 21672, 21204, 21286, 20779, 21673, 21790, 21865, 21866, 21791, 21867, 21156, 20774, 20772, 21155, 20692, 21869, 20603, 20602, 20601, 21793, 21912, 20880, 20693, 21794, 20778, 21562, 21157, 21158, 21890, 21871, 21872, 21161, 21162, 20695, 21160,
21874, 21795, 21244, 21675, 21676, 21797, 21798, 21163, 21677, 21678, 21679
Painting Quotes – Service Area