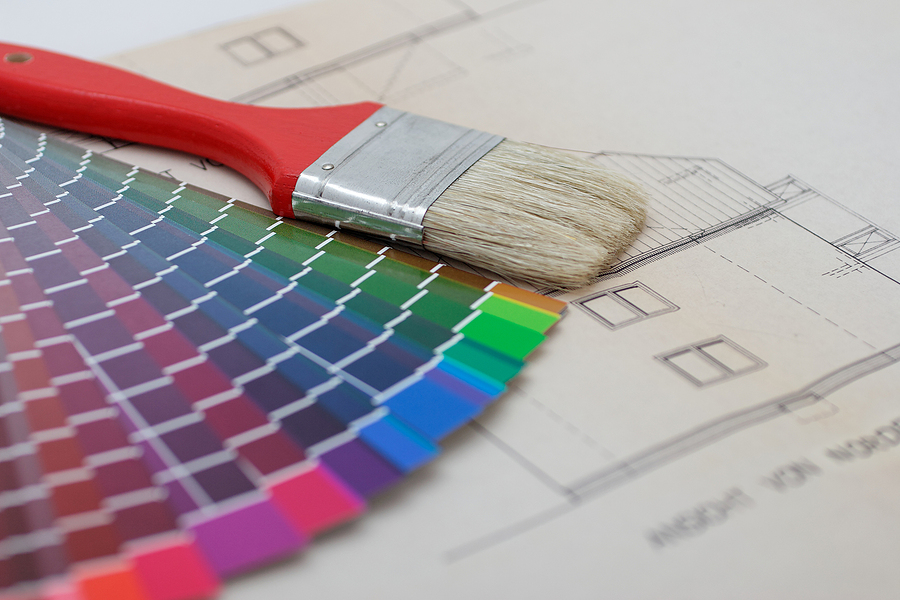 How Much Do Painters Cost in Minnesota? | House And Office Painting Calculator
Be it residential or commercial painting, depending on the type of job, people in Minnesota will pay between $2.20 – $4.83 per square foot to hire a professional painting company. Alarming, but true, 80% of homeowners who do not compare at least two quotes will overpay.
Use this tool from Best Painting Estimates to find out how much it will cost to have your house or office painted in Minnesota.
TYPES OF PAINTING
Finding a quality painting company in your area takes as little as 30 seconds. Simply answer a small set of questions and we will connect you with local painting companies in your area.
How Much Does House Painting Cost in Minnesota?
In Minnesota, you're going to be looking to pay between $2.73 – $4.85 per square foot to paint a house.
800 Sq Ft House – Cost $2,672 – $2,902
1000 Sq Ft House – Cost $3,378 – $3,709
1500 Sq Ft House – Cost $5,003 – $5,287
2000 Sq Ft House – Cost $6,500 – $7,605
2500 Sq Ft House – Cost $7,102 – $8,794
3000 Sq Ft House – Cost $7,349 – $9,857
How Much Does Commercial Painting Cost in Minnesota?
In Minnesota, having your office or commercial building painted will cost somewhere between $2.90 – $5.51 per square foot to paint a house.
1000 Sq Ft Office – Cost $3,799 – $3,952
2000 Sq Ft Office – Cost $7,973 – $8,704
2500 Sq Ft Office – Cost $8,405 – $9,992
3000 Sq Ft Office – Cost $8,391 – $13,705
4000 Sq Ft Office – Cost $9,900 – $15,734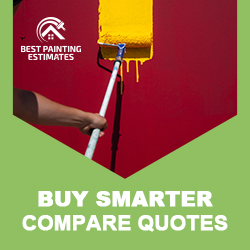 Get Painting Quotes in These Minnesota Cities and More:
Saint Paul, MN; Minneapolis, MN; Rochester, MN; Bloomington, MN
Find Painters in Minnesota
Below is a list of painting contractors in Minnesota. Reach out to them directly, or request to compare competitive quotes from 2-4 painting companies near you.
Ojeda Drywall & Painting
1596 Nebraska Ave E
St Paul, MN 55106
Brennan Heikes Professional Painting LLC
612 Morgan Ave S
Minneapolis, MN 55405
Vargas J Painting LLC
1467 7th St E #101
St Paul, MN 55106
Edina Painting Company
6063 James Ave S
Minneapolis, MN 55419
Varsity Painters, Minneapolis Painting Contractors
5416 Chicago Ave
Minneapolis, MN 55417
What Type of Solution Do You Need?
Understanding House Painting Costs in Minnesota
Have you ever found yourself contemplating a fresh coat of paint for your home but felt unsure about the costs involved? Well, you're not alone! A lot of folks in Minnesota have been in your shoes. Let's take a deep dive into what house painting costs typically look like in the "Land of 10,000 Lakes".
Factors Affecting Costs
First off, you should know that the cost of painting a house is not a one-size-fits-all proposition. There are a few key factors that can significantly influence the final price tag.
Size of the House: As you might imagine, a larger house requires more paint and labor, driving up costs. A smaller home, on the other hand, generally means less expenditure.
Type of Paint: The quality and type of paint used can also sway the cost. High-quality, durable paints, while initially more expensive, can often save you money in the long term as they tend not to chip or fade as easily.
Labor Costs: Finally, the professionals you hire can determine a significant portion of your painting budget. Rates can vary based on expertise, reputation, and demand.
Now, you might be asking yourself, "But what does all this mean in terms of dollars and cents?" Excellent question!
Average Costs in Minnesota
As a rule of thumb, the average cost of painting a house in Minnesota can range from $2,600 to $8,700 for a standard-sized home. Remember, this is a ballpark figure and the actual cost could be lower or higher depending on the factors mentioned above.
When it comes to choosing a painting service, I advise you to request quotes from several contractors for comparison. But remember, the cheapest option isn't always the best. Consider the quality of work and customer reviews as well.
Finally, consider this: a fresh coat of paint can breathe new life into your home, enhancing its curb appeal, and potentially even its resale value. That makes it an investment, not just an expense. So why not take the plunge and transform your home into a space that truly reflects you?
Professional Painting Services in Saint Paul, Professional Painting Services in Minneapolis
Minnesota Zip Codes Where We Provide Professional Painting Services
Saint Paul
55106, 55124, 55112, 55117, 55104, 55119, 55125, 55113, 55110, 55109, 55122, 55128, 55118, 55126, 55105, 55129, 55123, 55116, 55127, 55102, 55108, 55107, 55103, 55115, 55121, 55101, 55120, 55114, 55111, 55155
Minneapolis
55407, 55423, 55414, 55433, 55406, 55416, 55408, 55443, 55428, 55411, 55434, 55418, 55432, 55422, 55421, 55449, 55448, 55419, 55429, 55404, 55417, 55426, 55446, 55412, 55427, 55430, 55447, 55420, 55410, 55441, 55431, 55437, 55403, 55438, 55444, 55405, 55413, 55435, 55436, 55445, 55442, 55409, 55425, 55401, 55454, 55424, 55439, 55415, 55455, 55402, 55450
More Minnesota Zip Codes we serve:
56510, 55909, 56110, 55001, 56431, 56433, 56307, 56007, 56207, 55301, 55702, 56009, 56434, 56308, 56111, 55910, 56710, 56010, 55304, 56711, 55703, 55302, 55303, 56208, 56113, 56713, 55307, 56309, 55704, 56209, 56511, 55705, 55912, 56114, 56310, 55706, 56435, 56714, 56621, 56115, 56514, 55707, 56311, 56210, 56515, 56623, 56425, 55003, 56211, 55601, 56116, 55308, 56516, 56312, 56011, 56212, 56517, 56214, 56601, 56626, 56436, 56215, 56437, 55005, 56627, 55309, 56117, 56628, 56118, 56629, 55310, 55708,
56630, 56216, 55917, 56013, 56518, 56313, 56519, 55709, 56314, 56218, 55006, 56401, 56315, 56520, 56119, 56014, 55602, 55710, 55007, 56715, 55711, 56316, 56438, 56219, 55918, 55919, 55312, 55712, 55313, 55314, 55713, 55337, 55306, 56318, 56120, 55920, 55921, 56521, 55716, 55008, 56522, 56220, 55009, 55922, 55717, 56319, 55718, 55315, 56633, 55011, 55012, 56121, 55316, 56122, 55317, 55318, 55923, 55013, 55719, 56221, 55014, 56222, 55924, 56440, 56223, 56016, 55319, 56634, 55320, 56224, 56017, 56523,
56225, 56524, 56226, 55720, 55721, 55321, 56320, 55722, 56321, 55322, 56019, 56525, 56020, 55723, 56227, 56228, 55016, 55724, 56229, 56021, 55725, 55726, 56716, 56441, 56442, 56123, 56443, 56323, 55925, 55017, 56324, 56230, 56231, 56022, 55324, 55325, 56232, 55327, 56527, 56636, 56444, 55328, 56023, 55018, 56528, 56501, 55926, 56529, 55927, 56720, 56235, 55929, 56125, 55811, 55803, 55804, 55812, 55805, 55807, 55806, 55810, 55808, 55802, 55814, 56236, 55019, 56127, 56446, 56024, 56721, 56025, 56237,
55347, 55344, 55346, 55329, 56128, 56639, 55931, 56531, 55932, 56533, 55330, 55020, 55933, 56026, 56129, 56027, 56325, 55731, 56028, 55732, 56447, 56029, 56534, 56535, 55733, 56722, 56326, 55734, 55331, 55934, 55332, 56031, 55021, 55024, 56327, 56641, 56536, 56537, 56540, 56448, 55603, 55735, 56723, 56328, 56541, 55736, 56329, 55738, 55025, 56330, 56449, 56542, 55935, 56543, 55333, 56544, 56032, 56331, 55026, 56033, 56131, 56034, 56332, 56450, 56132, 56545, 56724, 55334, 56035, 56546, 56239, 55335,
55741, 55336, 56036, 56334, 56547, 56644, 56037, 55027, 55742, 56725, 56240, 56039, 55604, 55936, 55605, 55744, 55029, 56241, 55030, 55338, 56726, 56335, 56336, 56243, 56727, 56646, 56452, 56728, 56729, 56548, 55339, 55340, 55031, 56244, 56245, 55341, 56041, 56134, 55939, 55032, 56042, 55033, 56549, 55940, 56043, 55342, 56044, 56136, 56550, 56551, 55036, 56248, 56137, 56453, 55746, 55748, 56338, 56138, 55037, 56647, 56552, 56339, 55941, 56340, 56139, 56045, 56249, 55749, 56046, 55343, 55305, 55943,
55606, 55349, 55750, 55038, 56731, 56047, 55350, 56140, 56649, 55076, 55077, 56141, 55751, 56455, 55607, 55040, 56342, 56142, 56143, 55752, 56048, 56144, 56145, 56456, 55352, 56146, 56251, 56732, 56050, 55944, 55753, 56650, 55945, 56733, 56147, 56343, 56553, 55946, 56252, 55756, 55757, 56051, 56052, 55353, 55758, 55609, 55947, 56056, 56054, 56149, 56734, 55041, 56055, 55042, 56458, 56253, 56554, 56151, 56150, 55043, 55044, 56152, 56735, 55949, 55950, 56461, 56057, 55951, 56058, 56651, 56652, 56153,
55354, 55952, 56060, 55045, 56155, 55355, 56345, 56653, 56654, 55356, 56347, 56655, 55046, 55357, 56349, 56255, 55612, 56156, 55953, 56157, 55954, 56062, 56256, 56063, 56158, 56557, 55763, 56001, 56003, 55955, 55358, 55359, 56065, 55764, 56657, 56658, 56257, 55047, 56258, 56659, 55360, 56260, 55956, 56350, 55760, 56556, 55765, 55049, 56352, 55766, 56464, 55150, 56736, 56465, 56737, 56353, 56262, 55957, 56263, 56354, 56264, 55959, 56068, 55345, 56660, 56265, 56069, 55362, 55363, 56560, 55767, 55051,
56266, 56267, 55052, 56270, 56466, 55364, 55768, 56159, 56271, 56565, 55769, 56566, 56355, 55053, 55772, 56467, 55366, 55367, 56273, 55054, 56356, 56071, 56072, 56073, 56567, 56738, 55055, 56074, 56568, 56468, 56274, 55056, 55057, 56661, 56075, 55368, 56741, 56357, 56276, 56160, 56569, 56358, 56161, 56742, 56277, 56359, 56162, 55960, 55771, 56278, 56570, 56360, 56744, 55311, 55369, 55961, 56571, 56662, 55060, 56469, 56470, 56361, 56362, 56363, 56572, 56078, 55775, 56663, 56279, 56472, 56573, 56574,
55962, 56364, 56473, 55063, 55963, 56474, 56164, 55964, 55370, 56748, 56666, 56575, 56280, 55965, 55371, 56281, 55372, 56667, 55967, 56475, 55065, 56668, 56669, 56282, 56165, 55968, 56750, 55066, 56670, 56671, 56283, 56672, 56284, 56166, 56367, 56368, 56576, 56577, 56578, 55901, 55904, 55902, 55906, 55905, 55373, 56369, 55374, 55969, 56673, 56371, 55970, 56751, 55068, 56579, 56167, 56373, 55069, 55971, 56168, 56169, 56170, 56580, 56285, 55779, 56756, 56083, 55072, 55973, 56377, 56378, 56379, 55378,
55780, 55073, 55613, 56287, 56477, 55074, 55379, 56581, 56171, 56676, 55781, 55614, 55381, 56172, 56085, 56678, 55782, 55382, 55075, 56288, 55974, 56680, 55384, 55975, 56087, 56681, 55375, 55972, 56080, 56301, 56303, 56304, 55070, 56754, 56081, 56374, 56376, 55376, 55071, 56082, 56375, 56755, 55079, 55080, 56479, 56381, 56173, 56757, 55385, 55976, 55082, 56174, 56758, 56759, 55783, 56289, 55784, 56382, 55785, 55786, 56637, 55787, 55977, 56291, 55084, 56683, 56701, 56583, 55615, 55790, 56175, 56684,
56176, 56177, 56088, 56089, 56584, 55616, 56178, 56585, 56586, 56384, 55979, 56587, 55085, 56481, 56090, 56292, 55386, 56760, 56385, 56588, 55792, 55981, 56293, 55387, 56482, 56386, 56387, 56091, 56484, 56180, 55982, 55983, 56294, 56761, 55793, 56762, 56763, 55087, 56093, 56685, 55388, 56096, 55389, 56295, 56589, 55390, 55391, 55088, 55089, 56181, 56097, 56590, 55985, 56389, 56183, 56296, 56591, 55090, 56686, 56201, 55795, 56185, 56687, 56101, 56592, 56098, 55987, 55395, 55396, 56688, 56593, 56594,
56297, 56186, 56187, 55797, 55798, 55990, 55092, 55397, 55398, 55991, 55992
Painting Quotes – Service Area