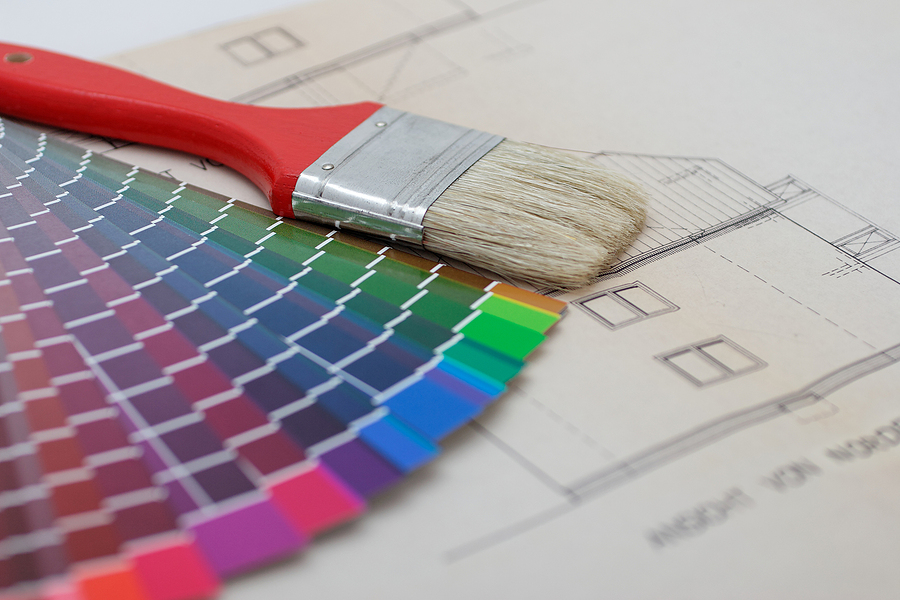 How Much Do Painters Cost in Mississippi? | House And Office Painting Calculator
Be it residential or commercial painting, depending on the type of job, people in Mississippi will pay between $2.20 – $4.84 per square foot to hire a professional painting company. Alarming, but true, 80% of homeowners who do not compare at least two quotes will overpay.
Use this tool from Best Painting Estimates to find out how much it will cost to have your house or office painted in Mississippi.
TYPES OF PAINTING
Finding a quality painting company in your area takes as little as 30 seconds. Simply answer a small set of questions and we will connect you with local painting companies in your area.
How Much Does House Painting Cost in Mississippi?
In Mississippi, you're going to be looking to pay between $2.75 – $4.85 per square foot to paint a house.
800 Sq Ft House – Cost $2,672 – $2,904
1000 Sq Ft House – Cost $3,375 – $3,709
1500 Sq Ft House – Cost $5,002 – $5,289
2000 Sq Ft House – Cost $6,500 – $7,605
2500 Sq Ft House – Cost $7,104 – $8,792
3000 Sq Ft House – Cost $7,349 – $9,853
How Much Does Commercial Painting Cost in Mississippi?
In Mississippi, having your office or commercial building painted will cost somewhere between $2.92 – $5.58 per square foot to paint a house.
1000 Sq Ft Office – Cost $3,799 – $3,954
2000 Sq Ft Office – Cost $7,970 – $8,701
2500 Sq Ft Office – Cost $8,404 – $9,995
3000 Sq Ft Office – Cost $8,388 – $13,702
4000 Sq Ft Office – Cost $9,900 – $15,739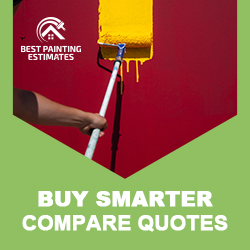 Get Painting Quotes in These Mississippi Cities and More:
Jackson, MS; Gulfport, MS; Southaven, MS; Biloxi, MS
Find Painters in Mississippi
Below is a list of painting contractors in Mississippi. Reach out to them directly, or request to compare competitive quotes from 2-4 painting companies near you.
Jeremy's Perfect Finish
864 Foley St
Jackson, MS 39202
Stuart Painting Co
4916 N State St
Jackson, MS 39206
Pro Painters Advantage LLC
308 Francis St
Jackson, MS 39206
What Type of Solution Do You Need?
Understanding House Painting Costs in Mississippi
House painting is more than just a change of color – it's an investment that can significantly boost the curb appeal and value of your home. But how much does it cost in Mississippi? Let's delve into it.
Factors Influencing Painting Costs
Firstly, the cost of house painting in Mississippi can vary greatly. It's like asking how long a piece of string is – the answer depends on numerous factors.
Size of the house: Obviously, the larger the house, the more paint is needed and the more time it will take. Hence, a larger house will cost more to paint.
Type of paint: High-quality paint typically costs more, but it also lasts longer, offering better value over time.
Complexity of the job: If your house has architectural details that require careful attention, or if the existing paint is peeling and requires additional prep work, this can increase the cost.
Average Costs and Why They're Worth It
On average, homeowners in Mississippi might spend between $6,500 to $7,700 for exterior painting, while interior painting can range from $3,200 to $4,800. Remember, these are just ballpark figures. Your actual costs could be lower or higher based on the factors above.
Why are these costs worth it? Well, consider this – a fresh, professional paint job not only makes your home more attractive, but it also protects it from the elements. It's like a shield, keeping your home safe from harsh sun, wind, and rain. Also, if you're planning to sell, a fresh coat of paint can increase your home's resale value significantly.
So, while the initial cost might seem high, the long-term benefits and potential return on investment make house painting a smart choice for Mississippi homeowners.
Remember, when it comes to house painting, you often get what you pay for. It might be tempting to go with the cheapest quote but consider the value you're getting in return. A quality paint job will not only look better but will also last longer, saving you money in the long run.
Professional Painting Services in Jackson
Mississippi Zip Codes Where We Provide Professional Painting Services
Jackson
39212, 39209, 39211, 39206, 39213, 39204, 39202, 39203, 39216, 39217, 39201, 39269
More Mississippi Zip Codes we serve:
38601, 39730, 39735, 38720, 38821, 38721, 38722, 39736, 38603, 38723, 39320, 38824, 38913, 39421, 38606, 39520, 39422, 39423, 38826, 39737, 38827, 39038, 38725, 39039, 39040, 38726, 38914, 39532, 39531, 39530, 39534, 38610, 38828, 39629, 39041, 38829, 38730, 39047, 39042, 39044, 39601, 39425, 39739, 38915, 39322, 39630, 38833, 38611, 39272, 39740, 38916, 39045, 39046, 39426, 38917, 39427, 39051, 39054, 38920, 39741, 39631, 38921, 38731, 39323, 38614, 38732, 39056, 38617, 38922, 38923, 38618, 39428,
39325, 39429, 39702, 39701, 39705, 38619, 39057, 38834, 38620, 39743, 38621, 39633, 38622, 38924, 39059, 39062, 39326, 38623, 39328, 39327, 39061, 38838, 39525, 39540, 38736, 38737, 38925, 38625, 38740, 38626, 39063, 38841, 39066, 39437, 38927, 39330, 39067, 38627, 39744, 38629, 38630, 39069, 39635, 39071, 39073, 39232, 39074, 39483, 39745, 38631, 38843, 38844, 39553, 39078, 38846, 38744, 38928, 39638, 38847, 39079, 38929, 38745, 38701, 38703, 38702, 38704, 38930, 38848, 38901, 39503, 39501, 39507,
38746, 38849, 39746, 39082, 39401, 39402, 39406, 39083, 39439, 39086, 38632, 39332, 38633, 38940, 38748, 39088, 38749, 38635, 38637, 38850, 38851, 38751, 38753, 38754, 38941, 38852, 39641, 38639, 39747, 39556, 39643, 39090, 39092, 38641, 38642, 38643, 39335, 39443, 39440, 39336, 39451, 38756, 39094, 39095, 39645, 39337, 39560, 39096, 39338, 39097, 39339, 39452, 38644, 39455, 38645, 39750, 39341, 39110, 39111, 39652, 38855, 39751, 38856, 39342, 38646, 39752, 39113, 39647, 38943, 39108, 39561, 39456,
39648, 39653, 39114, 39301, 39305, 39307, 39309, 38759, 38760, 38647, 39115, 38944, 39762, 39116, 38945, 39654, 38857, 38761, 38946, 39117, 39459, 39562, 39563, 38762, 39119, 38650, 39120, 39461, 38651, 38858, 38652, 39462, 38859, 39140, 39345, 38947, 39346, 39656, 38948, 39564, 39565, 38860, 38654, 39657, 39464, 38655, 38764, 39347, 38765, 38738, 38949, 39567, 39581, 39571, 39144, 39348, 39208, 39572, 39145, 39573, 39465, 39755, 39350, 38950, 39466, 39146, 39149, 38951, 38862, 38863, 38658, 39470,
39150, 39352, 38659, 39756, 39474, 39354, 39152, 39475, 39355, 39153, 38864, 39154, 38661, 39156, 38767, 39218, 39476, 39157, 38865, 38663, 38664, 39159, 38768, 39356, 38769, 39661, 38771, 39662, 39160, 38866, 39477, 39478, 38665, 38666, 39162, 39574, 38952, 38953, 39358, 38772, 39359, 39479, 38668, 38868, 38773, 38774, 38869, 39360, 39361, 38954, 39166, 39663, 38670, 39664, 38870, 39665, 39480, 38671, 38672, 39167, 39759, 39760, 39362, 39766, 39767, 39363, 39481, 39769, 39666, 38957, 39482, 38778,
38958, 38673, 39168, 39169, 39170, 38871, 38961, 38674, 38962, 38873, 39364, 39174, 38876, 38676, 38801, 38804, 38963, 39667, 39365, 39668, 38677, 39175, 39176, 39177, 38964, 38878, 39179, 38879, 39180, 39183, 39366, 38680, 38683, 39189, 39771, 38965, 38685, 39576, 39367, 38966, 39772, 39191, 39192, 39773, 39193, 39577, 38967, 38781, 39776, 39669, 39194
Painting Quotes – Service Area