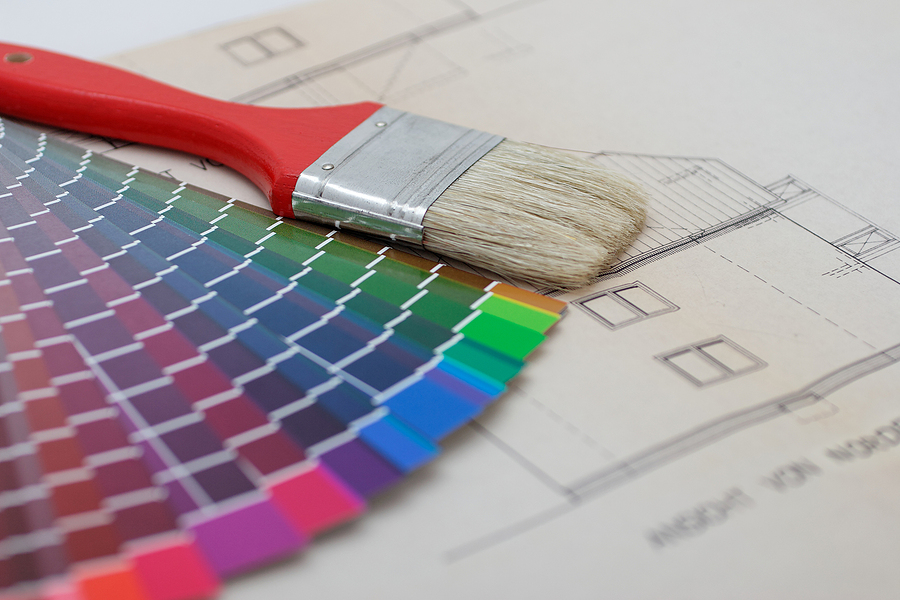 How Much Do Painters Cost in New Mexico? | House And Office Painting Calculator
Be it residential or commercial painting, depending on the type of job, people in New Mexico will pay between $2.23 – $4.84 per square foot to hire a professional painting company. Alarming, but true, 80% of homeowners who do not compare at least two quotes will overpay.
Use this tool from Best Painting Estimates to find out how much it will cost to have your house or office painted in New Mexico.
TYPES OF PAINTING
Finding a quality painting company in your area takes as little as 30 seconds. Simply answer a small set of questions and we will connect you with local painting companies in your area.
How Much Does House Painting Cost in New Mexico?
In New Mexico, you're going to be looking to pay between $2.74 – $4.85 per square foot to paint a house.
800 Sq Ft House – Cost $2,673 – $2,900
1000 Sq Ft House – Cost $3,379 – $3,705
1500 Sq Ft House – Cost $5,002 – $5,287
2000 Sq Ft House – Cost $6,502 – $7,603
2500 Sq Ft House – Cost $7,101 – $8,795
3000 Sq Ft House – Cost $7,349 – $9,855
How Much Does Commercial Painting Cost in New Mexico?
In New Mexico, having your office or commercial building painted will cost somewhere between $2.94 – $5.54 per square foot to paint a house.
1000 Sq Ft Office – Cost $3,799 – $3,953
2000 Sq Ft Office – Cost $7,970 – $8,701
2500 Sq Ft Office – Cost $8,404 – $9,995
3000 Sq Ft Office – Cost $8,389 – $13,707
4000 Sq Ft Office – Cost $9,900 – $15,735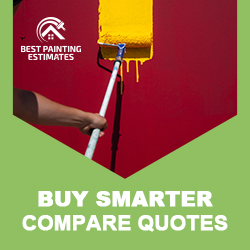 Get Painting Quotes in These New Mexico Cities and More:
Albuquerque, NM; Las Cruces NM; Rio Rancho, NM; Santa Fe, NM
Find Painters in New Mexico
Below is a list of painting contractors in New Mexico. Reach out to them directly, or request to compare competitive quotes from 2-4 painting companies near you.
Andy's Painting, Inc.
2515 Princeton Dr NE
Albuquerque, NM 87107
Mike's Quality Painting
3416 Vista Alameda NE Suite A
Albuquerque, NM 87113
CertaPro Painters of Albuquerque, NM
6303 4th St NW #10
Albuquerque, NM 87107
What Type of Solution Do You Need?
Understanding House Painting Costs in New Mexico
When it comes to enhancing the aesthetics and preserving the longevity of your home in the Land of Enchantment, house painting plays a pivotal role. But, how much should you really be paying for house painting in New Mexico?
Factors Influencing Costs
Firstly, understand that various factors can influence the total cost. The size of your home, the type of paint you choose, the complexity of the job, and the contractor's experience level can all affect the price.
Size of Your Home: Larger homes require more paint and more labor, which can increase costs.
Type of Paint: High-quality paints last longer and provide better coverage, but they can be more expensive.
Complexity of the Job: If your home has architectural details that require extra care or if the existing paint is peeling and requires additional preparation, the cost may increase.
Contractor's Experience: Experienced contractors often charge more, but they also tend to provide better results and offer more services.
Considering all these factors, you might be looking at anywhere from $2,500 to $10,000 for a typical house painting job in New Mexico. However, keep in mind that these are ballpark figures. For a more accurate estimate, it's best to get quotes from several local contractors.
Making the Most of Your Investment
Now, you might be asking, "How can I make the most of my investment?" Well, here are a few suggestions:
Choose quality over price. While it might be tempting to opt for the cheapest quote, remember that you often get what you pay for. High-quality paint and skilled labor might cost more, but they will likely save you money in the long run by reducing the need for frequent repaints.
Prepare in advance. By doing some of the prep work yourself, such as cleaning the walls or moving furniture, you can help reduce labor costs.
Consider the season. Painting in the off-season can sometimes yield lower prices as contractors may be looking for work.
In conclusion, understanding house painting costs in New Mexico is akin to painting a masterpiece—every stroke matters, and every detail counts. So, spend wisely, choose wisely, and remember, your home is your canvas!
Professional Painting Services in Albuquerque
New Mexico Zip Codes Where We Provide Professional Painting Services
Albuquerque
87121, 87114, 87120, 87105, 87111, 87123, 87112, 87109, 87110, 87108, 87107, 87106, 87102, 87122, 87113, 87104, 87116
More New Mexico Zip Codes we serve:
87510, 88310, 88311, 87511, 87001, 88312, 87512, 88410, 87710, 88020, 88021, 87711, 87820, 88022, 87930, 87513, 87514, 88210, 87410, 88411, 88023, 87002, 88314, 88024, 87004, 87412, 87413, 87005, 87006, 87068, 87310, 88112, 88025, 87712, 87931, 87515, 88103, 87516, 88316, 88414, 88220, 88301, 87517, 87007, 88113, 87518, 87008, 87010, 87519, 87713, 87520, 88027, 87521, 87522, 87311, 87714, 87011, 88415, 87715, 88028, 87070, 88317, 88101, 87083, 87072, 88029, 88416, 87312, 87523, 88318, 87048, 87524,
87018, 87012, 88114, 87313, 87013, 87014, 88417, 87821, 88030, 87933, 88418, 88230, 87527, 88032, 88115, 87528, 87718, 87015, 87529, 87530, 87935, 88116, 87531, 88321, 87532, 87533, 87016, 88231, 88033, 87401, 87402, 87499, 88034, 87315, 87415, 88118, 88419, 88323, 88119, 87316, 87416, 87017, 87301, 87305, 87317, 87936, 88421, 88038, 88422, 88324, 88039, 87535, 88120, 87020, 88424, 87722, 88040, 88232, 88041, 87937, 87537, 88325, 88042, 88240, 88242, 88330, 87723, 88336, 88250, 88121, 88043, 87538,
87022, 88252, 87347, 87023, 87024, 87025, 87417, 87117, 87027, 87028, 87724, 88337, 87539, 88044, 87418, 87026, 88253, 88254, 87540, 88001, 88012, 88011, 88005, 88004, 88003, 87701, 87823, 88338, 87029, 87543, 88255, 88426, 88045, 87544, 87031, 87551, 88256, 88260, 87824, 87825, 88263, 88264, 87728, 88339, 88427, 88262, 87032, 87548, 88124, 87319, 88340, 88046, 88047, 88048, 87320, 87729, 87021, 87730, 88125, 88049, 87731, 87939, 88265, 87732, 87035, 87733, 87036, 88051, 87037, 88430, 87328, 87419,
87038, 87455, 88431, 88341, 87734, 87549, 87735, 88052, 88342, 87040, 87552, 87041, 87553, 88126, 87042, 87554, 88343, 87827, 87357, 88344, 88053, 87043, 88009, 87828, 87044, 88130, 87045, 87034, 87829, 87556, 87736, 87321, 87557, 87740, 87558, 88055, 87046, 87322, 87830, 87560, 87940, 87124, 87742, 88056, 88132, 88203, 88201, 87562, 87743, 88345, 88355, 88346, 88347, 87941, 87831, 87832, 87564, 87049, 88434, 87565, 87566, 88348, 87051, 87053, 87047, 87461, 88026, 87567, 87507, 87505, 87508, 87501,
87506, 88435, 88008, 87052, 87745, 88436, 87569, 87364, 87420, 88061, 87801, 87746, 87747, 87056, 88063, 88349, 88134, 87571, 87525, 88267, 87573, 87574, 88135, 87323, 87575, 87059, 88350, 88351, 87325, 87061, 87577, 87578, 87901, 88401, 88352, 88065, 87749, 87579, 88072, 87580, 87581, 87750, 87326, 88353, 87062, 87582, 87583, 87752, 87421, 87753, 88354, 88002, 88268, 87063, 87942, 87943, 87375, 88136, 87064, 87327
Painting Quotes – Service Area