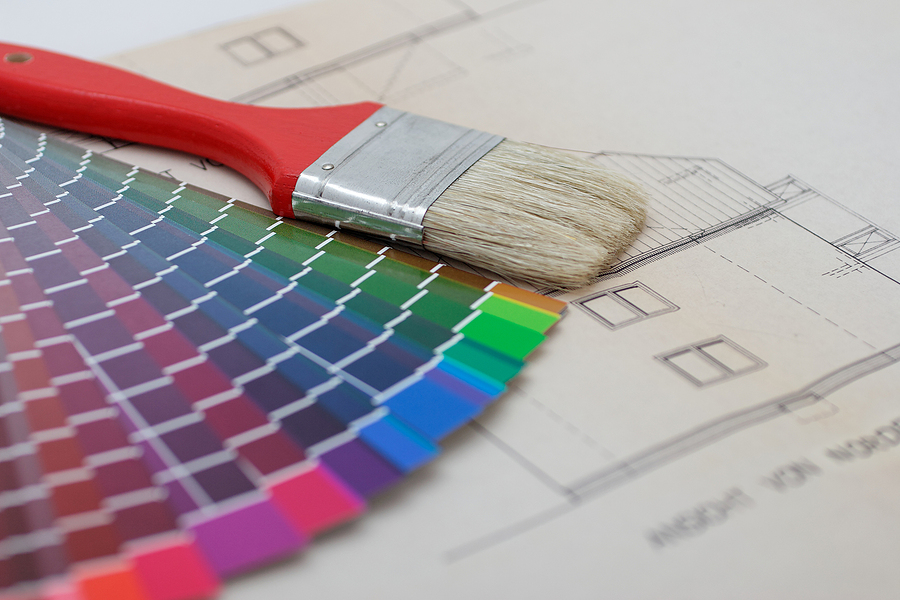 How Much Do Painters Cost in North Dakota? | House And Office Painting Calculator
Be it residential or commercial painting, depending on the type of job, people in North Dakota will pay between $2.21 – $4.84 per square foot to hire a professional painting company. Alarming, but true, 80% of homeowners who do not compare at least two quotes will overpay.
Use this tool from Best Painting Estimates to find out how much it will cost to have your house or office painted in North Dakota.
TYPES OF PAINTING
Finding a quality painting company in your area takes as little as 30 seconds. Simply answer a small set of questions and we will connect you with local painting companies in your area.
How Much Does House Painting Cost in North Dakota?
In North Dakota, you're going to be looking to pay between $2.74 – $4.81 per square foot to paint a house.
800 Sq Ft House – Cost $2,672 – $2,904
1000 Sq Ft House – Cost $3,378 – $3,709
1500 Sq Ft House – Cost $5,002 – $5,285
2000 Sq Ft House – Cost $6,502– $7,604
2500 Sq Ft House – Cost $7,101 – $8,795
3000 Sq Ft House – Cost $7,349 – $9,858
How Much Does Commercial Painting Cost in North Dakota?
In North Dakota, having your office or commercial building painted will cost somewhere between $2.94 – $5.55 per square foot to paint a house.
1000 Sq Ft Office – Cost $3,799 – $3,953
2000 Sq Ft Office – Cost $7,975 – $8,703
2500 Sq Ft Office – Cost $8,405 – $9,995
3000 Sq Ft Office – Cost $8,392 – $13,705
4000 Sq Ft Office – Cost $9,900 – $15,738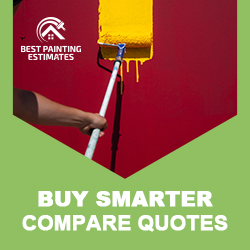 Get Painting Quotes in These North Dakota Cities and More:
Fargo, ND; Bismarck, ND; Grand Forks, ND; Minot, ND
Find Painters in North Dakota
Below is a list of painting contractors in North Dakota. Reach out to them directly, or request to compare competitive quotes from 2-4 painting companies near you.
Crabtree's Painting
1606 9th St N
Fargo, ND 58102
Giddings Painting Company
2700 12th Ave S
Fargo, ND 58103
Praire Rose Painting and Roofing
1461 7th St N
Fargo, ND 58102
What Type of Solution Do You Need?
Understanding the Cost of House Painting in North Dakota
As someone who's spent a good chunk of their life as a contractor, I can tell you there's more to painting a house than just buying a couple of cans of paint and a few brushes. When calculating house painting costs in North Dakota, there are several factors that you need to consider.
Material Costs
First off, you have your material costs. This isn't just the paint – you'll need primer, brushes, rollers, and possibly even scaffolding, depending on the size of your house. While some of these costs can be minimized by buying in bulk or during sales, quality should never be compromised. Good paint, for instance, can last up to 10 years longer than cheaper alternatives. Isn't that worth the initial investment?
Labor Costs
Next, you have labor costs. Unless you're planning to paint the house yourself, you'll need to hire professionals. Labor costs can vary depending on the complexity of the job, the size of your house, and the current market rate. Remember, you're not just paying for their time, but also their expertise and attention to detail.
Additional Factors
Finally, there are additional factors that can influence the cost. This includes the condition of your walls, the type of paint you choose, and even the time of year. For example, painting during the off-peak season can sometimes be cheaper.
So, how much can you expect to spend on painting your house in North Dakota? Well, it's hard to say without specifics, but on average, you could be looking at anywhere between $2,600 to $9,900. Don't let that figure scare you, though. Remember, a good paint job is an investment in your home's future. It can boost your property's curb appeal and even increase its resale value. Isn't that something worth investing in?
In conclusion, understanding the costs involved in house painting can help you make an informed decision and avoid unexpected expenses. So, why not start planning your painting project today?
Professional Painting Services in Fargo
North Dakota Zip Codes Where We Provide Professional Painting Services
Fargo
More North Dakota Zip Codes we serve:
58001, 58002, 58210, 58830, 58831, 58520, 58311, 58833, 58004, 58620, 58710, 58212, 58711, 58005, 58835, 58006, 58214, 58413, 58007, 58521, 58712, 58713, 58008, 58216, 58621, 58316, 58622, 58716, 58415, 58718, 58523, 58416, 58317, 58503, 58501, 58504, 58505, 58009, 58318, 58721, 58418, 58623, 58524, 58321, 58420, 58011, 58722, 58723, 58218, 58219, 58323, 58324, 58528, 58725, 58421, 58529, 58838, 58012, 58422, 58220, 58013, 58530, 58423, 58015, 58325, 58424, 58016, 58017, 58531, 58018, 58727, 58425,
58426, 58327, 58730, 58222, 58223, 58224, 58021, 58428, 58429, 58731, 58430, 58733, 58301, 58431, 58601, 58625, 58734, 58735, 58736, 58225, 58532, 58626, 58329, 58433, 58227, 58330, 58331, 58533, 58436, 58228, 58027, 58843, 58029, 58332, 58229, 58627, 58030, 58438, 58031, 58230, 58535, 58737, 58439, 58231, 58233, 58032, 58033, 58335, 58538, 58844, 58440, 58441, 58442, 58035, 58036, 58540, 58235, 58630, 58631, 58740, 58443, 58541, 58632, 58444, 58445, 58237, 58201, 58203, 58202, 58204, 58205, 58038,
58741, 58634, 58845, 58040, 58542, 58636, 58238, 58338, 58041, 58448, 58239, 58339, 58341, 58042, 58240, 58043, 58544, 58545, 58638, 58241, 58639, 58045, 58243, 58046, 58047, 58048, 58451, 58244, 58401, 58405, 58402, 58452, 58454, 58744, 58049, 58847, 58746, 58455, 58640, 58051, 58549, 58343, 58748, 58456, 58344, 58458, 58249, 58250, 58750, 58251, 58345, 58346, 58641, 58460, 58052, 58053, 58752, 58552, 58054, 58461, 58056, 58348, 58756, 58554, 58757, 58642, 58058, 58256, 58059, 58466, 58643, 58758,
58759, 58760, 58257, 58463, 58755, 58464, 58057, 58254, 58467, 58645, 58258, 58558, 58559, 58259, 58060, 58260, 58351, 58701, 58703, 58707, 58702, 58704, 58705, 58261, 58560, 58761, 58472, 58061, 58646, 58262, 58352, 58353, 58561, 58265, 58355, 58647, 58562, 58356, 58563, 58763, 58762, 58266, 58062, 58765, 58267, 58768, 58474, 58357, 58063, 58269, 58064, 58769, 58270, 58770, 58361, 58271, 58362, 58363, 58272, 58475, 58065, 58476, 58273, 58771, 58772, 58274, 58773, 58564, 58849, 58649, 58477, 58650,
58275, 58651, 58652, 58565, 58478, 58365, 58479, 58366, 58367, 58775, 58776, 58368, 58778, 58067, 58779, 58566, 58369, 58370, 58276, 58480, 58372, 58781, 58653, 58568, 58654, 58277, 58068, 58782, 58374, 58569, 58570, 58783, 58655, 58481, 58784, 58571, 58377, 58482, 58572, 58069, 58573, 58483, 58785, 58484, 58486, 58487, 58656, 58278, 58852, 58379, 58787, 58380, 58071, 58788, 58853, 58575, 58488, 58576, 58789, 58072, 58790, 58490, 58792, 58075, 58076, 58077, 58281, 58282, 58381, 58577, 58854, 58382,
58078, 58793, 58079, 58794, 58795, 58801, 58384, 58579, 58492, 58494, 58495, 58385, 58496, 58081, 58386, 58497, 58856, 58580, 58581
Painting Quotes – Service Area