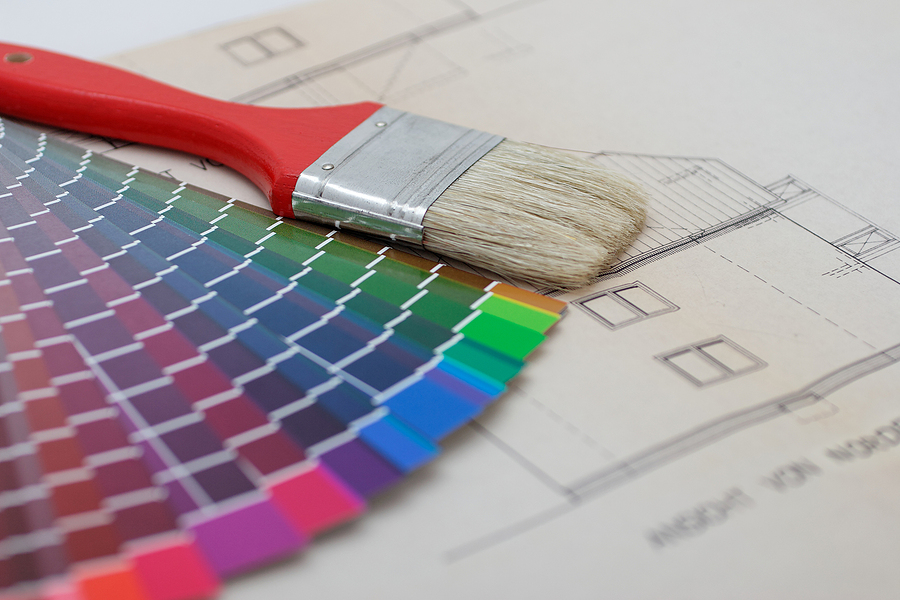 How Much Do Painters Cost in South Carolina? | House And Office Painting Calculator
Be it residential or commercial painting, depending on the type of job, people in South Carolina will pay between $2.20 – $4.84 per square foot to hire a professional painting company. Alarming, but true, 80% of homeowners who do not compare at least two quotes will overpay.
Use this tool from Best Painting Estimates to find out how much it will cost to have your house or office painted in South Carolina.
TYPES OF PAINTING
Finding a quality painting company in your area takes as little as 30 seconds. Simply answer a small set of questions and we will connect you with local painting companies in your area.
How Much Does House Painting Cost in South Carolina?
In South Carolina, you're going to be looking to pay between $2.74 – $4.85 per square foot to paint a house.
800 Sq Ft House – Cost $2,672 – $2,901
1000 Sq Ft House – Cost $3,378 – $3,709
1500 Sq Ft House – Cost $5,002 – $5,287
2000 Sq Ft House – Cost $6,502 – $7,605
2500 Sq Ft House – Cost $7,101 – $8,795
3000 Sq Ft House – Cost $7,349 – $9,858
How Much Does Commercial Painting Cost in South Carolina?
In South Carolina, having your office or commercial building painted will cost somewhere between $2.95 – $5.50 per square foot to paint a house.
1000 Sq Ft Office – Cost $3,799 – $3,953
2000 Sq Ft Office – Cost $7,970 – $8,701
2500 Sq Ft Office – Cost $8,403 – $9,995
3000 Sq Ft Office – Cost $8,385– $13,707
4000 Sq Ft Office – Cost $9,900 – $15,735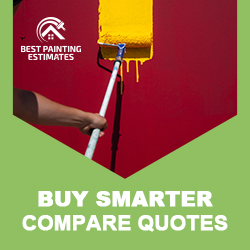 Get Painting Quotes in These South Carolina Cities and More:
Columbia, SC; Charleston, SC; North Charleston, SC; Mount Pleasant, SC
Find Painters in South Carolina
Below is a list of painting contractors in South Carolina. Reach out to them directly, or request to compare competitive quotes from 2-4 painting companies near you.
DuVall Painting and Repairs, LLC
151 Cokesdale Rd
Columbia, SC 29212
The Painter Guys
5322 Ransom Dr|
Columbia, SC 29206
paintByMichael
2610 School House Rd
Columbia, SC 29204
What Type of Solution Do You Need?
Understanding House Painting Costs in South Carolina
When planning to give your home a fresh coat of paint in South Carolina, it's crucial to understand the costs involved. These costs can fluctuate significantly based on a variety of factors.
Key Factors Influencing Painting Costs
Size of the House: Naturally, the larger the house, the more paint you'll need. This increases the overall cost. An average-sized house in South Carolina might cost around $6,500 to $7,500 to paint.
Type of Paint: High-quality paints are more durable and provide a better finish, but they also come with a higher price tag. Do you value longevity over budget? Then, this could be worth the investment.
Labor Costs: Depending on the complexity of the project, labor costs can vary. Remember, professional painters have the expertise to ensure a flawless finish.
Prep Work: Does your house need any prep work like sanding or priming? This can also add to the total cost.
Ways to Save on House Painting in South Carolina
While painting your house can be an investment, there are ways to save without compromising on quality.
DIY vs. Hiring Professionals
Doing it yourself might seem like a good way to save money, but is it the best decision? Here are a few considerations:
Time and Effort: Painting a house is time-consuming and physically demanding. Are you up for the task?
Quality: Professional painters have the skills and experience to provide a high-quality finish. Can you achieve the same results?
Equipment: Professional painters have all the necessary tools. Do you have the right equipment, or will you need to buy or rent it?
In the end, the choice between DIY and hiring professionals depends on your budget, skills, and available time. It's always important to consider all the factors before making a decision. Remember, a well-painted house can significantly enhance your home's curb appeal and value.
Professional Painting Services in Columbia, SC
South Carolina Zip Codes Where We Provide Professional Painting Services
Columbia
29229, 29223, 29203, 29210, 29209, 29212, 29205, 29201, 29206, 29204, 29207, 29225, 29208, 29202
More South Carolina Zip Codes we serve:
29620, 29426, 29803, 29801, 29805, 29001, 29810, 29621, 29625, 29624, 29626, 29510, 29320, 29429, 29511, 29003, 29812, 29006, 29816, 29906, 29902, 29905, 29904, 29842, 29627, 29512, 29009, 29010, 29702, 29014, 29817, 29015, 29516, 29910, 29016, 29431, 29018, 29819, 29432, 29911, 29321, 29518, 29628, 29020, 29030, 29322, 29031, 29032, 29704, 29033, 29519, 29630, 29036, 29037, 29412, 29414, 29407, 29406, 29403, 29492, 29401, 29409, 29424, 29423, 29404, 29520, 29323, 29706, 29709, 29821, 29631, 29634,
29635, 29324, 29325, 29525, 29710, 29229, 29223, 29203, 29210, 29209, 29212, 29205, 29201, 29206, 29204, 29207, 29225, 29208, 29202, 29329, 29526, 29527, 29912, 29038, 29434, 29039, 29435, 29530, 29330, 29436, 29331, 29332, 29040, 29532, 29540, 29915, 29042, 29536, 29638, 29437, 29333, 29639, 29334, 29916, 29642, 29640, 29044, 29824, 29712, 29438, 29541, 29081, 29045, 29826, 29046, 29047, 29335, 29918, 29048, 29643, 29827, 29338, 29501, 29505, 29506, 29439, 29543, 29714, 29708, 29715, 29644, 29921,
29051, 29052, 29340, 29341, 29544, 29922, 29053, 29440, 29923, 29054, 29346, 29828, 29445, 29829, 29645, 29055, 29056, 29446, 29545, 29607, 29615, 29605, 29611, 29609, 29617, 29601, 29614, 29613, 29646, 29649, 29651, 29650, 29546, 29547, 29924, 29927, 29448, 29550, 29058, 29554, 29717, 29926, 29928, 29653, 29059, 29449, 29654, 29061, 29062, 29450, 29349, 29063, 29929, 29451, 29655, 29831, 29452, 29453, 29718, 29065, 29351, 29455, 29555, 29832, 29353, 29067, 29355, 29556, 29456, 29560, 29563, 29069,
29720, 29724, 29356, 29564, 29834, 29565, 29360, 29070, 29072, 29073, 29657, 29074, 29075, 29566, 29567, 29364, 29082, 29658, 29568, 29569, 29659, 29078, 29932, 29079, 29365, 29080, 29102, 29661, 29571, 29836, 29662, 29104, 29368, 29101, 29458, 29570, 29726, 29835, 29899, 29838, 29461, 29105, 29369, 29840, 29727, 29464, 29466, 29664, 29370, 29574, 29576, 29588, 29579, 29577, 29575, 29572, 29107, 29580, 29809, 29111, 29108, 29665, 29581, 29666, 29667, 29112, 29841, 29860, 29405, 29410, 29420, 29418,
29582, 29113, 29114, 29843, 29115, 29118, 29117, 29372, 29373, 29728, 29583, 29844, 29584, 29374, 29585, 29122, 29123, 29669, 29670, 29671, 29673, 29934, 29468, 29125, 29469, 29845, 29126, 29935, 29127, 29470, 29471, 29375, 29128, 29729, 29129, 29936, 29472, 29130, 29732, 29730, 29733, 29376, 29474, 29133, 29741, 29475, 29477, 29920, 29135, 29479, 29676, 29137, 29590, 29138, 29142, 29939, 29591, 29940, 29592, 29678, 29672, 29742, 29152, 29941, 29145, 29681, 29680, 29682, 29683, 29481, 29743, 29593,
29301, 29316, 29303, 29307, 29302, 29306, 29146, 29684, 29377, 29147, 29482, 29148, 29483, 29485, 29150, 29154, 29153, 29685, 29160, 29686, 29594, 29687, 29943, 29161, 29689, 29690, 29847, 29848, 29162, 29849, 29378, 29379, 29163, 29944, 29850, 29487, 29164, 29691, 29596, 29488, 29166, 29692, 29851, 29384, 29168, 29385, 29169, 29170, 29172, 29696, 29693, 29175, 29178, 29493, 29697, 29853, 29856, 29180, 29388, 29945, 29745
Painting Quotes – Service Area