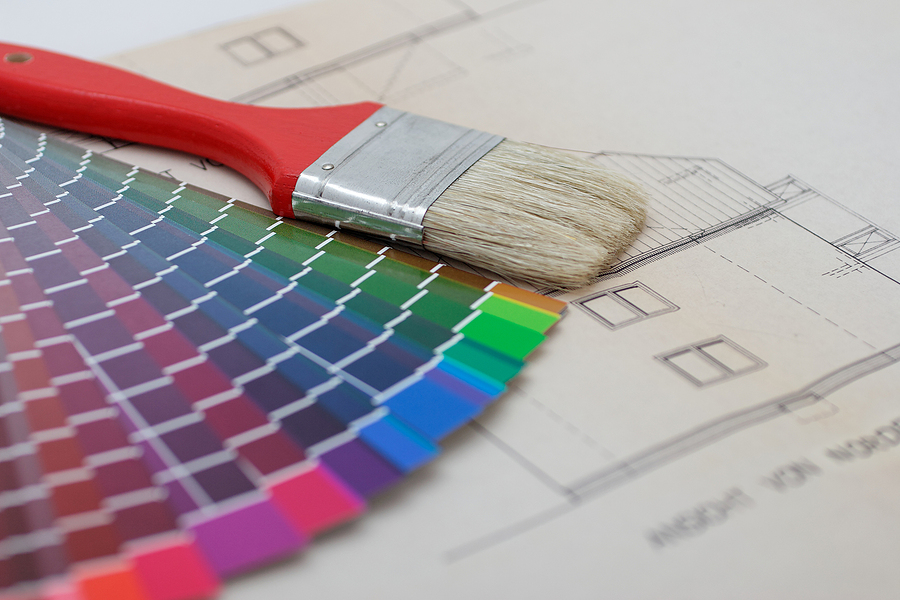 How Much Do Painters Cost in South Dakota? | House And Office Painting Calculator
Be it residential or commercial painting, depending on the type of job, people in South Dakota will pay between $2.20 – $4.83 per square foot to hire a professional painting company. Alarming, but true, 80% of homeowners who do not compare at least two quotes will overpay.
Use this tool from Best Painting Estimates to find out how much it will cost to have your house or office painted in South Dakota.
TYPES OF PAINTING
Finding a quality painting company in your area takes as little as 30 seconds. Simply answer a small set of questions and we will connect you with local painting companies in your area.
How Much Does House Painting Cost in South Dakota?
In South Dakota, you're going to be looking to pay between $2.75 – $4.83per square foot to paint a house.
800 Sq Ft House – Cost $2,672 – $2,905
1000 Sq Ft House – Cost $3,375 – $3,709
1500 Sq Ft House – Cost $5,002 – $5,289
2000 Sq Ft House – Cost $6,500 – $7,601
2500 Sq Ft House – Cost $7,103 – $8,792
3000 Sq Ft House – Cost $7,349 – $9,857
How Much Does Commercial Painting Cost in South Dakota?
In South Dakota, having your office or commercial building painted will cost somewhere between $2.94 – $5.57 per square foot to paint a house.
1000 Sq Ft Office – Cost $3,799 – $3,952
2000 Sq Ft Office – Cost $7,971 – $8,701
2500 Sq Ft Office – Cost $8,405 – $9,992
3000 Sq Ft Office – Cost $8,389 – $13,705
4000 Sq Ft Office – Cost $9,897 – $15,734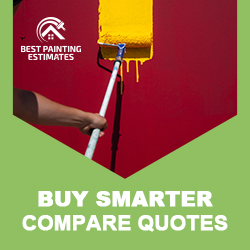 Get Painting Quotes in These South Dakota Cities and More:
Sioux Falls, SD; Rapid City, SD; Aberdeen, SD; Brookings, SD
Find Painters in South Dakota
Below is a list of painting contractors in South Dakota. Reach out to them directly, or request to compare competitive quotes from 2-4 painting companies near you.
605 Painting
927 E 8th St Suite 144
Sioux Falls, SD 57103
IN & Out Painting of Sioux Falls
6409 W 53rd St
Sioux Falls, SD 57106
Prime Time Painting, LLC
533 S West Ave
Sioux Falls, SD 57104
What Type of Solution Do You Need?
Understanding House Painting Costs in South Dakota
South Dakota, known for its rolling plains and Mount Rushmore, also boasts a thriving real estate market. Homeowners often seek to refresh their property's look with a fresh coat of paint. But before diving into this home improvement project, it's essential to grasp the typical house painting costs in South Dakota.
Factors Influencing the Costs
Several variables can influence the cost of a painting project. These include:
Size of the House: Generally, the larger the house, the more paint is required and the higher the labor cost.
Type of Paint: High-quality paint will last longer but costs more upfront. You might want to consider this as an investment rather than an expense.
Complexity of the Job: If your house has complex architectural details or requires extensive prep work, expect to pay more.
To get the most out of your investment, you should consider these factors and plan accordingly. So, how much does it typically cost?
Average Cost of House Painting in South Dakota
In South Dakota, the average cost to paint a house can range from $5,000 to $5,300 for a typical 1,500 sq ft home. However, these costs can vary significantly based on the factors outlined above.
Why such a wide range, you ask? Well, every house is as unique as its owner. Your neighbor's 100-year-old Victorian with intricate detailing will require a different approach compared to a new build with simple, clean lines.
Remember, quality counts! It might be tempting to cut corners and go for the cheapest quote, but remember that a well-done paint job can add to your home's curb appeal and even increase its value. It's worth investing in a job well done.
In the end, the key is to balance cost with quality. Do your research, gather several quotes, and make an informed decision. After all, your home deserves the best!
Professional Painting Services in Sioux Falls
South Dakota Zip Codes Where We Provide Professional Painting Services
Sioux Falls
57106, 57103, 57104, 57108, 57105, 57110, 57107, 57197, 57117
More South Dakota Zip Codes we serve:
57401, 57520, 57420, 57001, 57311, 57714, 57312, 57421, 57422, 57212, 57313, 57314, 57424, 57213, 57002, 57315, 57214, 57003, 57426, 57716, 57427, 57717, 57521, 57004, 57216, 57620, 57718, 57522, 57317, 57428, 57719, 57217, 57005, 57218, 57429, 57319, 57219, 57430, 57006, 57220, 57221, 57720, 57722, 57621, 57010, 57523, 57724, 57012, 57321, 57013, 57725, 57322, 57323, 57223, 57324, 57014, 57325, 57015, 57622, 57016, 57224, 57432, 57225, 57226, 57017, 57528, 57018, 57433, 57434, 57227, 57328, 57435,
57020, 57730, 57529, 57329, 57021, 57231, 57732, 57022, 57330, 57331, 57436, 57531, 57623, 57625, 57232, 57735, 57024, 57025, 57026, 57706, 57332, 57233, 57234, 57334, 57437, 57738, 57335, 57027, 57626, 57438, 57337, 57439, 57028, 57235, 57741, 57532, 57339, 57440, 57441, 57029, 57340, 57341, 57236, 57030, 57237, 57031, 57342, 57442, 57630, 57631, 57238, 57533, 57239, 57445, 57534, 57032, 57344, 57536, 57033, 57537, 57241, 57242, 57446, 57243, 57744, 57632, 57538, 57345, 57745, 57348, 57540, 57448,
57747, 57449, 57450, 57349, 57748, 57034, 57035, 57036, 57350, 57541, 57750, 57451, 57037, 57353, 57633, 57452, 57038, 57543, 57634, 57544, 57751, 57355, 57245, 57752, 57246, 57356, 57247, 57248, 57249, 57358, 57454, 57636, 57754, 57455, 57638, 57039, 57456, 57040, 57359, 57639, 57640, 57547, 57457, 57548, 57755, 57041, 57042, 57756, 57460, 57043, 57551, 57361, 57251, 57641, 57642, 57644, 57461, 57045, 57552, 57252, 57553, 57362, 57555, 57046, 57301, 57601, 57047, 57048, 57645, 57646, 57363, 57758,
57559, 57759, 57255, 57364, 57761, 57760, 57762, 57560, 57049, 57465, 57050, 57365, 57763, 57764, 57562, 57563, 57051, 57052, 57466, 57564, 57766, 57467, 57256, 57767, 57053, 57366, 57566, 57257, 57567, 57367, 57769, 57468, 57501, 57770, 57368, 57369, 57648, 57772, 57649, 57568, 57773, 57370, 57775, 57650, 57054, 57701, 57702, 57703, 57258, 57469, 57776, 57371, 57569, 57055, 57651, 57259, 57652, 57470, 57471, 57570, 57260, 57261, 57057, 57571, 57572, 57373, 57779, 57058, 57780, 57059, 57472, 57473,
57061, 57262, 57782, 57263, 57783, 57799, 57374, 57062, 57346, 57375, 57264, 57265, 57474, 57785, 57266, 57063, 57064, 57656, 57475, 57268, 57657, 57065, 57376, 57476, 57477, 57574, 57269, 57066, 57787, 57067, 57788, 57068, 57270, 57069, 57070, 57271, 57379, 57576, 57071, 57072, 57380, 57073, 57658, 57790, 57272, 57577, 57479, 57791, 57660, 57201, 57273, 57274, 57075, 57381, 57382, 57481, 57276, 57383, 57792, 57579, 57661, 57793, 57278, 57279, 57076, 57580, 57584, 57384, 57585, 57385, 57077, 57794,
57386, 57078
Painting Quotes – Service Area