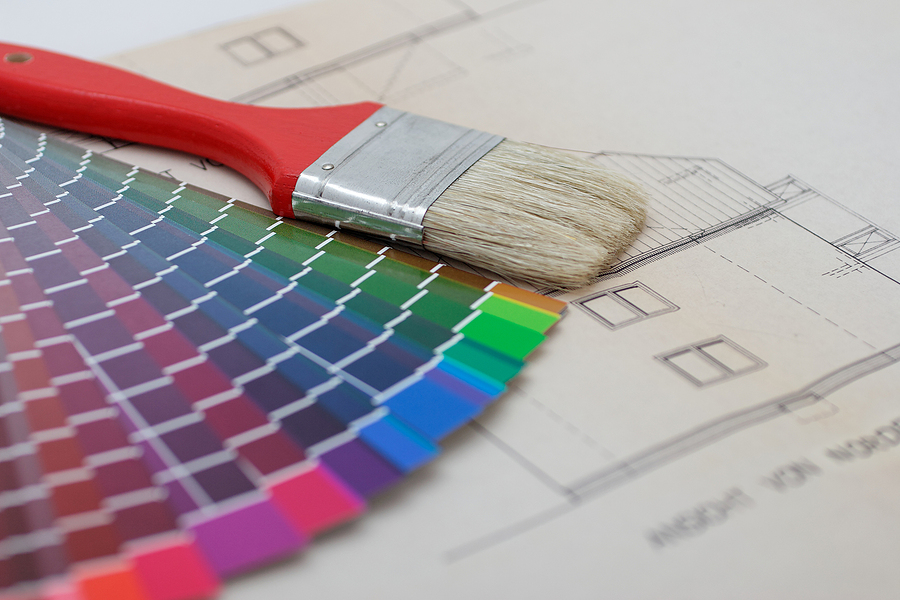 How Much Do Painters Cost in Utah? | House And Office Painting Calculator
Be it residential or commercial painting, depending on the type of job, people in Utah will pay between $2.23 – $4.81 per square foot to hire a professional painting company. Alarming, but true, 80% of homeowners who do not compare at least two quotes will overpay.
Use this tool from Best Painting Estimates to find out how much it will cost to have your house or office painted in Utah.
TYPES OF PAINTING
Finding a quality painting company in your area takes as little as 30 seconds. Simply answer a small set of questions and we will connect you with local painting companies in your area.
How Much Does House Painting Cost in Utah?
In Utah, you're going to be looking to pay between $2.74 – $4.85 per square foot to paint a house.
800 Sq Ft House – Cost $2,673 – $2,900
1000 Sq Ft House – Cost $3,379 – $3,707
1500 Sq Ft House – Cost $5,003 – $5,287
2000 Sq Ft House – Cost $6,500 – $7,605
2500 Sq Ft House – Cost $7,103 – $8,792
3000 Sq Ft House – Cost $7,349 – $9,857
How Much Does Commercial Painting Cost in Utah?
In Utah, having your office or commercial building painted will cost somewhere between $2.94 – $5.57 per square foot to paint a house.
1000 Sq Ft Office – Cost $3,799 – $3,952
2000 Sq Ft Office – Cost $7,970 – $8,701
2500 Sq Ft Office – Cost $8,405 – $9,998
3000 Sq Ft Office – Cost $8,389 – $13,705
4000 Sq Ft Office – Cost $9,902 – $15,734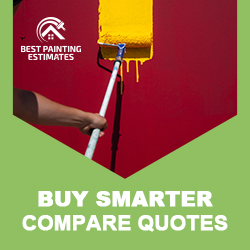 Get Painting Quotes in These Utah Cities and More:
Salt Lake City, UT; West Valley City, UT; Provo, UT; West Jordan, UT
Find Painters in Utah
Below is a list of painting contractors in Utah. Reach out to them directly, or request to compare competitive quotes from 2-4 painting companies near you.
DL Painting LLC
3229 S 6250 W
West Valley City, UT 84128
Crystal Clear Painting Co.
1537 S Main St
Salt Lake City, UT 84115
BR Painting LLC
5725 Salem Ave
Kearns, UT 84118
United Brothers Painting
3057 S Carbon Cir
West Valley City, UT 84120
CertaPro Painters of Salt Lake City, UT
4637 S Commerce Dr
Salt Lake City, UT 84107
What Type of Solution Do You Need?
Understanding House Painting Costs in Utah
House painting, whether it's the interior or the exterior, is a surefire way to improve your home's aesthetics and value. However, understanding the associated costs, especially in Utah, can be a bit daunting. Let's delve into this topic and help you navigate your way.
Factors Influencing Painting Costs
Size of the House: It's pretty straightforward—the larger your house, the more paint you need, and thus, the higher the cost.
Type of Paint: High-quality paints may cost more upfront, but they offer superior coverage and durability, which can save you money in the long run.
Labor Costs: Don't forget to factor in the labor costs! In Utah, painters generally charge between $25 to $50 per hour.
How to Save on Painting Costs
Now, I understand that keeping costs low is essential. So, let me share a few tips:
Do It Yourself: If you're handy and have time, painting your house yourself can save labor costs. But remember, it's not a job to rush.
Bulk Buying: Often, buying paint in bulk can help save a few dollars per gallon.
Off-season Discounts: Winter in Utah is the off-season for painters. You might get a good deal if you're willing to paint during this time.
In conclusion, house painting costs in Utah can vary greatly depending on the size of your house, the type of paint you choose, and labor costs. However, with a little strategic planning and smart shopping, you can definitely get the job done without breaking the bank. Remember, a freshly painted house is not just about aesthetics—it's an investment in your home's future.
Professional Painting Services in Salt Lake City, Professional Painting Services in West Valley City
Utah Zip Codes Where We Provide Professional Painting Services
Salt Lake City
84118, 84119, 84120, 84121, 84123, 84106, 84116, 84107, 84115, 84104, 84128, 84117, 84109, 84124, 84105, 84108, 84103, 84102, 84111, 84101, 84112, 84144, 84113, 84180
West Valley City
84044, 84081, 84104, 84118, 84119, 84120, 84123, 84125, 84126, 84127, 84128, 84129, 84130, 84131, 84170
More Utah Zip Codes we serve:
84004, 84001, 84710, 84002, 84003, 84711, 84712, 84620, 84621, 84301, 84713, 84714, 84715, 84006, 84511, 84007, 84512, 84716, 84010, 84719, 84302, 84764, 84304, 84718, 84513, 84721, 84720, 84013, 84622, 84014, 84722, 84623, 84723, 84515, 84305, 84516, 84015, 84518, 84017, 84306, 84307, 84308, 84018, 84783, 84624, 84309, 84020, 84021, 84762, 84022, 84023, 84520, 84024, 84310, 84626, 84521, 84724, 84522, 84725, 84627, 84726, 84628, 84629, 84025, 84630, 84523, 84311, 84631, 84026, 84632, 84027, 84028,
84312, 84728, 84729, 84730, 84633, 84029, 84525, 84731, 84732, 84313, 84733, 84634, 84734, 84031, 84735, 84032, 84526, 84033, 84736, 84784, 84056, 84635, 84636, 84314, 84315, 84316, 84528, 84317, 84737, 84318, 84319, 84034, 84738, 84035, 84739, 84740, 84036, 84741, 84742, 84637, 84037, 84529, 84743, 84744, 84530, 84745, 84533, 84038, 84039, 84041, 84040, 84638, 84746, 84043, 84639, 84320, 84042, 84747, 84321, 84341, 84749, 84640, 84044, 84046, 84642, 84324, 84664, 84750, 84643, 84325, 84531, 84047,
84049, 84751, 84326, 84752, 84532, 84753, 84645, 84754, 84534, 84535, 84536, 84050, 84646, 84755, 84647, 84051, 84052, 84053, 84648, 84757, 84756, 84327, 84054, 84649, 84055, 84404, 84401, 84403, 84405, 84414, 84537, 84758, 84058, 84057, 84097, 84759, 84328, 84760, 84098, 84060, 84329, 84761, 84651, 84061, 84781, 84062, 84330, 84331, 84501, 84332, 84604, 84606, 84601, 84063, 84064, 84652, 84701, 84333, 84334, 84065, 84763, 84066, 84067, 84069, 84790, 84770, 84653, 84654, 84094, 84092, 84070, 84093,
84765, 84655, 84656, 84766, 84657, 84335, 84336, 84095, 84660, 84662, 84767, 84663, 84665, 84071, 84772, 84539, 84075, 84072, 84073, 84773, 84540, 84074, 84774, 84775, 84337, 84338, 84076, 84776, 84078, 84080, 84782, 84779, 84667, 84082, 84780, 84542, 84339, 84083, 84084, 84088, 84085, 84340, 84086, 84087
Painting Quotes – Service Area