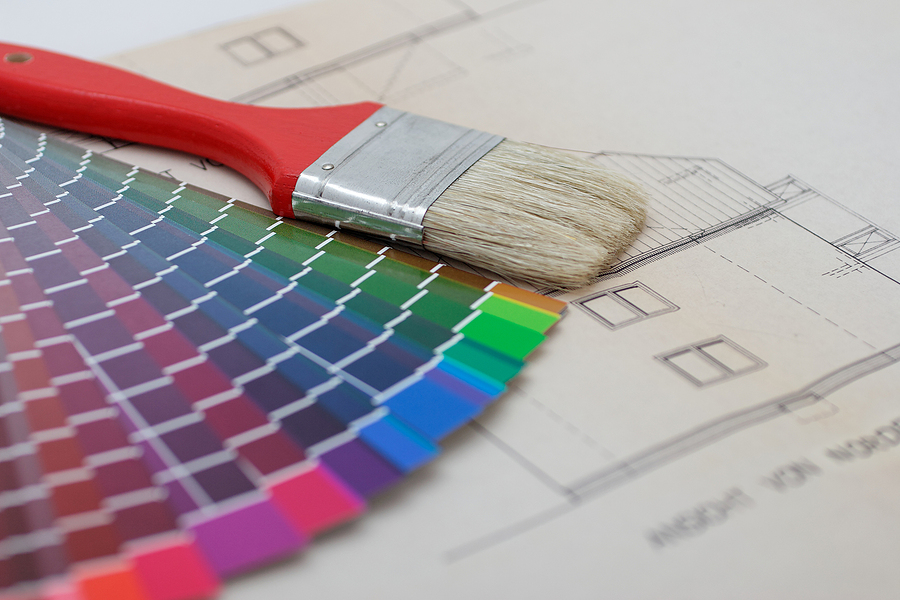 How Much Do Painters Cost in Connecticut? | House And Office Painting Calculator
Be it residential or commercial painting, depending on the type of job, people in Connecticut will pay between $2.24 – $4.82 per square foot to hire a professional painting company. Alarming, but true, 80% of homeowners who do not compare at least two quotes will overpay.
Use this tool from Best Painting Estimates to find out how much it will cost to have your house or office painted in Connecticut.
TYPES OF PAINTING
Finding a quality painting company in your area takes as little as 30 seconds. Simply answer a small set of questions and we will connect you with local painting companies in your area.
How Much Does House Painting Cost in Connecticut?
In Connecticut, you're going to be looking to pay between $2.78 – $4.81 per square foot to paint a house.
800 Sq Ft House – Cost $2,672 – $2,898
1000 Sq Ft House – Cost $3,375 – $3,704
1500 Sq Ft House – Cost $5,002 – $5,285
2000 Sq Ft House – Cost $6,500 – $7,601
2500 Sq Ft House – Cost $7,101 – $8,795
3000 Sq Ft House – Cost $7,347 – $9,858
How Much Does Commercial Painting Cost in Connecticut?
In Connecticut, having your office or commercial building painted will cost somewhere between $2.90 – $5.58 per square foot to paint a house.
1000 Sq Ft Office – Cost $3,798 – $3,950
2000 Sq Ft Office – Cost $7,970 – $8,704
2500 Sq Ft Office – Cost $8,409 – $9,995
3000 Sq Ft Office – Cost $8,385 – $13,705
4000 Sq Ft Office – Cost $9,902 – $15,737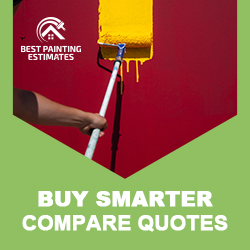 Get Painting Quotes in These Connecticut Cities and More:
Bridgeport, CT; Stamford, CT; New Haven, CT; Hartford, CT
Find Painters in Connecticut
Below is a list of painting contractors in Connecticut. Reach out to them directly, or request to compare competitive quotes from 2-4 painting companies near you.
US PAINTING HOME IMPROVEMENT, LLC
63 Grey Rock Rd
Bridgeport, CT 06606
Superior Painting Company & Renovation
230 Fox St
Bridgeport, CT 06605
Inti Painting & Pressure Washing Ct
51 Harbor St
Stamford, CT 06902
PRALI PAINTING LLC
664 Townsend Ave
New Haven, CT 06512
DaCosta Painting
92 Walter Ln
Hamden, CT 06514
What Type of Solution Do You Need?
Understanding House Painting Costs in Connecticut
As someone who's worked on numerous home improvement projects in Connecticut, let's talk about house painting costs. It's not just about splashing some color on your walls. A lot of factors come into play.
Factors Influencing House Painting Costs
Size of the House: The bigger the house, the more paint it needs. This is a no-brainer, right? But did you know that intricate architectural details can also ramp up costs?
Type of Paint: High-quality paints last longer and look better, but they come with a higher price tag. Is it worth it? Absolutely!
Labor Costs: In Connecticut, the labor costs can be quite high. You're not just paying for their time but also their expertise. Trust me, a professional paint job makes a world of difference!
How Much Does It Really Cost?
So, how much does it cost to paint a house in Connecticut? Well, it's like asking how long is a piece of string. The cost can vary significantly depending on the factors above. However, on average, you could be looking at anywhere between $2,600 to $10,500 for a typical exterior paint job. The interior painting can cost around $3,000 to $5,500.
Does it sound like a lot? Don't let the numbers scare you. Remember, painting your house is an investment. It enhances the appeal and value of your home. Plus, nothing beats the joy of living in a home that reflects your style and personality, does it?
Final advice: Get quotes from multiple contractors and make an informed decision. Happy painting!
Professional Painting Services in Bridgeport, Professional Painting Services in Stamford, Professional Painting Services in New Haven
Connecticut Zip Codes Where We Provide Professional Painting Services
Bridgeport
6606, 6604, 6605, 6610, 6608, 6607
Stamford
6902, 6905, 6903, 6906, 6907, 6901
New Haven
More Connecticut Zip Codes we serve:
6231, 6232, 6401, 6278, 6001, 6330, 6750, 6063, 6403, 6037, 6524, 6801, 6751, 6002, 6043, 6334, 6405, 6752, 6010, 6016, 6804, 6234, 6013, 6018, 6331, 6019, 6020, 6409, 6332, 6235, 6410, 6412, 6413, 6414, 6415, 6021, 6022, 6237, 6754, 6807, 6238, 6416, 6810, 6811, 6239, 6820, 6241, 6417, 6418, 6422, 6023, 6024, 6026, 6423, 6424, 6118, 6108, 6027, 6512, 6243, 6333, 6088, 6242, 6612, 6029, 6082, 6426, 6031, 6032, 6335, 6755, 6336, 6033, 6756, 6035, 6830, 6831, 6340, 6437, 6438, 6514, 6518, 6517, 6247,
6350, 6106, 6114, 6112, 6105, 6120, 6103, 6160, 6791, 6248, 6441, 6442, 6351, 6757, 6419, 6758, 6039, 6249, 6339, 6759, 6443, 6040, 6250, 6444, 6447, 6450, 6451, 6456, 6762, 6455, 6457, 6460, 6467, 6468, 6353, 6469, 6354, 6763, 6355, 6770, 6053, 6051, 6052, 6840, 6812, 6057, 6320, 6776, 6777, 6111, 6470, 6357, 6058, 6471, 6059, 6254, 6060, 6255, 6473, 6359, 6256, 6778, 6472, 6854, 6851, 6850, 6855, 6853, 6856, 6360, 6370, 6779, 6870, 6371, 6475, 6373, 6477, 6478, 6379, 6061, 6374, 6062, 6479, 6782,
6259, 6480, 6365, 6712, 6260, 6375, 6262, 6896, 6877, 6878, 6065, 6481, 6067, 6263, 6783, 6420, 6068, 6482, 6264, 6483, 6069, 6484, 6784, 6070, 6071, 6073, 6785, 6376, 6266, 6074, 6488, 6489, 6076, 6377, 6378, 6268, 6269, 6614, 6615, 6078, 6380, 6081, 6786, 6787, 6277, 6084, 6790, 6611, 6382, 6085, 6066, 6384, 6107, 6117, 6119, 6110, 6492, 6793, 6794, 6708, 6705, 6704, 6706, 6710, 6702, 6385, 6795, 6387, 6089, 6796, 6090, 6091, 6516, 6092, 6093, 6498, 6883, 6880, 6109, 6226, 6279, 6897, 6280, 6095,
6096, 6098, 6716, 6525, 6798, 6281, 6282, 6389
Painting Quotes – Service Area