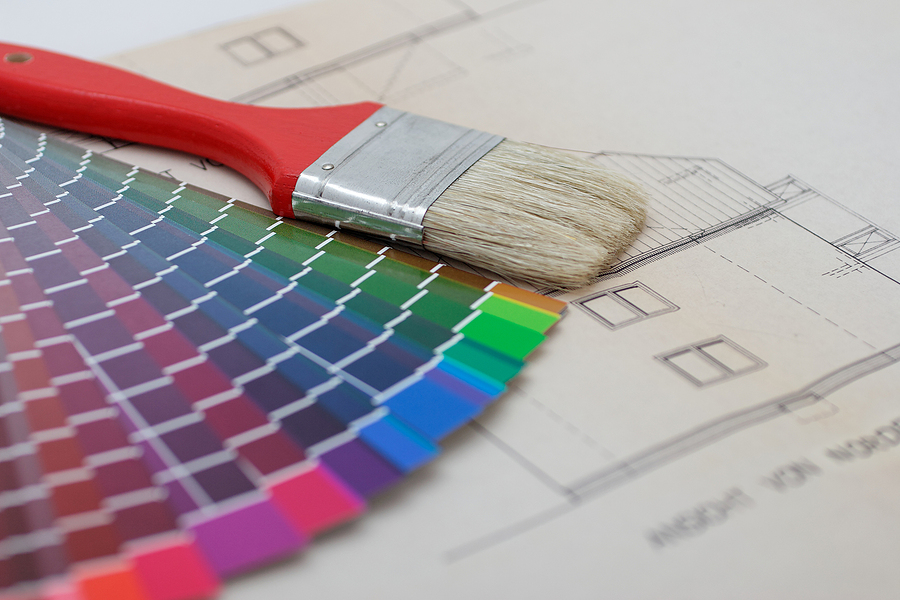 How Much Do Painters Cost in Illinois? | House And Office Painting Calculator
Be it residential or commercial painting, depending on the type of job, people in Illinois will pay between $2.23 – $4.82 per square foot to hire a professional painting company. Alarming, but true, 80% of homeowners who do not compare at least two quotes will overpay.
Use this tool from Best Painting Estimates to find out how much it will cost to have your house or office painted in Illinois.
TYPES OF PAINTING
Finding a quality painting company in your area takes as little as 30 seconds. Simply answer a small set of questions and we will connect you with local painting companies in your area.
How Much Does House Painting Cost in Illinois?
In Illinois, you're going to be looking to pay between $2.74 – $4.85 per square foot to paint a house.
800 Sq Ft House – Cost $2,672 – $2,899
1000 Sq Ft House – Cost $3,375 – $3,709
1500 Sq Ft House – Cost $5,002 – $5,284
2000 Sq Ft House – Cost $6,500 – $7,605
2500 Sq Ft House – Cost $7,104 – $8,795
3000 Sq Ft House – Cost $7,349 – $9,859
How Much Does Commercial Painting Cost in Illinois?
In Illinois, having your office or commercial building painted will cost somewhere between $2.94 – $5.57 per square foot to paint a house.
1000 Sq Ft Office – Cost $3,799 – $3,952
2000 Sq Ft Office – Cost $7,974 – $8,701
2500 Sq Ft Office – Cost $8,407 – $9,995
3000 Sq Ft Office – Cost $8,388 – $13,705
4000 Sq Ft Office – Cost $9,900 – $15,738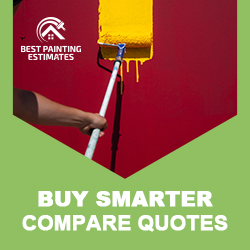 Get Painting Quotes in These Illinois Cities and More:
Chicago, IL; Aurora, IL; Naperville, IL; Joliet, IL; Rockford, IL
Find Painters in Illinois
Below is a list of painting contractors in Illinois. Reach out to them directly, or request to compare competitive quotes from 2-4 painting companies near you.
Chicago Painters Inc.
6263 N McCormick Blvd
Chicago, IL 60659
Tony's Painters & Drywall Repairs
550 W Galena Blvd Flr 1
Aurora, IL 60506
Improovy Painters
2329 Mecan Dr
Naperville, IL 60564
Affordable Luxury Painting and Remodeling
3705 Terrance Ferry Dr
Joliet, IL 60431
Zee's Painting LLC
4887 Linden Rd
Rockford, IL 61109
What Type of Solution Do You Need?
Understanding House Painting Costs in Illinois
As an avid home improvement enthusiast, I've seen firsthand the transformation that a fresh coat of paint can bring to a house. However, the magic of paint comes with a price tag. Let's dive into the costs associated with house painting in Illinois.
Cost Factors
Every home is unique, and so are the costs associated with painting it. Several variables determine the final cost. These include the size of the house, the type of paint used, and the complexity of the work.
Size of the House: Naturally, the larger the house, the higher the cost. For a two-story house, you're looking at more work, more paint, and often the use of specialized equipment.
Type of Paint: Not all paints are created equal. High-quality paints may have a higher upfront cost, but they often offer better coverage and longevity.
Complexity of the Work: Does your house have intricate architectural details? Multiple colors? These factors can increase the time and precision needed, hence increasing the cost.
Getting the Best Value for Your Money
Understanding the factors is one thing; getting the best value for your money is another. Here are some tips:
Do your homework: Research local painting contractors, read reviews, and get multiple quotes. This will not only help you find a reliable contractor but also give you an idea of the going rates.
Consider the time of year: In Illinois, the best time to paint is in late spring or early fall. During these periods, contractors may offer discounts due to lower demand.
Invest in quality: Remember, cheaper isn't always better. A quality paint job can protect your house from weather damage and increase its value.
So, ready to give your house a fresh look? Keep these points in mind, and you're sure to get a quality paint job that adds charm and value to your house, all while staying within your budget. Who knew that a can of paint could do so much?
Professional Painting Services in Chicago, Professional Painting Services in Aurora
Illinois Zip Codes Where We Provide Professional Painting Services
Chicago
60018, 60068, 60176, 60601, 60602, 60603, 60604, 60605, 60606, 60607, 60608, 60609, 60610, 60611, 60612, 60613, 60614, 60615, 60616, 60617, 60618, 60619, 60620, 60621, 60622, 60623, 60624, 60625, 60626, 60628, 60630, 60631, 60632, 60634, 60636, 60637, 60639, 60640, 60641, 60642, 60643, 60644, 60645, 60646, 60647, 60649, 60651, 60652, 60653, 60654, 60655, 60656, 60657, 60659, 60660, 60661, 60706, 60707, 60714
Aurora
60502, 60503, 60504, 60505, 60506, 60510, 60519, 60538, 60542, 60543, 60554, 60563, 60564, 60585
More Illinois Zip Codes we serve:
60540, 60442, 60560, 61088, 61101, 61102, 61104, 61107
Painting Quotes – Service Area