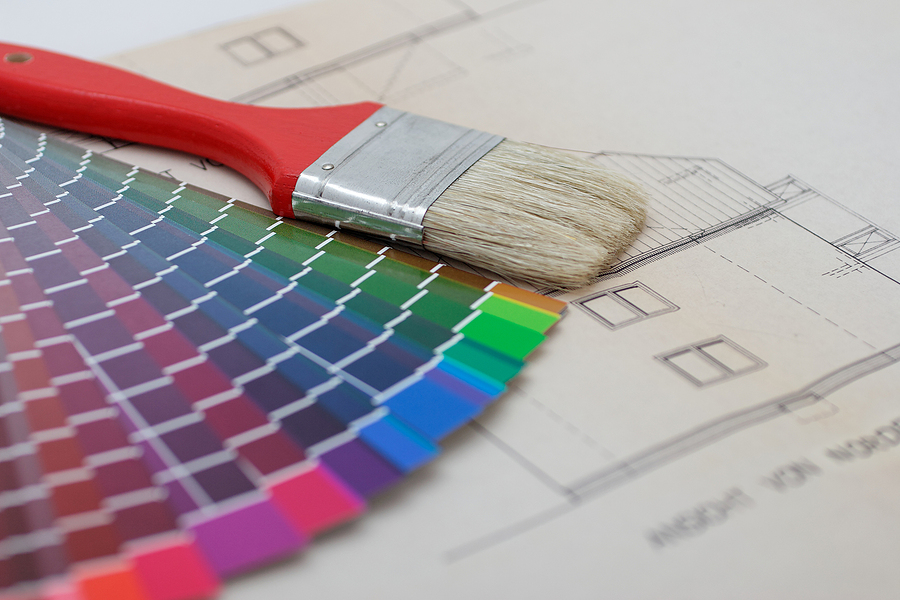 How Much Do Painters Cost in Indiana? | House And Office Painting Calculator
Be it residential or commercial painting, depending on the type of job, people in Indiana will pay between $2.20 – $4.83 per square foot to hire a professional painting company. Alarming, but true, 80% of homeowners who do not compare at least two quotes will overpay.
Use this tool from Best Painting Estimates to find out how much it will cost to have your house or office painted in Indiana.
TYPES OF PAINTING
Finding a quality painting company in your area takes as little as 30 seconds. Simply answer a small set of questions and we will connect you with local painting companies in your area.
How Much Does House Painting Cost in Indiana?
In Indiana, you're going to be looking to pay between $2.74 – $4.83 per square foot to paint a house.
800 Sq Ft House – Cost $2,672 – $2,902
1000 Sq Ft House – Cost $3,379 – $3,705
1500 Sq Ft House – Cost $5,002 – $5,289
2000 Sq Ft House – Cost $6,503 – $7,605
2500 Sq Ft House – Cost $7,100 – $8,792
3000 Sq Ft House – Cost $7,349 – $9,855
How Much Does Commercial Painting Cost in Indiana?
In Indiana, having your office or commercial building painted will cost somewhere between $2.94 – $5.53 per square foot to paint a house.
1000 Sq Ft Office – Cost $3,798 – $3,950
2000 Sq Ft Office – Cost $7,970 – $8,702
2500 Sq Ft Office – Cost $8,405 – $9,994
3000 Sq Ft Office – Cost $8,388 – $13,705
4000 Sq Ft Office – Cost $9,900 – $15,734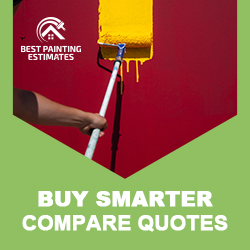 Get Painting Quotes in These Indiana Cities and More:
Fort Wayne, IN; Indianapolis, IN; Evansville, IN; South Bend, IN
Find Painters in Indiana
Below is a list of painting contractors in Indiana. Reach out to them directly, or request to compare competitive quotes from 2-4 painting companies near you.
CertaPro Painters of Fort Wayne, IN
228 A Collins Rd
Fort Wayne, IN 46825
Guy Painting
8916 E 82nd St
Indianapolis, IN 46256
BZW Master Painters
1115 Roy St
Fort Wayne, IN 46803
Sincler Painting
603 W Packard Ave
Fort Wayne, IN 46807
ONiT Painting
8345 Clearvista Pl Unit 300
Indianapolis, IN 46256
What Type of Solution Do You Need?
Understanding House Painting Costs in Indiana
As someone who's been involved in the home improvement scene, I've often been asked, "How much does it cost to paint a house in Indiana?" Well, let me break it down for you.
Factors That Affect Cost
Firstly, it's important to realize that numerous factors can affect the cost of a house painting project.
Size of the house: Naturally, a larger house requires more paint, and hence, more labor, leading to higher costs.
Type of paint: Premium paints may have a steeper price tag, but they often offer better coverage and durability.
Preparation work: If your house needs extensive prep work – such as repairing cracks or removing old paint – this will add to the cost.
Average Cost Breakdown
Now, on to the burning question: "What's the average cost?" In Indiana, the average cost to paint a house ranges from $1,500 to $4,000. That's a wide range, isn't it? But remember, each house is unique, and so are its painting needs.
Let's say you have a standard 2,500-square-foot, two-story home. The average cost for exterior painting could be around $3,500 to $5,000, while interior painting might set you back about $2,000 to $3,500.
Yet, wouldn't it be great to save some bucks? Well, you're in luck!
Tips to Save on House Painting
Here are a couple of cost-saving tips:
Do some prep work yourself: By handling some of the prep work like cleaning and minor repairs, you could save on labor costs.
Choose paint wisely: High-quality paint may be pricier, but it can last longer and save you money in the long run.
Remember, painting your house is an investment, not just an expense. It increases curb appeal, protects your home, and can even boost its resale value. So, the cost is worth it. Don't you agree?
Professional Painting Services in Indianapolis, Professional Painting Services in Fort Wayne
Indiana Zip Codes Where We Provide Professional Painting Services
Indianapolis
46227, 46226, 46254, 46237, 46203, 46222, 46224, 46219, 46217, 46220, 46260, 46235, 46241, 46201, 46239, 46218, 46229, 46236, 46205, 46234, 46221, 46268, 46214, 46256, 46208, 46202, 46240, 46250, 46228, 46259, 46231, 46278, 46204, 46280, 46225, 46216, 46290
Fort Wayne
46835, 46825, 46804, 46815, 46806, 46845, 46805, 46818, 46808, 46816, 46814, 46802, 46819, 46803, 46809
More Indiana Zip Codes we serve:
46910, 47916, 47320, 46701, 46001, 47917, 46911, 46103, 46012, 46016, 46013, 46011, 46017, 46702, 46703, 46030, 46704, 46501, 46104, 46705, 46031, 47918, 46502, 46706, 47001, 47102, 46710, 47420, 46123, 46105, 46106, 47006, 47010, 47920, 47421, 46107, 47011, 46711, 47104, 46301, 47512, 47513, 47424, 47832, 47401, 47403, 47408, 47404, 47406, 47405, 46714, 46110, 47601, 47106, 47324, 47921, 46504, 47833, 47514, 47834, 46506, 47836, 46913, 46507, 47515, 47922, 46111, 47923, 47012, 46112, 47220, 47325,
47516, 47326, 47924, 47925, 46914, 46508, 46915, 47926, 46721, 47223, 47327, 46113, 46917, 47108, 47224, 47519, 47520, 47837, 47838, 46032, 46033, 46115, 47928, 47016, 46303, 47521, 47840, 47330, 47110, 47929, 47610, 47111, 46117, 46304, 47611, 46723, 46034, 47930, 47129, 47841, 46510, 46118, 47226, 47842, 46120, 47427, 46121, 46035, 46725, 47201, 47203, 47227, 47331, 46919, 46730, 47846, 47112, 47932, 46731, 47114, 47522, 47933, 46732, 47017, 47229, 46307, 46511, 46920, 47612, 47523, 47334, 47847,
46122, 47940, 47941, 46733, 47524, 46922, 46923, 46310, 46926, 47115, 47230, 47525, 47018, 47335, 47527, 47848, 47336, 47337, 47231, 46311, 47942, 46312, 47338, 47116, 47339, 46124, 47528, 47613, 47117, 47232, 46514, 46516, 46517, 47429, 47529, 46036, 46125, 47118, 46524, 47531, 47714, 47711, 47712, 47715, 47710, 47720, 47725, 47713, 47708, 47943, 47849, 46126, 46928, 46127, 47850, 47340, 47532, 46128, 46038, 47234, 46929, 47020, 47119, 46039, 47648, 46040, 47341, 46130, 47944, 46930, 47946, 47649,
46041, 46131, 46044, 47120, 47431, 47535, 47235, 46737, 47432, 47536, 46931, 46932, 46738, 46404, 46408, 46403, 46407, 46406, 46409, 46402, 46933, 47342, 46740, 47537, 47122, 46133, 46045, 47948, 46526, 46528, 47433, 46741, 47615, 46530, 47123, 46135, 46140, 47345, 47344, 47240, 46936, 47124, 46143, 46142, 47616, 46319, 46531, 47022, 46144, 47346, 46742, 46532, 46323, 46324, 46320, 46327, 46340, 47243, 47125, 46743, 47853, 47434, 47348, 47244, 47639, 47640, 46341, 47436, 47126, 46322, 47949, 47854,
46745, 46342, 46047, 47541, 47023, 46146, 47246, 46746, 46747, 46748, 47542, 46750, 47437, 47855, 47950, 46048, 46147, 47438, 47546, 47130, 46938, 47247, 46049, 46755, 47351, 47951, 46939, 46759, 46760, 47952, 46345, 46346, 46050, 46148, 47857, 46534, 46901, 46902, 46347, 46348, 46940, 46350, 47135, 47954, 47909, 47905, 47904, 47901, 46761, 46941, 46405, 46349, 46943, 46536, 47550, 47136, 46763, 46537, 46051, 46764, 47024, 47025, 47137, 46052, 46538, 46765, 47551, 47858, 47352, 47138, 47353, 46766,
46946, 46767, 47552, 47955, 47441, 46149, 46947, 47553, 47354, 46356, 46950, 47355, 47619, 47443, 47654, 46951, 47250, 46150, 47140, 46953, 46952, 46770, 46056, 47859, 46151, 47141, 46957, 47142, 46155, 46055, 47860, 47957, 47260, 47958, 47143, 46539, 47861, 46410, 47030, 46958, 46959, 46360, 46057, 46540, 47356, 47031, 46542, 46365, 46543, 47145, 46156, 47357, 46544, 46545, 47446, 47358, 46771, 47959, 46772, 47557, 46773, 46157, 46960, 47862, 47558, 47960, 47359, 47360, 47032, 46158, 46160, 47963,
46161, 47964, 47361, 47620, 46058, 47304, 47302, 47303, 47306, 47305, 46321, 47147, 47034, 46550, 47448, 46162, 47150, 46552, 47362, 47863, 47631, 46774, 47965, 47160, 46163, 46553, 47263, 47967, 47968, 47161, 47035, 47162, 46961, 47449, 47630, 47966, 47969, 46164, 46060, 47264, 46366, 46554, 46962, 46165, 47265, 46555, 46556, 47660, 47561, 47367, 47562, 47036, 46967, 47451, 46968, 46063, 46776, 47452, 46561, 47037, 46777, 47163, 47970, 47564, 47453, 47665, 47971, 47164, 47454, 46166, 47270, 47368,
47666, 47455, 47038, 47865, 47165, 46064, 47369, 47974, 46970, 47567, 46562, 47866, 47975, 46167, 46168, 47568, 46779, 46563, 47868, 46781, 46368, 47371, 47633, 47869, 47670, 47456, 47166, 47373, 46171, 47977, 47978, 47980, 47634, 47374, 47380, 47871, 47040, 46172, 46974, 46783, 46975, 47635, 47872, 46371, 47574, 46784, 47981, 47874, 46065, 46978, 46173, 46175, 46979, 47575, 47576, 46785, 46373, 47876, 47577, 47381, 47167, 46374, 47578, 47579, 47382, 46375, 46376, 47580, 47273, 47457, 47170, 47172,
47383, 47274, 46068, 47879, 46377, 46176, 47880, 46069, 46565, 47384, 47581, 46982, 47458, 47459, 46984, 47683, 46614, 46628, 46619, 46637, 46615, 46613, 46617, 46635, 46601, 46616, 46786, 46787, 47460, 46788, 47385, 47386, 47462, 47584, 47272, 46985, 47982, 47881, 47585, 46180, 47464, 47983, 47387, 47882, 47388, 46379, 46070, 47041, 46986, 46987, 47465, 46567, 47175, 47280, 47586, 47637, 47802, 47803, 47805, 47807, 47804, 47809, 46381, 46071, 46570, 46072, 46571, 46181, 47588, 47467, 46988, 47177,
47390, 46382, 46791, 47468, 47884, 46989, 46990, 47281, 46383, 46385, 46991, 47987, 47590, 47282, 47042, 47043, 47591, 46992, 47638, 46573, 46182, 46574, 46994, 46390, 46792, 46580, 46582, 47501, 46793, 47989, 46794, 47990, 47469, 47003, 47060, 47906, 47907, 47991, 46183, 47885, 46074, 47596, 47992, 47283, 46391, 46392, 47597, 46393, 46184, 46075, 46394, 46186, 47470, 47393, 47993, 46996, 47394, 46076, 47994, 46590, 47598, 47995, 46795, 46797, 47471, 46595, 47997, 46798, 47396, 46998, 46799, 46077
Painting Quotes – Service Area