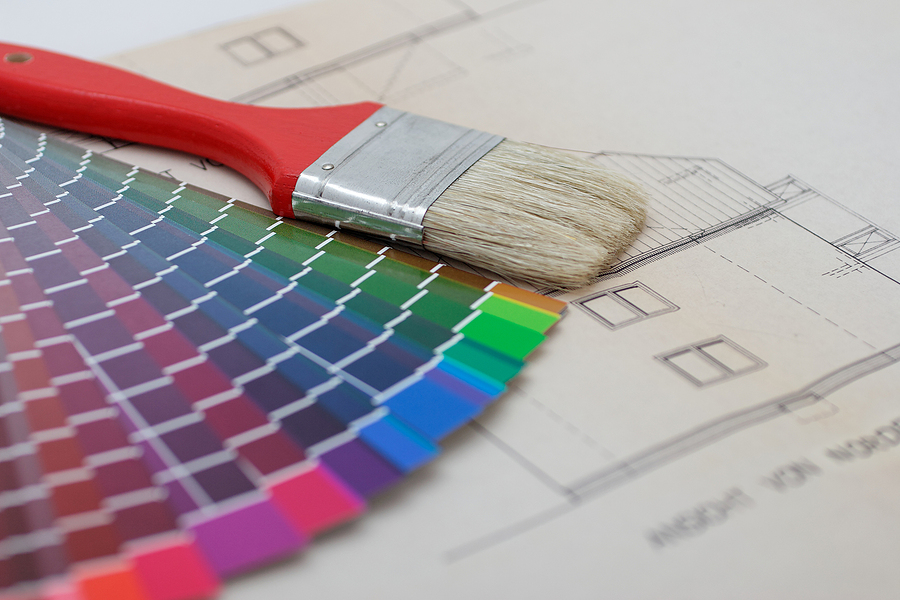 How Much Do Painters Cost in Louisiana? | House And Office Painting Calculator
Be it residential or commercial painting, depending on the type of job, people in Louisiana will pay between $2.23 – $4.85 per square foot to hire a professional painting company. Alarming, but true, 80% of homeowners who do not compare at least two quotes will overpay.
Use this tool from Best Painting Estimates to find out how much it will cost to have your house or office painted in Louisiana.
TYPES OF PAINTING
Finding a quality painting company in your area takes as little as 30 seconds. Simply answer a small set of questions and we will connect you with local painting companies in your area.
How Much Does House Painting Cost in Louisiana?
In Louisiana, you're going to be looking to pay between $2.73 – $4.85 per square foot to paint a house.
800 Sq Ft House – Cost $2,672 – $2,900
1000 Sq Ft House – Cost $3,379 – $3,708
1500 Sq Ft House – Cost $5,004 – $5,287
2000 Sq Ft House – Cost $6,500 – $7,600
2500 Sq Ft House – Cost $7,100 – $8,794
3000 Sq Ft House – Cost $7,349 – $9,857
How Much Does Commercial Painting Cost in Louisiana?
In Louisiana, having your office or commercial building painted will cost somewhere between $2.94 – $5.53 per square foot to paint a house.
1000 Sq Ft Office – Cost $3,799 – $3,949
2000 Sq Ft Office – Cost $7,970 – $8,705
2500 Sq Ft Office – Cost $8,403 – $9,995
3000 Sq Ft Office – Cost $8,388 – $13,707
4000 Sq Ft Office – Cost $9,900 – $15,735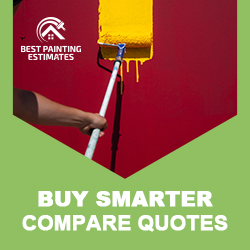 Get Painting Quotes in These Louisiana Cities and More:
Shreveport, LA; Baton Rouge, LA; New Orleans, LA; Metairie, LA
Find Painters in Louisiana
Below is a list of painting contractors in Louisiana. Reach out to them directly, or request to compare competitive quotes from 2-4 painting companies near you.
CertaPro Painters of Baton Rouge, LA
6860 Exchequer Dr #114
Baton Rouge, LA 70809
McConnell Painting Corporation
6721 Woolworth Rd
Shreveport, LA 71129
Prestigious Painting
18389 Petroleum Dr Ste. A
Baton Rouge, LA 70809
PaintForce1 LLC
4617 Earl Gros Ave Apt10
Baton Rouge, LA 70820
AHI Painting Company Of Shreveport
218 E Ratcliff St
Shreveport, LA 71104
What Type of Solution Do You Need?
The Intricacies of House Painting Costs in Louisiana
As someone who has had hands-on experience in the home improvement sector, I can tell you that the price tag attached to house painting in Louisiana is influenced by a variety of factors. Let's dive deeper into this topic.
The Size and Complexity of the Project
First and foremost, the size and complexity of your project significantly impact the cost. Painting a small bungalow will naturally be less expensive than a sprawling mansion. Not to mention, intricate details like moldings or multiple colors can add to the work and, consequently, to the cost.
Size: A larger surface area will require more paint and more labor, which drives up the cost.
Details: Detailed work such as painting window frames, doors, and moldings often requires a skilled hand and can add to the overall cost.
Material and Labor Costs
Another factor to consider is the cost of materials and labor. Quality paint can be pricey, but it lasts longer and usually requires fewer coats than cheaper alternatives. As for labor, professionals in Louisiana typically charge per hour or square foot, and their rates can vary widely.
Paint: Higher-quality paints may seem more expensive upfront, but they could save you money in the long run by requiring fewer touch-ups.
Labor: The experience and reputation of your chosen contractor can influence the labor cost. Remember, sometimes it's worth paying a bit more for a job well done.
In conclusion, the cost of house painting in Louisiana can fluctuate greatly based on the size of the project, the detail level, the quality of the materials, and labor costs. It's important to consider all these factors and get several quotes before making a decision. After all, your home is a big investment, isn't it worth treating it as such?
Professional Painting Services in Shreveport, Professional Painting Services in Baton Rouge
Louisiana Zip Codes Where We Provide Professional Painting Services
Shreveport
71106, 71107, 71118, 71105, 71109, 71108, 71115, 71104, 71129, 71119, 71101, 71103
Baton Rouge
70816, 70810, 70817, 70808, 70815, 70806, 70805, 70809, 70802, 70820, 70807, 70811, 70814, 70812, 70818, 70819, 70803, 70801, 70836
More Louisiana Zip Codes we serve:
70510, 70420, 71316, 70710, 71401, 70711, 71301, 71303, 71302, 70031, 70340, 70422, 71403, 70426, 70712, 70032, 71001, 70512, 71003, 71404, 70513, 70714, 70514, 71405, 70036, 71110, 70515, 71219, 71220, 70715, 71004, 70630, 70037, 70341, 71406, 71407, 71006, 71222, 70342, 71007, 71008, 70427, 71223, 70038, 71111, 71112, 70343, 70039, 71409, 70040, 70516, 70517, 70518, 70719, 71322, 70041, 70431, 70519, 71225, 71410, 70631, 71411, 70520, 70721, 71016, 71323, 70043, 70523, 70524, 71226, 70344, 71325,
71227, 70525, 71414, 71326, 70722, 71416, 71417, 71229, 71418, 70723, 71419, 71018, 71327, 71019, 70433, 70435, 70632, 70526, 71021, 70345, 70725, 70528, 71232, 71233, 70726, 70706, 70633, 70634, 70030, 70047, 71328, 71422, 70346, 70352, 71234, 71023, 70637, 71423, 71235, 71024, 70353, 70529, 70049, 71331, 70531, 70638, 71051, 71424, 70532, 70050, 71425, 71237, 70533, 71238, 70729, 70534, 70730, 70535, 70537, 70639, 71333, 71241, 70640, 71334, 71426, 71427, 71429, 70436, 70437, 70732, 71430, 71243,
70538, 70438, 70733, 71027, 70354, 70051, 70734, 71432, 70355, 71028, 70356, 71336, 71029, 71433, 71030, 70736, 70357, 71031, 70737, 71245, 70052, 71032, 70643, 70541, 70358, 70644, 70359, 71435, 70441, 70739, 71033, 70056, 70053, 70740, 70542, 70645, 70057, 71034, 71339, 70403, 70401, 70402, 71340, 70058, 71037, 70646, 71038, 71039, 71341, 70743, 71438, 71247, 70744, 71040, 71439, 71043, 70364, 70360, 70363, 70442, 71044, 70443, 70747, 70543, 70647, 70748, 71045, 70749, 70544, 71342, 70546, 71250,
71251, 71343, 70548, 71046, 71047, 71441, 70065, 70062, 70444, 71253, 70648, 70750, 70068, 70372, 70650, 70445, 70506, 70508, 70501, 70503, 70507, 70067, 70549, 70605, 70601, 70607, 70611, 70615, 71254, 70752, 70373, 70550, 71345, 70651, 71346, 71446, 71459, 71447, 70753, 71256, 71048, 70754, 70755, 70374, 71049, 70652, 70446, 70552, 70756, 70070, 70071, 70447, 70554, 70448, 70471, 71259, 71052, 71350, 71449, 70757, 71260, 71351, 70072, 71450, 70375, 70449, 70555, 71452, 71353, 71261, 70075, 70556,
70653, 70003, 70001, 70005, 70002, 70006, 70558, 71055, 70654, 71203, 71202, 71201, 71209, 70377, 71354, 71454, 71060, 71455, 71355, 70380, 70759, 71356, 70559, 70076, 70450, 70390, 70451, 71456, 71457, 70560, 70563, 70122, 70119, 70118, 70115, 70131, 70126, 70123, 70117, 70127, 70114, 70124, 70128, 70125, 70130, 70116, 70121, 70129, 70113, 70112, 70139, 70163, 70760, 71357, 71461, 71462, 70079, 70761, 71263, 71264, 71463, 70655, 71061, 71465, 70570, 70762, 71466, 70391, 71358, 70080, 70392, 70763,
70452, 71063, 70575, 70339, 70453, 70576, 71360, 71266, 70656, 71064, 70764, 70393, 71362, 71065, 70082, 71467, 70454, 70767, 70577, 70083, 70769, 70770, 71067, 71468, 71268, 70394, 70657, 70578, 71269, 70580, 70658, 70084, 71068, 70581, 71469, 70455, 71069, 70772, 70456, 70659, 70773, 71270, 71272, 70774, 70085, 70775, 70776, 70086, 71366, 71367, 70582, 70087, 71070, 71071, 70395, 70583, 71072, 71073, 71368, 71472, 71473, 71369, 71474, 71275, 70660, 70777, 70458, 70461, 70460, 71276, 70778, 71277,
70462, 71075, 70661, 71279, 71280, 71078, 70662, 70663, 70665, 71079, 70463, 70584, 70780, 70464, 71282, 70465, 70397, 70301, 70466, 71286, 71371, 71479, 70782, 70585, 71480, 70090, 70091, 70783, 71373, 70586, 70668, 70092, 71082, 70785, 70589, 71375, 70591, 71291, 71292, 70669, 70094, 70787, 70788, 71377, 70789, 71483, 71295, 71378, 71485, 70592, 70791, 71486
Painting Quotes – Service Area