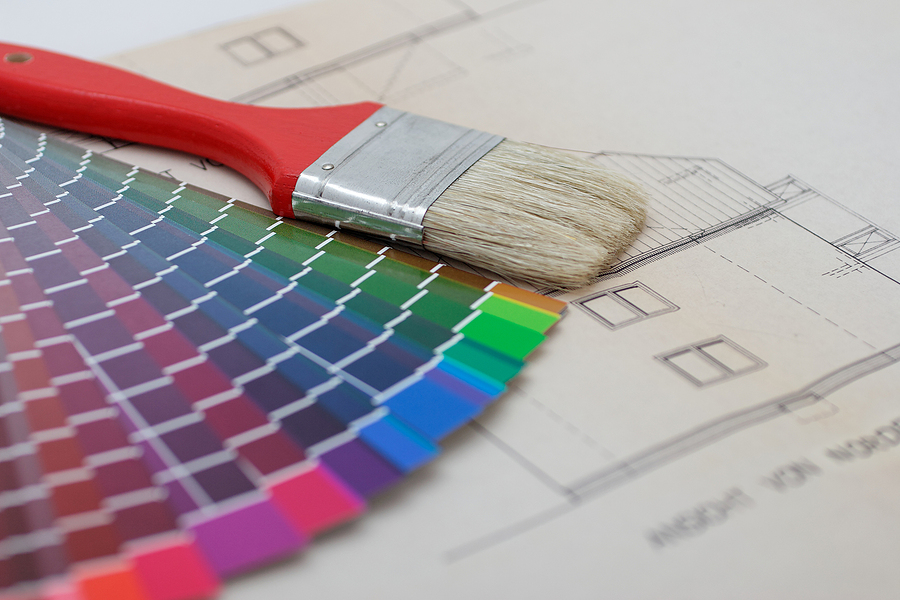 How Much Do Painters Cost in Missouri? | House And Office Painting Calculator
Be it residential or commercial painting, depending on the type of job, people in Missouri will pay between $2.19 – $4.84 per square foot to hire a professional painting company. Alarming, but true, 80% of homeowners who do not compare at least two quotes will overpay.
Use this tool from Best Painting Estimates to find out how much it will cost to have your house or office painted in Missouri.
TYPES OF PAINTING
Finding a quality painting company in your area takes as little as 30 seconds. Simply answer a small set of questions and we will connect you with local painting companies in your area.
How Much Does House Painting Cost in Missouri?
In Missouri, you're going to be looking to pay between $2.74 – $4.84 per square foot to paint a house.
800 Sq Ft House – Cost $2,672 – $2,900
1000 Sq Ft House – Cost $3,381 – $3,708
1500 Sq Ft House – Cost $5,003 – $5,285
2000 Sq Ft House – Cost $6,502 – $7,601
2500 Sq Ft House – Cost $7,104 – $8,795
3000 Sq Ft House – Cost $7,349 – $9,858
How Much Does Commercial Painting Cost in Missouri?
In Missouri, having your office or commercial building painted will cost somewhere between $2.94 – $5.54 per square foot to paint a house.
1000 Sq Ft Office – Cost $3,801 – $3,950
2000 Sq Ft Office – Cost $7,970 – $8,701
2500 Sq Ft Office – Cost $8,405 – $9,992
3000 Sq Ft Office – Cost $8,389 – $13,704
4000 Sq Ft Office – Cost $9,902 – $15,734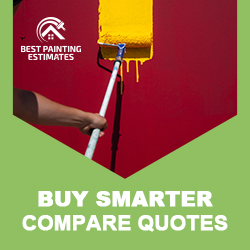 Get Painting Quotes in These Missouri Cities and More:
St. Louis, MO; Springfield, MO; Columbia, MO; Kansas City, MO
Find Painters in Missouri
Below is a list of painting contractors in Missouri. Reach out to them directly, or request to compare competitive quotes from 2-4 painting companies near you.
Dave's Painting
908 Stratford Ct
Columbia, MO 65203
Beckner Painting Midwest Inc
7805 Manchester Rd
Maplewood, MO 63143
Five Star Painting of Springfield, MO
6310 S Ridge Crossing Ave
Ozark, MO 65721
A to Z Painting & Decorating LLC
2525 S Ferguson Ave
Springfield, MO 65807
LSL Finishes LLC
1503 S Kingshighway Blvd
St. Louis, MO 63110
What Type of Solution Do You Need?
Unraveling House Painting Costs in Missouri
When it comes to home improvement, house painting is often an immediate game-changer. However, the cost can be a big question mark for many homeowners in Missouri. The price you pay largely depends on a variety of factors.
Factors Affecting Painting Costs
Size of Your House: Generally, the larger your house, the more you'll end up paying. Bigger houses simply have more wall space to cover.
Materials: The quality of the paint you choose also significantly affects the overall cost. Higher-quality paints might be more expensive upfront, but they often provide better coverage and last longer.
The complexity of the Job: Features like high ceilings or intricate trim work can increase the cost because they require more time and skill.
Based on these factors, you can expect to pay anywhere from $6,500 to $8,000 for an average-sized house in Missouri.
Ways to Minimize Painting Costs
While the cost of painting your home might seem steep, there are ways to minimize these expenses. First, consider doing some prep work yourself, such as cleaning and sanding the walls. This can help cut down on labor costs. Next, be sure to compare quotes from multiple contractors to ensure you're getting a fair price.
Remember, the lowest quote isn't always the best. Quality workmanship and reliable service are worth paying a bit more for. Lastly, investing in high-quality paint can save you money in the long run since you won't need to repaint as often.
So, whether you're freshening up a room or giving your entire home a new look, understanding these factors can help you budget for your painting project. With careful planning and consideration, you can keep your costs down while still achieving a stunning transformation.
Professional Painting Services in St. Louis, Professional Painting Services in Springfield, Professional Painting Services in Columbia
Missouri Zip Codes Where We Provide Professional Painting Services
St. Louis
63129, 63123, 63136, 63116, 63122, 63114, 63119, 63125, 63146, 63128, 63130, 63118, 63109, 63121, 63135, 63139, 63111, 63108, 63141, 63137, 63104, 63105, 63138, 63131, 63112, 63115, 63110, 63126, 63134, 63132, 63113, 63124, 63106, 63143, 63107, 63147, 63117, 63103, 63120, 63144, 63133, 63127, 63101, 63102, 63140, 63155
Springfield
65807, 65802, 65803, 65804, 65810, 65806, 65809
Columbia
More Missouri Zip Codes we serve:
64720, 63730, 64401, 64830, 64402, 65601, 63430, 64420, 64001, 64620, 63732, 65606, 64421, 64422, 64722, 64723, 63431, 64831, 63330, 63620, 63820, 64724, 63432, 63821, 63621, 64725, 65603, 65001, 65230, 63010, 65320, 64832, 65604, 63433, 65010, 63530, 63332, 65605, 65231, 65608, 64833, 65609, 63021, 63011, 63531, 64423, 65011, 63012, 64011, 63013, 63622, 63735, 65013, 63623, 63333, 64012, 63736, 65232, 63014, 63822, 63823, 64424, 63434, 65436, 63532, 65610, 65438, 63624, 65439, 63625, 65321, 65322,
63626, 64726, 65014, 63824, 63825, 63627, 65611, 64015, 64014, 64426, 64622, 65612, 64427, 65613, 63628, 65016, 65233, 65440, 64623, 65441, 63334, 65614, 63827, 63826, 65616, 63533, 64624, 64625, 63044, 65617, 65443, 65618, 64728, 64628, 65619, 63932, 64630, 63738, 65017, 65620, 65236, 64631, 64016, 65444, 65622, 65237, 63629, 63739, 64428, 64730, 65623, 65689, 63630, 64632, 65239, 63631, 65323, 65018, 63534, 64017, 64018, 65020, 64429, 63933, 63828, 63435, 65624, 63701, 63703, 63829, 64834, 64633,
64835, 64836, 63830, 65625, 63015, 63833, 65626, 63016, 65627, 63436, 65023, 64019, 63633, 65240, 65629, 63740, 65024, 63834, 65446, 63017, 63005, 65630, 64733, 64601, 64635, 63437, 65243, 65025, 64430, 63336, 63837, 64431, 64734, 65631, 65244, 65324, 64735, 63934, 64432, 63535, 64636, 65325, 64738, 63742, 64433, 64434, 64020, 65632, 65449, 63839, 64021, 64436, 65690, 64637, 64437, 65633, 64739, 65452, 65634, 63019, 65453, 63339, 65635, 63743, 65246, 64438, 65456, 64638, 64440, 63020, 64639, 64439,
64740, 64741, 63341, 63744, 64441, 63636, 65457, 63841, 64840, 63023, 65459, 63637, 63935, 65637, 64022, 63536, 64742, 65638, 63936, 64841, 65461, 65640, 63438, 63745, 65641, 64442, 63045, 64743, 63845, 64443, 65462, 64444, 63537, 65326, 64744, 65026, 65463, 65464, 65644, 63638, 63937, 63538, 64445, 63343, 63439, 65466, 65327, 63344, 63846, 63539, 65032, 65468, 63025, 65646, 63440, 65247, 64024, 65647, 65648, 65649, 63939, 64446, 64842, 65470, 63345, 63640, 63746, 64448, 65248, 63026, 63028, 64449,
63940, 65650, 63030, 65329, 63031, 63033, 63034, 63347, 65652, 64451, 63348, 65653, 65473, 65034, 64745, 63441, 65250, 63645, 65035, 64746, 65654, 63941, 63036, 63747, 63748, 65251, 65655, 65656, 64640, 64641, 64747, 65657, 63942, 64453, 63037, 63540, 63847, 63848, 65330, 64642, 63750, 65254, 63751, 63038, 63541, 63849, 65658, 64748, 64843, 63543, 64454, 65660, 64455, 64029, 64844, 63943, 64030, 64456, 65037, 63039, 63544, 63545, 65332, 65661, 63546, 63944, 64034, 63040, 65662, 63041, 64457, 64643,
65663, 65255, 65664, 64644, 63401, 64035, 64645, 65256, 64701, 65039, 65479, 65667, 63945, 64750, 64458, 63349, 63851, 63042, 64459, 63047, 65040, 64036, 63048, 65041, 65668, 65257, 64037, 63350, 63049, 65669, 63050, 63852, 64040, 63853, 65258, 65672, 64048, 65043, 64461, 63855, 63051, 65483, 65333, 65484, 65334, 65674, 64752, 64646, 63443, 65259, 63547, 65486, 63052, 64055, 64050, 64052, 64056, 64057, 64058, 64053, 64054, 65335, 63648, 63650, 65676, 63755, 65260, 65501, 64647, 64648, 65046, 64755,
65109, 65101, 64756, 65529, 63351, 64801, 64804, 63445, 65047, 64118, 64133, 64152, 64119, 64151, 64138, 64114, 64155, 64134, 64131, 64130, 64157, 64111, 64110, 64116, 64127, 64117, 64132, 64113, 64128, 64124, 64154, 64137, 64123, 64106, 64109, 64112, 64129, 64108, 64156, 64126, 64153, 64158, 64145, 64105, 64139, 64136, 64125, 64146, 64163, 64147, 64167, 64165, 64120, 64161, 64149, 64101, 64164, 64166, 64102, 64192, 64060, 63758, 63857, 63860, 65261, 64649, 65686, 63053, 64463, 65262, 64650, 64061,
65679, 63501, 65680, 65336, 63446, 65048, 65692, 63447, 63448, 65337, 63549, 64848, 63055, 64651, 63352, 65049, 63367, 64759, 65681, 64847, 63548, 65534, 64652, 65050, 64465, 64062, 63653, 65535, 65536, 64081, 64086, 64063, 64064, 64082, 64065, 64761, 65541, 63450, 63451, 63760, 63056, 63654, 64066, 63452, 64067, 64762, 64068, 65542, 63057, 63862, 65338, 65051, 65052, 64653, 63551, 64654, 65682, 65053, 64070, 63060, 65590, 65054, 65685, 63353, 63951, 64763, 64655, 64656, 63061, 63453, 65543, 65786,
65702, 63552, 65263, 64466, 63863, 65339, 65704, 63764, 64658, 65705, 63655, 65340, 65706, 63866, 63357, 65264, 64467, 63043, 64468, 63867, 64469, 64071, 63454, 64657, 63763, 64659, 63555, 64660, 64661, 65058, 64765, 65265, 65344, 63656, 63359, 63556, 63952, 65707, 63766, 64767, 64769, 63660, 64072, 65270, 65059, 65708, 63456, 63361, 63457, 65591, 64770, 65777, 64664, 65345, 63868, 63767, 65061, 65710, 63362, 64470, 64771, 65062, 65712, 65711, 65548, 65778, 64074, 63953, 64849, 63954, 65347, 64850,
64772, 65063, 63557, 63558, 63363, 65274, 64471, 63068, 63459, 63869, 63458, 65550, 64667, 65713, 65714, 65715, 64854, 64668, 65717, 63460, 63559, 63366, 64075, 63769, 64076, 63770, 63369, 65720, 65064, 63370, 63771, 64473, 64855, 64077, 65065, 64474, 64776, 65348, 65066, 63955, 65721, 63069, 63461, 65275, 63601, 63870, 64475, 63956, 63662, 64670, 65788, 64078, 63774, 63462, 63775, 63070, 63463, 65722, 64476, 63957, 65723, 65276, 63663, 64856, 65724, 65552, 64079, 64477, 64080, 65725, 63464, 65727,
63560, 64671, 65789, 65728, 65729, 63901, 63902, 63373, 63873, 65067, 63664, 65790, 65730, 65731, 64672, 65068, 65732, 64673, 65733, 64857, 64674, 65734, 63960, 63561, 65735, 63961, 64858, 64479, 65555, 64083, 64084, 64480, 63665, 64859, 65737, 65278, 65738, 63465, 63666, 65069, 64779, 64778, 65556, 64085, 63071, 65739, 64481, 63874, 64150, 65787, 63072, 65557, 65279, 64482, 65740, 64780, 64861, 65072, 65742, 65401, 63962, 64781, 63091, 64483, 64676, 65744, 65280, 64484, 65074, 63563, 65560, 65281,
65282, 64862, 64485, 63467, 64783, 63780, 65301, 63781, 65745, 63876, 64865, 65746, 63468, 63469, 64784, 65747, 64486, 64088, 63801, 63377, 63964, 64487, 65349, 65350, 64089, 65564, 65752, 64863, 65753, 64679, 65754, 65755, 63073, 63074, 63301, 63303, 63304, 63077, 65075, 65559, 64506, 64505, 64507, 64503, 64501, 64504, 63673, 63376, 65584, 65076, 64489, 63079, 64866, 63670, 65077, 63877, 65565, 64867, 64490, 65785, 65756, 65567, 65283, 65078, 65757, 64090, 63782, 65284, 65570, 63080, 65571, 64681,
65079, 65351, 65354, 63878, 65759, 64491, 63471, 65080, 65760, 65791, 65761, 65285, 65762, 63674, 64682, 65081, 64683, 64492, 65286, 63379, 63381, 65764, 64493, 65082, 65766, 65083, 63084, 64494, 63783, 63565, 65767, 64788, 64686, 63087, 63088, 63965, 63382, 63784, 65768, 65769, 65084, 65566, 65580, 65582, 63089, 63675, 64092, 64790, 65770, 65771, 63966, 63879, 64093, 63383, 65355, 65772, 63090, 65773, 64496, 64096, 63472, 65583, 64497, 65774, 64870, 64097, 63384, 64873, 63385, 65586, 63386, 65775,
64498, 64098, 65085, 65779, 64874, 64688, 65305, 63880, 63387, 63785, 65781, 63388, 63473, 63967, 65793, 65360, 65783, 63389, 63566, 65588, 64689, 65287, 64499, 63567, 63390, 63474, 63882, 65589, 63787, 65784
Painting Quotes – Service Area