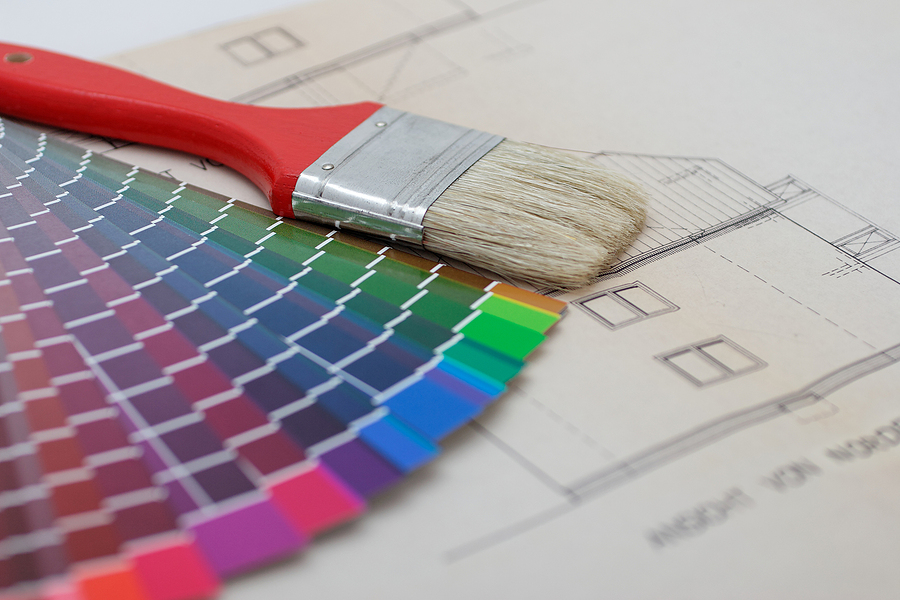 How Much Do Painters Cost in New York? | House And Office Painting Calculator
Be it residential or commercial painting, depending on the type of job, people in New York will pay between $2.24 – $4.87 per square foot to hire a professional painting company. Alarming, but true, 80% of homeowners who do not compare at least two quotes will overpay.
Use this tool from Best Painting Estimates to find out how much it will cost to have your house or office painted in New York.
TYPES OF PAINTING
Finding a quality painting company in your area takes as little as 30 seconds. Simply answer a small set of questions and we will connect you with local painting companies in your area.
How Much Does House Painting Cost in New York?
In New York, you're going to be looking to pay between $2.77 – $4.85 per square foot to paint a house.
800 Sq Ft House – Cost $2,672 – $2,902
1000 Sq Ft House – Cost $3,379 – $3,714
1500 Sq Ft House – Cost $5,002 – $5,289
2000 Sq Ft House – Cost $6,502 – $7,601
2500 Sq Ft House – Cost $7,101 – $8,795
3000 Sq Ft House – Cost $7,349 – $9,858
How Much Does Commercial Painting Cost in New York?
In New York, having your office or commercial building painted will cost somewhere between $2.95 – $5.57 per square foot to paint a house.
1000 Sq Ft Office – Cost $3,799 – $3,953
2000 Sq Ft Office – Cost $7,970 – $8,705
2500 Sq Ft Office – Cost $8,404 – $9,995
3000 Sq Ft Office – Cost $8,389 – $13,708
4000 Sq Ft Office – Cost $9,900 – $15,739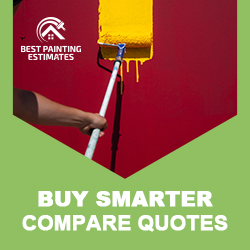 Get Painting Quotes in These New York Cities and More:
New York, NY; Syracuse, NY; Rochester, NY; Buffalo, NY; Yonkers, NY
Find Painters in New York
Below is a list of painting contractors in New York. Reach out to them directly, or request to compare competitive quotes from 2-4 painting companies near you.
Precision Painting Plus of Manhattan
100 Church St Suite 801
New York, NY 10007
Red Truck Painting
469 Pearl St
Rochester, NY 14607
Buffalo NY Painters
1 Seneca St Suit 29 – M20
Buffalo, NY 14210
All Painting Corp
356 Summit Ave
Mt Vernon, NY 10552
The Light House Painting Co
133 Bennett Ave
Yonkers, NY 10701
What Type of Solution Do You Need?
Understanding House Painting Costs in New York
As an avid participant in the home improvement sphere, I've had my fair share of experiences with house painting projects in New York. You know, it's not just about slapping color onto walls; it's an intricate process that requires time, effort, and of course, money.
So, how much does it cost to paint a house in New York? Well, it varies. You see, several factors influence the overall cost – the size of your house, the type of paint you choose, and the complexity of the job are just a few to name. It's a bit like ordering a custom-made pizza; the final price depends on your specific toppings!
Factors Impacting the Cost
Now, let's dive a bit deeper into these cost factors.
Size of the House: Naturally, the larger the house, the more paint you'll need. It's a straightforward calculation, really. A bigger house equals more surface area equals more paint.
Type of Paint: The cost of paint can vary significantly based on its quality. Think of it as the difference between a regular cup of joe and a fancy artisan coffee. Higher quality paints not only look better but also last longer, providing good value for your money in the long run.
Complexity of the Job: Painting a plain wall is one thing, but add in some architectural details, and the job becomes more complex. This is akin to a chef preparing a basic dish versus a gourmet meal. The latter requires more skill and time, hence, a higher cost.
Making Smart Choices
So, how do you navigate this world of house painting costs? Here are a few pointers:
Budget Wisely: Always set a realistic budget. It's like going shopping with a list – it keeps you focused and prevents overspending.
Quality over Quantity: Opt for high-quality paint. Remember, it's an investment in your home's future. Would you rather buy a sturdy, well-crafted piece of furniture or a flimsy one that you'd have to replace soon?
Seek Professional Advice: Consult with professionals. Their expertise can save you from costly mistakes. It's like having a personal trainer at the gym. Sure, you can work out alone, but having a professional guide you ensures you're doing it right.
In conclusion, house painting costs in New York can vary significantly based on several factors. But with careful planning and wise choices, you can ensure a great paint job without breaking the bank.
Professional Painting Services in New York, Professional Painting Services in Syracuse, Professional Painting Services in Rochester, Professional Painting Services in Buffalo, Professional Painting Services in Yonkers
New York Zip Codes Where We Provide Professional Painting Services
New York
10025, 10029, 10002, 10027, 10032, 10023, 10031, 10128, 10033, 10009, 10024, 10003, 10016, 10011, 10028, 10019, 10040, 10021, 10034, 10026, 10035, 10010, 10022, 10030, 10014, 10013, 10036, 10039, 10001, 10012, 10038, 10037, 10017, 10044, 10280, 10018, 10005, 10007, 10069, 10282, 10004, 10006, 10162, 10279, 10020, 10103, 10110, 10111, 10112, 10115, 10119, 10152, 10153, 10154, 10165, 10167, 10168, 10169, 10170, 10171, 10172, 10173, 10174, 10177, 10199, 10271, 10278
Syracuse
13210, 13208, 13212, 13204, 13205, 13206, 13203, 13219, 13215, 13209, 13207, 13214, 13224, 13202, 13211, 13290
Rochester
14609, 14624, 14612, 14621, 14626, 14606, 14616, 14623, 14620, 14617, 14618, 14615, 14611, 14607, 14613, 14610, 14619, 14622, 14605, 14608, 14625, 14604, 14627, 14614
Buffalo
14221, 14215, 14224, 14225, 14226, 14207, 14213, 14217, 14220, 14211, 14216, 14223, 14228, 14227, 14206, 14214, 14218, 14210, 14222, 14219, 14201, 14212, 14208, 14204, 14209, 14261, 14202, 14203
Yonkers
10701, 10705, 10704, 10710, 10703
More New York Zip Codes we serve:
12404, 12405, 13605, 13606, 14801, 12808, 13730, 14001, 12203, 12205, 12208, 12206, 12211, 12209, 12210, 12202, 12204, 12222, 12207, 11507, 14411, 12007, 14004, 13301, 14005, 13607, 14802, 14803, 14706, 14707, 14708, 14804, 14805, 12008, 12009, 13302, 12910, 11930, 10501, 12501, 11701, 12010, 12502, 12503, 13731, 14806, 14709, 14006, 12504, 13608, 13732, 14008, 13020, 11931, 14009, 10910, 10502, 10503, 12809, 14807, 12406, 10504, 11692, 12407, 14710, 11106, 11105, 11103, 11102, 12015, 12810, 14808,
11509, 14011, 12912, 13021, 13024, 13026, 12017, 13303, 12018, 14809, 14414, 11702, 13733, 12811, 11510, 10505, 13027, 12019, 12020, 14012, 13304, 12507, 12719, 13734, 14013, 14020, 14810, 11706, 11705, 11361, 11360, 11359, 11709, 12508, 10911, 12409, 14812, 13305, 10506, 10507, 14711, 11426, 11710, 14415, 11713, 14813, 14712, 14416, 13736, 12022, 12023, 13028, 12720, 11714, 14814, 12410, 13905, 13901, 13903, 13904, 13902, 14714, 13612, 10913, 14024, 14469, 10914, 12721, 12913, 12411, 13739, 13308,
12812, 11715, 11716, 12412, 14715, 12814, 12914, 13309, 14025, 13310, 13740, 14026, 14815, 12024, 14418, 12815, 13312, 13613, 14816, 11697, 11717, 13029, 10509, 10510, 11932, 13030, 13313, 13614, 11718, 12025, 14420, 14716, 10467, 10456, 10458, 10453, 10468, 10462, 10452, 10466, 10457, 10469, 10463, 10472, 10473, 10460, 10461, 10459, 10451, 10465, 10475, 10455, 10454, 10471, 10470, 10474, 10464, 10708, 13314, 11719, 11211, 11208, 11236, 11226, 11234, 11220, 11214, 11207, 11219, 11206, 11230, 11221,
11229, 11223, 11233, 11235, 11204, 11203, 11212, 11218, 11215, 11209, 11213, 11210, 11201, 11216, 11225, 11238, 11237, 11205, 11224, 11228, 11217, 11231, 11222, 11232, 11239, 14817, 13615, 12916, 10511, 10915, 14818, 12917, 12722, 13315, 12027, 14028, 12028, 14422, 12918, 12413, 13616, 14423, 12723, 12724, 11933, 11411, 12816, 13316, 14819, 14820, 13031, 14821, 10916, 12029, 13317, 14424, 14822, 13032, 13743, 14717, 14823, 13617, 13618, 11514, 12031, 10512, 12032, 13619, 14718, 13318, 14427, 13744,
12033, 13620, 13033, 12414, 14719, 13034, 14824, 13035, 11516, 14720, 11934, 11720, 11721, 12035, 11722, 13036, 10917, 14721, 13319, 14030, 12919, 10514, 12036, 13621, 12920, 12037, 13622, 14722, 12921, 12512, 14825, 13746, 14723, 12040, 13320, 10918, 12817, 12416, 12922, 13623, 13037, 14428, 12923, 13039, 13040, 10919, 14031, 14032, 13321, 12041, 12725, 12513, 13041, 13624, 13322, 12819, 13042, 12065, 14432, 12042, 13323, 12514, 12515, 14433, 14724, 12043, 12726, 12045, 12046, 14826, 12047, 13324,
10516, 11724, 14033, 11356, 14034, 14035, 13625, 11725, 12821, 14435, 14726, 10920, 13748, 12417, 12926, 13325, 13044, 14827, 13326, 12516, 12517, 13626, 11726, 11727, 14036, 12822, 14830, 12518, 12520, 12418, 11368, 13045, 10567, 12823, 12419, 14037, 12051, 12420, 12927, 12521, 13327, 10517, 12052, 10518, 10519, 10520, 12928, 14727, 12729, 11935, 14039, 14836, 12929, 14437, 14040, 13750, 13751, 14041, 13630, 13752, 13633, 13052, 13328, 11729, 13628, 12053, 14042, 13753, 12054, 13051, 12421, 14043,
13754, 14047, 14728, 13634, 12824, 12930, 10522, 13329, 12522, 13755, 14441, 13053, 12056, 14837, 14048, 12422, 13054, 13331, 12057, 12058, 13332, 14051, 14052, 12059, 14054, 13756, 12060, 14055, 12423, 11370, 11369, 12061, 11937, 11730, 12424, 11939, 11554, 13757, 11940, 12062, 11731, 11732, 14729, 11942, 14445, 11518, 12063, 11733, 13333, 13057, 12064, 10709, 11941, 13334, 14057, 13335, 13635, 14058, 13060, 12732, 12932, 12523, 12427, 12933, 12934, 12935, 12428, 14731, 14732, 13636, 14059, 11373,
14901, 14904, 14905, 14903, 11003, 10523, 13760, 13061, 14838, 12429, 12066, 12936, 13062, 13637, 13063, 13064, 14450, 14733, 12733, 11691, 11693, 14060, 11735, 14425, 11738, 14061, 13066, 13638, 12734, 12067, 14735, 14736, 13639, 6390, 13641, 12524, 13774, 12430, 11001, 11005, 10921, 11355, 11354, 11367, 11358, 11351, 11371, 13337, 12068, 11375, 12777, 13338, 14062, 12827, 12937, 13602, 12828, 12069, 12070, 10922, 13339, 13340, 13775, 13341, 11010, 14737, 14063, 14065, 12431, 11520, 13068, 12736,
11365, 11366, 14738, 14739, 13069, 12071, 12072, 12939, 14066, 12074, 12831, 11530, 12525, 10923, 13342, 10524, 14067, 14454, 14456, 13071, 13072, 12526, 14740, 14068, 12075, 13776, 12076, 12432, 13777, 11542, 11545, 11004, 12737, 12738, 13343, 12433, 12527, 12077, 12801, 14069, 11547, 12078, 10526, 10924, 13642, 14070, 12740, 12434, 14072, 10527, 12832, 13643, 11021, 11023, 11024, 11020, 11739, 14741, 13778, 12833, 12435, 14742, 11740, 11944, 11548, 12083, 12834, 14839, 10925, 13345, 13073, 14462,
12084, 12085, 13780, 12835, 12086, 12836, 12436, 12438, 14075, 13782, 13346, 14464, 13646, 14840, 12837, 11946, 13783, 12741, 12087, 13647, 13074, 13784, 13786, 13787, 10926, 12742, 10528, 13648, 12838, 10530, 13348, 13076, 10706, 11788, 10927, 10532, 14841, 14466, 11550, 11549, 13650, 13651, 14467, 12439, 13350, 13652, 13654, 11557, 11801, 12440, 12528, 10928, 12743, 10930, 12441, 10931, 12529, 14468, 14842, 13352, 14743, 13788, 13353, 13655, 11741, 14080, 13354, 14470, 11423, 12530, 12531, 11742,
13077, 14471, 14472, 12089, 12090, 12533, 14843, 14845, 12745, 14744, 11414, 10932, 12092, 13355, 12534, 12839, 12746, 12841, 14846, 12442, 11743, 11746, 12443, 12747, 12538, 13357, 12842, 13360, 14847, 11096, 14475, 14081, 10533, 11558, 11749, 11751, 11752, 14850, 14853, 11372, 14854, 11434, 11432, 11435, 11433, 11436, 11430, 11424, 11425, 11451, 11947, 14701, 13078, 14855, 14082, 12941, 12093, 10535, 12748, 11753, 12444, 12843, 10933, 13790, 12094, 12095, 13080, 13361, 14856, 10536, 12844, 12749,
12942, 12943, 12944, 12924, 12911, 14476, 14747, 12750, 14477, 12446, 14478, 11415, 12751, 14748, 13794, 12106, 13081, 11754, 12401, 13082, 13795, 14479, 13362, 13656, 13084, 13083, 12540, 12945, 12845, 11755, 12448, 12752, 12449, 12846, 10537, 12946, 12108, 14085, 14480, 14750, 14086, 12450, 14882, 10538, 12110, 11948, 13796, 11559, 14091, 14482, 13363, 12451, 14481, 13364, 11756, 12950, 14092, 12452, 12754, 14752, 14485, 14753, 11757, 14858, 14486, 13658, 13797, 13365, 14754, 11362, 11363, 14755,
13087, 13090, 13088, 12758, 14487, 12759, 13092, 14094, 14859, 11560, 14860, 11561, 12760, 11101, 11109, 12847, 13659, 14861, 13367, 11563, 14098, 12952, 12955, 14489, 13368, 14502, 14101, 13402, 13660, 10541, 13802, 12115, 12453, 13103, 12953, 11565, 10543, 14504, 11030, 13104, 13661, 11949, 14756, 12454, 13803, 13108, 13403, 12455, 13110, 14102, 14505, 12542, 13404, 13111, 10545, 12116, 13804, 11378, 11758, 11762, 13662, 11950, 11951, 11952, 12543, 12117, 14757, 13801, 13101, 13102, 12118, 11763,
14103, 12120, 12121, 11747, 13112, 14506, 13806, 13113, 11566, 13114, 12849, 12850, 11953, 11379, 12122, 14105, 14507, 10940, 10941, 13406, 13807, 11765, 12545, 11764, 12546, 14864, 10546, 12547, 11501, 12851, 13115, 12956, 13116, 12548, 13407, 10547, 12957, 12762, 10950, 10952, 11954, 13117, 12549, 12701, 14865, 10548, 12958, 12959, 13118, 12960, 12961, 11955, 13808, 12962, 13664, 13408, 10549, 12456, 14510, 11766, 12457, 13809, 10550, 10552, 10553, 13810, 12763, 10953, 14511, 13409, 10954, 12458,
14512, 12764, 12123, 13665, 13120, 13410, 11767, 12765, 12124, 13411, 10956, 10958, 13413, 11040, 11042, 12459, 12125, 13415, 12561, 10801, 10805, 10804, 12964, 11956, 12553, 13122, 13417, 14513, 13811, 12550, 12852, 14108, 14867, 13416, 13666, 14304, 14305, 14301, 14303, 14302, 14109, 13812, 12965, 13813, 12130, 13667, 11703, 12966, 13123, 12131, 12766, 13418, 12132, 14514, 14111, 12853, 14112, 12855, 14113, 12967, 13124, 12856, 14516, 10560, 14120, 11768, 12134, 13815, 13668, 14517, 10960, 12460,
11769, 14125, 11364, 12767, 11770, 11572, 14869, 13669, 14126, 11804, 12136, 13420, 11568, 14760, 12461, 12857, 13421, 13820, 14519, 10962, 14127, 11957, 13424, 13425, 10562, 13670, 13126, 13825, 10963, 13826, 14521, 13827, 12969, 13830, 11771, 11417, 11416, 14870, 13428, 12463, 10964, 14522, 14767, 12858, 13131, 13672, 12768, 11772, 12563, 12137, 12970, 14525, 12564, 10965, 11958, 10566, 10803, 14526, 14527, 13132, 14529, 14530, 14129, 12972, 13134, 12138, 14532, 13673, 12769, 12565, 12464, 13135,
12973, 10968, 13674, 14533, 14130, 12566, 14871, 12465, 10969, 12567, 14872, 12139, 13136, 14534, 11803, 12901, 12903, 12569, 10570, 13675, 13832, 12140, 11569, 13431, 10970, 13138, 12770, 13140, 10573, 13833, 12466, 14537, 12974, 11777, 11776, 12771, 12975, 13433, 11050, 14536, 12859, 14769, 13834, 14770, 13676, 12860, 12603, 12601, 12604, 12570, 10576, 14873, 12468, 13141, 12469, 13435, 13142, 14874, 10577, 10578, 12470, 12861, 10579, 13677, 11429, 11427, 11428, 12804, 11959, 12976, 14772, 14131,
13436, 12143, 12977, 13678, 13143, 12571, 13437, 12978, 13679, 11374, 13438, 11960, 12144, 13680, 12147, 14539, 12148, 14877, 12572, 12574, 14774, 13439, 13835, 13144, 11418, 12149, 13681, 11961, 11385, 12471, 12862, 14775, 11901, 12863, 12775, 14878, 12575, 11694, 11570, 11778, 13682, 13440, 13441, 14541, 11779, 11575, 12776, 14542, 13450, 11422, 12472, 11576, 11577, 12150, 12151, 12473, 12979, 12474, 12475, 14543, 14777, 14544, 13684, 10580, 12864, 13685, 11963, 11962, 11412, 14778, 11780, 13452,
12980, 14779, 12865, 13454, 12577, 12578, 14132, 12153, 13145, 12981, 12983, 12866, 14134, 12477, 13456, 13146, 14879, 11782, 10583, 12154, 12309, 12303, 12302, 12306, 12304, 12308, 12307, 12305, 12155, 12156, 12157, 12870, 12985, 12871, 14880, 13147, 14545, 14546, 11579, 11783, 11784, 12158, 13148, 12872, 12480, 13459, 11964, 11965, 13460, 14135, 14781, 13461, 11967, 12481, 11786, 14548, 10588, 12873, 13838, 13839, 12874, 14136, 14549, 14550, 14782, 13152, 13153, 10973, 14881, 12159, 12160, 10974,
12778, 11787, 13841, 13464, 14551, 14555, 10589, 11789, 12161, 12482, 13687, 14138, 12779, 12803, 11970, 13842, 13843, 13155, 11420, 13844, 11419, 10590, 14139, 11968, 10975, 11971, 10976, 12780, 12164, 14883, 14559, 12165, 11972, 12166, 12483, 10977, 13468, 11413, 14141, 14560, 12580, 14143, 12167, 12581, 14561, 13690, 10314, 10312, 10306, 10305, 10304, 10301, 10309, 10308, 10303, 10310, 10302, 10307, 10311, 14783, 12168, 12169, 13156, 10979, 12170, 13469, 14784, 12484, 11790, 11794, 12878, 10980,
12582, 12172, 13470, 14145, 12173, 12174, 10901, 12175, 12781, 11104, 12176, 14884, 12783, 13157, 11791, 13471, 12485, 10983, 10591, 13472, 13691, 10984, 10985, 12784, 10594, 13692, 13693, 12883, 12486, 13845, 12583, 10986, 14150, 13846, 12177, 14885, 13847, 12180, 12182, 12183, 14886, 13158, 10707, 13159, 12986, 13473, 10987, 12487, 13849, 13160, 11553, 11556, 10988, 12987, 11973, 13501, 13502, 12184, 10595, 10989, 12185, 11580, 11581, 14889, 13475, 14167, 12585, 12989, 13476, 13477, 13478, 13162,
10596, 14168, 13850, 14564, 12884, 12186, 10597, 13694, 11792, 11975, 12586, 14169, 12589, 13856, 14568, 13163, 13695, 11793, 12590, 13164, 12187, 12885, 14569, 10990, 10992, 12592, 11976, 12188, 13165, 14571, 13601, 13603, 13480, 12189, 14891, 14892, 12489, 14572, 14893, 14580, 13166, 13640, 12190, 13859, 14894, 14895, 11704, 14585, 12490, 12992, 12192, 13860, 13484, 13485, 14170, 12194, 10604, 10993, 11552, 14586, 12491, 11795, 12492, 12195, 13489, 13167, 10994, 13861, 12493, 10996, 12196, 11796,
12494, 13696, 14171, 13491, 12785, 11590, 13483, 12193, 13486, 14787, 13488, 11977, 11978, 13490, 14788, 12993, 10998, 12886, 12786, 10605, 10603, 10606, 10601, 10607, 12787, 12887, 13492, 11357, 14897, 13862, 14588, 13863, 14589, 13493, 11596, 12495, 12996, 13864, 12997, 14172, 12496, 13865, 12594, 13697, 12998, 14590, 12788, 11797, 13494, 11421, 14898, 11598, 12789, 11377, 12498, 12197, 12790, 11798, 12198, 14591, 11980, 14592, 14173, 10598, 13495, 14174, 12791, 12792
Painting Quotes – Service Area