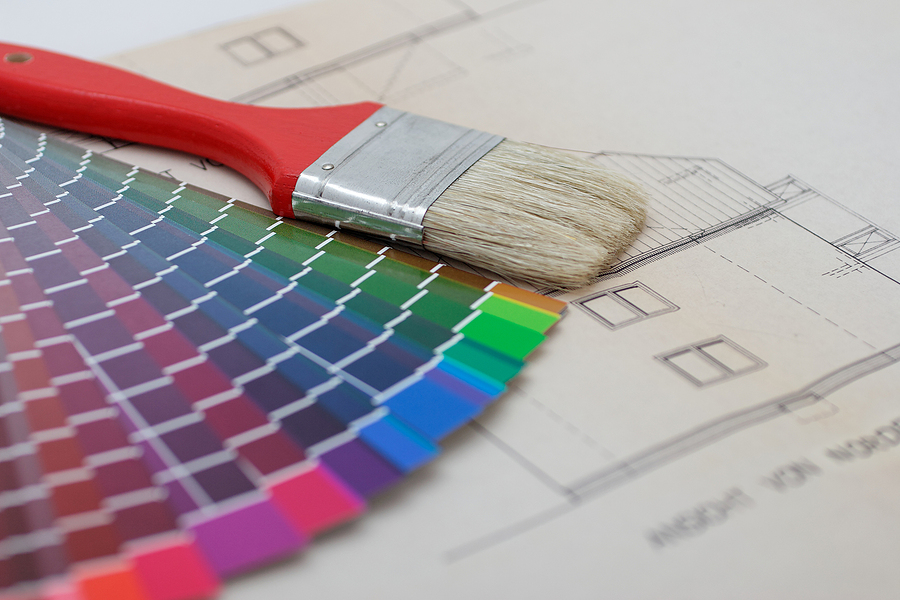 How Much Do Painters Cost in Oklahoma? | House And Office Painting Calculator
Be it residential or commercial painting, depending on the type of job, people in Oklahoma will pay between $2.23 – $4.85 per square foot to hire a professional painting company. Alarming, but true, 80% of homeowners who do not compare at least two quotes will overpay.
Use this tool from Best Painting Estimates to find out how much it will cost to have your house or office painted in Oklahoma.
TYPES OF PAINTING
Finding a quality painting company in your area takes as little as 30 seconds. Simply answer a small set of questions and we will connect you with local painting companies in your area.
How Much Does House Painting Cost in Oklahoma?
In Oklahoma, you're going to be looking to pay between $2.74 – $4.85 per square foot to paint a house.
800 Sq Ft House – Cost $2,672 – $2,904
1000 Sq Ft House – Cost $3,377 – $3,709
1500 Sq Ft House – Cost $5,002 – $5,285
2000 Sq Ft House – Cost $6,500 – $7,601
2500 Sq Ft House – Cost $7,101 – $8,794
3000 Sq Ft House – Cost $7,345 – $9,857
How Much Does Commercial Painting Cost in Oklahoma?
In Oklahoma, having your office or commercial building painted will cost somewhere between $2.90 – $5.54 per square foot to paint a house.
1000 Sq Ft Office – Cost $3,799 – $3,952
2000 Sq Ft Office – Cost $7,974 – $8,701
2500 Sq Ft Office – Cost $8,405 – $9,994
3000 Sq Ft Office – Cost $8,388 – $13,704
4000 Sq Ft Office – Cost $9,900 – $15,737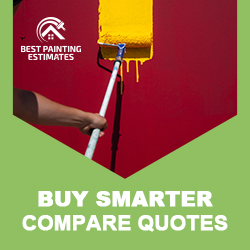 Get Painting Quotes in These Oklahoma Cities and More:
Oklahoma City, OK; Tulsa, OK; Norman, OK; Broken Arrow, OK
Find Painters in Oklahoma
Below is a list of painting contractors in Oklahoma. Reach out to them directly, or request to compare competitive quotes from 2-4 painting companies near you.
Paint It OKC
9101 S. Western, Ste.118, PMB 111
Oklahoma City, OK 73139
J&D Alvarado Painting LLC
8164 E 31st St
Tulsa, OK 74145
J & J Painting OKC
4500 N Classen Blvd suite 207
Oklahoma City, OK 73118
Ibanez Painting LLC
13324 Audrey Cir
Norman, OK 73026
Mastiff Painting
2313 Crestmont St #100
Norman, OK 73069
What Type of Solution Do You Need?
Understanding House Painting Costs in Oklahoma
When it comes to house painting in Oklahoma, one of the first questions that might pop into your head is, "How much is this going to cost me?" It's a valid concern. After all, we all want our homes to look their best without breaking the bank, right? So, let's dive right in.
Factors Influencing the Cost
Before we start throwing numbers around, it's important to understand that several factors can influence the cost of a paint job. The size of your home, the type of paint you choose, and even the time of year can all affect the final bill.
Size of the Home: Naturally, a larger home will require more paint and more time to cover, increasing the cost.
Type of Paint: Higher quality paints often come with a higher price tag, but they can provide better coverage and longer-lasting results.
Time of Year: In Oklahoma, weather can be a factor. Spring and fall usually offer the best painting conditions, but contractors may be busier during these times, potentially increasing costs.
Ballpark Figures for Painting Costs in Oklahoma
Now, for the part you've been waiting for. The cost! On average, you might expect to pay between $2,600 and $5,000 for exterior house painting in Oklahoma. Of course, these are just ballpark figures. The actual cost could be higher or lower depending on the factors mentioned above.
Remember, while cost is important, it shouldn't be the only factor in your decision. After all, isn't the beauty and longevity of your home's appearance worth a little extra investment? So, when you're ready to freshen up your Oklahoma home's exterior, don't just consider the price tag. Think about the value you're getting in return.
Professional Painting Services in Oklahoma City, Professional Painting Services in Tulsa, Professional Painting Services in Norman
Oklahoma Zip Codes Where We Provide Professional Painting Services
Oklahoma City
73160, 73170, 73120, 73112, 73110, 73159, 73119, 73162, 73132, 73127, 73107, 73109, 73135, 73115, 73129, 73130, 73114, 73139, 73142, 73108, 73118, 73106, 73122, 73111, 73116, 73165, 73117, 73179, 73105, 73149, 73134, 73150, 73103, 73128, 73102, 73131, 73121, 73173, 73145, 73141, 73169, 73104, 73151
Tulsa
74133, 74136, 74137, 74105, 74115, 74112, 74135, 74107, 74129, 74145, 74106, 74114, 74146, 74134, 74127, 74110, 74128, 74104, 74126, 74132, 74108, 74120, 74116, 74119, 74131, 74103, 74130, 74117
​​Norman
73072, 73071, 73069, 73026, 73019
More Oklahoma Zip Codes we serve:
74720, 74820, 74330, 73901, 73520, 74331, 74824, 74521, 74522, 73002, 73716, 74825, 73521, 73717, 73004, 73718, 73719, 73005, 74523, 73006, 73620, 73007, 73401, 74901, 73832, 74826, 74525, 74827, 74001, 73931, 74002, 74006, 74003, 74722, 73932, 74421, 74723, 73622, 73008, 74724, 74332, 74630, 73009, 73720, 74008, 74631, 73526, 73010, 74528, 74333, 73933, 74726, 74930, 74829, 74727, 74830, 74422, 73011, 74423, 74632, 73012, 74010, 74012, 74014, 74011, 74728, 74530, 73834, 74931, 74633, 73722, 73430,
73624, 73625, 74831, 73527, 74729, 74730, 73014, 74531, 73835, 74932, 74425, 74533, 73724, 73626, 73726, 73015, 74832, 73727, 73627, 74731, 73016, 74833, 74015, 73017, 74534, 74834, 73528, 74426, 74016, 73728, 73838, 73628, 73018, 73020, 74337, 74017, 74535, 74536, 73729, 74020, 73601, 74538, 74733, 74338, 73432, 74021, 73021, 73529, 74339, 74836, 74427, 74022, 73632, 73024, 74428, 73425, 73730, 74429, 73027, 73638, 73028, 74837, 74430, 74023, 73639, 73029, 73731, 74540, 74026, 73530, 73030, 74636,
74027, 74028, 73531, 74431, 74029, 73641, 74340, 73032, 73733, 73734, 73735, 74030, 73532, 73533, 74701, 73642, 74839, 74734, 73033, 74840, 73013, 73034, 73003, 73036, 73537, 73538, 73644, 73539, 73433, 73703, 73701, 73705, 73645, 74342, 74432, 74637, 74343, 73736, 73737, 74935, 73840, 73540, 73646, 73937, 74543, 74842, 74843, 73541, 73938, 73038, 74434, 73503, 73841, 74735, 73647, 73434, 74844, 73542, 73842, 73843, 74936, 73738, 74736, 73844, 73040, 73543, 74032, 74033, 73739, 73939, 74435, 73041,
73544, 73042, 73437, 73546, 73547, 74738, 73043, 74344, 73044, 73942, 74546, 74034, 73650, 74845, 73944, 73045, 74547, 74436, 73548, 74740, 73549, 73438, 74937, 73741, 74741, 73444, 73742, 74437, 73743, 73047, 73744, 74438, 73651, 74939, 74848, 73550, 73551, 74035, 74549, 73945, 73746, 74940, 74743, 74441, 74640, 73048, 74745, 73552, 74442, 74036, 73747, 74346, 74037, 74038, 73749, 73049, 74347, 74641, 74039, 74747, 74748, 73946, 74941, 74349, 73947, 74041, 73750, 73439, 74552, 74553, 74849, 74554,
73753, 73754, 74850, 74643, 74555, 74350, 73050, 73848, 73505, 73507, 73501, 73440, 73654, 74942, 74556, 74042, 73441, 74943, 73051, 73052, 73442, 74352, 73443, 73655, 73755, 73053, 73553, 73756, 73757, 73054, 74852, 73446, 73758, 73554, 73555, 74044, 73447, 74045, 74945, 73448, 74644, 73055, 73056, 73556, 74854, 73851, 73057, 74501, 74944, 74851, 73449, 73759, 73557, 74855, 73760, 73058, 74354, 73450, 74046, 74856, 74750, 73059, 74946, 73852, 74445, 73061, 74047, 73559, 73062, 74557, 74948, 73063,
74949, 74403, 74401, 73064, 73853, 74646, 73761, 74558, 74857, 73065, 74647, 73066, 73067, 73068, 74358, 74048, 74050, 74359, 73658, 74051, 74052, 73762, 74446, 73763, 74859, 74447, 74450, 73560, 73764, 74053, 73073, 74054, 73453, 74055, 74860, 74951, 73074, 74451, 73075, 74056, 74058, 74452, 74059, 73077, 74360, 73078, 74560, 74753, 73079, 74902, 74601, 74604, 73766, 74454, 74455, 74953, 74864, 74456, 74457, 74060, 74361, 73080, 73659, 74363, 74561, 74650, 74061, 73562, 73481, 74562, 73455, 74563,
74651, 74458, 74459, 73660, 73456, 74754, 73768, 74062, 73661, 74865, 74954, 73564, 74364, 73855, 74755, 73082, 73565, 74072, 74365, 74955, 74063, 74066, 74867, 74565, 74756, 73662, 74460, 73663, 74868, 73664, 74956, 74068, 73857, 73858, 74801, 74804, 74652, 74070, 74071, 74957, 74567, 73566, 74759, 74869, 74366, 73084, 74760, 74073, 74959, 73458, 73567, 74462, 74074, 74075, 74078, 74960, 74871, 74367, 74872, 74569, 74079, 74570, 73086, 73666, 74761, 74463, 74464, 74080, 74571, 73667, 73487, 74873,
73568, 74081, 73569, 73949, 73459, 73669, 73570, 73460, 74653, 74875, 74572, 73950, 74574, 73089, 74368, 73951, 73090, 74764, 73491, 74082, 73092, 74962, 73859, 74301, 73571, 74467, 74477, 74468, 73771, 73572, 74878, 74083, 73461, 74576, 74469, 73093, 73772, 74963, 74964, 73773, 73573, 73095, 73860, 73096, 74470, 74369, 74880, 74471, 74881, 74965, 74883, 74884, 73097, 74472, 74577, 74578, 73673, 73463, 74966, 73801, 74766, 74370, 73098, 74084, 74085, 73099
Painting Quotes – Service Area