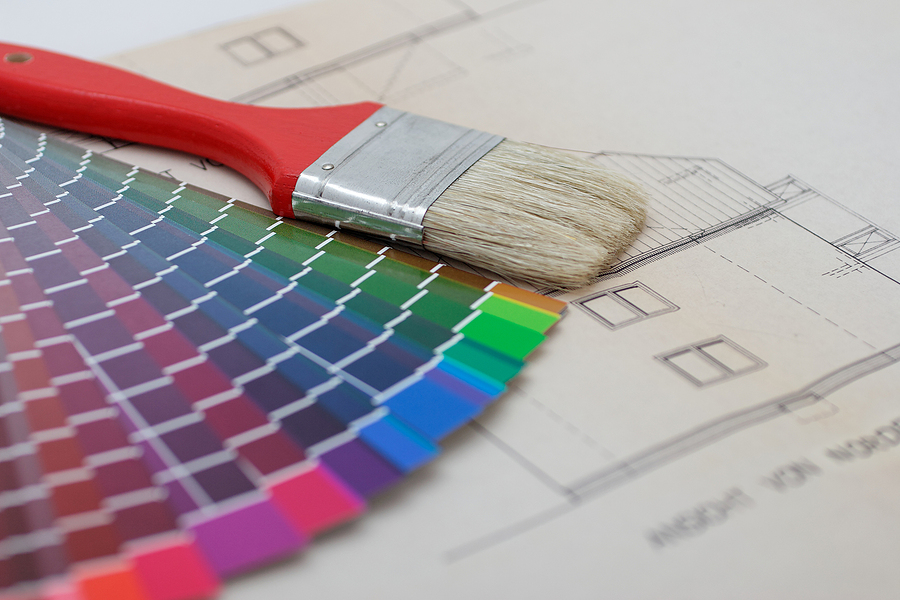 How Much Do Painters Cost in Wisconsin? | House And Office Painting Calculator
Be it residential or commercial painting, depending on the type of job, people in Wisconsin will pay between $2.23 – $4.84 per square foot to hire a professional painting company. Alarming, but true, 80% of homeowners who do not compare at least two quotes will overpay.
Use this tool from Best Painting Estimates to find out how much it will cost to have your house or office painted in Wisconsin.
TYPES OF PAINTING
Finding a quality painting company in your area takes as little as 30 seconds. Simply answer a small set of questions and we will connect you with local painting companies in your area.
How Much Does House Painting Cost in Wisconsin?
In Wisconsin, you're going to be looking to pay between $2.74 – $4.87 per square foot to paint a house.
800 Sq Ft House – Cost $2,672 – $2,898
1000 Sq Ft House – Cost $3,379 – $3,709
1500 Sq Ft House – Cost $5,003 – $5,287
2000 Sq Ft House – Cost $6,500 – $7,601
2500 Sq Ft House – Cost $7,101 – $8,795
3000 Sq Ft House – Cost $7,349 – $9,858
How Much Does Commercial Painting Cost in Wisconsin?
In Wisconsin, having your office or commercial building painted will cost somewhere between $2.94 – $5.52 per square foot to paint a house.
1000 Sq Ft Office – Cost $3,799 – $3,953
2000 Sq Ft Office – Cost $7,972 – $8,701
2500 Sq Ft Office – Cost $8,407 – $9,995
3000 Sq Ft Office – Cost $8,389 – $13,703
4000 Sq Ft Office – Cost $9,900 – $15,738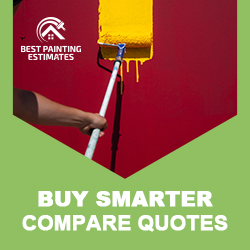 Get Painting Quotes in These Wisconsin Cities and More:
Milwaukee, WI; Madison, WI; Green Bay, WI; Green Bay, WI
Find Painters in Wisconsin
Below is a list of painting contractors in Wisconsin. Reach out to them directly, or request to compare competitive quotes from 2-4 painting companies near you.
CertaPro Painters of Madison, WI
2742 Agriculture Dr
Madison, WI 53718
Genesis Painting
4401 Femrite Dr
Madison, WI 53716
CertaPro Painters of Milwaukee, WI
1815 S 108th St
West Allis, WI 53214
Colorwheel Painting
3804 W Vliet St
Milwaukee, WI 53208
The Painter Guys LLC
2802 N 89th St
Milwaukee, WI 53222
What Type of Solution Do You Need?
A Guide to House Painting Costs in Wisconsin
Painting your house is a fantastic way to boost curb appeal and increase property value. However, budgeting for a paint job in Wisconsin can be tricky due to various factors.
Understanding the Basics
Generally, painting a house in Wisconsin may cost anywhere between $1,500 to $4,000, depending on several aspects. Size of the house is the primary determinant – larger homes require more paint and time, thus increasing costs.
The quality of the paint used also influences the final price tag. High-quality, durable paints may be pricier upfront, but they offer longevity and better aesthetics.
Hidden Costs – What to Keep in Mind?
Preparation Work: If your walls require significant prep work, such as sanding or wallpaper removal, expect to pay extra.
Seasonal Fluctuations: Painting costs can also vary depending on the time of year. Spring and summer are often peak painting seasons, leading to increased demand and potentially higher prices.
Complexity: Unique architectural elements and complex patterns may need special attention, adding to the overall costs.
Remember, the cheapest option isn't always the best. When it comes to house painting, you often get what you pay for. So, wouldn't it be better to invest in a high-quality job that lasts for years rather than opting for a cheap, quick fix?
In conclusion, while it's essential to understand the average costs of house painting in Wisconsin, remember that each job is unique. Therefore, it's always a good idea to get a few estimates before making a decision. After all, your home is your castle, isn't it?
Professional Painting Services in Madison, Professional Painting Services in Milwaukee
Wisconsin Zip Codes Where We Provide Professional Painting Services
Milwaukee
53215, 53209, 53218, 53221, 53204, 53207, 53214, 53211, 53219, 53216, 53212, 53208, 53223, 53217, 53213, 53210, 53225, 53222, 53220, 53202, 53227, 53206, 53224, 53226, 53233, 53228, 53235, 53205, 53203, 53295
Madison
53711, 53704, 53703, 53719, 53705, 53713, 53716, 53714, 53718, 53715, 53717, 53706, 53726, 53702, 53792
More Wisconsin Zip Codes we serve:
54405, 54101, 53910, 53001, 53501, 53502, 54201, 53002, 54610, 54611, 54805, 54909, 54720, 54102, 54001, 54406, 54407, 54408, 54409, 54915, 54914, 54911, 54913, 54612, 53503, 54511, 53504, 54721, 54613, 53911, 54103, 54410, 53003, 54806, 54104, 54411, 54412, 54722, 53505, 53506, 54413, 53801, 54202, 54002, 54810, 54921, 54614, 53913, 53507, 54812, 54813, 54723, 54814, 54922, 53916, 53802, 54003, 53004, 53508, 53510, 53511, 53803, 54923, 53103, 54817, 54414, 54106, 53515, 54615, 54616, 53516, 54724,
53804, 53517, 53518, 54107, 53805, 54512, 54416, 54725, 54726, 53919, 54513, 53920, 54110, 53104, 53520, 54417, 53045, 53005, 53521, 53006, 53522, 54819, 54820, 54204, 54418, 53105, 53922, 53007, 54927, 54514, 54821, 54727, 53108, 53923, 53523, 54822, 54618, 53010, 54928, 53011, 54205, 54619, 53806, 54515, 53924, 54111, 53013, 53012, 54824, 54621, 54728, 54420, 53014, 54729, 54517, 54004, 54005, 53015, 53525, 54929, 53016, 53526, 54622, 54421, 54112, 54730, 53017, 54207, 54930, 53925, 54113, 54826,
54519, 54731, 54623, 54732, 54827, 53527, 54828, 54520, 54114, 53528, 53807, 53110, 54829, 54422, 54006, 54423, 54931, 54733, 53926, 54830, 53529, 53114, 53530, 53532, 54115, 54624, 54007, 54424, 53531, 53018, 53115, 54208, 53808, 54625, 53533, 54425, 53118, 54734, 53928, 54009, 54832, 54119, 54736, 53119, 54521, 54010, 53120, 54626, 54703, 54701, 54737, 53019, 54426, 53534, 54209, 54427, 54428, 54932, 54738, 54739, 53020, 53121, 54210, 54011, 53122, 54740, 53929, 54430, 54933, 53930, 54211, 54627,
54934, 53536, 54835, 54741, 53931, 54742, 53932, 54120, 53809, 54628, 54524, 54212, 54121, 54935, 54937, 53125, 53537, 54123, 54213, 53538, 54629, 53933, 54836, 54214, 53132, 53126, 54837, 53021, 54940, 53934, 53935, 54630, 54631, 54632, 53128, 53022, 54525, 54124, 54433, 54435, 54526, 53810, 53023, 54013, 54527, 54125, 54838, 53540, 53024, 53936, 54839, 54436, 54840, 53541, 54313, 54311, 54302, 54303, 54304, 54301, 54307, 54941, 54127, 53129, 54126, 54942, 54437, 54128, 54014, 53130, 54015, 54943,
54529, 53027, 53029, 54440, 54841, 54530, 54842, 54843, 53811, 54531, 53137, 54844, 54845, 54441, 54846, 53543, 54129, 53937, 54634, 53031, 54635, 54745, 53544, 54636, 53032, 54944, 54082, 53033, 54016, 54746, 54534, 53034, 54637, 54747, 54945, 54442, 54536, 53035, 54847, 53036, 53037, 53546, 53545, 53549, 54748, 53038, 53550, 54443, 53039, 53139, 54130, 54638, 54537, 53142, 53140, 53144, 53143, 54135, 53040, 54216, 53042, 54136, 54946, 53939, 54749, 53044, 54137, 54601, 54603, 54639, 54850, 53941,
54538, 54848, 53147, 53551, 54849, 54539, 54138, 53813, 54540, 53046, 54541, 54947, 53047, 54139, 54948, 53553, 54140, 54141, 53554, 53555, 53943, 53048, 53556, 54542, 53557, 54446, 54447, 54853, 54217, 53944, 54750, 53049, 54949, 54545, 54220, 54854, 54448, 54855, 54227, 54143, 54950, 53946, 53947, 53559, 54449, 54856, 54641, 54450, 53948, 53050, 53560, 53558, 54451, 54546, 54642, 54952, 53051, 54751, 53097, 54547, 54452, 54754, 53561, 53562, 54857, 54454, 54643, 54858, 53563, 54644, 53565, 54548,
54859, 54228, 54755, 53566, 53949, 53569, 53570, 54550, 53571, 54455, 53057, 53816, 53572, 54645, 54149, 53149, 53573, 53150, 53058, 54646, 54956, 54456, 54457, 54756, 54458, 54150, 53059, 54960, 54757, 53151, 53146, 54229, 53574, 53061, 53950, 54961, 54017, 53063, 54151, 53951, 53153, 54648, 53154, 53065, 53066, 54153, 54154, 54861, 54962, 54459, 54862, 53069, 54963, 54650, 54155, 54651, 53070, 53575, 53576, 54020, 54901, 54902, 54904, 54758, 54460, 53952, 53953, 53156, 53954, 54552, 53817, 54462,
54463, 54156, 54759, 54157, 53072, 54554, 54555, 54465, 54964, 54760, 54965, 54466, 53577, 54966, 53818, 53158, 54467, 54761, 53073, 54864, 54469, 53074, 54865, 53901, 54159, 53820, 54160, 54161, 54967, 53955, 53821, 53578, 54762, 54556, 54021, 54557, 54968, 54162, 53402, 53403, 53406, 53405, 53404, 54867, 53956, 53075, 54652, 54970, 53959, 54230, 53579, 53580, 54501, 54470, 54868, 53076, 53581, 54763, 53582, 54471, 53960, 54971, 54022, 54023, 53167, 53961, 54653, 54974, 54473, 54474, 53078, 54475,
54024, 54558, 54232, 53168, 54765, 54870, 53583, 53080, 54559, 54560, 54977, 54476, 54654, 54165, 53585, 54166, 53081, 53083, 53085, 54766, 54871, 54169, 54170, 53586, 53170, 54872, 54234, 53086, 54171, 54655, 54873, 54025, 53172, 54874, 53587, 54656, 54479, 54801, 53588, 54767, 54875, 53079, 54768, 54561, 54026, 54480, 54657, 54481, 53825, 53088, 54769, 54658, 54876, 53589, 54484, 54770, 54235, 53177, 54173, 53178, 54485, 53590, 54880, 54174, 53089, 54659, 53091, 53092, 54771, 54562, 54486, 54660,
54487, 54563, 54175, 54888, 54661, 53179, 54564, 54889, 53181, 54241, 53182, 54488, 54565, 54245, 54979, 53593, 54489, 54664, 54665, 54566, 53093, 53183, 53184, 54666, 54891, 54246, 53185, 53594, 53094, 53098, 54980, 53188, 53186, 53189, 53597, 54981, 53963, 54401, 54403, 54177, 54982, 53826, 54893, 53095, 53090, 54669, 54490, 54667, 53964, 54983, 54895, 54772, 54491, 54773, 54247, 53190, 54984, 54493, 53191, 53192, 54027, 54670, 53598, 54985, 54986, 54896, 53965, 54494, 54495, 54498, 54499, 53968,
53599, 53827, 54568, 54028, 54180, 53969, 53195
Painting Quotes – Service Area