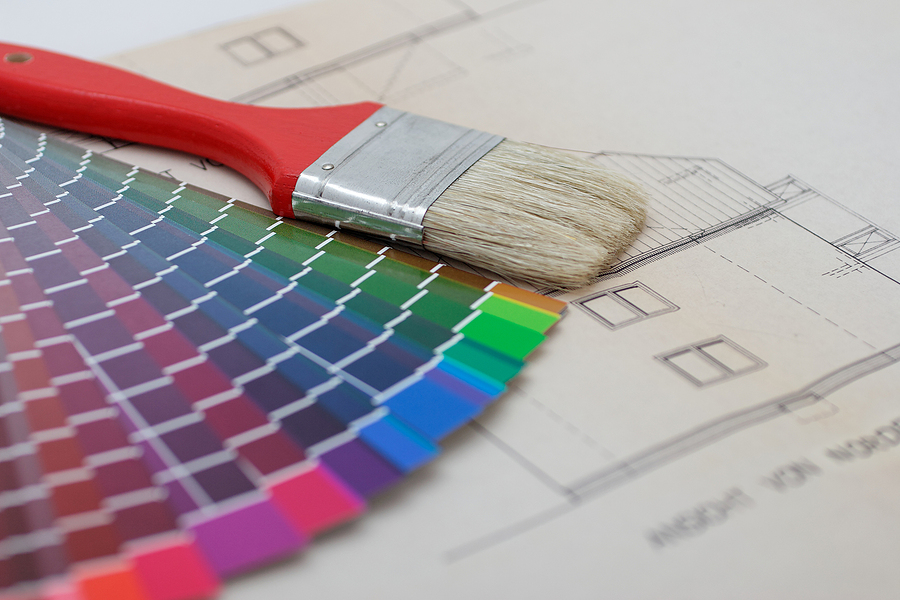 How Much Do Painters Cost in Michigan? | House And Office Painting Calculator
Be it residential or commercial painting, depending on the type of job, people in Michigan will pay between $2.19 – $4.83 per square foot to hire a professional painting company. Alarming, but true, 80% of homeowners who do not compare at least two quotes will overpay.
Use this tool from Best Painting Estimates to find out how much it will cost to have your house or office painted in Michigan.
TYPES OF PAINTING
Finding a quality painting company in your area takes as little as 30 seconds. Simply answer a small set of questions and we will connect you with local painting companies in your area.
How Much Does House Painting Cost in Michigan?
In Michigan, you're going to be looking to pay between $2.74 – $4.87 per square foot to paint a house.
800 Sq Ft House – Cost $2,672 – $2,904
1000 Sq Ft House – Cost $3,379 – $3,709
1500 Sq Ft House – Cost $5,005 – $5,287
2000 Sq Ft House – Cost $6,500 – $7,605
2500 Sq Ft House – Cost $7,103 – $8,795
3000 Sq Ft House – Cost $7,349 – $9,859
How Much Does Commercial Painting Cost in Michigan?
In Michigan, having your office or commercial building painted will cost somewhere between $2.91 – $5.53 per square foot to paint a house.
1000 Sq Ft Office – Cost $3,799 – $3,952
2000 Sq Ft Office – Cost $7,974 – $8,701
2500 Sq Ft Office – Cost $8,403 – $9,995
3000 Sq Ft Office – Cost $8,389 – $13,707
4000 Sq Ft Office – Cost $9,900 – $15,734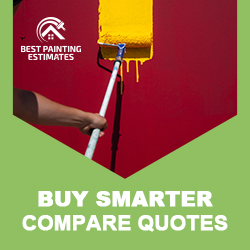 Get Painting Quotes in These Michigan Cities and More:
Detroit, MI; Grand Rapids, MI; Warren, MI; Sterling Heights, MI
Find Painters in Michigan
Below is a list of painting contractors in Michigan. Reach out to them directly, or request to compare competitive quotes from 2-4 painting companies near you.
GOLD SEAL PAINTING
17319 E Warren Ave
Detroit, MI 48224
New Look Painting Company LLC
3203 Eastern Ave SE
Grand Rapids, MI 49508
Detroit Painting Crew
1300 Broadway St #201
Detroit, MI 48226
Freedom Painters
26450 Falmouth Dr
Warren, MI 48089
Five Star Painting of SW Grand Rapids
802 Alpine Ave NW
Grand Rapids, MI 49504
What Type of Solution Do You Need?
Understanding House Painting Costs in Michigan
As an enthusiast in the home improvement domain, I've had the pleasure of transforming homes in Michigan with a fresh coat of paint. Now, let's dive into the costs associated with house painting in this beautiful state.
The primary factors to consider are the size of your house, the type of paint you choose, and the professional painting services you hire. Let's break this down, shall we?
Size of the House
It's quite straightforward – the larger the house, the more paint you'll need. Naturally, this increases the overall cost. But don't let this deter you. An expansive house with a fresh coat of paint can be quite a sight to behold, wouldn't you agree?
Small to Medium Houses: For homes ranging from 1,000 to 2,000 square feet, you could be looking at anywhere from $3,300 to $7,700, depending on the intricacy and number of coats required.
Large Houses: For homes larger than 2,000 square feet, costs typically start at $7,000 and can go upwards, again, depending on the number of coats and complexity.
Type of Paint
The paint quality directly influences the longevity of your paint job. Investing in high-quality paint might feel like a pinch now, but it's like buying a premium winter jacket. It keeps you warm longer, right?
Economy Paints: If you're budget-conscious, economy paints might be your go-to. They range from $20-$40 per gallon.
Mid-Grade Paints: These are a step up and offer better coverage and longevity, costing between $40-$70 per gallon.
Premium Paints: These paints are top-notch, offering superior coverage, rich colors, and long-lasting finishes. They typically cost over $70 per gallon.
Professional Painting Services
Let's be real – painting a house is no small feat. It's a time-consuming task that requires skill and patience. That's why hiring professionals can be worth every penny.
Interior Painting: For a comprehensive interior paint job, you may expect to pay between $2,000-$3,500 for a single-story home, and between $3,500-$6,500 for a two-story home.
Exterior Painting: Exterior painting is typically pricier due to the additional prep work and the use of weather-resistant paints. Expect to pay anywhere from $2,500-$4,500 for a single-story house, and $4,500-$8,000 for a two-story house.
Remember, each house is unique, just like us humans. It's always a good idea to get a few quotes before you decide. After all, a fresh paint job is a long-term investment in your home's future, isn't it?
Professional Painting Services in Detroit, Professional Painting Services in Grand Rapids, Professional Painting Services in Warren
Michigan Zip Codes Where We Provide Professional Painting Services
Detroit
48228, 48219, 48235, 48221, 48224, 48227, 48234, 48205, 48209, 48210, 48223, 48238, 48204, 48213, 48214, 48207, 48206, 48201, 48202, 48215, 48208, 48226, 48217, 48211, 48216, 48233, 48242, 48243
Grand Rapids
49504, 49508, 49507, 49503, 49506, 49546, 49548, 49505, 49525, 49509, 49512, 49544
Warren
48089, 48091, 48092, 48093, 48088, 48397
More Michigan Zip Codes we serve:
49301, 49220, 49221, 49705, 49901, 48701, 49706, 49611, 49224, 49612, 48610, 48001, 49010, 49227, 48101, 49401, 48002, 49805, 48801, 48003, 49707, 49902, 49302, 49903, 48103, 48104, 48105, 48108, 48109, 48401, 49613, 48005, 49819, 48806, 49011, 49709, 49905, 48411, 48412, 48703, 49806, 48611, 48326, 49012, 48006, 48413, 49303, 49304, 48414, 49013, 48807, 49908, 49710, 49807, 49101, 49305, 48705, 48808, 49015, 49014, 49017, 48706, 48708, 48720, 49614, 49782, 48612, 48809, 49615, 48111, 49021, 49306,
48613, 49022, 49616, 49910, 48072, 49102, 49103, 49104, 49911, 49617, 49808, 49307, 48415, 48009, 49309, 48721, 49310, 49228, 48304, 48302, 48301, 49026, 49618, 49712, 49713, 49402, 48614, 48615, 49027, 49619, 48722, 49106, 48116, 48114, 49715, 49229, 49312, 49028, 49230, 48416, 49912, 49716, 49107, 49620, 49029, 49030, 48417, 49717, 48529, 48509, 48519, 48418, 49315, 49601, 49316, 49913, 49232, 48187, 48188, 48014, 48117, 49812, 48723, 49718, 48724, 48811, 48419, 48064, 48725, 49318, 49915, 48726,
49031, 49621, 49319, 49719, 49233, 48015, 49622, 49032, 49033, 49814, 49815, 49720, 48813, 49623, 49916, 49816, 49721, 48118, 48616, 49320, 48617, 49234, 48348, 48346, 48815, 48017, 49235, 48727, 49034, 49236, 48038, 48035, 48036, 48420, 48816, 49036, 48618, 49038, 49040, 48421, 48063, 48619, 48382, 49321, 49237, 49403, 49042, 49722, 49817, 49404, 49625, 49917, 49918, 49322, 49818, 48817, 49043, 49919, 48422, 48818, 49920, 48728, 49820, 49405, 49724, 49821, 48819, 48350, 48423, 49725, 48126, 48124,
48128, 48120, 48127, 48125, 49045, 48426, 48427, 49238, 49822, 48729, 49046, 48820, 48130, 48821, 49921, 49922, 49323, 49406, 49047, 49050, 49726, 48428, 48131, 48429, 48822, 48054, 49727, 48823, 48825, 49051, 48730, 49626, 48021, 49627, 48827, 49111, 49825, 49728, 48229, 48829, 49112, 49628, 49629, 48731, 49729, 49730, 48831, 48832, 48022, 49630, 49827, 48133, 49829, 48732, 49631, 49925, 48023, 48733, 48621, 49632, 48336, 48335, 48331, 48334, 48622, 49831, 49408, 48430, 48834, 48220, 49633, 49634,
48432, 48134, 48507, 48506, 48504, 48503, 48505, 48532, 48502, 48551, 48553, 48554, 48433, 48434, 48059, 49834, 48435, 49410, 48835, 48836, 48734, 49635, 48025, 48026, 49733, 49411, 48623, 49325, 49412, 49415, 49052, 49927, 48735, 48436, 49053, 49113, 49835, 48135, 49735, 48437, 49836, 49837, 48624, 49636, 48737, 49055, 49736, 48027, 48438, 49838, 49326, 48439, 49417, 49056, 48837, 49839, 49418, 49327, 49240, 49637, 49738, 48738, 49929, 48838, 48137, 48138, 48236, 48230, 49840, 49841, 48440, 48739,
48139, 49419, 48212, 49930, 49241, 49115, 48441, 49740, 48225, 49638, 48625, 48045, 48740, 48028, 49420, 49057, 48353, 48840, 49058, 49743, 48030, 48626, 48841, 49847, 49744, 49639, 49421, 49745, 49060, 48627, 48356, 48357, 48203, 49746, 49242, 49424, 49423, 48442, 48842, 49425, 49245, 49640, 48628, 49328, 49246, 49931, 48629, 48630, 49329, 48843, 49747, 48845, 49934, 49247, 49426, 49748, 48070, 48140, 49642, 48444, 49749, 49848, 48141, 49643, 48846, 49801, 49935, 49644, 49938, 49849, 48847, 49201,
49203, 49202, 49248, 48032, 49428, 49249, 49751, 49061, 49250, 49009, 49006, 49048, 49001, 49008, 49004, 49007, 49645, 49646, 48631, 49942, 48320, 49330, 49648, 49788, 48445, 49802, 49649, 48741, 49752, 48145, 49753, 48848, 48632, 49650, 49651, 48633, 49653, 49945, 48849, 48362, 48360, 48359, 48143, 49116, 48850, 48144, 49946, 48911, 48910, 48917, 48906, 48912, 48915, 48933, 48921, 48446, 49064, 49065, 49654, 48449, 48367, 49066, 49655, 49251, 49755, 49756, 48450, 48742, 48146, 48451, 48634, 49252,
49833, 48154, 48152, 48150, 48743, 49852, 49331, 49431, 48157, 48635, 49656, 48636, 48851, 49434, 49757, 49701, 48044, 48042, 48071, 49659, 48158, 49660, 49854, 49253, 49663, 49664, 48853, 49067, 49947, 48039, 49665, 48453, 49435, 49855, 49068, 49070, 48040, 48854, 49948, 49071, 48159, 49666, 48744, 49657, 49853, 48852, 49436, 49332, 48454, 48122, 48041, 49072, 49858, 48637, 49667, 49668, 48455, 49861, 49254, 48856, 49333, 48642, 48640, 48667, 48745, 48160, 48381, 48380, 49759, 48746, 48456, 48647,
49950, 49335, 48162, 48161, 49437, 49255, 48457, 49760, 49256, 49336, 48857, 48043, 48458, 48858, 48860, 48861, 48747, 49862, 49259, 49442, 49441, 49444, 49445, 49440, 49863, 49864, 49261, 49073, 48748, 49762, 49074, 49866, 48047, 48051, 48164, 49117, 49446, 48048, 48050, 48165, 48460, 49119, 49337, 49868, 48166, 49120, 49952, 49262, 48461, 48049, 49670, 48167, 49263, 49870, 49075, 48375, 48377, 48374, 49448, 48237, 48363, 48649, 49764, 48864, 49076, 49674, 48749, 49765, 49675, 49264, 49265, 49953,
48865, 48462, 48750, 49266, 49766, 48463, 49078, 49267, 48464, 48866, 48754, 48867, 48371, 48370, 49955, 49871, 48465, 49268, 48870, 49768, 49338, 49269, 49079, 48466, 49958, 49769, 49449, 49872, 48871, 49873, 48872, 49270, 49770, 48873, 49774, 49339, 48755, 48169, 48650, 49271, 49080, 49272, 48069, 48170, 49775, 48874, 48340, 48341, 48342, 48467, 48468, 48060, 48469, 49024, 49002, 48875, 49776, 48876, 49874, 48756, 49777, 48651, 49450, 49082, 49876, 49877, 49959, 49676, 49878, 49451, 48096, 49274,
48239, 48240, 49677, 48757, 49340, 49879, 48652, 49083, 48062, 49276, 48218, 48877, 49084, 49277, 48307, 48309, 48306, 49880, 49341, 49960, 48173, 49342, 49779, 48065, 48174, 48653, 48654, 48878, 48066, 49452, 48073, 48067, 49780, 49826, 48470, 48601, 48602, 48603, 48609, 48604, 48607, 49881, 48655, 48079, 48080, 48081, 48082, 48656, 49781, 48879, 49085, 48176, 48177, 49279, 49343, 48471, 48657, 48881, 49453, 49783, 49125, 49087, 49088, 49454, 49679, 48759, 49883, 49455, 49344, 48883, 48884, 49089,
49884, 49961, 48885, 48760, 48886, 49885, 49962, 48074, 48472, 49126, 49282, 49680, 48761, 49090, 48178, 49963, 48179, 48076, 48075, 48034, 48195, 49886, 49345, 49283, 49456, 49284, 48762, 48880, 48658, 48888, 49346, 49887, 48659, 48310, 48312, 48313, 48314, 49127, 49285, 49091, 48889, 48890, 49682, 48473, 48763, 48180, 49286, 49092, 48182, 49683, 49128, 49093, 49287, 49965, 49791, 49684, 49686, 49891, 48183, 49967, 49793, 48085, 48083, 48098, 48084, 49347, 48765, 49688, 49457, 48766, 48475, 49130,
49094, 49129, 48767, 48710, 48317, 48316, 48315, 49095, 49795, 48768, 49096, 48476, 48891, 49097, 49892, 49968, 49288, 49458, 49459, 49893, 48390, 49796, 48094, 48095, 48328, 48329, 48327, 49969, 49098, 49970, 49348, 48184, 48892, 48893, 49894, 49689, 48322, 48324, 48323, 48661, 49460, 48185, 48186, 49289, 48894, 49895, 48662, 49349, 48386, 48383, 49099, 49971, 49461, 48189, 48190, 48770, 49690, 48895, 48191, 49896, 48896, 48393, 49799, 48897, 48192, 48097, 48197, 48198, 49464
Painting Quotes – Service Area