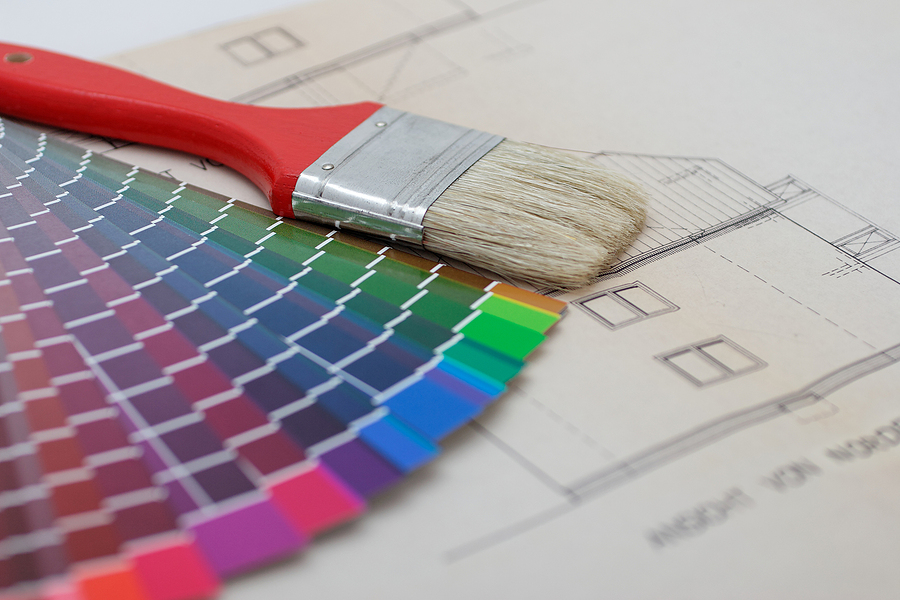 How Much Do Painters Cost in North Carolina? | House And Office Painting Calculator
Be it residential or commercial painting, depending on the type of job, people in North Carolina will pay between $2.20 – $4.85 per square foot to hire a professional painting company. Alarming, but true, 80% of homeowners who do not compare at least two quotes will overpay.
Use this tool from Best Painting Estimates to find out how much it will cost to have your house or office painted in North Carolina.
TYPES OF PAINTING
Finding a quality painting company in your area takes as little as 30 seconds. Simply answer a small set of questions and we will connect you with local painting companies in your area.
How Much Does House Painting Cost in North Carolina?
In North Carolina, you're going to be looking to pay between $2.74 – $4.87 per square foot to paint a house.
800 Sq Ft House – Cost $2,672 – $2,902
1000 Sq Ft House – Cost $3,378 – $3,709
1500 Sq Ft House – Cost $5,002 – $5,285
2000 Sq Ft House – Cost $6,502 – $7,601
2500 Sq Ft House – Cost $7,104 – $8,790
3000 Sq Ft House – Cost $7,349 – $9,858
How Much Does Commercial Painting Cost in North Carolina?
In North Carolina, having your office or commercial building painted will cost somewhere between $2.94 – $5.54 per square foot to paint a house.
1000 Sq Ft Office – Cost $3,799 – $3,954
2000 Sq Ft Office – Cost $7,975 – $8,701
2500 Sq Ft Office – Cost $8,404 – $9,997
3000 Sq Ft Office – Cost $8,389 – $13,705
4000 Sq Ft Office – Cost $9,900 – $15,734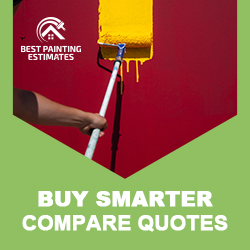 Get Painting Quotes in These North Carolina Cities and More:
Charlotte, NC; Fayetteville, NC; Raleigh, NC; Winston-Salem, NC; Greensboro, NC; Durham, NC; Cary, NC
Find Painters in North Carolina
Below is a list of painting contractors in North Carolina. Reach out to them directly, or request to compare competitive quotes from 2-4 painting companies near you.
Century Painting
6201 Boykin Spaniel Rd
Charlotte, NC 28277
Mike's Painting & Pressure Washing
5328 Silver Pine Dr
Fayetteville, NC 28303
Triangle Painting & Siding
1053 E Whitaker Mill Rd #115
Raleigh, NC 27604
Grey's Painting
4902 Southwin Dr
Winston-Salem, NC 27104
Piedmont Professional Painters
1018 Harvest Time Way
Greensboro, NC 27410
What Type of Solution Do You Need?
Understanding House Painting Costs in North Carolina
As an enthusiast in the home improvement sector, I've had the privilege of helping many homeowners in North Carolina navigate the cost of house painting. It's no secret that a fresh coat of paint can significantly enhance the appeal and value of your home. However, many are often puzzled by the costs involved. Let's demystify that, shall we?
Factors Influencing Cost
Size of the House: The larger the house, the more paint you'll need, and hence the higher the cost. For example, painting a 500 sq. ft. room might set you back by about $2,000 to $2,500.
Type of Paint: Not all paints are created equal. Higher-end paints may cost more upfront, but they often provide better coverage and longevity.
Labor Costs: Professional painters typically charge by the hour. The complexity of the job and the experience of the painter can influence this rate.
Money-Saving Tips
Do it Yourself: If you're up for it, painting your house can be a fulfilling DIY project. You'll save on labor costs and have complete control over the process.
Off-peak Seasons: Consider painting during off-peak seasons. Contractors are usually more available and may offer discounts to secure business.
Remember, house painting is an investment, not an expense. It's about more than just aesthetics; it's about protecting your home and maintaining its value over time. Sure, it might seem a bit costly upfront, but the long-term benefits make it well worth it, wouldn't you agree?
Professional Painting Services in Charlotte, Professional Painting Services in Raleigh, Professional Painting Services in Fayetteville, Professional Painting Services in Winston-Salem, Professional Painting Services in Greensboro, Professional Painting Services in Durham, Professional Painting Services in Cary
North Carolina Zip Codes Where We Provide Professional Painting Services
Charlotte
28269, 28277, 28215, 28227, 28216, 28205, 28210, 28212, 28262, 28213, 28214, 28273, 28208, 28226, 28270, 28211, 28217, 28278, 28209, 28203, 28202, 28206, 28207, 28204, 28244, 28280, 28282
Raleigh
27610, 27616, 27603, 27604, 27606, 27615, 27613, 27612, 27609, 27614, 27607, 27617, 27608, 27601, 27605
Fayetteville
28314, 28306, 28304, 28311, 28303, 28301, 28305
Winston-Salem
27106, 27107, 27127, 27105, 27103, 27104, 27101, 27110, 27109
​​Greensboro
27406, 27410, 27407, 27405, 27455, 27401, 27403, 27408, 27409
Durham
27713, 27703, 27707, 27705, 27704, 27701, 27712, 27709
Cary
More North Carolina Zip Codes we serve:
28315, 27006, 27910, 27201, 28001, 28508, 28701, 28006, 28702, 28901, 27501, 28007, 27502, 28510, 27007, 28704, 28420, 27205, 27203, 28806, 28803, 28804, 28805, 28801, 28421, 28511, 28512, 27805, 27806, 28318, 27915, 28513, 27916, 28009, 27503, 27807, 28705, 28707, 28708, 28604, 27917, 28709, 27808, 27809, 28515, 27207, 28516, 27009, 27810, 28012, 27919, 27208, 27504, 28016, 27812, 28518, 27209, 27813, 28711, 28320, 27212, 27814, 28605, 28017, 28422, 28423, 28606, 28607, 27011, 28018, 28902, 28712,
28519, 27505, 27214, 28424, 28713, 27507, 27508, 28323, 28425, 27215, 27217, 28714, 27509, 27920, 28467, 28325, 27921, 28326, 28547, 28715, 27229, 28716, 28019, 28428, 27510, 28327, 28020, 28717, 27816, 28429, 28609, 27231, 28520, 28718, 28430, 28431, 27516, 27514, 27517, 28719, 28533, 28021, 28720, 28023, 28521, 27817, 28610, 28432, 28433, 27520, 27012, 27013, 27233, 28328, 28721, 27521, 27922, 27923, 27924, 27235, 28611, 27925, 28722, 27818, 28027, 28025, 27819, 28612, 28613, 27820, 27014, 27926,
28330, 28031, 27927, 28434, 28523, 28032, 27522, 28615, 27928, 28616, 28033, 28617, 28723, 28435, 27929, 28034, 27016, 28036, 28524, 28618, 28525, 28436, 27239, 28037, 28725, 27017, 28526, 28619, 28332, 28333, 28334, 27242, 27018, 28726, 28039, 27288, 27932, 27821, 27243, 27909, 28337, 28622, 28621, 28040, 28338, 27822, 27244, 28594, 27823, 27824, 28623, 28527, 28339, 28729, 27935, 27825, 28438, 28439, 27826, 28340, 28730, 28341, 28342, 27827, 27828, 28624, 28731, 28626, 28732, 28733, 28043, 28307,
28310, 27829, 27524, 28734, 27525, 27248, 27830, 27936, 27526, 28441, 27529, 27831, 27832, 28054, 28052, 28056, 27937, 27938, 27019, 28735, 28343, 27249, 28627, 28628, 28629, 28736, 28528, 28344, 28071, 27530, 27534, 27531, 27252, 27253, 27939, 28630, 28072, 28529, 28631, 28740, 27858, 27834, 28530, 27837, 28073, 27839, 28442, 27840, 28345, 28443, 27020, 27941, 28531, 28634, 28444, 27942, 28075, 27841, 27943, 28532, 27258, 28904, 28635, 27537, 27536, 28792, 28739, 28791, 27842, 28076, 27944, 28601,
28602, 28636, 27265, 27260, 27262, 27263, 28077, 28741, 28637, 27278, 27946, 27843, 28537, 28347, 27844, 28445, 27540, 28538, 28348, 28742, 28743, 28539, 28638, 28078, 27541, 28666, 28079, 28080, 28447, 27845, 27281, 28540, 28546, 27282, 27846, 27947, 28640, 28642, 27283, 28081, 28083, 27847, 28448, 28349, 27542, 27284, 27948, 27021, 28086, 28504, 28501, 27544, 27949, 27545, 27950, 28449, 28551, 28745, 28746, 28747, 28450, 28350, 28088, 28643, 28089, 28351, 28644, 28352, 28090, 27022, 27291, 28748,
28451, 28645, 27849, 27023, 27292, 27295, 27298, 28091, 27546, 28092, 28356, 28646, 28647, 27299, 28749, 27850, 28097, 28452, 27549, 28098, 27024, 28552, 27851, 28357, 28358, 28360, 27852, 27551, 27025, 28751, 28453, 28650, 27953, 27553, 27954, 27956, 28454, 28905, 27853, 28752, 28754, 28753, 28553, 28103, 28363, 28105, 28104, 28554, 28364, 27027, 28555, 28101, 28102, 28649, 27301, 27302, 28556, 27957, 27555, 27556, 27557, 28107, 28544, 28756, 28651, 27305, 28108, 28652, 28109, 27028, 27559, 28110,
28112, 28757, 28114, 28117, 28115, 28654, 28557, 28655, 27560, 28119, 27030, 27306, 28120, 28365, 28124, 28125, 27958, 27855, 28906, 27959, 28455, 27856, 28761, 28562, 28560, 27562, 28127, 28657, 28570, 28658, 28366, 27563, 28367, 28659, 28128, 27857, 28465, 27310, 28129, 28469, 27960, 28762, 28660, 28571, 28369, 28763, 27565, 27860, 28371, 27861, 28133, 27311, 28372, 27862, 28766, 27040, 27863, 27041, 27042, 27568, 28373, 28374, 28662, 27864, 27865, 28134, 28663, 28572, 27043, 28768, 27312, 27313,
27866, 27962, 27964, 28135, 28573, 28308, 27965, 27966, 27967, 27569, 28375, 27314, 27315, 28665, 28376, 27316, 27317, 28377, 27320, 28667, 27869, 28137, 28574, 28456, 27870, 28668, 28669, 27325, 28771, 27871, 28379, 28138, 27804, 27801, 27803, 28457, 27968, 27571, 28670, 27970, 28458, 28382, 28772, 27572, 28383, 27573, 27872, 27326, 27045, 28671, 28139, 28384, 28385, 28146, 28144, 28147, 28575, 28773, 27972, 27046, 27330, 27332, 28774, 27873, 27340, 28775, 27874, 28672, 27875, 27876, 27341, 28577,
27576, 27343, 28578, 28470, 28386, 27878, 27973, 28150, 28152, 28673, 27974, 27344, 27047, 27879, 27880, 27577, 28579, 28460, 27349, 28580, 27350, 27976, 28387, 28461, 28675, 27881, 28159, 28160, 27882, 28390, 28777, 28581, 27355, 28163, 28164, 27883, 27356, 28676, 28625, 28677, 28391, 28582, 27581, 27884, 27357, 27048, 28583, 28678, 27582, 27978, 28679, 27358, 27979, 28468, 28462, 28778, 27885, 28584, 28779, 28463, 28392, 28543, 27886, 28681, 28464, 28682, 27360, 28683, 27583, 27050, 28684, 28781,
28685, 28585, 27370, 28166, 27371, 28782, 28783, 28393, 27980, 28689, 28167, 28690, 28168, 28586, 28587, 28394, 28692, 28169, 28395, 28170, 28396, 27587, 27051, 28466, 27052, 27888, 27981, 28909, 28693, 27589, 28398, 27889, 27982, 28173, 28786, 28785, 28787, 27890, 27591, 27376, 28694, 27053, 27891, 28399, 28472, 27377, 28789, 28697, 28478, 27892, 28589, 27592, 28403, 28412, 28411, 28409, 28405, 28401, 27893, 27896, 27983, 27985, 28174, 28479, 28590, 27986, 27897, 27054, 28480, 27055, 27379, 27596,
27597, 28698, 28790
Painting Quotes – Service Area