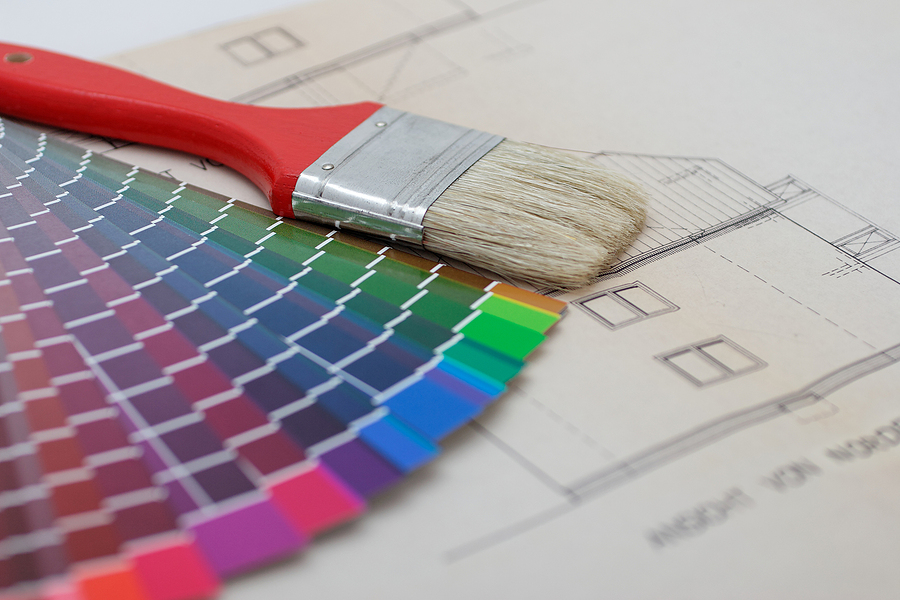 How Much Do Painters Cost in Oregon? | House And Office Painting Calculator
Be it residential or commercial painting, depending on the type of job, people in Oregon will pay between $2.23 – $4.87 per square foot to hire a professional painting company. Alarming, but true, 80% of homeowners who do not compare at least two quotes will overpay.
Use this tool from Best Painting Estimates to find out how much it will cost to have your house or office painted in Oregon.
TYPES OF PAINTING
Finding a quality painting company in your area takes as little as 30 seconds. Simply answer a small set of questions and we will connect you with local painting companies in your area.
How Much Does House Painting Cost in Oregon?
In Oregon, you're going to be looking to pay between $2.74 – $4.85 per square foot to paint a house.
800 Sq Ft House – Cost $2,672 – $2,902
1000 Sq Ft House – Cost $3,378 – $3,709
1500 Sq Ft House – Cost $5,002 – $5,285
2000 Sq Ft House – Cost $6,500 – $7,605
2500 Sq Ft House – Cost $7,103 – $8,792
3000 Sq Ft House – Cost $7,349 – $9,859
How Much Does Commercial Painting Cost in Oregon?
In Oregon, having your office or commercial building painted will cost somewhere between $2.94 – $5.57 per square foot to paint a house.
1000 Sq Ft Office – Cost $3,799 – $3,953
2000 Sq Ft Office – Cost $7,975 – $8,701
2500 Sq Ft Office – Cost $8,405 – $9,995
3000 Sq Ft Office – Cost $8,389 – $13,7045
4000 Sq Ft Office – Cost $9,908 – $15,735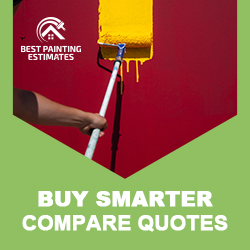 Get Painting Quotes in These Oregon Cities and More:
Portland, OR; Salem, OR; Eugene, OR; Gresham, OR
Find Painters in Oregon
Below is a list of painting contractors in Oregon. Reach out to them directly, or request to compare competitive quotes from 2-4 painting companies near you.
CertaPro Painters of Portland, OR
3449 N Anchor St Suite 500
Portland, OR 97217
Your Home Painting LLC
265 16th St SE
Salem, OR 97301
Harris Painting
687 McKinley St
Eugene, OR 97402
Saylor Painting Co
245 Monroe St
Eugene, OR 97402
Kelly and Sons Painting
615 Idylwood Dr SE
Salem, OR 97302
What Type of Solution Do You Need?
Understanding House Painting Costs in Oregon
Painting your house is an excellent way to spruce up your space. But, as an enthusiast and advisor, I know firsthand that costs can vary dramatically.
Factors Affecting House Painting Costs
Size of the House: Obviously, a larger house will require more paint and more labor, hence a higher cost.
Type of Paint: Higher-quality paints last longer and provide a better finish but come at a higher price.
Labor Costs: In Oregon, labor costs can be the lion's share of the expense. Expect to pay anywhere between $25 to $50 per hour for a professional painter.
Tips for Reducing Painting Costs
Do Some Work Yourself: If you're handy, consider doing the prep work yourself to save on labor costs.
Choose Paint Wisely: Opting for high-quality paint might seem expensive upfront, but it can save you money in the long run as it tends to last longer.
Get Multiple Quotes: It's always wise to get at least three quotes from different painting contractors. This will give you a better understanding of the costs involved and allow you to make an informed decision.
In conclusion, while house painting costs in Oregon can vary, understanding these factors can help you budget accordingly and avoid any surprises. After all, a freshly painted house is well worth the investment, wouldn't you agree?
Professional Painting Services in Eugene, Professional Painting Services in Portland, Professional Painting Services in Salem
Oregon Zip Codes Where We Provide Professional Painting Services
Portland
97229, 97206, 97223, 97202, 97219, 97236, 97233, 97230, 97222, 97266, 97224, 97211, 97203, 97217, 97267, 97213, 97220, 97214, 97212, 97225, 97209, 97215, 97201, 97216, 97218, 97232, 97221, 97210, 97205, 97227, 97231, 97204, 97208
Salem
97301, 97305, 97303, 97302, 97306, 97304
Eugene
97402, 97401, 97405, 97404, 97403, 97408
More Oregon Zip Codes we serve:
97810, 97620, 97901, 97406, 97321, 97324, 97101, 97001, 97102, 97812, 97520, 97711, 97103, 97813, 97325, 97002, 97410, 97814, 97411, 97106, 97817, 97107, 97621, 97108, 97004, 97006, 97007, 97008, 97005, 97701, 97702, 97707, 97412, 97326, 97413, 97622, 97818, 97623, 97009, 97819, 97011, 97414, 97903, 97415, 97712, 97327, 97720, 97522, 97109, 97416, 97730, 97013, 97110, 97820, 97417, 97111, 97014, 97329, 97523, 97502, 97731, 97419, 97624, 97641, 97015, 97016, 97112, 97017, 97018, 97823, 97420, 97423,
97019, 97113, 97330, 97333, 97331, 97424, 97824, 97732, 97604, 97733, 97426, 97734, 97625, 97338, 97429, 97114, 97825, 97430, 97054, 97341, 97342, 97431, 97722, 97020, 97434, 97435, 97904, 97021, 97115, 97905, 97022, 97524, 97826, 97343, 97827, 97436, 97437, 97828, 97023, 97024, 97438, 97344, 97710, 97439, 97116, 97626, 97735, 97830, 97345, 97736, 97117, 97441, 97118, 97119, 97346, 97026, 97737, 97027, 97442, 97388, 97443, 97444, 97525, 97028, 97347, 97527, 97526, 97029, 97080, 97030, 97833, 97834,
97348, 97121, 97906, 97446, 97122, 97835, 97836, 97837, 97838, 97124, 97123, 97738, 97031, 97032, 97907, 97350, 97447, 97841, 97842, 97351, 97843, 97908, 97844, 97530, 97909, 97352, 97845, 97910, 97846, 97448, 97911, 97627, 97033, 97531, 97848, 97603, 97601, 97850, 97739, 97127, 97035, 97034, 97449, 97630, 97450, 97355, 97839, 97367, 97357, 97856, 97451, 97857, 97452, 97358, 97741, 97632, 97125, 97130, 97453, 97454, 97037, 97128, 97859, 97504, 97501, 97384, 97532, 97633, 97634, 97360, 97862, 97750,
97038, 97361, 97456, 97864, 97039, 97040, 97362, 97041, 97865, 97042, 97457, 97458, 97131, 97364, 97149, 97635, 97132, 97365, 97459, 97133, 97867, 97461, 97913, 97534, 97462, 97463, 97134, 97914, 97045, 97368, 97369, 97840, 97135, 97636, 97751, 97801, 97370, 97535, 97868, 97455, 97637, 97465, 97752, 97753, 97466, 97869, 97721, 97754, 97536, 97048, 97756, 97467, 97049, 97870, 97371, 97469, 97758, 97136, 97537, 97470, 97050, 97373, 97051, 97055, 97056, 97374, 97375, 97473, 97376, 97138, 97538, 97873,
97539, 97057, 97377, 97378, 97140, 97380, 97638, 97381, 97759, 97476, 97366, 97639, 97874, 97478, 97477, 97137, 97875, 97383, 97385, 97640, 97876, 97877, 97479, 97386, 97480, 97540, 97389, 97481, 97760, 97058, 97390, 97141, 97484, 97144, 97391, 97145, 97541, 97060, 97062, 97392, 97063, 97880, 97882, 97486, 97883, 97884, 97918, 97487, 97064, 97488, 97394, 97885, 97489, 97490, 97761, 97053, 97146, 97065, 97067, 97068, 97920, 97492, 97493, 97886, 97147, 97503, 97494, 97543, 97396, 97544, 97070, 97495,
97496, 97497, 97071, 97498, 97148, 97499
Painting Quotes – Service Area