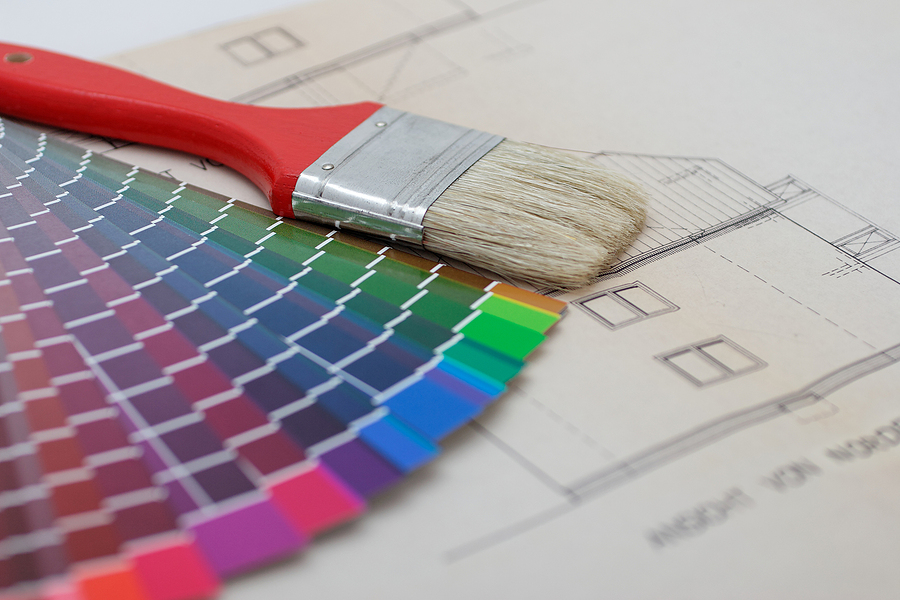 How Much Do Painters Cost in Pennsylvania? | House And Office Painting Calculator
Be it residential or commercial painting, depending on the type of job, people in Pennsylvania will pay between $2.23 – $4.84 per square foot to hire a professional painting company. Alarming, but true, 80% of homeowners who do not compare at least two quotes will overpay.
Use this tool from Best Painting Estimates to find out how much it will cost to have your house or office painted in Pennsylvania.
TYPES OF PAINTING
Finding a quality painting company in your area takes as little as 30 seconds. Simply answer a small set of questions and we will connect you with local painting companies in your area.
How Much Does House Painting Cost in Pennsylvania?
In Pennsylvania, you're going to be looking to pay between $2.74 – $4.83 per square foot to paint a house.
800 Sq Ft House – Cost $2,672 – $2,902
1000 Sq Ft House – Cost $3,375 – $3,709
1500 Sq Ft House – Cost $5,002 – $5,288
2000 Sq Ft House – Cost $6,500 – $7,601
2500 Sq Ft House – Cost $7,104 – $8,792
3000 Sq Ft House – Cost $7,349 – $9,855
How Much Does Commercial Painting Cost in Pennsylvania?
In Pennsylvania, having your office or commercial building painted will cost somewhere between $2.94 – $5.54 per square foot to paint a house.
1000 Sq Ft Office – Cost $3,799 – $3,952
2000 Sq Ft Office – Cost $7,973 – $8,701
2500 Sq Ft Office – Cost $8,405 – $9,994
3000 Sq Ft Office – Cost $8,389 – $13,708
4000 Sq Ft Office – Cost $9,898 – $15,735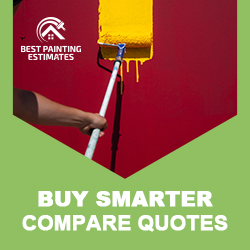 Get Painting Quotes in These Pennsylvania Cities and More:
Pittsburgh, PA; Philadelphia, PA; Allentown, PA; Reading, PA
Find Painters in Pennsylvania
Below is a list of painting contractors in Pennsylvania. Reach out to them directly, or request to compare competitive quotes from 2-4 painting companies near you.
Pix Painters Pittsburgh
507 Gettysburg St
Pittsburgh, PA 15206
UMAR Painting Company
5335 Wayne Ave #3
Philadelphia, PA 19144
PAINT Philadelphia
3606 Miller St
Philadelphia, PA 19134
Jingle Professional Painting
458 N Oswego St
Allentown, PA 18109
Pittsburgh Precision Brush Painting
3509 California Ave
Pittsburgh, PA 15212
What Type of Solution Do You Need?
House Painting Costs in Pennsylvania
When it comes to sprucing up your home in the Keystone State, house painting stands as one of the most effective and budget-friendly solutions. Yet, it's important to have a clear understanding of the costs involved to avoid any nasty surprises down the line.
Factors Affecting House Painting Costs
The cost of painting your house in Pennsylvania can range significantly. This variance is due to several factors:
Size of the House: The larger the house, the more paint you'll need, and thus, the more you'll need to budget. It's as simple as that.
Type of Paint: High-quality paint might cost more upfront, but its longevity can save you money in the long run. Plus, it often looks better too!
Labor Costs: If you're hiring professionals, their rates will significantly impact the total cost.
Estimating Your House Painting Costs
So, how much should you budget for a house painting project in Pennsylvania? On average, you might expect to pay anywhere from $2,500 to $5,000 for an exterior paint job, depending on the factors listed above.
You might ask, why such a wide range? Well, consider this – a smaller home using lower-cost paint and less experienced labor could come in at the lower end. But, if you have a large house, want the highest quality paint, and hire experienced professionals, you'll be looking at the upper end.
It's important to strike a balance between cost and quality. Remember, paint not only enhances your home's aesthetics but also protects it from the elements.
Here's a pro tip – get at least three quotes before deciding on a contractor. This way, you'll have a better sense of the going rate and can make an informed decision.
In the end, painting your house is an investment. It's about more than just the upfront costs. It's about the value it adds to your home, and more importantly, the enjoyment it brings to you and your family.
Professional Painting Services in Philadelphia, Professional Painting Services in Pittsburgh, Professional Painting Services in Allentown
Pennsylvania Zip Codes Where We Provide Professional Painting Services
Philadelphia
19120, 19124, 19111, 19143, 19134, 19149, 19104, 19148, 19140, 19139, 19145, 19131, 19144, 19146, 19147, 19128, 19152, 19135, 19115, 19154, 19116, 19136, 19141, 19151, 19138, 19121, 19114, 19132, 19142, 19119, 19133, 19130, 19125, 19103, 19150, 19122, 19123, 19126, 19107, 19153, 19106, 19129, 19118, 19137, 19127, 19102, 19113, 19109, 19112
Pittsburgh
15237, 15235, 15221, 15206, 15236, 15227, 15213, 15217, 15212, 15210, 15216, 15205, 15241, 15239, 15202, 15220, 15228, 15219, 15214, 15229, 15226, 15234, 15218, 15243, 15238, 15215, 15201, 15209, 15232, 15224, 15207, 15211, 15203, 15208, 15204, 15223, 15222, 15233, 15225, 15260, 15290
Allentown
18102, 18103, 18104, 18109, 18106, 18101, 18105, 18195
More Pennsylvania Zip Codes we serve:
16820, 17301, 19001, 15610, 15520, 15410, 15611, 19501, 16110, 15411, 16210, 17302, 17501, 16401, 18210, 18011, 15310, 16611, 15001, 15412, 17002, 17810, 15413, 15101, 16821, 16601, 16602, 15521, 15710, 15612, 17210, 19002, 15003, 15311, 18211, 15711, 17003, 15613, 15712, 18403, 15615, 19003, 17920, 15920, 15616, 16911, 15617, 17211, 18212, 17921, 16613, 17304, 19014, 19310, 18810, 16111, 15004, 17922, 15713, 16720, 15312, 17721, 19311, 15618, 15005, 17502, 15006, 15007, 19004, 19503, 18013, 18214,
19504, 18321, 18014, 18405, 15313, 18602, 16402, 15009, 15010, 18216, 17812, 15921, 17813, 16616, 19505, 15522, 16822, 15012, 16823, 17004, 16617, 15922, 17306, 15821, 19020, 15314, 17814, 15530, 19506, 17005, 18603, 19312, 16112, 19507, 15102, 18017, 18015, 18018, 18020, 18016, 16211, 17212, 15715, 16825, 17307, 17505, 19508, 15716, 17006, 17213, 15717, 18610, 16826, 16619, 19510, 17815, 16912, 19422, 17214, 16827, 15315, 17007, 15923, 15531, 19511, 18030, 17507, 16020, 19512, 15532, 15014, 18812,
15104, 15620, 16701, 15015, 17923, 19316, 15316, 15533, 18031, 19405, 15017, 16620, 19007, 16621, 15823, 17925, 15824, 18322, 17309, 19015, 15825, 19008, 17508, 15417, 16022, 19009, 19010, 18323, 18912, 15018, 15534, 15019, 15020, 15021, 18814, 17009, 15721, 17215, 18324, 16001, 16002, 15827, 16023, 16212, 15924, 15419, 16213, 16024, 15621, 16622, 16403, 17011, 17010, 18325, 15317, 17724, 18407, 15420, 17013, 16311, 15320, 15106, 15722, 18913, 15925, 16623, 18032, 17820, 15321, 17727, 18034, 16404,
15926, 16828, 19317, 18914, 15421, 17201, 15723, 15622, 16312, 15022, 19012, 15724, 18035, 16624, 19013, 19017, 19425, 15422, 15024, 19319, 16025, 17509, 15025, 16829, 16313, 15623, 15828, 16214, 16113, 16114, 18411, 15725, 15322, 16625, 15323, 16830, 15535, 18413, 19018, 15026, 16372, 15727, 15728, 15423, 17866, 18218, 16627, 19320, 16832, 16314, 19330, 17311, 17728, 15324, 19426, 18915, 17512, 16914, 16405, 15927, 15729, 17217, 17516, 15424, 16316, 16406, 15425, 16027, 19428, 15027, 18219, 16217,
15730, 18036, 16317, 18037, 15731, 15108, 17016, 16407, 15829, 16915, 15028, 16917, 16218, 15624, 16319, 16066, 16410, 15732, 15030, 15046, 18326, 16630, 16699, 17929, 16724, 17729, 19021, 15325, 19022, 15536, 15031, 17930, 16631, 16833, 16725, 16726, 15427, 18612, 17313, 17017, 18414, 18415, 18038, 17821, 17822, 19023, 16115, 15625, 17018, 15928, 15428, 16222, 15733, 16728, 16633, 18220, 18327, 15626, 17314, 15429, 17517, 16727, 15627, 19333, 17730, 15430, 18519, 15327, 17019, 15929, 18816, 18328,
16223, 15734, 15628, 15033, 17823, 19518, 17315, 19335, 17219, 18901, 15034, 19025, 19026, 16834, 18221, 15832, 17518, 18222, 17220, 15801, 18917, 16634, 16729, 15431, 17020, 16635, 15432, 15930, 15110, 18642, 18614, 16636, 17731, 19519, 17316, 16028, 16029, 17519, 16637, 18041, 16321, 15035, 15433, 17520, 15112, 17317, 16730, 18817, 16411, 18301, 18046, 15629, 17021, 18042, 18045, 18040, 16030, 15931, 18223, 16412, 16444, 16116, 18330, 15330, 15434, 15736, 16731, 15037, 17022, 17023, 19027, 16920,
17024, 15331, 16117, 15737, 15038, 15934, 19520, 17824, 15738, 17318, 16373, 18049, 15834, 16322, 17025, 16120, 16638, 17522, 18417, 16509, 16510, 16506, 16508, 16503, 16505, 16502, 16504, 16511, 16507, 16501, 16563, 16546, 15739, 18920, 19029, 17319, 16033, 15537, 15631, 15632, 19341, 18419, 15435, 15436, 17320, 15538, 19030, 16224, 16415, 16639, 18615, 15840, 17221, 15437, 16121, 17321, 15438, 17222, 19053, 17322, 16034, 15332, 15539, 18420, 19522, 16835, 16640, 19031, 18051, 19032, 19033, 16123,
15633, 15841, 16226, 16228, 18421, 16035, 18616, 15540, 17223, 17224, 19034, 18923, 16036, 17931, 16323, 19435, 17026, 15333, 16124, 17827, 15042, 18224, 16229, 16836, 15541, 17933, 18818, 16326, 18925, 16921, 16922, 16641, 17527, 15334, 17324, 16416, 15542, 19523, 16923, 16941, 15043, 18053, 17325, 15440, 15044, 16732, 18331, 17934, 19525, 16925, 15741, 16417, 17935, 19035, 15045, 15742, 16645, 18617, 19342, 16837, 17327, 19343, 19036, 15116, 19038, 17329, 17936, 17529, 18424, 16838, 16420, 17027,
17028, 17029, 16926, 15634, 16839, 17030, 15544, 15337, 18821, 18425, 18054, 17225, 15047, 15338, 15601, 18426, 16125, 15442, 16127, 16327, 19436, 19437, 16130, 17032, 18822, 19526, 15744, 18427, 15635, 17331, 16421, 18823, 18225, 19438, 16422, 16037, 17112, 17111, 17110, 17109, 17104, 17103, 17113, 17102, 17101, 17120, 15636, 16927, 17228, 16038, 17829, 16131, 18618, 15049, 16646, 19040, 19440, 19041, 19083, 16840, 18428, 16230, 16733, 18201, 18202, 17938, 15745, 18055, 18332, 18056, 15637, 16148,
17830, 18430, 17033, 16647, 15443, 15340, 15502, 17034, 15444, 16040, 15746, 18619, 16132, 15341, 16648, 15935, 19043, 17532, 15747, 15748, 15120, 18431, 19344, 17035, 15050, 15936, 18824, 16650, 15445, 19044, 15638, 15342, 16651, 16841, 17737, 17036, 15639, 18621, 16652, 19006, 18622, 17229, 15640, 16843, 15641, 16328, 15545, 17037, 16655, 19345, 15126, 15446, 15701, 15051, 15052, 16329, 16656, 15642, 15447, 18825, 16133, 15448, 16734, 16657, 16134, 18929, 15644, 15344, 19046, 15546, 15547, 18433,
15937, 17739, 17740, 17723, 18434, 18229, 15053, 15845, 15905, 15904, 15902, 15906, 15909, 15901, 15646, 17038, 15750, 16844, 18230, 16735, 16041, 16845, 15449, 18231, 19529, 16374, 19348, 15752, 15846, 19442, 19406, 18826, 18704, 18930, 17535, 17536, 16201, 17039, 17941, 16232, 15847, 16928, 16136, 16331, 18333, 17834, 18058, 19530, 16847, 15450, 15753, 18623, 18435, 19444, 17742, 18436, 16423, 18437, 18624, 15451, 18625, 18438, 18439, 16848, 17603, 17601, 17602, 17606, 19350, 17040, 17538, 15054,
19047, 19446, 19050, 16849, 18232, 18626, 15647, 15650, 18234, 15655, 17835, 18059, 17943, 17041, 15055, 16929, 18828, 18829, 17042, 17046, 17836, 15454, 15656, 16233, 19533, 15056, 18235, 15455, 16851, 15456, 17043, 19534, 18441, 17540, 19057, 19054, 19056, 19055, 16738, 17339, 17837, 17044, 16930, 16332, 15658, 15938, 19535, 19352, 17744, 18932, 16424, 17543, 18830, 17340, 17045, 17944, 17745, 17840, 17945, 17747, 18334, 18628, 15940, 17946, 15660, 15661, 16659, 17047, 15754, 16235, 16333, 15848,
15662, 18709, 17048, 16045, 19536, 17750, 18062, 16661, 15663, 16852, 15757, 17948, 17949, 16932, 19355, 17345, 17545, 15550, 15665, 16238, 16933, 17052, 17951, 16334, 19061, 15345, 16239, 17547, 17235, 15759, 17832, 15551, 15459, 16046, 18335, 15760, 15460, 18063, 16662, 17952, 17053, 15461, 18336, 15346, 19538, 16240, 17550, 17049, 15458, 17841, 17233, 15057, 17748, 17749, 16236, 15756, 16426, 15136, 15132, 15131, 15133, 15135, 17343, 17344, 17051, 18237, 15347, 16335, 17050, 17055, 19063, 18629,
15462, 15761, 16137, 17236, 19066, 15463, 19539, 18630, 17056, 15552, 17842, 16935, 17953, 17057, 15059, 15060, 17058, 17844, 17059, 18631, 18831, 18443, 18632, 16853, 18337, 18935, 17060, 17751, 15464, 16427, 17061, 17062, 17551, 16936, 16854, 17845, 18340, 16937, 15348, 17846, 18239, 17063, 17847, 15942, 16855, 17954, 19358, 19540, 19541, 15061, 15062, 19542, 15063, 18832, 15146, 17237, 19453, 17850, 17752, 18936, 17754, 18801, 18507, 15064, 19543, 16938, 16939, 16858, 19067, 19070, 18444, 16859,
19544, 18343, 17851, 17064, 17065, 16740, 17552, 15349, 15666, 17853, 18344, 17066, 17347, 18707, 18342, 17554, 17957, 17756, 17758, 16860, 15668, 15350, 17067, 18634, 15943, 19072, 17555, 15065, 18064, 17238, 17239, 16940, 15351, 18635, 18240, 18833, 15670, 16140, 17855, 19545, 16242, 17068, 15066, 17069, 16101, 16105, 16102, 17856, 17070, 15671, 15067, 16664, 15944, 17349, 15352, 16141, 15467, 17071, 17557, 18938, 15068, 17072, 18834, 16861, 17350, 15554, 17352, 17959, 17560, 17960, 15468, 15672,
18066, 16142, 17240, 15466, 18445, 17073, 17074, 16665, 17075, 18940, 19073, 17241, 18446, 15762, 15353, 15469, 19403, 19401, 15673, 17760, 16428, 15137, 19454, 16048, 18067, 15714, 17857, 19074, 19362, 18636, 16244, 18241, 16245, 15071, 17076, 15139, 19456, 15470, 16301, 16863, 18518, 18068, 19547, 15764, 15472, 18447, 18242, 17077, 17859, 17243, 18069, 19075, 17244, 17353, 17961, 16942, 16666, 16667, 18942, 19363, 18070, 18071, 17078, 19301, 17562, 16049, 19457, 19365, 15945, 18244, 16668, 18451,
17860, 17861, 17563, 18452, 18072, 15849, 15675, 15765, 17862, 18073, 16865, 17565, 18944, 18074, 15473, 16669, 16050, 16866, 19460, 17762, 17080, 17963, 16868, 18947, 15140, 17964, 16340, 18640, 18643, 18641, 17081, 17246, 18453, 15676, 16341, 16246, 18651, 19462, 18347, 18349, 18350, 18346, 15474, 18950, 16342, 19367, 16743, 17965, 19549, 16870, 17082, 17864, 15946, 16051, 18351, 16871, 17865, 19464, 19465, 17901, 18454, 15142, 18455, 15072, 18456, 16052, 19076, 15329, 16143, 15767, 18245, 18951,
17566, 15555, 16670, 17083, 17247, 17355, 17763, 16671, 18653, 19606, 19601, 19604, 19607, 19608, 19605, 19602, 19610, 19611, 19609, 16872, 17867, 15677, 18076, 17356, 18352, 17084, 19550, 17569, 16053, 16343, 17764, 15475, 15948, 16744, 15851, 17570, 15357, 18954, 15358, 17086, 17087, 18955, 16672, 15853, 19078, 18077, 15678, 16248, 15770, 17967, 17868, 16745, 17765, 16673, 16674, 19551, 15949, 15074, 15771, 18246, 17249, 15856, 15557, 15359, 18837, 15476, 17572, 15477, 15772, 16746, 16344, 17250,
18457, 17251, 19468, 15679, 15075, 16249, 16345, 15076, 16943, 17968, 16433, 16250, 15773, 17970, 15857, 15951, 16054, 17252, 15680, 15558, 15952, 17767, 17253, 15681, 16145, 16677, 16055, 19472, 16056, 16678, 18353, 18840, 15360, 17088, 15559, 18078, 17972, 19473, 18354, 17254, 18355, 15683, 18505, 18504, 18509, 18510, 18508, 18512, 18503, 15953, 17870, 18960, 17974, 16253, 16346, 17360, 15954, 15143, 17255, 17256, 17872, 17876, 15560, 16146, 19079, 16150, 19554, 18708, 18356, 16151, 16347, 15774,
17976, 18248, 17090, 18655, 16748, 17257, 16254, 15077, 17260, 19555, 18458, 17361, 17768, 15955, 15860, 18962, 15861, 15561, 16679, 19474, 18357, 18079, 18080, 15684, 16255, 16057, 15078, 16749, 16256, 15478, 16680, 15479, 15480, 17576, 16874, 15501, 15510, 18964, 18459, 15956, 18842, 15081, 18843, 17261, 15129, 18460, 18966, 15361, 15775, 16434, 15362, 15776, 15686, 19475, 16436, 17978, 17362, 19477, 16875, 17262, 16435, 15144, 19064, 15562, 18081, 18844, 16682, 16683, 15687, 15482, 15777, 18461,
18462, 16801, 16803, 17263, 18463, 17578, 18845, 17363, 17878, 15483, 18083, 16153, 15563, 15363, 17579, 16258, 19559, 15957, 18360, 15863, 15082, 16350, 18846, 18249, 17093, 15958, 15864, 18250, 17979, 17801, 18847, 15083, 19081, 18656, 17880, 18370, 18251, 15364, 15865, 18464, 18252, 18371, 18372, 15084, 15688, 18085, 18517, 18969, 19560, 16259, 17581, 17364, 18465, 17094, 19372, 19373, 17264, 16351, 15778, 16946, 16352, 16353, 16354, 18466, 16685, 19562, 15779, 19374, 18848, 17980, 16360, 15085,
16154, 18086, 17981, 18254, 17881, 18087, 17771, 15866, 16947, 18970, 18657, 17772, 15145, 16750, 17982, 15960, 18469, 16361, 16686, 15484, 18850, 16948, 16438, 18470, 15401, 19375, 15689, 17774, 16802, 18972, 19082, 17265, 16362, 16059, 15780, 17983, 15366, 15486, 15690, 16440, 15367, 16364, 15147, 15368, 16155, 19085, 15961, 19564, 16156, 16260, 16876, 19086, 17266, 18088, 15781, 16157, 18660, 17267, 18974, 16365, 18851, 15086, 18976, 16877, 15301, 17582, 18977, 17884, 16689, 16441, 17776, 17777,
16442, 18471, 18472, 19087, 17268, 15370, 18255, 15087, 15868, 17885, 15564, 16691, 16901, 17365, 15691, 19565, 15376, 19382, 19380, 19383, 16878, 15088, 15377, 19390, 16370, 15783, 15489, 16159, 15379, 15122, 17886, 15089, 16160, 16443, 16061, 16950, 15378, 15692, 18256, 16692, 17778, 15090, 16161, 15490, 17887, 18661, 18473, 18052, 15693, 15492, 17097, 17888, 15870, 18702, 18706, 18705, 18701, 16693, 17270, 17701, 17702, 17098, 19090, 17271, 17584, 15148, 15962, 16879, 18091, 15380, 15963, 17366,
17889, 19567, 16694, 16695, 16881, 19094, 16882, 17779, 16262, 15784, 17368, 18853, 15695, 18980, 19095, 19096, 18644, 18854, 16263, 17099, 17403, 17402, 17404, 17406, 17401, 17407, 17370, 17371, 17372, 15696, 16371, 15697, 15698, 16063, 19492, 17985, 18092, 17272
Painting Quotes – Service Area