asdf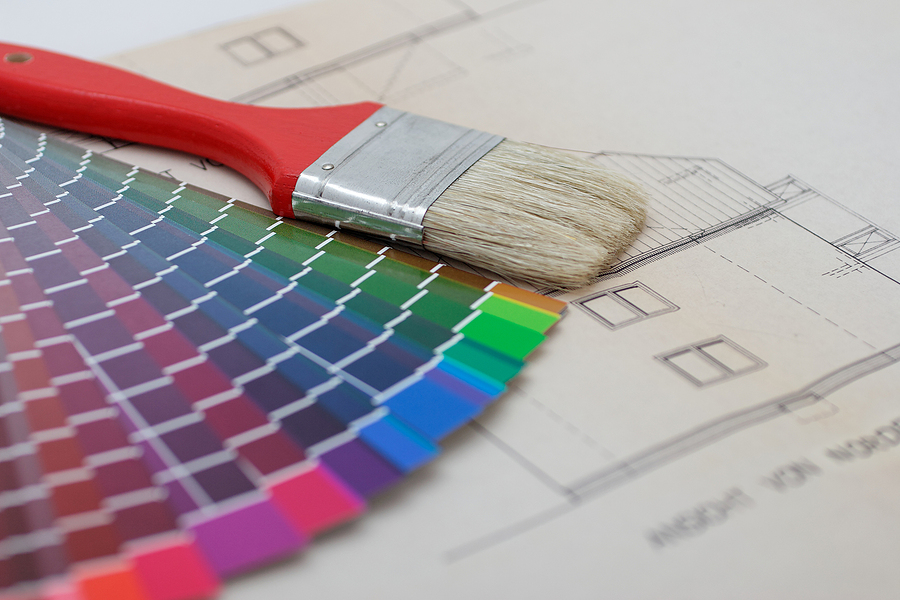 How Much Do Painters Cost in Alabama? | House And Office Painting Calculator
Be it residential or commercial painting, depending on the type of job, people in Alabama will pay between $2.21 – $4.84 per square foot to hire a professional painting company. Alarming, but true, 80% of homeowners who do not compare at least two quotes will overpay.
Use this tool from Best Painting Estimates to find out how much it will cost to have your house or office painted in Alabama.
TYPES OF PAINTING
Finding a quality painting company in your area takes as little as 30 seconds. Simply answer a small set of questions and we will connect you with local painting companies in your area.
How Much Does House Painting Cost in Alabama?
In Alabama, you're going to be looking to pay between $2.75 – $4.84 per square foot to paint a house.
800 Sq Ft House – Cost $2,672 – $2,900
1000 Sq Ft House – Cost $3,379 – $3,709
1500 Sq Ft House – Cost $5,002 – $5,287
2000 Sq Ft House – Cost $6,500 – $7,601
2500 Sq Ft House – Cost $7,101 – $8,792
3000 Sq Ft House – Cost $7,349 – $9,858
How Much Does Commercial Painting Cost in Alabama?
In Alabama, having your office or commercial building painted will cost somewhere between $2.92 – $5.54 per square foot to paint a house.
1000 Sq Ft Office – Cost $3,799 – $3,950
2000 Sq Ft Office – Cost $7,970 – $8,701
2500 Sq Ft Office – Cost $8,405 – $9,995
3000 Sq Ft Office – Cost $8,389 – $13,705
4000 Sq Ft Office – Cost $9,900 – $15,735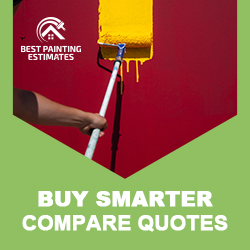 Get Painting Quotes in These Alabama Cities and More:
Montgomery, AL; Birmingham, AL; Huntsville, AL; Mobile, AL
Find Painters in Alabama
Below is a list of painting contractors in Alabama. Reach out to them directly, or request to compare competitive quotes from 2-4 painting companies near you.
Paint Pros " We Take The Pain out Of Painting"
1826 S Hull St
Montgomery, AL 36104
Lighthouse Painting Co.
2809 Crescent Ave #15
Homewood, AL 35209
Hayes Painting
3066 Longleaf Dr
Mobile, AL 36693
Five Star Painting of Huntsville
2851 5th St SW Suite A
Huntsville, AL 35805
Color Life Painting Company
2021 Wooddale Dr NE
Huntsville, AL 35801
What Type of Solution Do You Need?
Understanding House Painting Costs in Alabama
Being a resident of Alabama, it's essential to comprehend the costs associated with house painting. It's not just about getting a fresh coat of paint on your walls, but about enhancing your home's overall aesthetic and value.
Factors Influencing the Cost
Firstly, the cost of house painting in Alabama can vary significantly, primarily due to two main factors: the size of your house and the type of paint you choose. A smaller home would require less paint, therefore less labor, and subsequently, the cost would be lower. On the contrary, larger homes would require more resources, thus driving up the cost.
The type of paint also plays a pivotal role in determining the cost. Premium quality paints may be pricier upfront, but their durability often translates into savings in the long run. Don't you think it's better to invest in high-quality paint that lasts longer than to repaint frequently due to poor quality paint?
Typical Costs and Saving Tips
As of 2023, the average cost to paint a house in Alabama ranges from $2,650 to $10,000, with most homeowners spending about $6,500. These figures are, of course, estimates and actual costs can vary. It's always a good idea to get multiple quotes before deciding on a contractor.
Want to save some bucks? Here's a pro tip: consider timing your paint job for the off-peak season. Painters may offer discounts during winter months when business is slower.
In conclusion, while the cost of house painting in Alabama can vary, it's an investment worth making. After all, doesn't a well-painted house radiate a sense of pride and joy?
Professional Painting Services in Montgomery, Professional Painting Services in Birmingham, Professional Painting Services in Huntsville, Professional Painting Services in Mobile
Alabama Zip Codes Where We Provide Professional Painting Services
Birmingham
35061, 35064, 35068, 35094, 35117, 35126, 35127, 35203, 35204, 35205, 35206, 35207, 35208, 35209, 35210, 35212, 35213, 35215, 35217, 35218, 35221, 35222, 35223, 35228, 35233, 35234, 35235, 35242, 35243, 35254
Huntsville
35649, 35741, 35757, 35758, 35759, 35763, 35801, 35802, 35803, 35805, 35806, 35808, 35810, 35811, 35816, 35824, 35896
Montgomery
36043, 36064, 36104, 36105, 36106, 36107, 36108, 36109, 36110, 36111, 36112, 36113, 36115, 36116, 36117
Mobile
36575, 36602, 36603, 36604, 36605, 36606, 36607, 36608, 36609, 36613, 36615, 36617, 36618, 36619, 36688, 36693, 36695
More Alabama Zip Codes we serve:
36310, 35005, 35540, 35006, 35441, 35007, 36720, 35950, 35951, 35010, 35011, 36250, 35442, 35013, 35014, 35015, 35952, 36420, 36421, 35610, 36201, 36202, 36204, 36205, 36206, 36207, 35016, 35739, 36311, 35541, 36722, 36312, 36251, 35953, 35611, 35612, 35613, 35614, 36502, 36503, 36504, 35954, 36830, 36831, 36832, 36849, 36003, 36505, 35019, 36005
Painting Quotes – Service Area