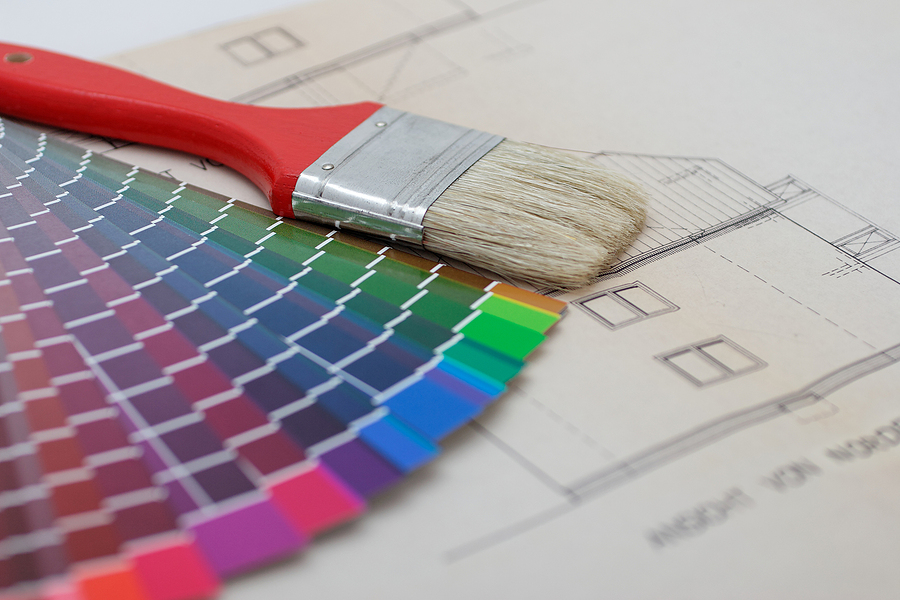 How Much Do Painters Cost in Kansas? | House And Office Painting Calculator
Be it residential or commercial painting, depending on the type of job, people in Kansas will pay between $2.23 – $4.87 per square foot to hire a professional painting company. Alarming, but true, 80% of homeowners who do not compare at least two quotes will overpay.
Use this tool from Best Painting Estimates to find out how much it will cost to have your house or office painted in Kansas.
TYPES OF PAINTING
Finding a quality painting company in your area takes as little as 30 seconds. Simply answer a small set of questions and we will connect you with local painting companies in your area.
How Much Does House Painting Cost in Kansas?
In Kansas, you're going to be looking to pay between $2.72 – $4.85 per square foot to paint a house.
800 Sq Ft House – Cost $2,672 – $2,900
1000 Sq Ft House – Cost $3,379 – $3,709
1500 Sq Ft House – Cost $5,002 – $5,287
2000 Sq Ft House – Cost $6,500 – $7,601
2500 Sq Ft House – Cost $7,101 – $8,792
3000 Sq Ft House – Cost $7,349 – $9,858
How Much Does Commercial Painting Cost in Kansas?
In Kansas, having your office or commercial building painted will cost somewhere between $2.91 – $5.57 per square foot to paint a house.
1000 Sq Ft Office – Cost $3,798 – $3,953
2000 Sq Ft Office – Cost $7,970 – $8,702
2500 Sq Ft Office – Cost $8,404 – $9,995
3000 Sq Ft Office – Cost $8,388 – $13,707
4000 Sq Ft Office – Cost $9,900 – $15,739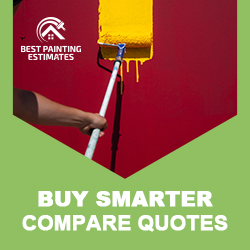 Get Painting Quotes in These Kansas Cities and More:
Kansas City, KS; Wichita, KS; Overland Park, KS; Olathe, KS; Topeka, KS
Find Painters in Kansas
Below is a list of painting contractors in Kansas. Reach out to them directly, or request to compare competitive quotes from 2-4 painting companies near you.
Sharper Impressions Painting Co
6224 Nieman Rd
Shawnee, KS 66203
Western Home Painting
3333 N Porter Ave
Wichita, KS 67204
Titans Painting
5315 W 132nd St
Overland Park, KS 66209
Brogans Painting & Remodeling
1540 E Spruce St
Olathe, KS 66061
Straight Line Painting Topeka
3550 SE 23rd Terrace
Topeka, KS 66605
What Type of Solution Do You Need?
House Painting Costs in Kansas: An Enthusiast's Guide
I'll let you in on a little secret: there's more to painting a house than just slapping some color on a wall. The costs can vary wildly, and it's all down to the details. So let's dive in, shall we?
Understanding the Basics
First and foremost, the size of your house is going to play a massive role in how much you're going to shell out for a paint job. Typically, for a single-story, 1,000-square-foot home, you can expect to pay anywhere from $3,300 to $3,800. That's a broad range, isn't it? So, what gives?
Well, it's all about the quality of the paint, the complexity of the job, and even the season. The hotter the weather, the faster the paint dries, and the quicker the job gets done. But be warned: quick jobs can sometimes mean shoddy work.
Delving into the Details
Quality matters when it comes to painting. Opt for a cheaper brand, and you might save money upfront, but the paint might chip or peel sooner, leading to more frequent paint jobs. It's like that old saying, "Buy cheap, buy twice."
And then there's the question of complexity. If your home has lots of architectural details, it's going to take longer to paint. More time equals more money.
Finally, remember that seasonal variation can impact the cost. Summer is usually the busiest time for painters, so prices may be higher due to demand. However, if you're flexible, you might snag a great deal in the off-peak season.
Your House, Your Canvas
In conclusion, there's no one-size-fits-all price for painting a house in Kansas. Just like picking the perfect color, it's a personal decision that depends on your home's size, the quality of the paint, the complexity of the job, and the timing. So, are you ready to transform your home into your canvas?
Professional Painting Services in Kansas City, Professional Painting Services in Wichita, Professional Painting Services in Overland Park, Professional Painting Services in Olathe, Professional Painting Services in Topeka
Kansas Zip Codes Where We Provide Professional Painting Services
Kansas City
66102, 66104, 66109, 66106, 66112, 66103, 66101, 66111, 66105, 66115, 66118
Wichita
67212, 67217, 67203, 67207, 67218, 67216, 67213, 67204, 67226, 67205, 67211, 67208, 67206, 67214, 67220, 67209, 67235, 67219, 67230, 67210, 67215, 67228, 67202, 67232, 67223, 67227, 67260
Overland Park
66013, 66062, 66083, 66085, 66202, 66203, 66204, 66206, 66207, 66209, 66210, 66211, 66212, 66213, 66214, 66215, 66221, 66223, 66224
Olathe
Topeka
66614, 66604, 66605, 66610, 66606, 66611, 66618, 66607, 66617, 66609, 66608, 66616, 66615, 66619, 66612, 66603, 66621, 66622
More Kansas Zip Codes we serve:
67510, 67410, 66830, 66930, 67621, 67511, 67512, 67513, 66833, 66401, 67622, 66834, 67330, 67623, 66710, 66835, 67001, 67002, 67003, 66711, 67004, 67005, 67514, 66712, 67515, 67831, 67416, 66002, 66932, 67008, 67009, 67730, 66402, 67010, 67417, 66403, 66404, 66006, 67418, 66933, 67332, 66007, 66713, 67516, 66406, 67012, 67518, 67013, 66935, 67420, 67519, 66407, 66008, 66714, 67422, 67016, 67017, 66408, 66409, 67423, 67731, 67520, 66010, 66411, 67018, 67625, 66012, 66412, 67732, 66716, 67425, 67521,
67834, 66013, 66717, 67522, 67626, 67019, 67523, 66838, 66413, 66839, 66840, 66936, 67020, 67427, 67021, 67022, 67023, 67333, 67428, 66414, 66842, 67430, 67628, 66843, 67024, 66014, 66415, 66720, 67431, 67524, 67334, 67025, 66724, 67335, 67336, 67835, 66416, 67525, 67432, 67629, 66019, 67026, 66937, 66938, 67028, 67337, 67701, 67029, 67631, 66015, 66725, 67030, 66901, 67031, 67836, 67837, 66417, 66845, 66846, 66939, 66728, 66940, 66016, 67035, 67632, 67036, 66018, 67340, 67838, 66418, 67436, 66419,
67341, 66017, 67037, 67038, 67839, 67801, 67634, 67039, 67437, 67635, 67438, 66849, 66020, 66021, 67342, 67733, 66023, 67042, 67041, 67344, 67345, 67950, 67526, 67637, 67439, 66850, 66732, 66024, 66422, 66801, 67840, 67841, 67441, 66733, 66941, 66423, 66025, 67045, 66424, 66425, 67047, 67442, 66734, 66851, 66026, 67842, 66942, 66027, 66442, 66701, 67844, 66427, 66735, 66736, 67049, 66763, 66738, 66739, 66740, 67443, 67846, 67050, 66030, 67529, 66741, 66032, 67638, 67734, 67444, 67051, 66743, 67639,
67445, 67446, 67052, 67053, 66428, 67735, 67640, 67736, 67737, 66429, 67530, 66033, 67447, 66943, 67054, 67055, 67346, 66852, 67738, 67448, 66944, 67056, 66853, 66945, 67849, 67057, 67058, 66854, 66431, 67347, 67543, 66432, 67059, 67601, 67060, 67061, 67850, 66746, 67449, 67739, 67062, 66434, 66035, 67642, 67063, 67544, 67851, 66946, 66436, 67450, 66438, 67451, 66439, 67349, 67740, 66440, 67545, 67951, 66748, 67452, 67501, 67502, 67301, 67853, 67546, 66749, 67065, 67066, 66948, 67643, 67854, 66949,
67855, 66441, 67454, 67741, 67067, 67857, 66951, 66039, 67068, 67547, 67070, 67644, 67859, 67548, 66040, 66751, 67071, 67860, 66041, 66042, 66043, 67550, 67072, 66049, 66044, 66047, 66046, 66045, 66857, 66048, 66952, 66856, 66050, 67073, 67645, 67074, 66449, 67861, 67743, 67552, 67901, 67351, 67553, 67455, 66858, 67456, 66953, 66052, 67457, 67646, 67647, 67458, 67352, 67459, 66859, 66053, 67648, 67744, 67649, 66451, 67554, 67557, 66860, 66955, 67101, 66502, 66503, 66506, 66956, 67862, 66507, 66754,
67863, 66861, 67464, 66508, 66862, 66509, 67103, 67556, 66753, 67745, 66501, 66054, 67460, 67864, 67104, 66510, 66512, 67105, 66514, 67106, 67466, 67467, 67865, 67353, 67867, 67747, 66755, 67468, 67650, 66515, 66958, 67952, 66056, 67354, 67107, 67108, 66756, 67109, 67110, 66959, 67111, 66058, 66960, 67112, 67651, 66863, 67559, 66757, 66758, 66864, 67560, 66516, 67470, 66031, 67114, 67561, 67355, 67653, 67117, 67654, 66060, 67118, 67748, 67749, 67563, 67656, 66517, 66518, 67564, 66865, 66520, 66521,
66522, 66760, 66523, 66064, 67473, 66066, 67356, 67565, 66067, 66524, 67119, 66070, 67657, 66962, 66071, 67658, 67751, 66072, 67357, 67566, 67567, 66526, 66866, 67120, 67659, 66073, 67360, 67660, 67661, 67122, 67868, 66761, 66762, 67869, 67663, 66075, 67568, 66076, 67474, 67123, 66527, 67664, 67124, 66767, 67570, 66078, 67127, 66528, 67752, 67475, 66963, 66554, 67572, 66079, 67573, 66868, 66769, 66964, 67753, 67953, 66080, 66531, 66770, 66532, 67131, 67954, 67132, 67133, 66533, 67574, 67575, 67665,
66534, 67756, 66535, 67576, 66536, 67401, 67870, 66772, 67134, 66773, 66966, 67667, 67871, 66537, 67361, 67135, 67757, 66538, 67137, 67138, 67758, 66212, 66213, 66215, 66223, 66216, 66208, 66209, 66204, 66203, 66210, 66221, 66202, 66207, 66226, 66224, 66205, 66219, 66214, 66206, 66218, 66220, 66227, 66217, 66211, 66539, 67478, 66967, 66540, 67480, 67140, 67505, 67876, 67142, 66083, 66771, 67578, 66775, 67579, 66085, 67669, 66869, 67877, 66541, 67143, 67363, 67481, 67581, 67878, 67482, 67483, 66542,
67484, 66776, 67485, 66086, 66777, 67144, 66778, 67879, 66087, 67583, 67364, 67146, 67880, 66779, 67584, 67147, 66088, 66543, 66544, 67671, 67149, 66870, 67672, 66546, 67487, 67673, 67150, 67674, 67761, 66780, 67151, 66547, 66968, 66548, 66090, 66871, 66970, 66781, 66091, 67152, 66092, 67762, 66782, 66549, 66093, 66550, 66872, 66094, 67154, 66552, 66095, 67155, 66873, 67490, 66097, 67491, 67156, 67764, 67492, 67675, 67882, 66783, 67159
Painting Quotes – Service Area