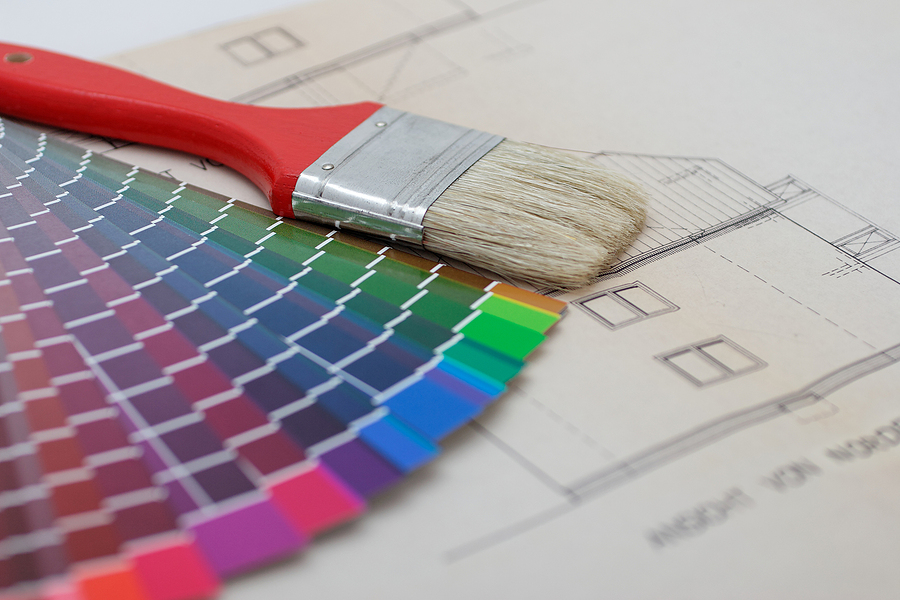 How Much Do Painters Cost in Nevada? | House And Office Painting Calculator
Be it residential or commercial painting, depending on the type of job, people in Nevada will pay between $2.23 – $4.85 per square foot to hire a professional painting company. Alarming, but true, 80% of homeowners who do not compare at least two quotes will overpay.
Use this tool from Best Painting Estimates to find out how much it will cost to have your house or office painted in Nevada.
TYPES OF PAINTING
Finding a quality painting company in your area takes as little as 30 seconds. Simply answer a small set of questions and we will connect you with local painting companies in your area.
How Much Does House Painting Cost in Nevada?
In Nevada, you're going to be looking to pay between $2.74 – $4.87 per square foot to paint a house.
800 Sq Ft House – Cost $2,671 – $2,900
1000 Sq Ft House – Cost $3,379 – $3,708
1500 Sq Ft House – Cost $5,003 – $5,287
2000 Sq Ft House – Cost $6,500 – $7,600
2500 Sq Ft House – Cost $7,103 – $8,792
3000 Sq Ft House – Cost $7,349 – $9,857
How Much Does Commercial Painting Cost in Nevada?
In Nevada, having your office or commercial building painted will cost somewhere between $2.94 – $5.54 per square foot to paint a house.
1000 Sq Ft Office – Cost $3,799 – $3,952
2000 Sq Ft Office – Cost $7,970 – $8,701
2500 Sq Ft Office – Cost $8,405 – $9,997
3000 Sq Ft Office – Cost $8,389 – $13,708
4000 Sq Ft Office – Cost $9,904 – $15,737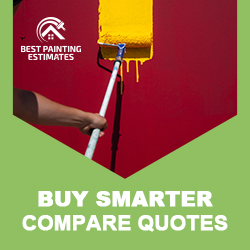 Get Painting Quotes in These Nevada Cities and More:
Henderson, NV; Reno, NV; North Las Vegas, NV; Las Vegas, NV
Find Painters in Nevada
Below is a list of painting contractors in Nevada. Reach out to them directly, or request to compare competitive quotes from 2-4 painting companies near you.
Painter1 of Las Vegas
50 Via Di Vita
Henderson, NV 89011
Kelly Brothers Painting, Inc.
1765 Lewis St
Reno, NV 89502
DK Painting
2817 Via Florentine St
Henderson, NV 89074
CertaPro Painters of Reno, NV
1455 Deming Way #8
Sparks, NV 89431
AllPro Painters
3674 N Rancho Dr STE 101
Las Vegas, NV 89130
What Type of Solution Do You Need?
Understanding House Painting Costs in Nevada
When it comes to sprucing up your home, a fresh coat of paint can make a world of difference. But just how much does house painting cost in Nevada? Let's dive in and uncover the mystery.
Average Cost of House Painting
On average, house painting costs in Nevada can range between $2.50 and $6.00 per square foot for exterior painting and $1.50 to $3.50 per square foot for interior painting. This cost is influenced by several factors such as the type of paint used, the complexity of the job, and the current condition of your home.
Factors Affecting the Costs
Type of Paint: Higher quality paints last longer and provide better coverage, but they also come with a higher price tag. You'll need to balance your budget with your long-term expectations for the paint job.
Complexity of the Job: If your home has architectural features like high ceilings or detailed moldings, expect to pay more. These features require extra time and effort to paint correctly.
Condition of Your Home: If your walls are damaged or have old, peeling paint, they may need additional prep work before painting can begin. This could increase your overall costs.
Remember, these figures are just averages. Each painting job is unique, and costs can vary. But why should you invest in professional painting?
The Value of Professional Painting
Consider this, a well-done paint job can increase your home's value and improve its curb appeal. It's an investment that often pays for itself when it comes time to sell. Besides, professional painters know the tricks of the trade to deliver a seamless finish, something that's hard to achieve if you're not experienced. So, while it might seem costly upfront, the benefits of professional painting are well worth it.
Investing in your home's appearance is never a waste. A fresh coat of paint breathes new life into your home and can make it more appealing to potential buyers. So, while house painting costs in Nevada might seem steep, remember that you're not just spending money—you're making an investment in your home.
Professional Painting Services in Las Vegas, Professional Painting Services in North Las Vegas, Professional Painting Services in Henderson, Professional Painting Services in Reno
Nevada Zip Codes Where We Provide Professional Painting Services
Henderson
89052, 89074, 89015, 89014, 89012, 89011
Reno
89502, 89506, 89509, 89523, 89503, 89511, 89512, 89501, 89510
Las Vegas
89108, 89110, 89121, 89115, 89123, 89129, 89147, 89148, 89117, 89103, 89119, 89131, 89122, 89101, 89139, 89149, 89102, 89104, 89107, 89128, 89141, 89130, 89142, 89113, 89156, 89135, 89106, 89145, 89120, 89134, 89118, 89144, 89146, 89138, 89143, 89109, 89124
North Las Vegas
89031, 89030, 89032, 89084, 89086
More Nevada Zip Codes we serve:
89001, 89020, 89310, 89311, 89820, 89003, 89004, 89005, 89007, 89039, 89008, 89822, 89701, 89706, 89703, 89705, 89702, 89821, 89402, 89403, 89823, 89404, 89314, 89010, 89801, 89301, 89405, 89316, 89406, 89408, 89409, 89410, 89411, 89412, 89413, 89414, 89013, 89415, 89017, 89418, 89451, 89450, 89018, 89825, 89826, 89019, 89026, 89828, 89029, 89021, 89419, 89317, 89420, 89022, 89421, 89318, 89027, 89422, 89423, 89025, 89830, 89831, 89191, 89424, 89425, 89040, 89832, 89048, 89060, 89061, 89042, 89426,
89043, 89045, 89833, 89319, 89427, 89046, 89428, 89429, 89047, 89430, 89436, 89431, 89434, 89815, 89449, 89433, 89049, 89834, 89438, 89439, 89440, 89442, 89704, 89444, 89835, 89883, 89445, 89446, 89447, 89448
Painting Quotes – Service Area