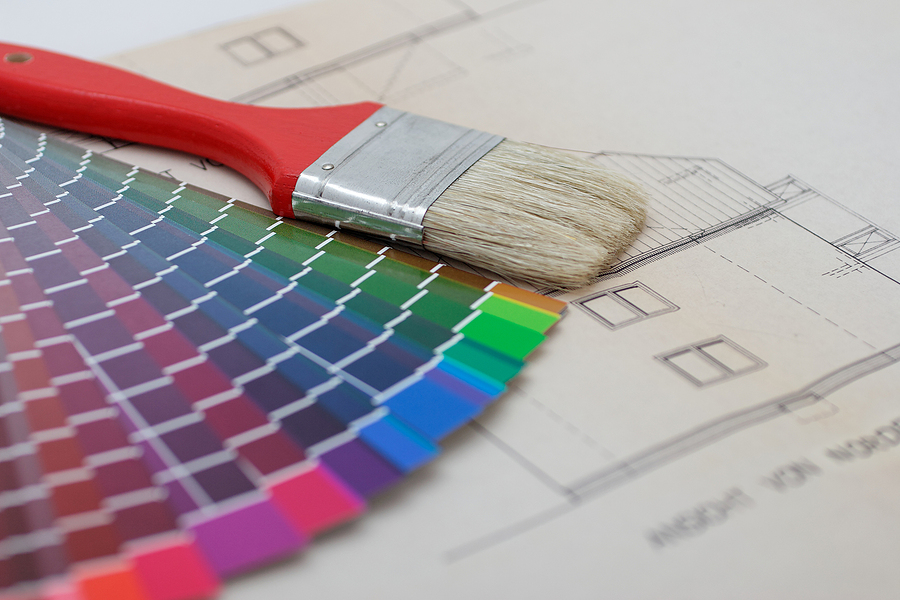 How Much Do Painters Cost in New Jersey? | House And Office Painting Calculator
Be it residential or commercial painting, depending on the type of job, people in New Jersey will pay between $2.23 – $4.85 per square foot to hire a professional painting company. Alarming, but true, 80% of homeowners who do not compare at least two quotes will overpay.
Use this tool from Best Painting Estimates to find out how much it will cost to have your house or office painted in New Jersey.
TYPES OF PAINTING
Finding a quality painting company in your area takes as little as 30 seconds. Simply answer a small set of questions and we will connect you with local painting companies in your area.
How Much Does House Painting Cost in New Jersey?
In New Jersey, you're going to be looking to pay between $2.74 – $4.81 per square foot to paint a house.
800 Sq Ft House – Cost $2,672 – $2,902
1000 Sq Ft House – Cost $3,378 – $3,709
1500 Sq Ft House – Cost $5,002 – $5,285
2000 Sq Ft House – Cost $6,502 – $7,601
2500 Sq Ft House – Cost $7,101 – $8,795
3000 Sq Ft House – Cost $7,349 – $9,855
How Much Does Commercial Painting Cost in New Jersey?
In New Jersey, having your office or commercial building painted will cost somewhere between $2.94 – $5.52 per square foot to paint a house.
1000 Sq Ft Office – Cost $3,798 – $3,950
2000 Sq Ft Office – Cost $7,970 – $8,702
2500 Sq Ft Office – Cost $8,403 – $9,995
3000 Sq Ft Office – Cost $8,389 – $13,707
4000 Sq Ft Office – Cost $9,904 – $15,738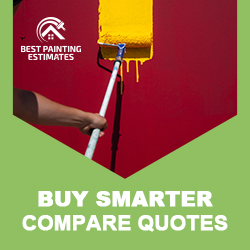 Get Painting Quotes in These New Jersey Cities and More:
Newark, NJ; Jersey City, NJ; Paterson, NJ; Lakewood, NJ; Elizabeth, NJ
Find Painters in New Jersey
Below is a list of painting contractors in New Jersey. Reach out to them directly, or request to compare competitive quotes from 2-4 painting companies near you.
The Island Painting LLC
Morris Ave
Newark, NJ 07103
Jersey City Painters & Flooring
303 Newark Ave
Jersey City, NJ 07302
Mayron Painting Services LLC.
243 Illinois Ave
Paterson, NJ 07503
Kandor Group LLC
331 Doyle St
Elizabeth, NJ 07206
Right Away Painting, LLC
154 Erica Rd
Lakewood, NJ 08701
What Type of Solution Do You Need?
Understanding House Painting Costs in New Jersey
Are you planning to give your New Jersey home a fresh, new look with a coat of paint? Well, you're in luck! In this article, we'll dive deep into the ins and outs of house painting costs in New Jersey.
Factors Affecting the Cost
Let's start by addressing the elephant in the room: What influences the cost of house painting? To answer that, there are several elements to consider.
Size of the House: This one's quite straightforward, isn't it? The larger the house, the more paint is required, and consequently, the higher the cost.
Type and Quality of Paint: Just like a chef's secret ingredient, the type and quality of the paint can drastically impact the final outcome. Premium paints, though costlier, offer superior durability and finish.
Labor Costs: Let's not forget our hardworking painters. Labor costs vary based on the complexity of the job, the time required, and the current market rates.
Why It's Worth the Investment
So, now you might be wondering, "Why should I invest in professional house painting?" Great question! Here's why:
First Impressions Matter: A well-painted house is not just pleasing to the eye, but it also adds to your home's curb appeal. It's like putting on your best outfit for a special occasion – you want to make a good impression, right?
Protection Against the Elements: Mother Nature can be tough on our homes. A quality paint job provides a protective layer against harsh weather conditions, helping to keep your home in top shape for years to come.
Increase in Property Value: Think of house painting as an investment. A fresh coat of paint can significantly increase your property value, which can be particularly beneficial if you're considering selling your home.
In conclusion, house painting costs in New Jersey can vary greatly, but the investment is certainly worthwhile. Understanding the factors that affect the cost can help you make informed decisions when it comes to painting your home. Happy painting!
Professional Painting Services in Newark, Professional Painting Services in Jersey City, Professional Painting Services in Paterson, Professional Painting Services in Lakewood, Professional Painting Services in Elizabeth
New Jersey Zip Codes Where We Provide Professional Painting Services
Newark
7105, 7104, 7107, 7106, 7103, 7112, 7108, 7102, 7114
Jersey City
7305, 7306, 7302, 7304, 7307, 7310, 7311
Paterson
7501, 7522, 7514, 7503, 7502, 7524, 7513, 7504, 7505
Lakewood
Elizabeth
More New Jersey Zip Codes we serve:
8205, 8201, 7820, 7401, 7711, 8501, 8720, 8001, 7620, 7821, 8801, 8802, 7712, 8004, 8401, 7716, 8106, 7822, 8202, 7001, 7717, 8005, 8006, 8007, 7920, 7002, 8721, 8008, 8722, 7921, 7718, 8502, 7109, 8031, 7719, 7823, 7621, 7922, 8009, 7924, 8010, 8011, 8012, 7825, 7003, 7403, 8804, 7603, 7005, 8505, 8805, 7720, 7826, 8724, 8723, 8014, 8302, 8807, 8730, 8203, 8808, 7926, 8015, 7828, 8310, 8016, 7405, 7006, 7830, 8105, 8104, 8103, 8102, 8204, 8210, 8212, 7072, 7008, 7009, 7927, 8311, 7928, 8019, 8003,
8002, 8034, 7930, 7066, 8020, 8510, 8312, 8021, 7010, 7721, 7011, 7013, 7012, 7014, 8809, 7624, 8108, 7067, 7722, 7832, 8022, 8511, 8512, 7016, 8514, 7626, 8515, 8810, 7723, 8023, 7833, 8314, 7627, 7834, 8316, 8317, 7801, 7628, 8812, 8816, 7936, 7017, 7018, 7073, 7724, 7020, 8817, 8820, 8837, 8215, 8234, 8318, 7407, 8217, 7630, 7631, 7632, 7726, 7021, 8319, 7704, 7410, 7004, 8320, 7022, 7023, 7931, 7727, 8821, 7836, 8822, 8518, 7932, 8863, 8731, 7024, 7703, 8321, 7416, 7417, 8823, 8322, 7728, 8825,
7026, 7027, 8026, 8027, 7933, 7934, 8028, 8826, 7028, 7452, 8029, 7418, 8030, 7838, 7935, 8323, 7601, 7840, 8035, 8033, 8036, 7508, 7419, 8037, 8827, 8038, 7640, 7029, 8039, 7604, 7420, 7641, 7506, 7730, 8324, 8828, 7421, 7842, 8829, 7422, 8904, 7732, 8520, 8844, 7642, 7205, 7423, 7030, 7733, 7843, 8525, 7731, 7111, 8830, 8732, 8527, 8041, 7846, 8042, 7734, 7032, 8832, 8824, 7033, 7847, 7735, 8528, 7848, 7034, 7849, 8733, 8530, 7850, 8326, 8734, 8735, 8045, 7851, 8833, 7852, 8327, 7737, 7605, 7035,
7738, 7036, 8221, 7424, 7643, 7739, 7039, 7644, 7740, 7853, 8403, 8048, 7071, 7939, 7940, 8049, 7430, 7495, 8328, 8050, 8736, 8759, 8738, 8051, 8835, 8052, 7040, 8402, 7746, 8053, 8223, 8836, 7747, 8329, 8330, 7607, 8055, 7945, 8109, 8840, 8056, 8846, 7748, 7432, 8848, 7041, 7946, 8850, 8332, 8340, 7803, 8341, 7750, 8852, 8831, 8343, 7827, 7042, 7043, 7645, 7045, 7074, 8057, 7751, 7950, 7960, 7961, 7856, 8059, 7970, 8060, 8054, 8061, 7878, 7046, 7092, 8062, 8063, 7753, 8853, 7857, 8901, 8533, 8224,
8064, 7646, 7974, 7976, 8344, 7435, 8345, 7860, 8346, 7031, 7047, 8902, 8225, 7647, 7648, 7110, 7438, 7755, 7436, 8107, 8226, 8740, 7756, 8230, 7757, 7439, 8857, 8858, 7649, 7050, 7863, 7650, 8065, 7652, 7656, 8859, 7054, 7055, 8066, 7977, 8067, 8068, 8534, 8069, 8110, 8070, 7440, 8535, 8861, 8865, 8741, 7058, 8854, 8071, 8867, 7060, 7063, 7062, 8536, 8232, 8742, 8240, 7442, 7444, 8348, 7758, 7865, 8349, 7064, 8241, 7979, 8540, 8542, 8550, 8072, 7065, 7446, 8073, 7869, 8869, 7701, 8350, 8074, 7657,
7660, 7450, 8551, 7456, 8242, 7661, 7457, 8075, 8077, 7662, 7866, 8553, 8554, 8555, 7068, 7203, 7204, 8352, 7760, 8078, 7070, 7663, 7458, 8079, 8872, 7870, 7076, 8750, 8243, 8751, 8752, 7094, 7077, 8080, 8353, 7078, 7702, 8081, 8558, 8083, 8244, 8873, 8876, 8879, 8880, 7606, 7079, 7080, 8882, 8246, 7871, 8884, 7762, 7081, 7874, 8886, 7980, 7460, 8559, 8247, 8084, 8248, 7876, 7901, 7461, 8085, 7666, 7670, 7608, 8086, 8887, 8560, 8753, 8757, 8755, 7512, 7082, 7676, 8618, 8648, 8610, 8611, 8638, 8619,
8690, 8691, 8629, 8609, 8620, 8628, 8640, 8641, 8608, 8087, 7083, 7087, 7088, 8406, 7462, 7044, 7880, 8251, 8088, 8360, 8361, 8043, 7463, 7057, 7881, 7465, 8758, 7059, 7882, 7069, 8089, 7470, 7086, 8090, 8091, 8092, 7764, 7480, 7093, 7052, 7090, 8093, 7675, 7885, 7981, 8889, 8260, 8094, 8046, 8561, 8095, 7075, 8270, 7095, 8096, 8097, 7677, 8098, 8562, 7481, 8890
Painting Quotes – Service Area