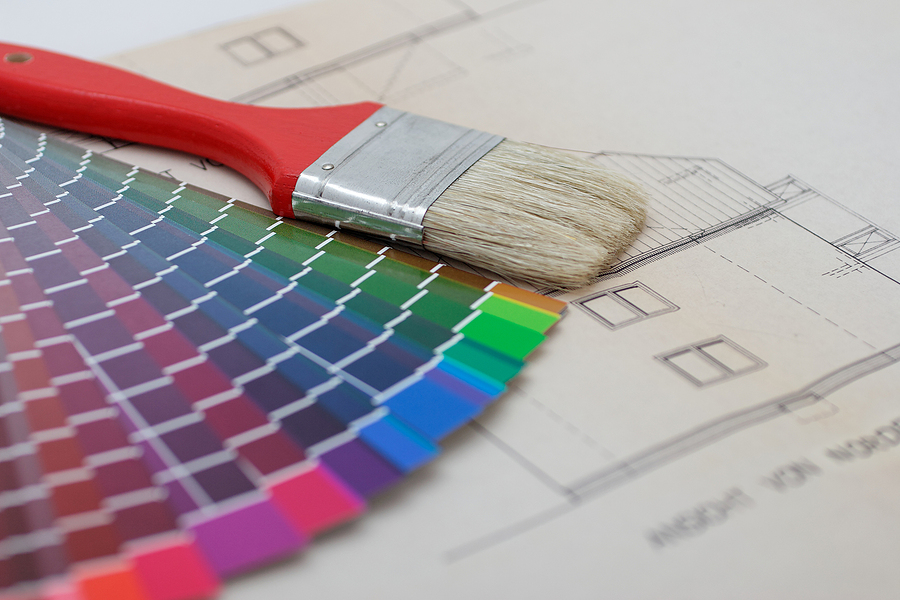 How Much Do Painters Cost in Ohio? | House And Office Painting Calculator
Be it residential or commercial painting, depending on the type of job, people in Ohio will pay between $2.23 – $4.84 per square foot to hire a professional painting company. Alarming, but true, 80% of homeowners who do not compare at least two quotes will overpay.
Use this tool from Best Painting Estimates to find out how much it will cost to have your house or office painted in Ohio.
TYPES OF PAINTING
Finding a quality painting company in your area takes as little as 30 seconds. Simply answer a small set of questions and we will connect you with local painting companies in your area.
How Much Does House Painting Cost in Ohio?
In Ohio, you're going to be looking to pay between $2.78 – $4.81 per square foot to paint a house.
800 Sq Ft House – Cost $2,670 – $2,900
1000 Sq Ft House – Cost $3,379 – $3,705
1500 Sq Ft House – Cost $5,002 – $5,289
2000 Sq Ft House – Cost $6,504 – $7,601
2500 Sq Ft House – Cost $7,101 – $8,795
3000 Sq Ft House – Cost $7,349 – $9,859
How Much Does Commercial Painting Cost in Ohio?
In Ohio, having your office or commercial building painted will cost somewhere between $2.95 – $5.53 per square foot to paint a house.
1000 Sq Ft Office – Cost $3,799 – $3,953
2000 Sq Ft Office – Cost $7,974 – $8,701
2500 Sq Ft Office – Cost $8,405 – $9,998
3000 Sq Ft Office – Cost $8,389 – $13,705
4000 Sq Ft Office – Cost $9,904 – $15,737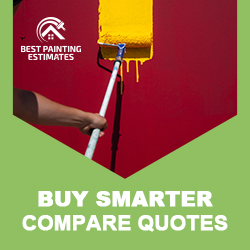 Get Painting Quotes in These Ohio Cities and More:
Columbus, OH; Akron, OH; Cincinnati, OH; Toledo, OH; Cleveland, OH
Find Painters in Ohio
Below is a list of painting contractors in Ohio. Reach out to them directly, or request to compare competitive quotes from 2-4 painting companies near you.
Fresh Touch Custom Painting
1485 Showcase Dr
Columbus, OH 43212
Inspired Services & Painting
2841 Riviera Dr Unit 120
Fairlawn, OH 44333
American Family Painting
2308 Madison Rd
Cincinnati, OH 45208
Fetterman Painting LLC
631 Reineck Dr
Toledo, OH 43605
Color in Motion Painting
4758 Ridge Rd #271
Cleveland, OH 44144
What Type of Solution Do You Need?
Understanding House Painting Costs in Ohio
Ever tried to paint a house by yourself? Trust me, it's not just about picking a color and slapping it on the walls. It's a complicated task involving a lot of steps, like prepping the surface, priming, and more. And let's not even get into the mess that comes with it!
But you know what? Hiring a professional house painter in Ohio can make your life so much easier. However, it's essential to understand the costs associated with house painting to budget effectively.
Factors Affecting House Painting Costs
When considering house painting costs in Ohio, several factors come into play. One of them is the size of your house. You see, painters usually charge per square foot. So, the larger your house, the higher the cost.
Next up, the type of paint you choose. Some paints are like that fancy coffee you get from a boutique café – they cost more. High-quality paints with special features like mildew resistance can increase your painting budget.
Lastly, the complexity of the job also affects the price. If your home has architectural features that require extra care, or if it's a two-story building, expect the costs to rise. Remember that high ladder I mentioned? Well, it's not just you who would rather avoid it!
Here's a rough breakdown:
Size of the House: Usually, a professional painter in Ohio charges between $2.80 and $4.81 per square foot.
Type of Paint: A gallon of good quality paint can range from $30 to $50, sometimes even more.
Complexity of the Job: Additional labor or equipment can add up to the total costs.
Why Investing in Professional House Painting is Worth It
Now, you might be thinking, "Why should I pay so much for something I could try to do myself?" Well, remember the mess we talked about? With a professional, you won't have to deal with it.
Also, professionals have the skills and tools to do the job right. They'll properly prep your walls, ensuring a smoother, longer-lasting finish. And let's not forget about time. You could spend your weekends relaxing, instead of grappling with a paintbrush.
So, while house painting costs in Ohio might seem high, think of it as an investment. You're not just paying for a paint job; you're paying for expertise, convenience, and peace of mind. Isn't that worth it?
Professional Painting Services in Columbus, Professional Painting Services in Akron, Professional Painting Services in Cincinnati, Professional Painting Services in Cleveland, Professional Painting Services in Toledo
Ohio Zip Codes Where We Provide Professional Painting Services
Columbus
43230, 43228, 43229, 43232, 43207, 43224, 43235, 43204, 43201, 43221, 43213, 43219, 43209, 43220, 43223, 43214, 43085, 43227, 43211, 43206, 43231, 43212, 43202, 43215, 43205, 43210, 43203, 43222, 43240, 43217
Akron
44312, 44310, 44313, 44305, 44319, 44306, 44314, 44333, 44320, 44321, 44301, 44311, 44303, 44307, 44304, 44302, 44308
Cincinnati
45238, 45231, 45211, 45215, 45239, 45244, 45230, 45240, 45248, 45236, 45241, 45247, 45212, 45242, 45251, 45255, 45245, 45224, 45237, 45205, 45219, 45227, 45208, 45233, 45243, 45246, 45220, 45202, 45249, 45229, 45223, 45213, 45209, 45206, 45216, 45225, 45214, 45232, 45217, 45207, 45204, 45226, 45252, 45218, 45203
Toledo
43615, 43613, 43614, 43612, 43605, 43609, 43607, 43623, 43611, 43608, 43604, 43617, 43620, 43610
Cleveland
44130, 44102, 44111, 44109, 44118, 44124, 44105, 44134, 44120, 44121, 44128, 44129, 44125, 44135, 44106, 44143, 44112, 44144, 44108, 44113, 44104, 44110, 44126, 44103, 44119, 44115, 44114, 44127, 44101
More Ohio Zip Codes we serve:
45101, 45810, 43802, 45001, 43101, 43901, 45710, 43001, 45812, 43902, 44601, 45301, 44802, 43501, 43102, 45102, 45711, 44001, 43002, 43903, 44003, 45302, 45303, 45813, 44606, 44804, 45304, 43502, 45814, 44805, 43003, 44004, 43103, 45701, 44807, 44201, 44607, 44202, 44010, 43711, 44011, 44012, 45612, 43804, 43105, 43972, 44203, 43713, 43905, 44809, 45103, 44140, 44608, 44122, 43716, 45613, 45808, 44146, 43906, 45305, 43310, 43717, 43311, 44811, 44813, 43718, 44609, 45714, 45816, 44017, 43908, 43504,
44610, 44401, 44814, 45106, 43719, 44815, 45715, 45614, 44611, 44816, 43004, 43005, 43505, 45107, 43805, 44817, 43106, 43910, 44818, 45616, 43720, 45817, 44612, 45306, 45617, 44695, 45307, 43402, 43403, 45308, 43406, 44141, 43107, 44613, 43109, 43912, 43913, 43006, 44402, 44147, 44403, 44142, 45309, 43721, 44212, 43506, 45716, 43008, 45819, 44820, 43722, 44214, 44404, 43407, 45310, 44021, 44822, 43723, 43009, 43907, 45820, 43724, 43314, 43725, 45311, 43914, 45111, 44405, 44614, 43110, 44406, 44720,
44708, 44705, 44709, 44706, 44721, 44718, 44707, 44710, 44714, 44703, 44730, 44704, 44702, 43111, 43315, 43316, 43112, 44615, 45312, 44824, 43010, 45821, 45314, 45822, 43011, 44023, 44022, 43727, 44024, 44825, 45719, 45618, 45619, 45620, 43728, 44026, 43317, 45826, 45601, 45112, 44215, 45389, 43113, 43915, 43115, 45113, 43408, 45315, 45002, 45316, 44216, 45827, 43410, 45721, 45621, 45828, 45003, 44826, 44028, 44408, 45830, 43116, 43811, 44030, 45317, 45831, 45832, 45723, 43730, 44410, 43812, 45318,
45622, 44827, 44217, 43731, 43013, 45623, 43732, 43412, 43511, 45724, 44221, 44223, 43413, 45624, 44618, 43014, 45424, 45458, 45417, 45431, 45459, 45429, 45420, 45440, 45414, 45406, 45449, 45405, 45410, 45409, 45426, 45432, 45419, 45403, 45415, 45434, 45404, 45439, 45402, 45430, 45416, 45433, 45418, 45428, 43318, 45115, 44411, 44693, 43512, 43015, 44620, 45833, 43515, 44621, 43117, 43733, 43516, 45727, 44412, 43917, 45835, 45319, 44032, 44622, 44230, 43821, 43017, 43016, 43734, 44624, 45836, 43735,
43319, 43920, 44413, 44625, 44626, 43925, 44095, 45320, 43517, 43320, 43518, 45321, 45838, 43416, 44035, 43926, 45322, 45323, 44123, 44132, 44117, 43519, 45324, 45014, 43927, 43736, 44417, 45325, 43521, 45118, 45120, 45840, 44828, 45729, 45326, 43977, 45843, 45844, 45845, 45846, 44830, 44418, 45628, 45005, 45629, 43822, 44627, 43019, 43973, 43420, 43824, 45630, 43321, 43738, 43021, 44833, 45631, 43119, 43022, 44231, 44040, 44041, 43430, 45121, 45327, 45328, 43431, 44420, 43928, 43739, 44628, 45732,
44629, 45809, 45122, 44044, 43522, 44045, 43023, 43740, 45330, 45734, 43432, 43322, 44836, 45123, 45331, 44837, 43523, 43123, 43125, 45849, 45735, 43433, 45634, 45130, 45011, 45013, 45015, 43524, 43930, 43931, 44423, 43434, 43323, 43126, 45030, 43974, 45850, 44632, 45032, 43525, 45636, 45851, 43127, 44838, 43056, 43025, 43435, 43526, 45131, 45132, 43026, 45133, 44233, 44234, 43527, 43528, 45332, 43985, 44633, 44235, 44634, 45033, 43976, 43746, 45333, 43028, 43529, 44425, 44236, 44046, 43324, 44839,
44131, 43932, 45638, 43029, 45640, 45334, 43030, 45740, 43933, 45335, 45642, 44047, 43128, 45841, 44840, 43437, 43747, 43986, 43031, 43748, 45853, 44841, 43438, 44427, 44240, 44243, 43326, 45336, 43032, 44637, 43749, 45034, 45644, 44048, 44428, 43750, 44049, 43330, 43033, 45645, 43531, 43332, 43439, 45854, 43951, 44050, 44429, 44250, 43440, 43331, 44638, 44107, 43130, 45741, 43934, 45646, 45855, 45337, 43135, 44430, 45036, 45135, 44431, 45856, 43035, 45338, 43333, 43754, 43532, 45805, 45801, 45804,
45807, 45806, 44640, 43442, 44432, 44253, 43136, 45742, 43137, 44254, 43138, 43140, 45647, 45743, 44052, 44053, 44055, 43755, 44842, 44641, 45140, 45744, 44436, 45745, 44843, 45648, 43443, 45339, 45142, 45650, 43533, 44056, 45746, 44057, 43036, 44643, 45039, 43535, 43758, 44644, 45144, 44903, 44906, 44907, 44904, 44905, 44902, 44901, 44255, 44137, 45340, 45145, 43334, 45860, 45750, 43302, 43536, 44645, 43445, 43935, 43037, 45146, 43040, 45040, 44646, 44647, 44438, 43537, 45651, 43534, 45858, 43756,
44844, 45652, 44437, 45859, 43044, 44651, 44256, 45341, 45861, 45862, 44060, 44439, 43540, 45342, 45041, 45147, 43446, 45863, 44652, 43336, 44062, 45760, 45044, 45042, 45148, 44653, 44846, 45150, 43045, 43447, 43142, 45864, 44654, 43046, 45761, 43541, 44656, 44440, 44657, 45653, 43938, 45865, 44260, 43542, 45050, 44847, 45866, 43543, 44064, 43337, 43759, 45152, 45153, 45867, 45868, 44659, 43338, 45154, 43760, 43939, 45051, 43143, 43050, 43340, 45155, 43761, 44262, 43144, 43545, 43830, 44661, 44662,
43547, 43940, 44441, 45764, 44849, 45156, 43054, 43548, 43341, 45869, 45344, 43762, 45870, 44850, 43145, 45871, 45345, 43764, 44851, 45346, 45766, 45767, 44442, 45347, 44663, 45654, 45157, 44853, 44443, 43766, 45159, 44854, 44445, 45348, 43055, 44065, 43832, 45768, 44444, 45158, 43549, 44446, 45872, 45052, 44449, 44450, 44855, 45349, 44451, 44666, 43060, 44452, 44070, 44039, 44856, 44133, 45350, 44067, 43619, 44857, 43767, 44859, 44072, 43449, 45656, 45873, 44074, 45874, 45053, 44861, 43768, 44138,
43616, 45054, 43146, 44667, 44076, 45351, 43061, 45875, 45876, 45657, 45160, 45056, 44077, 45352, 45877, 44669, 44080, 43062, 45658, 45879, 45880, 45659, 45660, 45353, 43450, 44264, 44081, 43551, 44864, 44454, 43553, 45354, 43771, 43147, 43983, 44082, 45661, 43554, 45356, 45358, 43064, 43836, 43772, 45359, 45162, 43148, 44865, 44866, 45769, 43452, 45360, 43837, 45164, 43451, 45770, 45662, 45361, 43065, 43942, 45669, 43342, 43456, 43773, 43343, 45771, 43066, 44265, 45671, 44266, 45881, 45672, 43943,
43067, 45772, 45166, 45773, 44867, 43068, 44286, 43944, 45673, 43344, 43555, 43345, 45674, 45167, 43457, 44270, 44670, 44084, 43149, 45882, 43458, 44116, 44455, 44085, 44272, 43777, 43070, 45362, 43460, 43462, 43347, 43150, 43348, 45168, 45363, 45775, 45169, 43950, 45883, 45884, 43071, 45885, 43072, 44460, 43778, 43945, 44870, 44671, 43779, 45171, 43946, 44874, 43988, 45886, 45678, 45679, 44672, 43151, 43780, 45062, 44273, 45776, 43947, 44274, 43782, 44054, 44875, 44675, 43556, 44878, 44676, 45365,
45172, 43948, 44677, 44139, 44678, 43783, 45064, 43152, 45368, 45065, 45680, 45681, 43153, 45369, 45682, 44470, 44275, 45887, 45370, 45066, 45503, 45505, 45504, 45502, 45506, 43786, 44276, 43952, 43953, 45778, 43787, 43840, 43463, 45684, 43154, 44224, 44680, 43961, 44241, 44136, 44149, 44471, 43557, 43155, 44681, 44880, 44881, 43788, 43962, 43074, 43558, 44882, 43560, 45779, 44278, 43156, 45174, 45780, 44086, 43076, 45685, 43157, 44883, 43963, 45371, 44699, 44887, 43565, 43964, 45372, 45067, 45782,
43842, 45373, 44682, 44087, 44683, 45390, 43158, 44685, 43077, 45888, 43351, 43078, 43080, 44280, 45889, 45891, 45377, 45890, 45894, 44089, 45378, 45380, 43464, 44473, 45784, 45686, 44281, 44889, 43465, 43356, 43843, 44687, 45895, 43967, 44483, 44484, 44485, 44481, 43844, 43160, 44490, 45786, 45688, 45787, 43566, 43567, 45690, 44285, 43466, 44688, 45896, 45068, 44090, 45692, 43968, 45381, 45069, 45070, 44491, 43162, 43845, 43357, 45382, 43358, 43467, 45383, 45663, 44287, 45693, 43570, 43081, 43082,
44251, 44145, 43569, 43359, 45694, 45788, 43571, 44092, 45384, 45695, 44890, 45176, 44093, 43164, 45897, 43468, 44094, 45696, 45898, 45177, 44689, 45697, 44288, 44099, 44690, 45789, 44493, 43970, 43793, 43084, 43469, 44691, 45899, 45385, 45387, 45388, 43971, 44512, 44515, 44514, 44511, 44505, 44509, 44502, 44507, 44504, 44506, 44510, 44503, 45698, 43360, 43701, 44697
Painting Quotes – Service Area