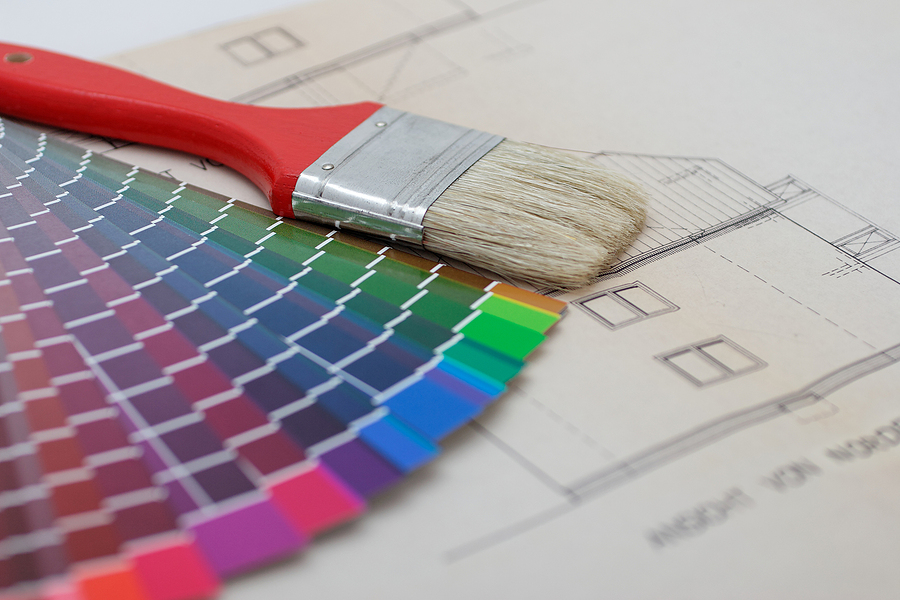 How Much Do Painters Cost in Tennessee? | House And Office Painting Calculator
Be it residential or commercial painting, depending on the type of job, people in Tennessee will pay between $2.23 – $4.83 per square foot to hire a professional painting company. Alarming, but true, 80% of homeowners who do not compare at least two quotes will overpay.
Use this tool from Best Painting Estimates to find out how much it will cost to have your house or office painted in Tennessee.
TYPES OF PAINTING
Finding a quality painting company in your area takes as little as 30 seconds. Simply answer a small set of questions and we will connect you with local painting companies in your area.
How Much Does House Painting Cost in Tennessee?
In Tennessee, you're going to be looking to pay between $2.75 – $4.87 per square foot to paint a house.
800 Sq Ft House – Cost $2,672 – $2,904
1000 Sq Ft House – Cost $3,379 – $3,709
1500 Sq Ft House – Cost $5,004 – $5,287
2000 Sq Ft House – Cost $6,500 – $7,605
2500 Sq Ft House – Cost $7,102 – $8,792
3000 Sq Ft House – Cost $7,349 – $9,857
How Much Does Commercial Painting Cost in Tennessee?
In Tennessee, having your office or commercial building painted will cost somewhere between $2.95 – $5.54 per square foot to paint a house.
1000 Sq Ft Office – Cost $3,795 – $3,950
2000 Sq Ft Office – Cost $7,970 – $8,701
2500 Sq Ft Office – Cost $8,405 – $9,994
3000 Sq Ft Office – Cost $8,387 – $13,703
4000 Sq Ft Office – Cost $9,900 – $15,734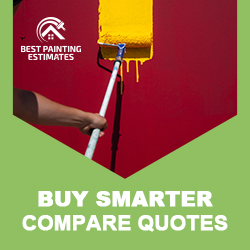 Get Painting Quotes in These Tennessee Cities and More:
Nashville, TN; Memphis, TN; Knoxville, TN; Clarksville, TN; Murfreesboro, TN
Find Painters in Tennessee
Below is a list of painting contractors in Tennessee. Reach out to them directly, or request to compare competitive quotes from 2-4 painting companies near you.
Nashville Painting Professionals
5016 Centennial Blvd Suite 200
Nashville, TN 37209
Nashville Painting Company
205 Powell Pl No. 400
Brentwood, TN 37027
Riggins Painting
9277 Cordova Park Rd
Cordova, TN 38018
CertaPro Painters of East Tennessee
10904 McBride Ln
Knoxville, TN 37932
1st Painters in Clarksville TN
1328 Fort Campbell Blvd
Clarksville, TN 37042
Murfreesboro Painting
5115 General Eisenhower Dr
Murfreesboro, TN 37129
What Type of Solution Do You Need?
Understanding House Painting Costs in Tennessee
When it comes to house painting in Tennessee, it's essential to understand that costs can vary based on several factors. Let's dive into what you should consider.
Factors Influencing House Painting Costs
Size of the House: The larger your home, the more painting it will require, thereby increasing costs. A one-story ranch house will cost less than a sprawling two-story colonial.
Type of Paint: Premium quality paints are pricier, but they offer greater durability and vibrant colors that can withstand Tennessee's weather conditions.
Complexity of the Job: If your home has intricate architectural details or requires extensive prep work, the cost can increase.
Now, why are these factors important to consider?
Well, they help you budget accurately. It's like going grocery shopping with a list—you know exactly what you're getting into, no surprises!
How to Save on House Painting Costs
But hey, who doesn't love a good deal, right? Here are some tips to help you save on your house painting costs in Tennessee.
Do Some Prep Work Yourself: If you're up for some DIY, doing the prep work—like cleaning the walls or scraping off old paint—can cut down costs.
Choose Your Paint Wisely: Look for seasonal sales or discounts at local stores. Sometimes, going for slightly less premium paint won't significantly impact the quality but can save you some bucks.
Get Multiple Quotes: Don't settle for the first contractor you come across. Shop around, get quotes from different painters, and compare their services and prices.
Plan Your Timing: Painting during the off-peak season might help you score a discount since painters aren't as busy.
To wrap it up, understanding house painting costs in Tennessee is all about knowing the influencing factors and using some clever strategies to save money. Just like planning a road trip, it might take a bit of work upfront, but it'll make for a smoother ride in the end. Happy painting!
Professional Painting Services in Memphis, Professional Painting Services in Nashville, Professional Painting Services in Knoxville, Professional Painting Services in Clarksville, Professional Painting Services in Murfreesboro
Tennessee Zip Codes Where We Provide Professional Painting Services
Memphis
38134, 38128, 38109, 38127, 38111, 38116, 38115, 38118, 38125, 38135, 38117, 38114, 38119, 38122, 38106, 38104, 38141, 38133, 38108, 38112, 38107, 38120, 38103, 38126, 38105, 38152, 38131, 38132
Nashville
37211, 37221, 37207, 37209, 37214, 37217, 37206, 37205, 37215, 37212, 37208, 37216, 37210, 37218, 37204, 37203, 37220, 37201, 37228, 37219, 37240, 37213, 37243, 37246
Knoxville
37918, 37920, 37922, 37923, 37919, 37931, 37921, 37917, 37912, 37914, 37932, 37938, 37909, 37916, 37924, 37915, 37902
Clarksville
Murfreesboro
37129, 37130, 37128, 37127, 37132
More Tennessee Zip Codes we serve:
37010, 38310, 37616, 38001, 37701, 37012, 38504, 38541, 38542, 38543, 37301, 37705, 37013, 37302, 38449, 38002, 37014, 37015, 37303, 38004, 38220, 37016, 38311, 38544, 37708, 38313, 37018, 37305, 37019, 37020, 38006, 37306, 37307, 38315, 37022, 37023, 38221, 37308, 37709, 38545, 37617, 37618, 38007, 38008, 37025, 38316, 37026, 37027, 37710, 38011, 37620, 38012, 38317, 38547, 38222, 38318, 38548, 37711, 37028, 38015, 37029, 37640, 37713, 38549, 37309, 38320, 37030, 37714, 37031, 38321, 37032, 38551,
37033, 37034, 37035, 37310, 37036, 37421, 37415, 37412, 37405, 37411, 37416, 37406, 37404, 37407, 37403, 37419, 37402, 37410, 37409, 37408, 38552, 37037, 37641, 37642, 37715, 38553, 37312, 37323, 37311, 38425, 37716, 37719, 37313, 37046, 37315, 38017, 38450, 38401, 38501, 38506, 38505, 37317, 38016, 38018, 37047, 37721, 37722, 38224, 37048, 38326, 38019, 37318, 37723, 38554, 38021, 37049, 38555, 38571, 38572, 38558, 38327, 38451, 37050, 37051, 37724, 37052, 38452, 37725, 38328, 37321, 37322, 38329,
37324, 37726, 37727, 37325, 38453, 38391, 37055, 37057, 37058, 37059, 38559, 38225, 38023, 38454, 37326, 37729, 38226, 37327, 38330, 38024, 38028, 37730, 37060, 37731, 37732, 37643, 38455, 38029, 38560, 37328, 37329, 38332, 37061, 37650, 37330, 38456, 37331, 38333, 37332, 37062, 37656, 37333, 37334, 38334, 38030, 38457, 37657, 37335, 38459, 37064, 37067, 37069, 38034, 37737, 38337, 38562, 37066, 38036, 38037, 37738, 37336, 38138, 38139, 38229, 37072, 38460, 38563, 38039, 37337, 38564, 37338, 37742,
37073, 37743, 37745, 38230, 38565, 37339, 37340, 38339, 38040, 38461, 37658, 37748, 37341, 37752, 37753, 37074, 37754, 37755, 38340, 37075, 38041, 38231, 37076, 38567, 38042, 38568, 37342, 37343, 38462, 38341, 38342, 38232, 38044, 38343, 38344, 37345, 37756, 38345, 37078, 37079, 38463, 38347, 37757, 38305, 38301, 38556, 37347, 37760, 37762, 37080, 37601, 37604, 37615, 37614, 37659, 37348, 38233, 37660, 37664, 37663, 37665, 37763, 37082, 37764, 37765, 37766, 38046, 37086, 37083, 37769, 38569, 37770,
37085, 37680, 38348, 38464, 37087, 37090, 37771, 37772, 38047, 38468, 37091, 38351, 37095, 37681, 37096, 38570, 37097, 37350, 38469, 37774, 37777, 37351, 38352, 37779, 38471, 37098, 37352, 38472, 37115, 37354, 37355, 38236, 38237, 37803, 37804, 37801, 37806, 38049, 38050, 37807, 37353, 37101, 38201, 38235, 37110, 38355, 38356, 38392, 38357, 38052, 37809, 38358, 38359, 37682, 38053, 38054, 37118, 38473, 37810, 38573, 37356, 38574, 37811, 38361, 37357, 37814, 37813, 38057, 37818, 38575, 37645, 37122,
38474, 37683, 37359, 38058, 37134, 37820, 37825, 38059, 37819, 37821, 37826, 37135, 37360, 37828, 37137, 37830, 37829, 38362, 38060, 38240, 37361, 37138, 37362, 38475, 37840, 37841, 37140, 37363, 37141, 38577, 37365, 38241, 37142, 38242, 37843, 38363, 37143, 37366, 37144, 37845, 37846, 38365, 37863, 37367, 37686, 38366, 37847, 38578, 37145, 37146, 38061, 37148, 37848, 37849, 38476, 38477, 37851, 38478, 38251, 38579, 38367, 37149, 38368, 37150, 37369, 37370, 38580, 37151, 38080, 38063, 38253, 37687,
37852, 38581, 37853, 37153, 37854, 37857, 38066, 37733, 37860, 38369, 37861, 38481, 37373, 38370, 38254, 38482, 38371, 38067, 38372, 38374, 38375, 37374, 37876, 37862, 37375, 37865, 37688, 38255, 37866, 37160, 37376, 38376, 37377, 38582, 37165, 37166, 37167, 37869, 37379, 38068, 38257, 37380, 37171, 38583, 37870, 38585, 37381, 37174, 37172, 38256, 38069, 38379, 37175, 37871, 38380, 38483, 37872, 37873, 37874, 38488, 37877, 37878, 37879, 37690, 37385, 37880, 37178, 37179, 37881, 38070, 38079, 38381,
37882, 37387, 37691, 38382, 38258, 38259, 38260, 37388, 37391, 37692, 38261, 37180, 37181, 37394, 37885, 37886, 38587, 37887, 37183, 37888, 37694, 37184, 37185, 38485, 37186, 38486, 38387, 37187, 37188, 37890, 37189, 37891, 37396, 38075, 38588, 37397, 38589, 38388, 38487, 38076, 37398, 37892, 37190, 37191, 38077, 38390
Painting Quotes – Service Area