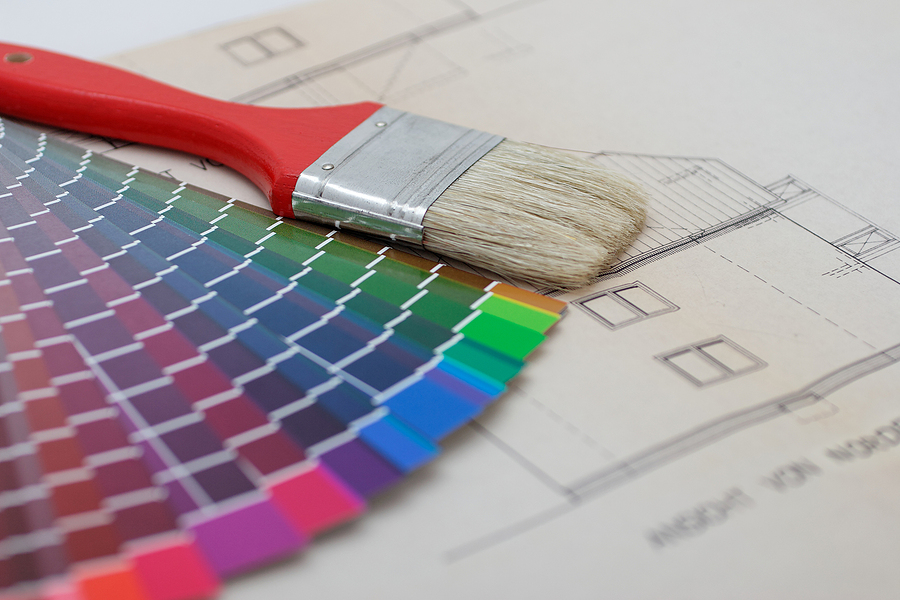 How Much Do Painters Cost in Washington? | House And Office Painting Calculator
Be it residential or commercial painting, depending on the type of job, people in Washington will pay between $2.21 – $4.85 per square foot to hire a professional painting company. Alarming, but true, 80% of homeowners who do not compare at least two quotes will overpay.
Use this tool from Best Painting Estimates to find out how much it will cost to have your house or office painted in Washington.
TYPES OF PAINTING
Finding a quality painting company in your area takes as little as 30 seconds. Simply answer a small set of questions and we will connect you with local painting companies in your area.
How Much Does House Painting Cost in Washington?
In Washington, you're going to be looking to pay between $2.74 – $4.87 per square foot to paint a house.
800 Sq Ft House – Cost $2,672 – $2,900
1000 Sq Ft House – Cost $3,379 – $3,714
1500 Sq Ft House – Cost $5,005 – $5,287
2000 Sq Ft House – Cost $6,500 – $7,601
2500 Sq Ft House – Cost $7,101 – $8,797
3000 Sq Ft House – Cost $7,349 – $9,855
How Much Does Commercial Painting Cost in Washington?
In Washington, having your office or commercial building painted will cost somewhere between $2.94 – $5.57 per square foot to paint a house.
1000 Sq Ft Office – Cost $3,799 – $3,949
2000 Sq Ft Office – Cost $7,973 – $8,705
2500 Sq Ft Office – Cost $8,404 – $9,995
3000 Sq Ft Office – Cost $8,389 – $13,705
4000 Sq Ft Office – Cost $9,902 – $15,734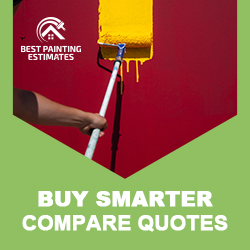 Get Painting Quotes in These Washington Cities and More:
Seattle, WA; Tacoma, WA; Spokane, WA; Vancouver, WA; Bellevue, WA
Find Painters in Washington
Below is a list of painting contractors in Washington. Reach out to them directly, or request to compare competitive quotes from 2-4 painting companies near you.
Pro Paint Nw
290 Edwards Ln
Vancouver, WA 98661
Five Star Painting of Spokane
5323 S Myrtle Ln
Spokane, WA 99223
Realfine Painting
2515 S Tacoma Way
Tacoma, WA 98409
Phinney Ridge Painting
922 Leary Wy NW
Seattle, WA 98107
Eastside Pro Painters
1323 120th Ave NE
Bellevue, WA 98005
What Type of Solution Do You Need?
Understanding House Painting Costs in Washington
In Washington, house painting is more than just a decorative endeavor. It's an investment that boosts your home's value and curb appeal. But how much does it cost, and what factors influence this cost?
Cost Factors in House Painting
When considering the cost of house painting, several factors come into play. Here's a look at some of them:
Size of the House: Naturally, a larger house requires more paint and more time to finish. Therefore, the size of the house directly impacts the overall painting cost.
Condition of the House: A house in poor condition may need extensive prep work like scraping old paint, patching up holes, and priming the walls. This will add to the overall cost.
Type of Paint: The type of paint you choose can significantly affect the cost. High-quality paints last longer and look better, but they come with a higher price tag.
Approximate Cost Estimates
So, what can you expect to pay for house painting in Washington? On average, you might spend between $2,800 and $4,000 for exterior painting of a single-story home. For two-story houses, the cost might rise to between $4,000 and $6,000. But remember, these are just estimates.
Why such a wide range? Because every painting project is unique. The final cost will depend on your specific situation.
Do you want to save money on your house painting project? Consider doing some of the prep work yourself. Also, shop around for the best paint prices, but remember, you often get what you pay for.
So, are you ready to give your house a fresh, new look? Armed with this information, you can make informed decisions about your house painting project. After all, understanding the costs involved is the first step to a successful home improvement journey.
Professional Painting Services in Seattle, Professional Painting Services in Tacoma, Professional Painting Services in Spokane, Professional Painting Services in Vancouver, Professional Painting Services in Bellevue
Washington Zip Codes Where We Provide Professional Painting Services
Seattle
98115, 98103, 98105, 98118, 98133, 98125, 98122, 98198, 98117, 98155, 98168, 98144, 98109, 98146, 98107, 98116, 98178, 98119, 98102, 98106, 98112, 98188, 98126, 98108, 98199, 98166, 98177, 98121, 98136, 98104, 98101, 98148, 98134, 98164, 98195, 98154, 98158, 98174
Tacoma
98404, 98444, 98445, 98466, 98409, 98405, 98406, 98422, 98407, 98408, 98433, 98424, 98446, 98418, 98403, 98465, 98402, 98443, 98421, 98416, 98447
Spokane
99208, 99205, 99206, 99223, 99207, 99216, 99224, 99203, 99202, 99212, 99217, 99218, 99201, 99204
Vancouver
98682, 98661, 98683, 98662, 98685, 98684, 98665, 98664, 98686, 98663, 98660
Bellevue
98006, 98004, 98007, 98008, 98005
More Washington Zip Codes we serve:
98520, 98220, 99101, 99001, 99102, 98524, 99103, 98526, 98601, 98221, 99401, 98303, 98602, 98811, 98603, 98223, 98304, 99402, 98092, 98001, 98002, 98110, 98224, 98604, 98527, 98305, 98528, 98225, 98226, 99105, 99320, 99321, 99322, 98605, 98010, 98230, 98222, 98012, 98011, 98021, 98232, 98312, 98311, 98310, 98337, 98314, 98812, 98813, 98320, 98606, 98321, 98530, 98921, 99323, 98233, 98282, 98607, 98430, 98323, 98814, 98014, 98610, 98815, 98611, 98612, 98613, 98531, 99003, 98532, 98816, 98817, 99004,
99109, 98325, 98614, 98533, 98326, 99403, 99110, 98922, 98235, 98236, 99005, 99111, 99324, 99113, 99114, 98819, 98237, 99326, 98238, 98535, 98536, 98537, 98616, 99115, 99116, 98239, 98923, 99117, 99118, 98538, 99119, 98240, 98617, 99121, 98241, 99122, 99328, 98243, 99006, 98244, 99329, 98821, 98327, 98019, 98802, 98925, 98245, 98328, 98026, 98020, 99008, 98330, 99123, 99009, 98926, 98541, 99124, 99330, 99125, 98822, 98022, 98823, 98542, 99126, 98208, 98204, 98203, 98201, 98205, 98207, 98247, 99011,
99012, 98024, 99128, 98023, 98003, 98248, 99013, 98331, 98333, 98249, 98250, 99129, 98544, 99130, 98824, 99131, 98335, 98332, 98329, 98336, 98619, 98251, 98620, 98929, 98338, 99133, 98930, 98932, 98252, 98546, 98547, 98621, 99016, 98253, 98255, 98340, 98933, 99134, 99135, 99136, 98548, 99333, 98550, 98552, 99137, 98624, 99138, 98256, 98342, 99139, 98027, 98029, 99335, 98625, 99140, 98626, 98028, 99336, 99337, 99338, 98042, 98032, 98031, 99141, 98345, 98346, 98034, 98033, 98934, 98628, 98629, 98257,
98350, 98503, 99143, 98258, 98349, 98499, 98498, 98439, 99144, 99017, 98260, 99018, 99146, 98826, 99019, 98555, 99147, 99341, 98631, 98351, 98632, 98827, 99148, 98261, 98262, 98635, 98263, 98264, 98036, 98037, 98935, 98828, 99149, 99150, 98559, 98829, 98353, 98830, 98831, 98266, 98038, 98267, 99151, 98832, 99020, 98270, 98271, 98560, 99349, 98833, 98438, 98557, 98558, 99021, 99022, 98039, 98040, 99343, 99152, 99153, 98834, 99023, 98354, 98355, 98562, 99154, 98836, 98272, 98563, 98356, 98837, 98564,
98273, 98274, 98043, 98936, 98275, 98937, 98565, 98638, 98357, 99155, 99025, 99156, 99026, 98276, 98358, 98045, 98639, 99157, 98277, 98278, 99158, 98568, 98640, 98569, 99159, 98840, 98359, 98279, 98501, 98513, 98502, 98512, 98516, 98506, 98841, 98570, 98280, 99160, 98843, 98844, 98360, 99344, 99027, 98938, 98641, 98047, 98571, 98361, 98845, 99161, 98939, 99301, 98846, 99345, 98572, 98847, 99346, 98281, 99347, 98362, 98363, 98364, 98339, 98365, 98366, 98367, 98368, 98370, 99348, 98050, 99350, 99163,
99164, 98374, 98375, 98372, 98373, 98371, 98376, 98575, 98848, 98576, 98377, 98051, 98577, 99029, 98052, 98053, 98058, 98059, 98056, 98055, 98057, 99166, 99167, 99352, 98642, 99169, 98849, 98579, 98850, 99030, 98283, 98940, 99356, 99170, 98643, 98941, 98580, 99357, 98581, 99171, 98582, 98074, 98075, 98583, 98380, 98644, 98284, 98381, 98942, 98382, 98286, 98584, 98585, 98383, 98315, 98645, 98647, 98288, 98290, 98296, 98065, 98068, 98851, 98586, 98943, 98385, 98387, 99031, 99032, 99173, 98292, 99359,
98852, 98388, 99174, 98648, 98853, 98294, 98295, 98390, 98944, 98392, 98587, 98588, 99033, 98589, 99176, 98946, 98947, 98590, 98591, 98855, 98948, 99360, 98649, 98650, 99034, 98856, 98651, 98592, 99179, 98467, 99180, 98593, 99181, 99036, 98950, 98070, 98394, 99037, 98670, 99361, 98297, 99362, 99363, 98951, 98857, 98671, 99371, 98858, 98859, 99039, 99040, 98801, 99353, 98595, 98672, 98952, 99185, 98396, 98860, 98596, 98862, 98673, 98072, 98674, 98675, 98902, 98908, 98901, 98903, 98597, 98953
Painting Quotes – Service Area