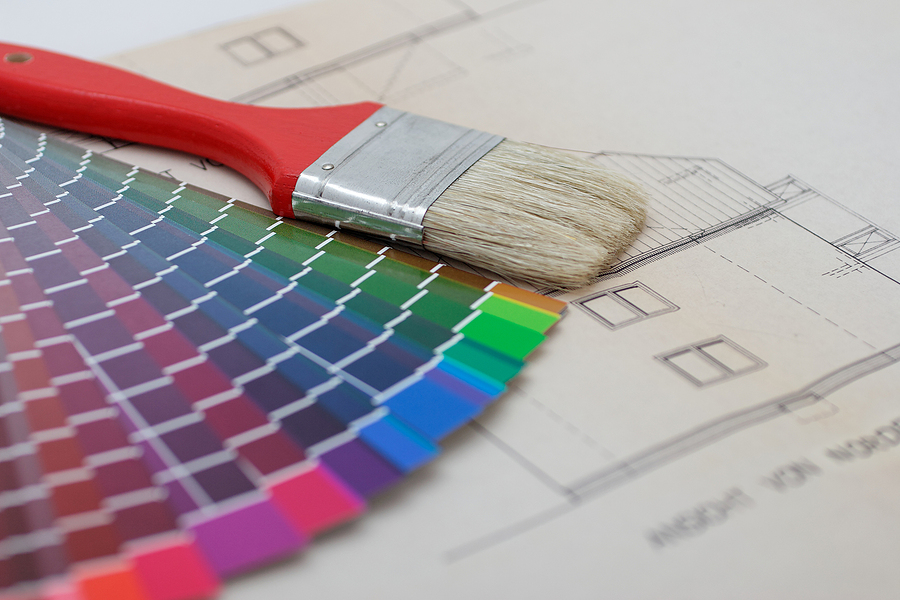 How Much Do Painters Cost in Georgia? | House And Office Painting Calculator
Be it residential or commercial painting, depending on the type of job, people in Georgia will pay between $2.21 – $4.83 per square foot to hire a professional painting company. Alarming, but true, 80% of homeowners who do not compare at least two quotes will overpay.
Use this tool from Best Painting Estimates to find out how much it will cost to have your house or office painted in Georgia.
TYPES OF PAINTING
Finding a quality painting company in your area takes as little as 30 seconds. Simply answer a small set of questions and we will connect you with local painting companies in your area.
How Much Does House Painting Cost in Georgia?
In Georgia, you're going to be looking to pay between $2.74 – $4.83 per square foot to paint a house.
800 Sq Ft House – Cost $2,672 – $2,902
1000 Sq Ft House – Cost $3,379 – $3,708
1500 Sq Ft House – Cost $5,003 – $5,287
2000 Sq Ft House – Cost $6,500 – $7,605
2500 Sq Ft House – Cost $7,100 – $8,792
3000 Sq Ft House – Cost $7,349 – $9,857
How Much Does Commercial Painting Cost in Georgia?
In Georgia, having your office or commercial building painted will cost somewhere between $2.90 – $5.57 per square foot to paint a house.
1000 Sq Ft Office – Cost $3,799 – $3,953
2000 Sq Ft Office – Cost $7,972 – $8,701
2500 Sq Ft Office – Cost $8,405 – $9,994
3000 Sq Ft Office – Cost $8,387 – $13,705
4000 Sq Ft Office – Cost $9,900 – $15,738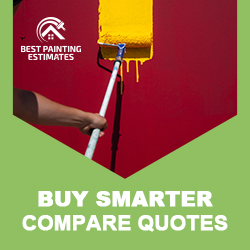 Get Painting Quotes in These Georgia Cities and More:
Columbus, GA; Atlanta, GA; Augusta, GA; Macon, GA; Savannah, GA; Athens, GA
Find Painters in Georgia
Below is a list of painting contractors in Georgia. Reach out to them directly, or request to compare competitive quotes from 2-4 painting companies near you.
CertaPro Painters of Columbus, GA
8034 Splendor Way
Columbus, GA 31904
Castle Painting
4627 Roswell Rd NE
Atlanta, GA 30342
1st Painters of Augusta GA
1514 Monte Sano Ave
Augusta, GA 30904
Frayal Painting, LLC
3537 Mogul Rd
Macon, GA 31217
Production Painting & Remodeling
19 Cat Boat Pl
Savannah, GA 31410
What Type of Solution Do You Need?
Understanding House Painting Costs in Georgia
As someone who's been knee-deep in the home improvement world, I'll tell you straight up: house painting costs in Georgia can be a bit of a puzzle. But, once you understand the ins and outs, it's a puzzle you can definitely solve.
How much does it cost to paint a house in Georgia, you ask?
Well, there isn't a one-size-fits-all answer. It largely depends on the size of your house, the type of paint you choose, and whether you're painting the interior, exterior, or both. On average, you might spend between $1,500 and $5,000 for an exterior paint job, while an interior job for a medium-sized house could set you back $1,200 to $3,500.
Factors Influencing the Cost
Size of the house: This one's a no-brainer, right? The larger the house, the more paint you need, and the more it's going to cost.
Type of paint: Higher quality paints last longer and look better, but they also cost more. It's a trade-off you need to consider.
Labor costs: Painters in Georgia charge anywhere from $20 to $50 per hour. If your house is particularly large or has complex architectural features, it could take longer to paint, which would increase the cost.
How to Save on Painting Costs
Do it yourself: If you're handy and have the time, doing the painting yourself can save you a significant amount.
Buy paint in bulk: If you're painting a large area, buying paint in bulk can cut costs.
Get multiple quotes: Not all painters charge the same rates. Get multiple quotes and compare to find the best deal.
So, the next time you think about splashing a new color on your walls, remember, understanding these factors can help you manage your budget effectively. Happy painting!
Professional Painting Services in Columbus, Professional Painting Services in Atlanta, Professional Painting Services in Augusta, Professional Painting Services in Macon, Professional Painting Services in Savannah, Professional Painting Services in Athens
Georgia Zip Codes Where We Provide Professional Painting Services
Columbus
31907, 31909, 31904, 31906, 31903, 31901
Atlanta
30349, 30331, 30318, 30319, 30350, 30328, 30311, 30338, 30315, 30316, 30344, 30341, 30342, 30310, 30329, 30324, 30340, 30309, 30345, 30314, 30312, 30305, 30306, 30339, 30327, 30307, 30308, 30360, 30354, 30337, 30317, 30313, 30303, 30326, 30346, 30332, 30322, 30336, 30334
Augusta
30906, 30907, 30909, 30904, 30901, 30905, 30903, 30912
Macon
31210, 31204, 31206, 31216, 31217, 31211, 31220, 31201, 31207, 31213
Savannah
31419, 31405, 31406, 31404, 31410, 31401, 31407, 31415, 31408, 31411, 31409
Athens
30606, 30605, 30601, 30607, 30602, 30609
More Georgia Zip Codes we serve:
31001, 30101, 30102, 30103, 31620, 31002, 30410, 30411, 31622, 31705, 31707, 31701, 31301, 31003, 31510, 30022, 30004, 30005, 30009, 30412, 30510, 31512, 31709, 31711, 30802, 31712, 30104, 31623, 30105, 30619, 31714, 30011, 30168, 30106, 30803, 30002, 31624, 31716, 30511, 30107, 30204, 31625, 30413, 31720, 31513, 31722, 30620, 30621, 31516, 30512, 31302, 30513, 30805, 30622, 31005, 31626, 30623, 30108, 30516, 30624, 31801, 30517, 30110, 31518, 30415, 30205, 31519, 31525, 31520, 31523, 31524, 30113,
30625, 31803, 30518, 30519, 31006, 31007, 31008, 31009, 30701, 30807, 31730, 30520, 30114, 30115, 30627, 30521, 30117, 30116, 30118, 30120, 30121, 31804, 30124, 31627, 30125, 31028, 30705, 31011, 30522, 31012, 30707, 31733, 30708, 30523, 30021, 30417, 30525, 30527, 30528, 31303, 31735, 30420, 31014, 30710, 30628, 30421, 30629, 30529, 30530, 30206, 30288, 30094, 30012, 30013, 31738, 31015, 30531, 30016, 30014, 30711, 30630, 30631, 31304, 31016, 30040, 30041, 30028, 31805, 30019, 30533, 30423, 30157,
30132, 30721, 30720, 30633, 31017, 31305, 31018, 30534, 31743, 30808, 30034, 30032, 30033, 30030, 30035, 30535, 31532, 30634, 31019, 30537, 31629, 31744, 31533, 31535, 30135, 30134, 31020, 31630, 31021, 31027, 31022, 30096, 30097, 30538, 31023, 31024, 31307, 30635, 31025, 31308, 31806, 31747, 30294, 31807, 30540, 30137, 31749, 30541, 30809, 30213, 30139, 31631, 30215, 30214, 31750, 31309, 30725, 30216, 30542, 31537, 30297, 31029, 31905, 30742, 31315, 31314, 31030, 31808, 30217, 30506, 30501, 30507,
30504, 30425, 30218, 31810, 30810, 30543, 30426, 30427, 30428, 30641, 31031, 30812, 30220, 31032, 30017, 30726, 30642, 30222, 30223, 30224, 30813, 31312, 31033, 30429, 31632, 31811, 30228, 30814, 31035, 31756, 30643, 31036, 31539, 30545, 31037, 30815, 30546, 31038, 31313, 30141, 31542, 30230, 30547, 31634, 31543, 30548, 31039, 30646, 31041, 31042, 30233, 31544, 30143, 30549, 31044, 31527, 30234, 31545, 31546, 31045, 30236, 30238, 31046, 31812, 31047, 30144, 30152, 30816, 31547, 31548, 30145, 31049,
31050, 30728, 30240, 30241, 31636, 31635, 30552, 30553, 30043, 30044, 30045, 30046, 31763, 31637, 31764, 30648, 30047, 31051, 30817, 30147, 30122, 30058, 30038, 31052, 30248, 30052, 30750, 30434, 31814, 30250, 31316, 30554, 31549, 31815, 30251, 30730, 30436, 30126, 30650, 30438, 31816, 31550, 30055, 30148, 30062, 30066, 30064, 30067, 30060, 30008, 30068, 31057, 30557, 30818, 31058, 30558, 30555, 31054, 31055, 30253, 30252, 30256, 31765, 31318, 30731, 31551, 30439, 31820, 30441, 31320, 31060, 31061,
31062, 30442, 31552, 30257, 30559, 30820, 30258, 30655, 30656, 31063, 31064, 31065, 30259, 30560, 30260, 31638, 31768, 30563, 30149, 30445, 30562, 30564, 31066, 31553, 31639, 31641, 30056, 30446, 30263, 30265, 31554, 30565, 30093, 30092, 30071, 31771, 30821, 30448, 31772, 30566, 31773, 31774, 31067, 31555, 31556, 31068, 30449, 31821, 31775, 30054, 30268, 31557, 31778, 30269, 31642, 31779, 31321, 30567, 30822, 31069, 30072, 31822, 31823, 31070, 31071, 31072, 31780, 30733, 31322, 30450, 30070, 31781,
30127, 31824, 30451, 31643, 30568, 30734, 31645, 30660, 31783, 30452, 30453, 31075, 30735, 30273, 31076, 31077, 31323, 31825, 31324, 31326, 30736, 30738, 30274, 30296, 31078, 31079, 30739, 30454, 30153, 30740, 30455, 30165, 30161, 30164, 30170, 30741, 30075, 30076, 30662, 31081, 30663, 30171, 31558, 31522, 31784, 31082, 31327, 30456, 30275, 30571, 31083, 30079, 31560, 31561, 30276, 31084, 31085, 30664, 30277, 31826, 30665, 30173, 31787, 30080, 30082, 30039, 30078, 30025, 30457, 31647, 31087, 31329,
30823, 31648, 30458, 30461, 30460, 30666, 30667, 30464, 30281, 31649, 30083, 30087, 30088, 30572, 30746, 30747, 31789, 30284, 31563, 30024, 30401, 31790, 30467, 31791, 31827, 30175, 30176, 30573, 30575, 30470, 30177, 30178, 30179, 30751, 31089, 30285, 30286, 31792, 31757, 30824, 31794, 31793, 30576, 30668, 30577, 31090, 31331, 30752, 30753, 30084, 30755, 30289, 30471, 31795, 31328, 30290, 31091, 30291, 30669, 31829, 30473, 31602, 31601, 31605, 31606, 31698, 31699, 30756, 30474, 30475, 31092, 30180,
30182, 30477, 30183, 31830, 31088, 31093, 31098, 30828, 31094, 31796, 30673, 30677, 31565, 31831, 31503, 31501, 30830, 31566, 31567, 31833, 31832, 30184, 31568, 30678, 30185, 30757, 30581, 31650, 30292, 30680, 30187, 30683, 31569, 30293, 31836, 30188, 30189, 31798, 30833, 31096, 31097, 30582, 30295
Painting Quotes – Service Area