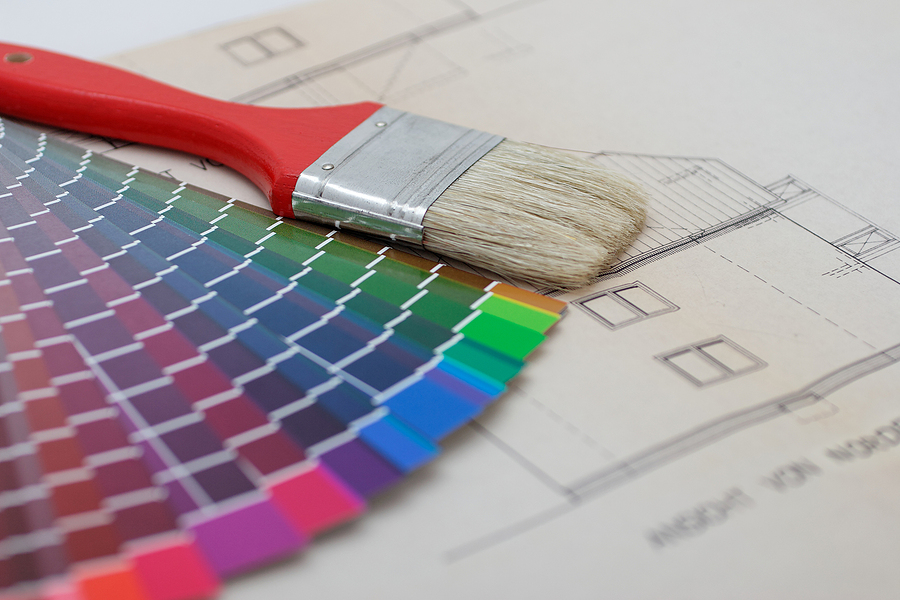 How Much Do Painters Cost in Virginia? | House And Office Painting Calculator
Be it residential or commercial painting, depending on the type of job, people in Virginia will pay between $2.20– $4.80 per square foot to hire a professional painting company. Alarming, but true, 80% of homeowners who do not compare at least two quotes will overpay.
Use this tool from Best Painting Estimates to find out how much it will cost to have your house or office painted in Virginia.
TYPES OF PAINTING
Finding a quality painting company in your area takes as little as 30 seconds. Simply answer a small set of questions and we will connect you with local painting companies in your area.
How Much Does House Painting Cost in Virginia?
In Virginia, you're going to be looking to pay between $2.75 – $4.85 per square foot to paint a house.
800 Sq Ft House – Cost $2,672 – $2,904
1000 Sq Ft House – Cost $3,378 – $3,709
1500 Sq Ft House – Cost $5,002 – $5,287
2000 Sq Ft House – Cost $6,500 – $7,604
2500 Sq Ft House – Cost $7,103 – $8,792
3000 Sq Ft House – Cost $7,349 – $9,857
How Much Does Commercial Painting Cost in Virginia?
In Virginia, having your office or commercial building painted will cost somewhere between $2.94 – $5.53 per square foot to paint a house.
1000 Sq Ft Office – Cost $3,799 – $3,952
2000 Sq Ft Office – Cost $7,972 – $8,701
2500 Sq Ft Office – Cost $8,405 – $9,997
3000 Sq Ft Office – Cost $8,389 – $13,705
4000 Sq Ft Office – Cost $9,900 – $15,734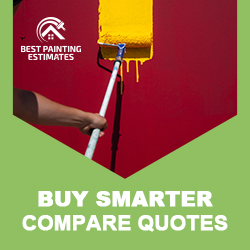 Get Painting Quotes in These Virginia Cities and More:
Virginia Beach, VA; Chesapeake, VA; Hampton, VA; Richmond, VA; Norfolk, VA; Newport News, VA; Alexandria, VA
Find Painters in Virginia
Below is a list of painting contractors in Virginia. Reach out to them directly, or request to compare competitive quotes from 2-4 painting companies near you.
Wade Brothers Painting Co.
3817 Bent Branch Dr
Virginia Beach, VA 23452
Capital Painting & Pressure Washing
4108 Maple Dr
Chesapeake, VA 23321
CertaPro Painters of Virginia Peninsula
11838 Canon Blvd Suite 600
Newport News, VA 23606
N Chasen & Son Inc.
2924 W Marshall St
Richmond, VA 23230
AKK Painting LLC
Right side, 7425 Sewells Point Rd B
Norfolk, VA 23513
What Type of Solution Do You Need?
Understanding House Painting Costs in Virginia
If you're considering a fresh coat of paint for your home in Virginia, it's crucial to understand the cost implications. House painting isn't simply picking a color and getting to work; there are several factors at play that determine the overall cost.
Factors Influencing the Cost
The first thing to consider is the size of your house. Naturally, a larger house will require more paint and potentially more time, increasing the overall cost. Another factor to consider is the type of paint you choose. Higher-quality paints will last longer, but they'll also cost you more upfront.
Size of the house: A larger house will require more paint and potentially more time.
Type of paint: High-quality paints will last longer but cost more upfront.
Also, the condition of your current paint job plays a significant role. If the existing paint is peeling or if there's significant damage, additional prep work will be required, which will increase costs. Finally, labor costs can vary. It's always best to get several estimates to ensure you're getting a fair price.
Tips for Saving Money on House Painting
Now that you understand the factors influencing the cost, let's discuss some ways to potentially save money on your house painting project. First off, doing some of the prep work yourself can save quite a bit. This could include tasks like moving furniture away from the walls, removing outlet covers, and even doing some of the basic sanding or scraping of old paint.
Another tip? Timing is everything. You might find that painters offer discounts during their slower seasons. Additionally, buying paint in bulk can lead to savings. If you plan ahead, you can often find good deals.
So, why is house painting worth the investment? Well, a fresh coat of paint can drastically improve your home's curb appeal. It's an investment in the value and longevity of your home. Plus, who doesn't enjoy the feeling of freshening up their living space?
Remember, while cost is important, it shouldn't be the only factor in your decision. Quality workmanship and durable materials will pay off in the long run, saving you from frequent touch-ups and repaints.
Professional Painting Services in Virginia Beach, Professional Painting Services in Chesapeake, Professional Painting Services in Hampton, Professional Painting Services in Richmond, Professional Painting Services in Norfolk, Professional Painting Services in Newport News, Professional Painting Services in Alexandria
Virginia Zip Codes Where We Provide Professional Painting Services
Virginia Beach
23464, 23462, 23452, 23454, 23456, 23455, 23451, 23457, 23460, 23459, 23461
Chesapeake
23322, 23320, 23323, 23321, 23324, 23325
Hampton
23666, 23669, 23663, 23661, 23664, 23665
Richmond
23223, 23234, 23225, 23224, 23231, 23228, 23229, 23220, 23235, 23233, 23222, 23238, 23227, 23237, 23236, 23294, 23226, 23221, 23230, 23219, 23250
Norfolk
23503, 23513, 23505, 23518, 23504, 23508, 23502, 23511, 23509, 23510, 23523, 23507, 23517, 23551
Newport News
23608, 23602, 23606, 23601, 23607, 23605, 23603
Alexandria
22304, 22309, 22306, 22314, 22312, 22310, 22315, 22311, 22305, 22302, 22303, 22308, 22301, 22307
More Virginia Zip Codes we serve:
24210, 24211, 23301, 22920, 23821, 20105, 24517, 24520, 23002, 24521, 20106, 24601, 22003, 24216, 24522, 24053, 22204, 22201, 22207, 22202, 22203, 22206, 22205, 22209, 22213, 22214, 22709, 22922, 23004, 20147, 20148, 23005, 23302, 24311, 23303, 24411, 24312, 24054, 23009, 24412, 22711, 24602, 22923, 23011, 24313, 23915, 24055, 24314, 22810, 23304, 22712, 23015, 24523, 24217, 23306, 24058, 24059, 22610, 22811, 22611, 24526, 24603, 24219, 24220, 23307, 24604, 24060, 23824, 24221, 24527, 24315, 23308,
24413, 24064, 24605, 20135, 23021, 24606, 24065, 22713, 22427, 22620, 23917, 23827, 23919, 23828, 22714, 24607, 23022, 22812, 22715, 24201, 24202, 20136, 20137, 24316, 22815, 23920, 24528, 24415, 23023, 24066, 23921, 24416, 24529, 23024, 22432, 22015, 23922, 22433, 24530, 22435, 24067, 24317, 23310, 23313, 23829, 23025, 22436, 23314, 23315, 23830, 23027, 20139, 24069, 22716, 24224, 24070, 20143, 20119, 24609, 22437, 20120, 20121, 24318, 22438, 20152, 20151, 23030, 23923, 22903, 22901, 22902, 22911,
22904, 23924, 24531, 24072, 23316, 23831, 23836, 22623, 23832, 23838, 24319, 23336, 24073, 23833, 23032, 24421, 23899, 23927, 24076, 22624, 24225, 20124, 24422, 24226, 24228, 24534, 24077, 23035, 24230, 24536, 24078, 22443, 23834, 23038, 24538, 24079, 23837, 22931, 24426, 24430, 23930, 22820, 24431, 24322, 24082, 24323, 22625, 22932, 23039, 24539, 23934, 22701, 23040, 22448, 24083, 24236, 24237, 24540, 24541, 24239, 22821, 24432, 20144, 23043, 23839, 23840, 23045, 23936, 23841, 23842, 24433, 23843,
24612, 23047, 23937, 24324, 23844, 24549, 24243, 24084, 24244, 24325, 22026, 23938, 24245, 22027, 22454, 23050, 22935, 24085, 22936, 24246, 23347, 23845, 22824, 24086, 23846, 24326, 22827, 22718, 24087, 23847, 22937, 22719, 24550, 24248, 23350, 22938, 22030, 22033, 22031, 22032, 22035, 22039, 24435, 22042, 22041, 22043, 22046, 22044, 24613, 24328, 23901, 23909, 22460, 24088, 24089, 24090, 22939, 22627, 24091, 23850, 24551, 23055, 22060, 24250, 24437, 23604, 23801, 23651, 22652, 23056, 23851, 23354,
22407, 22405, 22408, 22401, 22406, 22940, 23856, 24330, 22630, 22211, 22830, 20155, 24333, 23857, 24251, 24092, 24340, 24553, 24554, 24555, 23060, 23059, 24093, 23061, 23062, 22720, 23063, 24556, 24095, 22942, 22637, 24439, 22066, 23942, 23356, 23357, 24440, 22943, 24557, 23064, 24441, 24614, 23065, 23066, 23358, 22469, 24558, 23068, 23359, 20158, 23943, 23069, 23389, 24101, 23070, 22801, 22802, 22807, 23071, 23072, 20169, 24256, 22722, 24442, 22473, 24102, 20171, 20170, 23075, 24343, 24258, 22831,
24347, 24260, 22723, 23860, 23395, 24445, 24562, 24104, 23076, 22639, 22640, 24620, 24563, 22476, 24348, 24105, 24448, 22480, 24350, 23866, 23079, 23398, 23867, 24565, 22724, 23083, 24622, 24263, 24566, 22946, 22832, 23401, 23944, 23084, 24265, 22947, 23947, 22482, 23085, 22485, 23086, 22488, 23950, 24351, 22503, 22504, 23089, 24352, 23868, 24266, 20176, 20175, 24450, 22726, 22642, 22834, 23091, 22948, 22508, 23092, 24569, 22509, 22079, 22511, 23093, 20180, 22949, 24457, 24570, 23952, 22835, 24571,
24502, 24501, 24503, 24504, 22952, 23405, 22727, 24572, 23102, 23103, 20110, 20109, 20111, 20112, 23106, 23407, 24354, 23408, 22643, 20115, 24112, 23108, 23109, 23110, 22644, 24360, 24628, 24269, 24458, 22840, 23872, 22101, 22102, 24120, 24361, 23409, 23111, 23116, 23954, 23410, 24270, 24459, 20117, 20118, 22645, 22728, 23112, 23113, 23114, 22514, 24460, 23115, 22646, 23117, 22729, 24121, 24574, 24464, 24465, 23192, 22520, 24122, 23119, 23120, 22841, 22842, 24467, 22843, 24363, 24124, 23413, 24577,
24578, 24579, 22958, 24580, 23414, 23123, 24127, 23415, 23124, 22844, 23125, 24128, 23874, 23126, 24271, 20181, 24272, 23128, 22959, 24630, 24273, 24581, 23416, 22730, 22124, 24631, 22125, 23129, 22529, 23417, 23130, 23418, 22530, 22960, 24130, 22845, 20129, 24131, 23420, 22963, 23958, 20130, 23421, 24132, 22534, 24133, 24134, 24136, 24137, 22846, 24277, 23803, 23805, 23806, 23959, 24634, 24138, 22964, 24139, 24635, 23662, 23138, 24471, 22535, 23703, 23701, 23704, 23707, 23702, 23709, 23708, 24279,
24637, 23139, 22731, 23875, 23960, 23140, 24301, 23422, 20132, 22134, 22847, 23423, 23141, 24141, 24142, 22732, 23962, 24472, 22733, 22538, 24639, 23876, 23963, 23964, 22539, 22734, 20191, 20190, 20194, 22735, 22542, 23966, 24147, 22736, 24641, 24148, 22650, 24149, 24586, 24150, 22737, 24018, 24012, 24019, 24017, 24014, 24015, 24016, 24013, 24020, 24011, 22738, 24473, 23146, 24366, 24151, 24281, 24280, 22967, 20141, 24646, 22968, 24368, 24588, 22546, 24282, 23148, 24153, 24370, 23149, 23150, 23153,
24161, 23426, 23967, 23427, 22969, 24589, 24590, 23696, 23878, 24474, 23156, 22548, 24162, 22849, 22971, 22850, 23879, 23968, 23430, 22972, 24592, 23970, 24374, 24165, 22740, 22553, 24593, 23881, 22153, 22152, 22150, 22151, 24283, 22554, 24167, 22973, 22851, 24168, 22654, 23160, 24401, 24476, 22655, 22656, 20164, 20165, 20166, 22741, 23161, 23882, 22657, 22641, 24171, 24477, 23434, 23435, 23437, 23438, 23432, 23433, 23436, 24375, 22742, 23883, 23163, 23884, 23885, 24594, 24595, 24479, 24649, 22743,
23440, 24377, 22560, 23441, 24651, 23442, 24174, 20198, 22853, 23168, 22660, 23169, 22172, 24378, 24175, 22974, 22976, 24176, 22567, 23173, 20184, 23175, 23887, 24656, 24597, 24482, 24483, 23974, 22182, 22180, 22181, 22185, 24179, 24598, 23480, 23176, 23888, 23177, 23337, 23889, 24484, 20187, 20186, 22572, 22747, 23180, 20197, 23890, 23891, 22980, 24290, 22576, 24485, 23181, 24486, 23893, 22663, 22578, 24292, 24657, 22579, 23185, 23188, 23187, 24487, 24380, 23486, 23894, 22602, 22601, 22603, 23487,
24599, 24184, 24293, 23488, 22989, 22193, 22191, 22192, 22580, 24381, 22664, 22749, 24185, 23976, 24382, 23897, 23693, 23692, 23690, 23691, 23898
Painting Quotes – Service Area