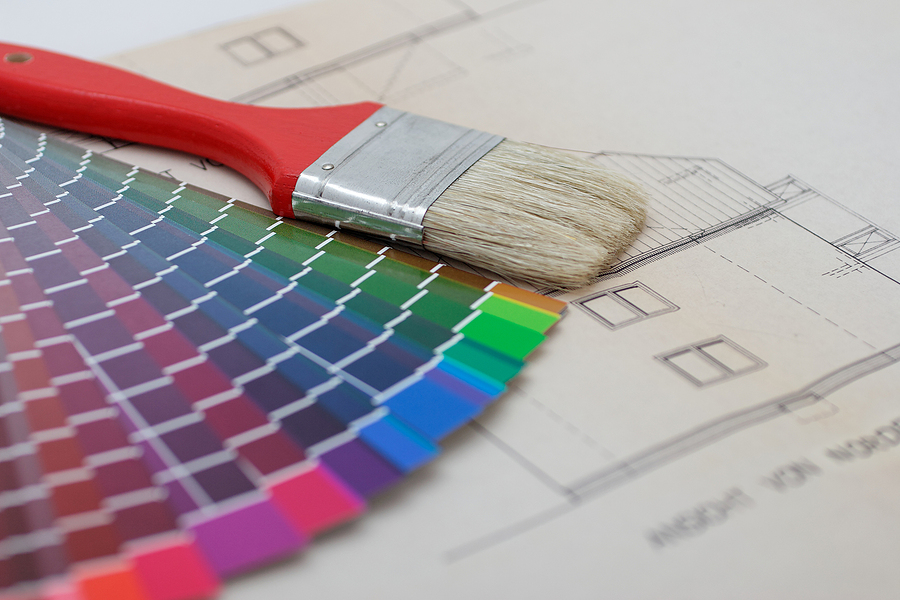 How Much Do Painters Cost in Arizona? | House And Office Painting Calculator
Be it residential or commercial painting, depending on the type of job, people in Arizona will pay between $2.22 – $4.85 per square foot to hire a professional painting company. Alarming, but true, 80% of homeowners who do not compare at least two quotes will overpay.
Use this tool from Best Painting Estimates to find out how much it will cost to have your house or office painted in Arizona.
TYPES OF PAINTING
Finding a quality painting company in your area takes as little as 30 seconds. Simply answer a small set of questions and we will connect you with local painting companies in your area.
How Much Does House Painting Cost in Arizona?
In Arizona, you're going to be looking to pay between $2.74 – $4.85 per square foot to paint a house.
800 Sq Ft House – Cost $2,672 – $2,901
1000 Sq Ft House – Cost $3,379 – $3,710
1500 Sq Ft House – Cost $5,003 – $5,287
2000 Sq Ft House – Cost $6,502 – $7,605
2500 Sq Ft House – Cost $7,101 – $8,797
3000 Sq Ft House – Cost $7,345 – $9,859
How Much Does Commercial Painting Cost in Arizona?
In Arizona, having your office or commercial building painted will cost somewhere between $2.94 – $5.57 per square foot to paint a house.
1000 Sq Ft Office – Cost $3,799 – $3,952
2000 Sq Ft Office – Cost $7,973 – $8,702
2500 Sq Ft Office – Cost $8,405 – $9,995
3000 Sq Ft Office – Cost $8,388 – $13,704
4000 Sq Ft Office – Cost $9,900 – $15,738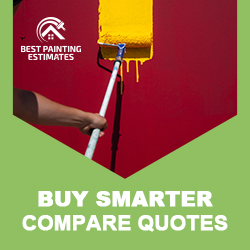 Get Painting Quotes in These Arizona Cities and More:
Phoenix, AZ; Tucson, AZ; Surprise, AZ; Mesa, AZ; Gilbert, AZ; Glendale, AZ; Chandler, AZ; Scottsdale, AZ; Tempe, AZ; Peoria, AZ
Find Painters in Arizona
Below is a list of painting contractors in Arizona. Reach out to them directly, or request to compare competitive quotes from 2-4 painting companies near you.
Stetson Painting LLC
125 E Flores St
Tucson, AZ 85705
Crash of Rhinos Painting
11225 N 28th Dr Ste D115J
Phoenix, AZ 85029
Arizona's Superior Painting
1776 N Scottsdale Rd #1782
Scottsdale, AZ 85257
Noble Painting
835 W 22nd St #103
Tempe, AZ 85282
Anderson Family Custom Repaints
6431 W Grandview Rd
Glendale, AZ 85306
What Type of Solution Do You Need?
Understanding House Painting Costs in Arizona
If you've ever thought about giving your house a makeover, painting is likely one of the first things that crossed your mind. But, how much does it actually cost to paint a house in Arizona?
Breaking Down the Costs
On average, the cost to paint a house in Arizona ranges from $2,670 to $10,000 for a standard-sized house. The exact cost, however, depends on several factors.
Size of the House: Larger houses require more paint and labor, which means a higher cost.
Type of Paint: High-quality paints last longer and look better, but they're also more expensive.
Labor Costs: While it's tempting to do it yourself, hiring professional painters ensures a high-quality finish. They know the tricks of the trade, but their expertise comes at a price.
Why the Cost is Worth It
You might be wondering, "Why spend so much on house painting?" Well, consider these points:
Curb Appeal: A fresh coat of paint can significantly boost your home's curb appeal, making it stand out in the neighborhood.
Increased Home Value: If you're planning to sell your house, painting it can increase its value. A well-painted house often sells faster and for a higher price.
Protection Against Elements: Arizona's intense sun and occasional monsoon rains can take a toll on your house's exterior. A quality paint job offers protection against these harsh elements.
So, is it worth it to paint your house in Arizona? Absolutely! Although it may be an investment, the numerous benefits certainly make it a worthwhile one. So, why not add a splash of color to your life and your house?
Professional Painting Services in Phoenix, Professional Painting Services in Tucson, Professional Painting Services in Surprise, Professional Painting Services in Scottsdale, Professional Painting Services in Mesa, Professional Painting Services in Gilbert, Professional Painting Services in Glendale, Professional Painting Services in Chandler, Professional Painting Services in Tempe, Professional Painting Services in Peoria
Arizona Zip Codes Where We Provide Professional Painting Services
Phoenix
85032, 85033, 85008, 85041, 85035, 85037, 85022, 85009, 85042, 85029, 85051, 85021, 85017, 85086, 85015, 85044, 85043, 85018, 85027, 85016, 85048, 85020, 85040, 85023, 85031, 85050, 85053, 85019, 85014, 85006, 85024, 85085, 85013, 85028, 85007, 85003, 85054, 85012, 85004, 85045, 85034
Tucson
85705, 85706, 85710, 85719, 85713, 85746, 85711, 85745, 85730, 85741, 85704, 85712, 85743, 85716, 85742, 85747, 85718, 85750, 85737, 85739, 85748, 85749, 85715, 85714, 85735, 85701, 85736, 85708, 85707, 85723, 85724, 85726
Surprise
Mesa
85204, 85201, 85207, 85205, 85210, 85202, 85203, 85206, 85212, 85208, 85213, 85215
Gilbert
Glendale
85301, 85308, 85302, 85303, 85304, 85306, 85310, 85305, 85307
Chandler
85225, 85224, 85249, 85226, 85248
Scottsdale
85254, 85255, 85251, 85260, 85257, 85258, 85259, 85250, 85266, 85262, 85256
Tempe
Peoria
More Arizona Zip Codes we serve:
85320, 85321, 85920, 85645, 85601, 85322, 86320, 85323, 86321, 86015, 85602, 85603, 85324, 85922, 86520, 85325, 85605, 85326, 86442, 86429, 85530, 86020, 86322, 85377, 85122, 85331, 85531, 86502, 86503, 86323, 86431, 85911, 85328, 86324, 85923, 85533, 85606, 86021, 85924, 85332, 86325, 86326, 86343, 85333, 86535, 86327, 86441, 85607, 85608, 85609, 85534, 85925, 85535, 85334, 85335, 85610, 85611, 86001, 86004, 86011, 86003, 85931, 85926, 86504, 85613, 85264, 86426, 85536, 85268, 86022, 85336, 86505,
85337, 85501, 86413, 85338, 86023, 86016, 85614, 85622, 85927, 86411, 86024, 85928, 85615, 86025, 86030, 86506, 85616, 86329, 86031, 86331, 86032, 86053, 86033, 86034, 86401, 86332, 86039, 86406, 86403, 86404, 85929, 85339, 86035, 85340, 86432, 86507, 85309, 85341, 86508, 85618, 86538, 85653, 86036, 86333, 85617, 85930, 86444, 85539, 86440, 85540, 86038, 85342, 85619, 86017, 85620, 86540, 85087, 85621, 86052, 85932, 86433, 85623, 85933, 86040, 85343, 85253, 85344, 86018, 85624, 86334, 85541, 86434,
85625, 85542, 86028, 85543, 85544, 85934, 85935, 86510, 85626, 86042, 85627, 85371, 86301, 86305, 86303, 86313, 86314, 85346, 85142, 86544, 85654, 86335, 85648, 85263, 86545, 85347, 85545, 86547, 85546, 85629, 85630, 85936, 86511, 85348, 85550, 85349, 85631, 85632, 86512, 85633, 86043, 86336, 86351, 86337, 85634, 86054, 85901, 85635, 85650, 86338, 85937, 85551, 85350, 85637, 85938, 85351, 85373, 85375, 86029, 86435, 85352, 85939, 86514, 86443, 85552, 85353, 85638, 86044, 85354, 85553, 86436, 86556,
86045, 85646, 85640, 85641, 86437, 85940, 85355, 85356, 85357, 85912, 85941, 85390, 85360, 85643, 86046, 86445, 86515, 86047, 85361, 85942, 85362, 85554, 85363, 86438, 85364, 85365, 85367
Painting Quotes – Service Area